California Lottery: Powerball 2.0
For the second time this year, UNIT9 teams up with our friends at David&Goliath and the California State Lottery to encourage people to dream and share their hopes with the rest of the world through the beautifully crafted flash microsite – Dream Powerball.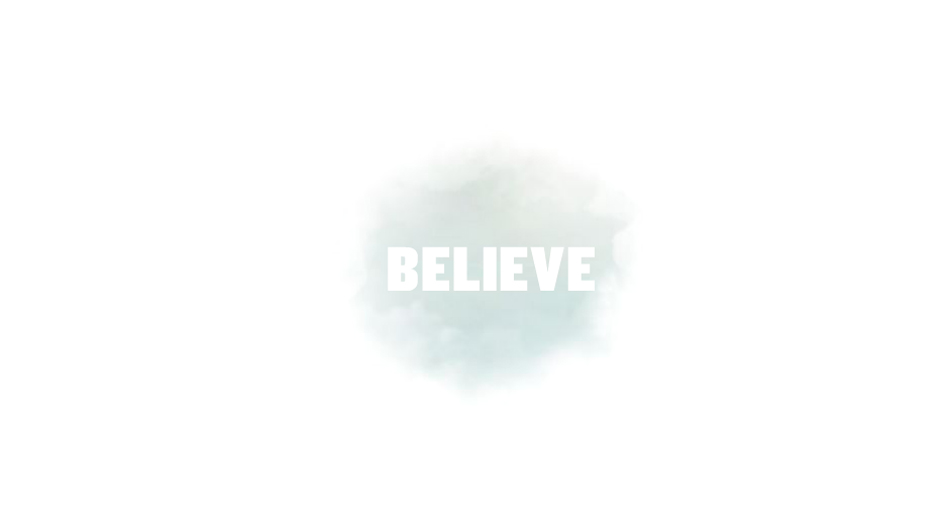 As with the first phase, we utilised Twitter and through interactive data visualisation of user-generated tweets, we have built a mesmerising and captivating desktop-only experience for all dreamers.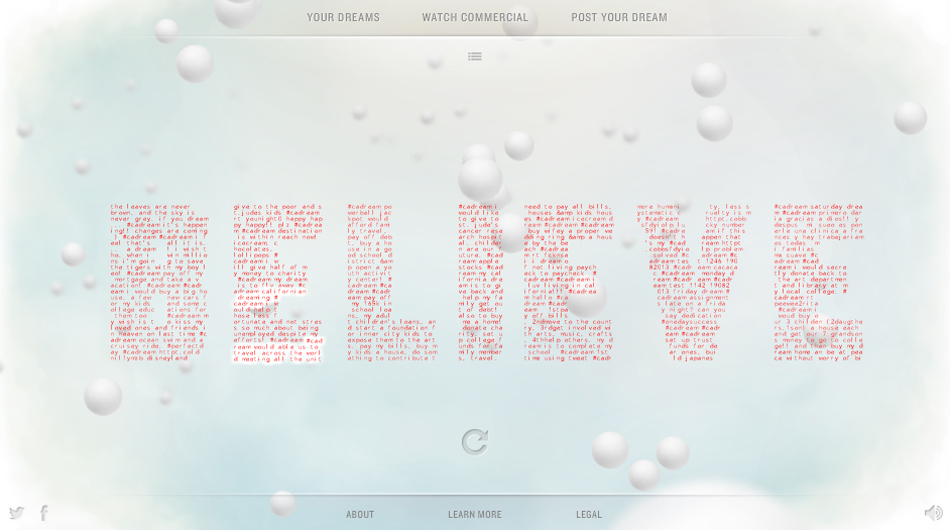 We used everyone's dreams, submitted through Twitter with #CAdream, to spell out the word Believe across the Dream Powerball homepage. While enjoying the choir version of "The Mamas and Papas" classic song California Dreaming, user can either scroll through fellow dreamers' hopes and fantasies, or post a dream of their own.
By entering their Twitter account through the site, users are enabled to pinpoint exactly where their dreams are within the word "Believe."
Through weaving everyone's dreams in one word, we highlight the power of "believe". We all have hopes and fantasies, but only when we support and believe in each others' dreams, we are empowered to accomplish them.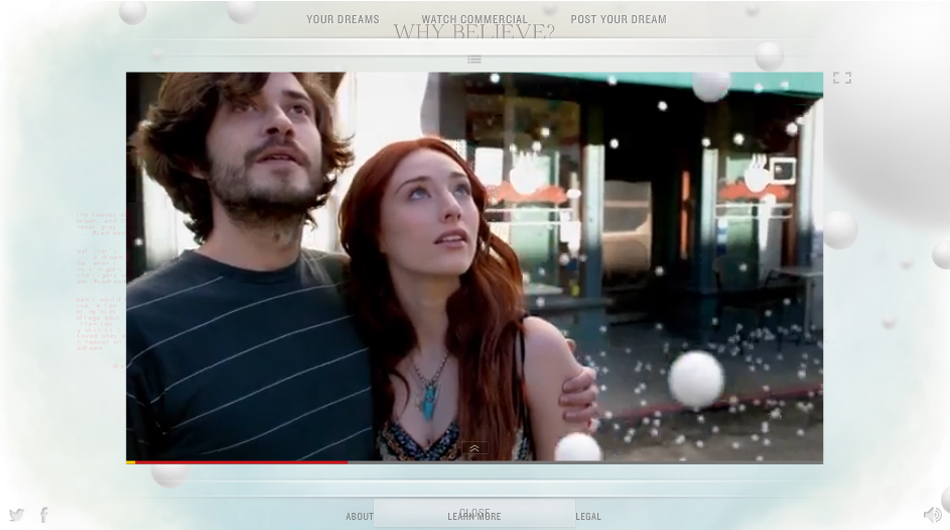 Inspired by the users, we wanted not only to help people to express their hopes, but to create a sense of a community, where dreamers come together, believing in each others dreams. Users are also empowered to share their experience with friends through Facebook and Twitter and encourage them to share their dreams as well.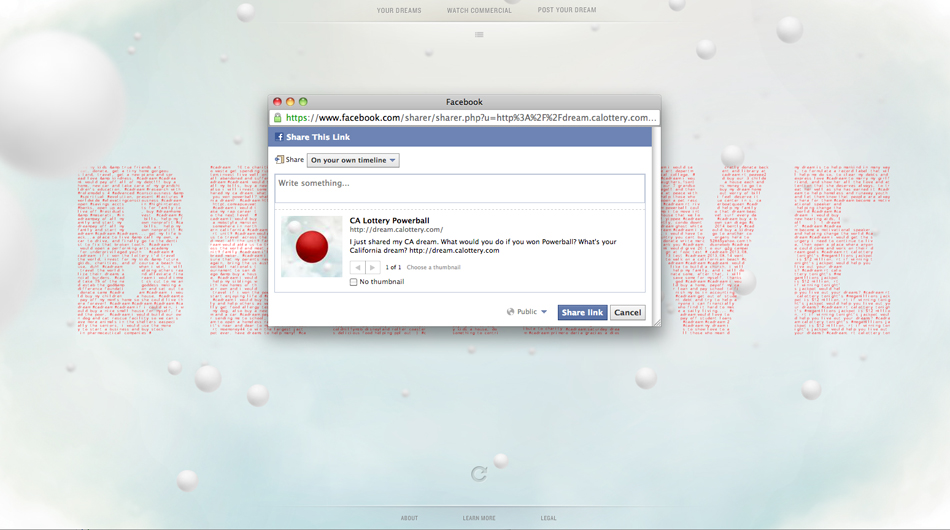 Visit Page
---
Credits
Division

Agency

Brand

Production Company

Producer

Tech Lead

Art Direction

Creative Technologist

UX

Back End Developer

Systems Administrator

Systems Administrator
Technology

Platform

Kind

Industry

Target Market

Release Date

2013-09-01