The background
Nike Member Days are fan-favorite semi-annual events that put the focus on the members of the Nike community. For its August 2023 Member Days event, Nike wanted them to feel a true sense of belonging and happiness. So we collaborated with Nike's internal creative team to create a digital experience that refreshes the wellness and joyfulness of sport in the Nike App.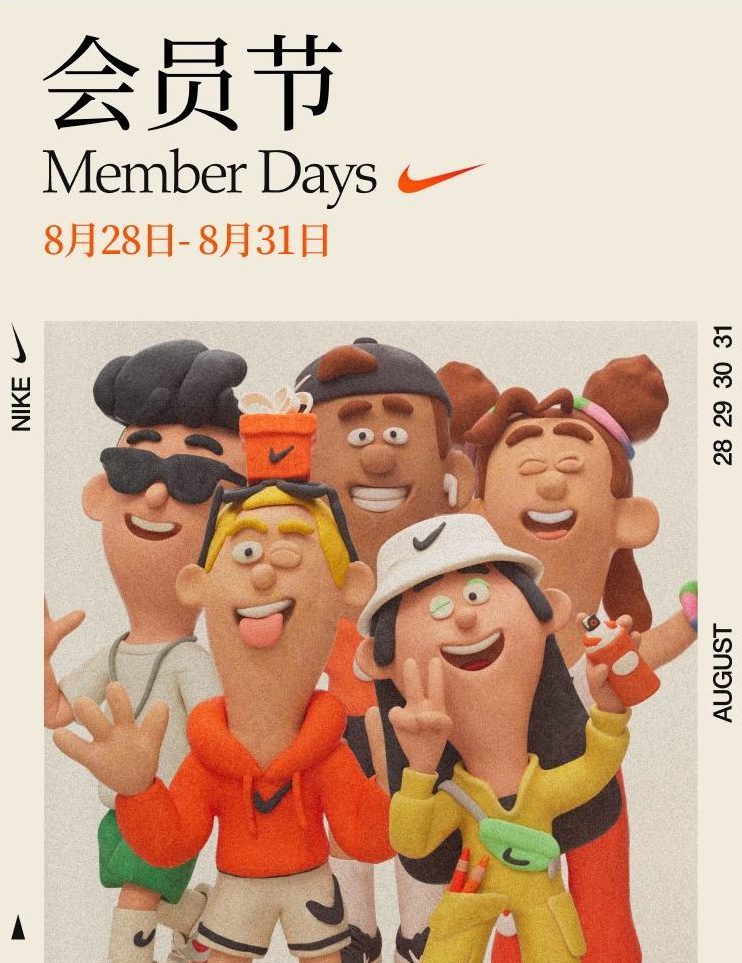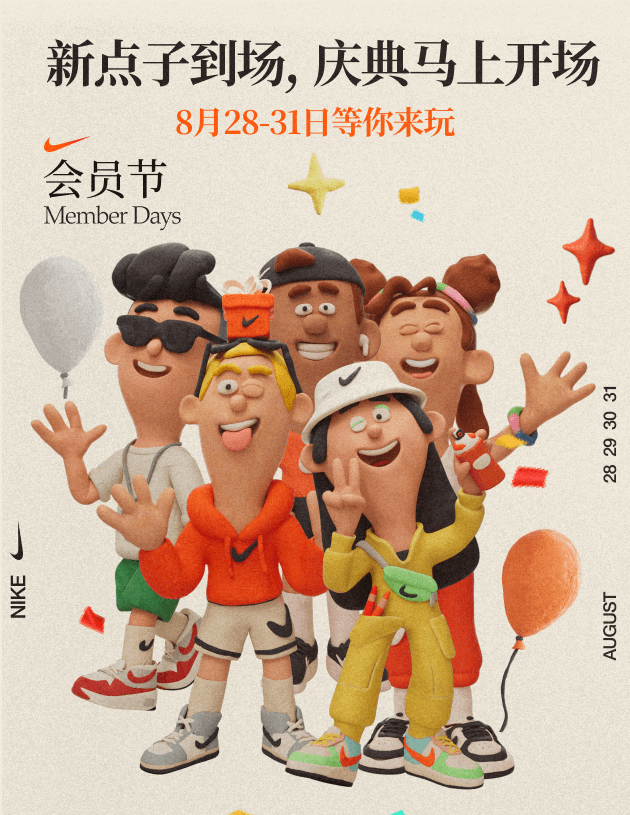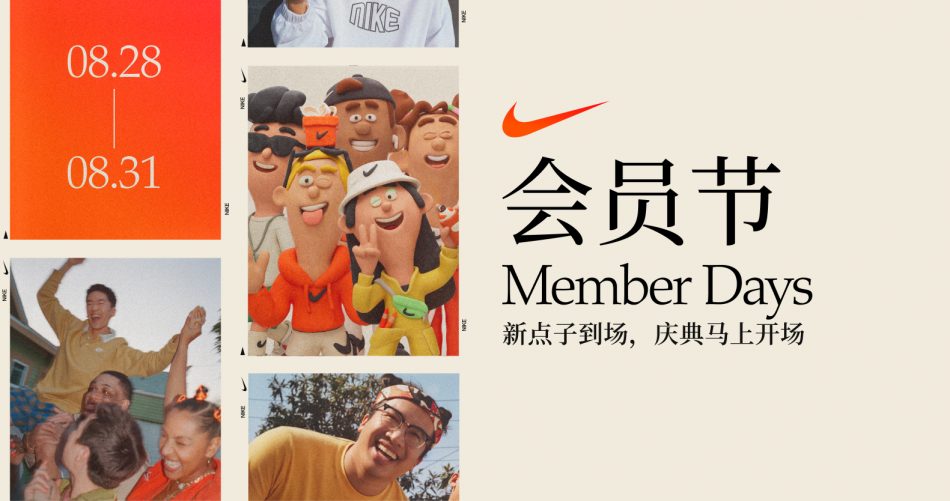 The execution
The FA23 Nike Member Days event followed the basic brand toolkit to be consistent with previous Nike Member Days campaigns, then added a new layer of fun and creativity. We collaborated with artist Stefano to create five prankish-but-playful characters to reinforce the hero benefits of membership.
The digital app experience also introduced users to the new Nike Member Promise structure, reinforcing how much belonging and happiness can come from being part of the community.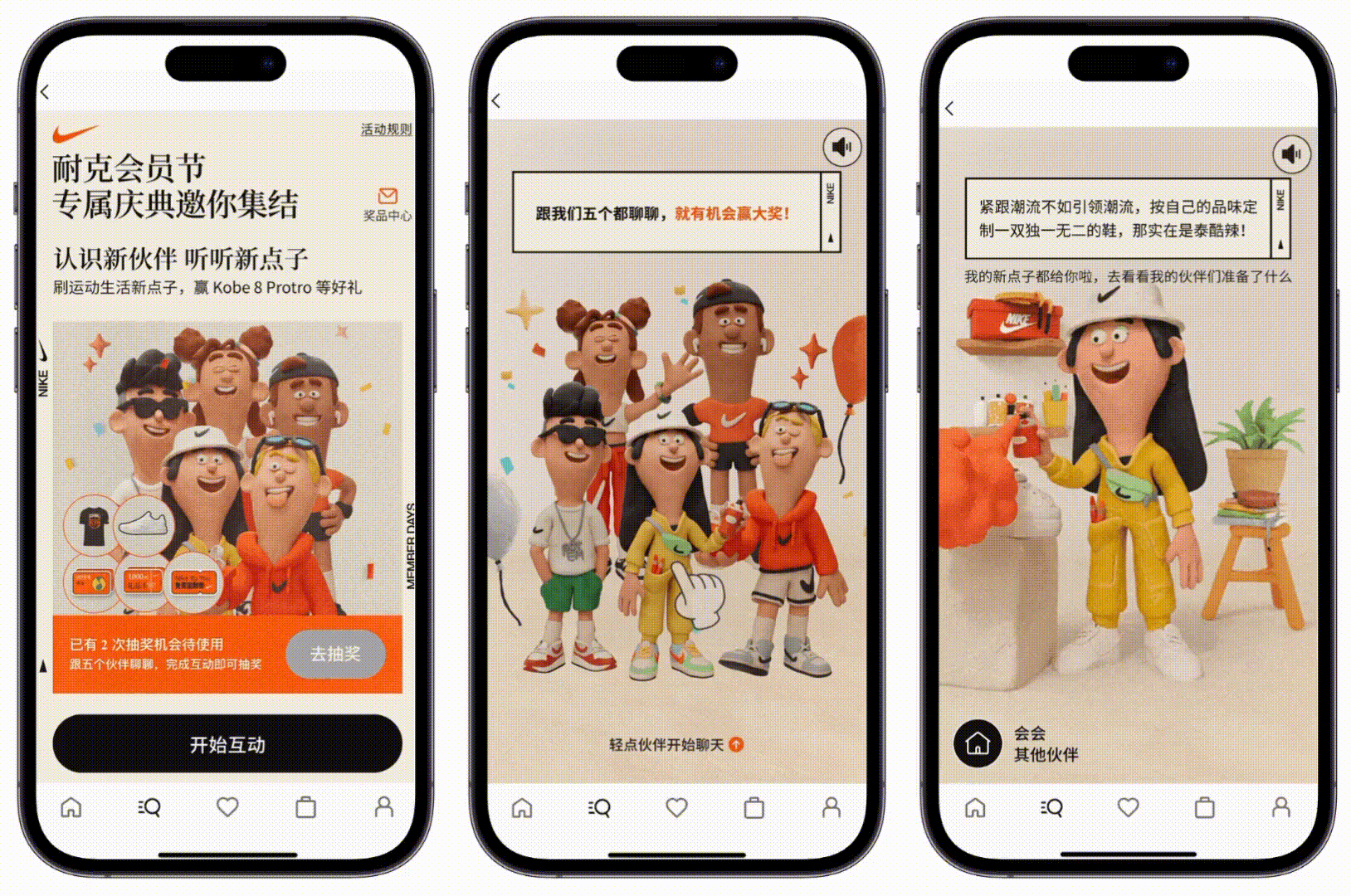 Our team collaborated with STH to convert Stefano's characters into 3D and stop motion, sharing new ideas about sport life. We also collaborated with Augmentum to bring the tech to life.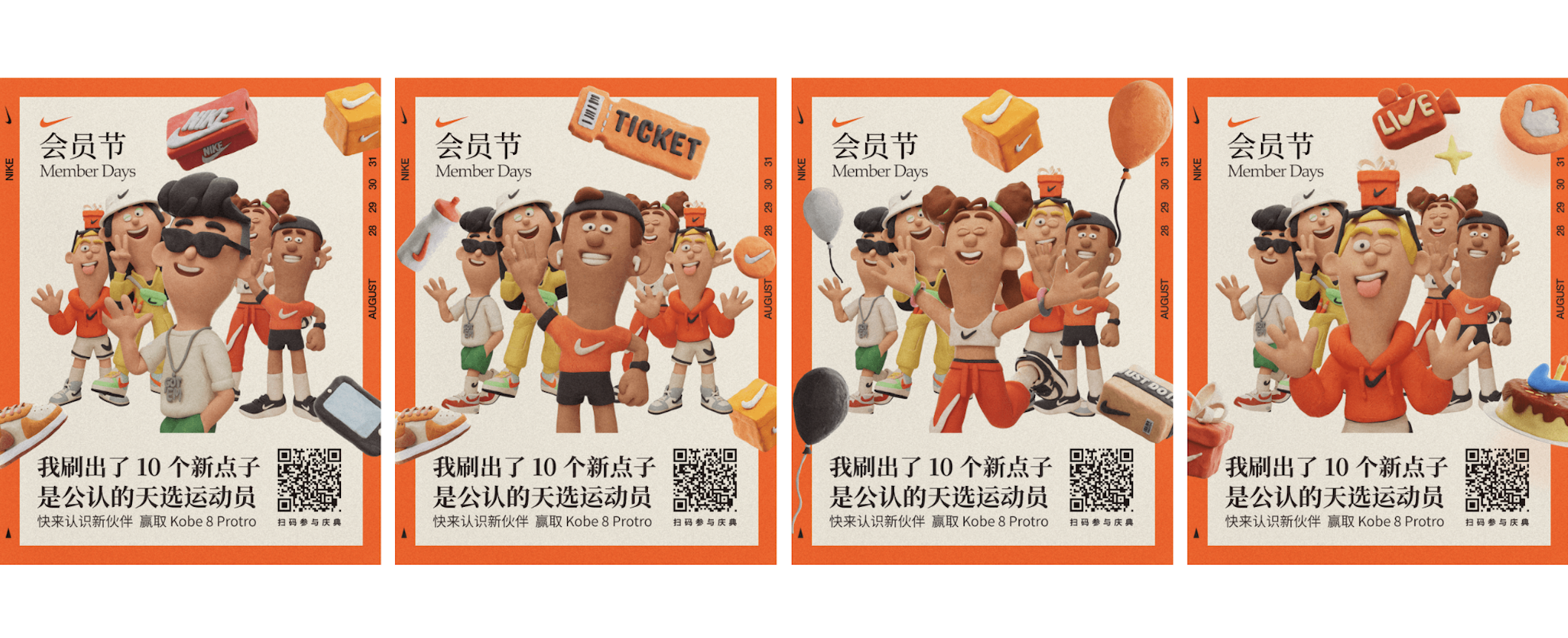 The results
The FA23 Nike Member Days event took place from 28th August to 31st August and was a massive success. Through our creative approach and technical solutions, we activated thousands of viewers and achieved the aimed buzz. The digital experience in the app showed the new Nike member Promise structure and initiated a new discussion on how to further improve the future of the app.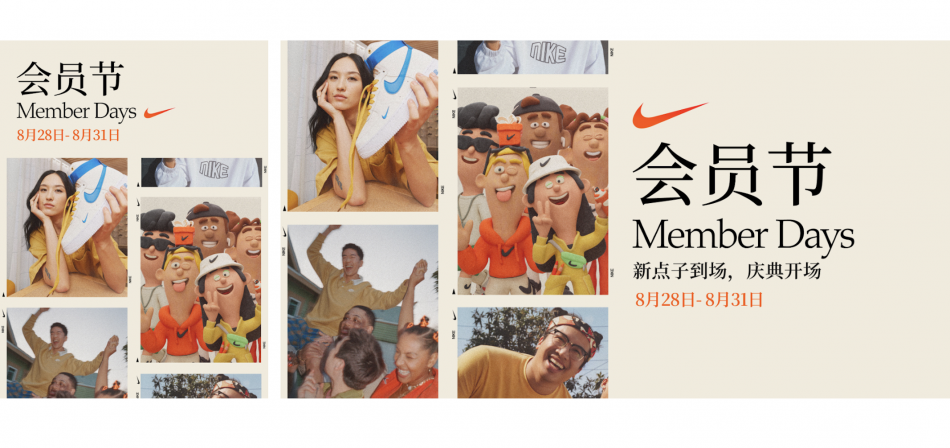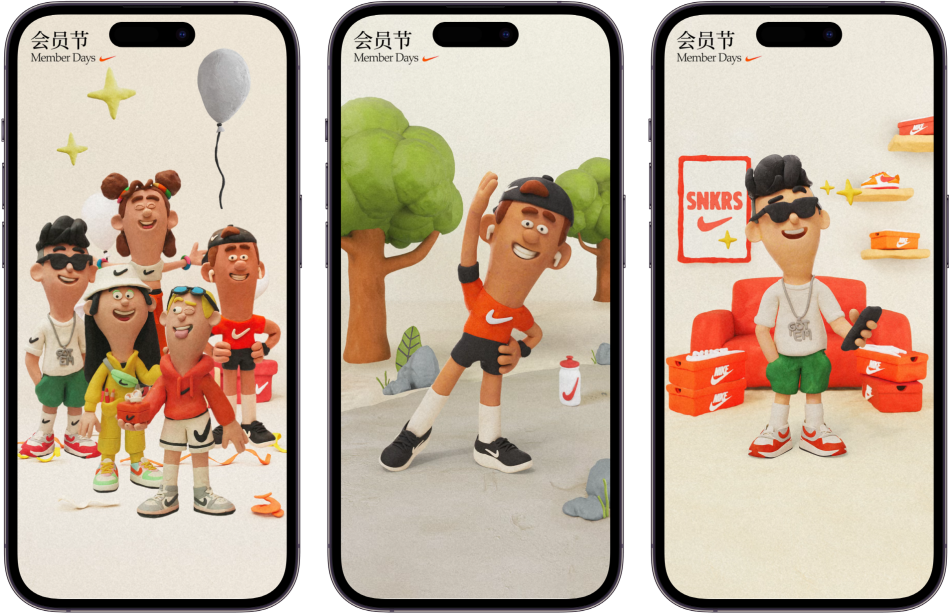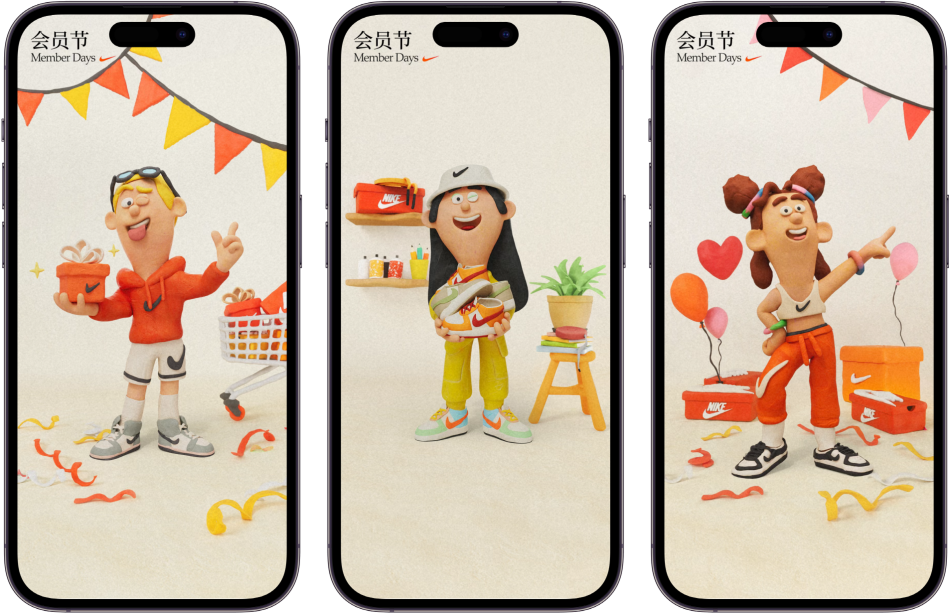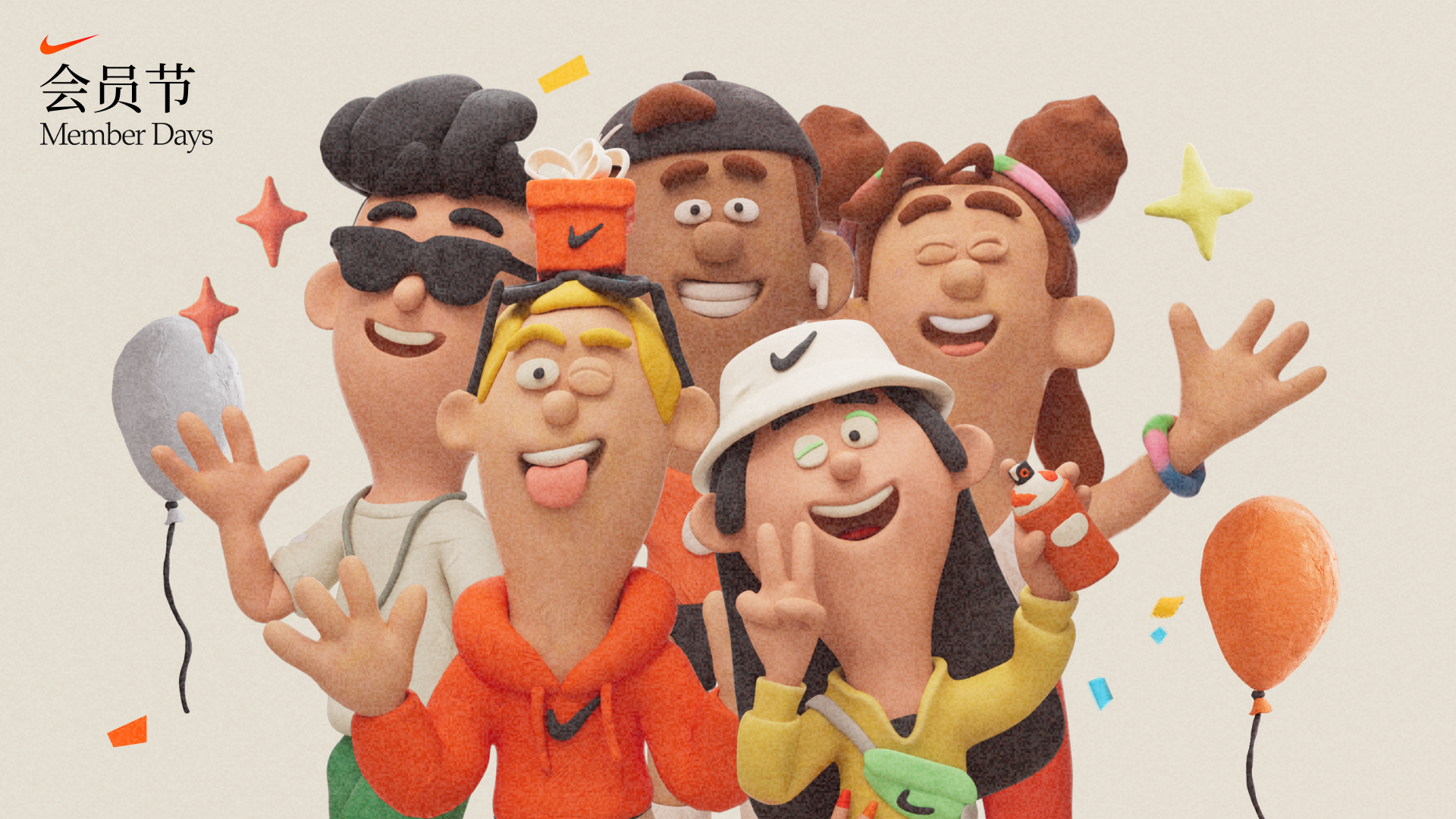 ---
Credits
Platform

Kind

Industry

Release Date

2023-09-29