The background
Each year at Goodwood Festival of Speed, an iconic Central Feature celebrates automotive royalty through art – and with Lotus Cars as this year's exclusive partner, the physical structure needed to launch their new Emira model with innovation and ingenuity. For the first time since 1997, Goodwood appointed a new design team to bring their sculptural tradition into a new era – and we were honoured to accept the challenge.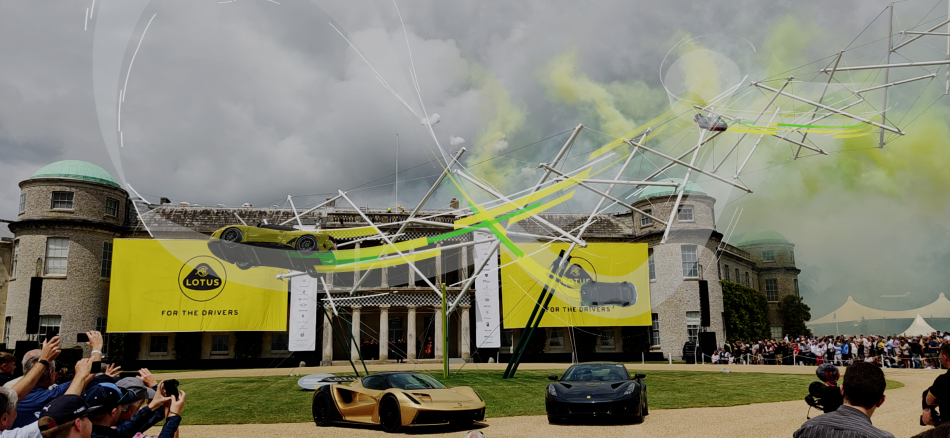 The execution
We knew that we wanted to create something aesthetically-striking, but in true UNIT9 fashion we also incorporated a digital surprise. The entire physical structure was enhanced with an immersive AR layer to elevate the experience for viewers and highlight Goodwood and Lotus's drive for innovation.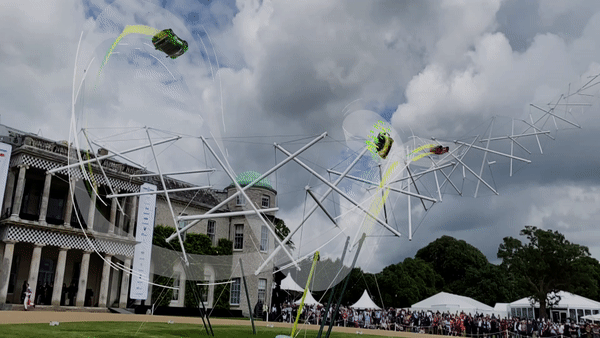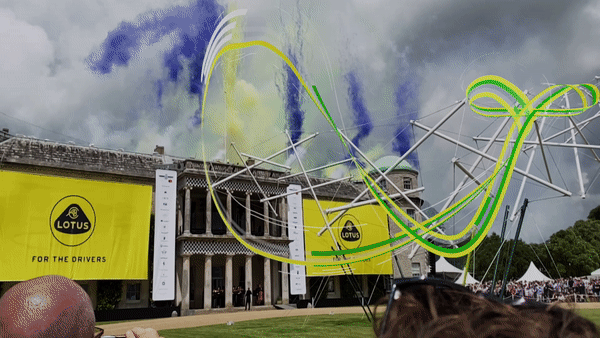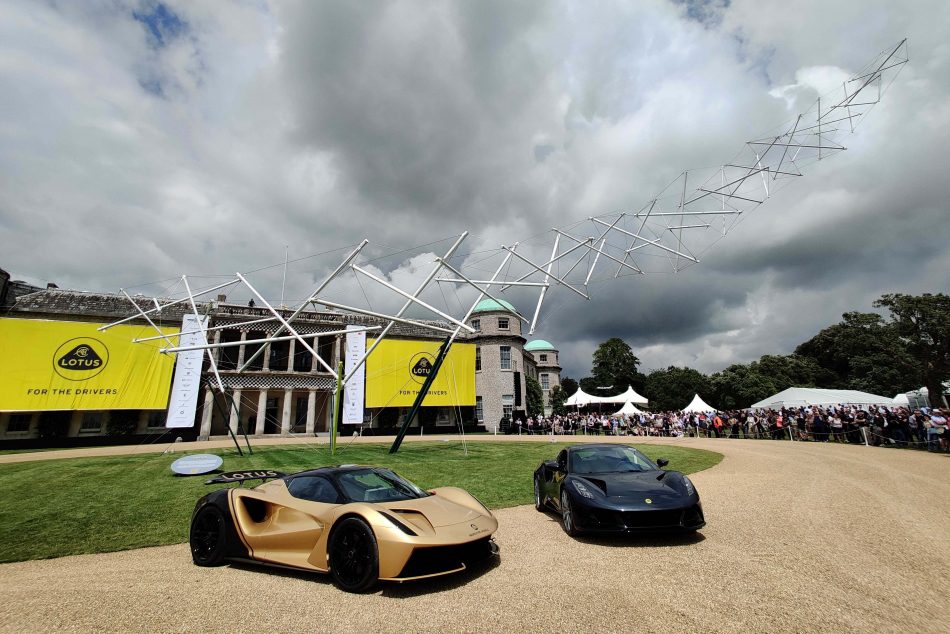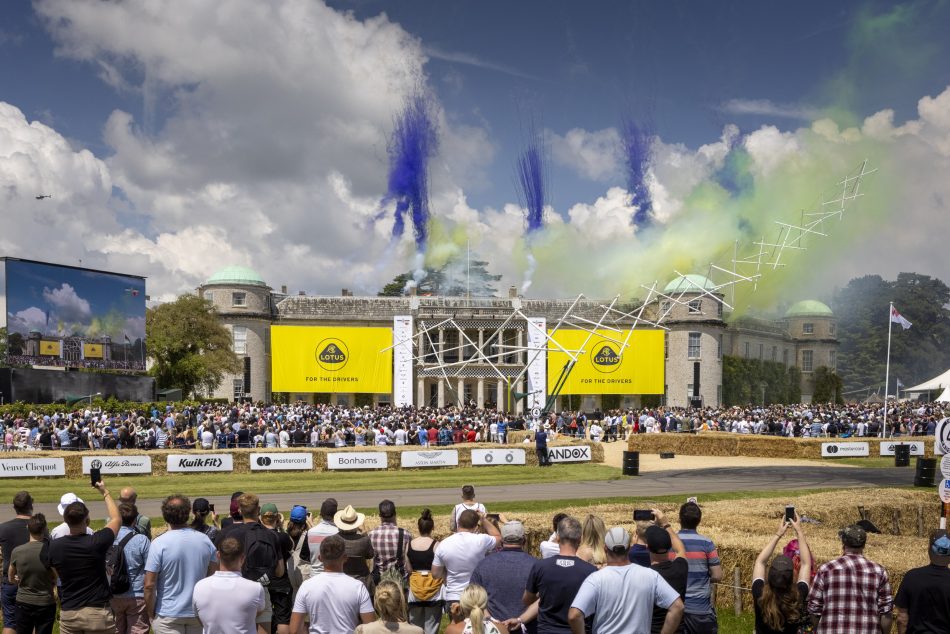 The Lotus Aeroad sculpture, measuring 50 metres in length and 22 metres in height, mirrored the shape air flow analysis of the classic Lotus Evija 'rooster tail' and featured the longest cantilever of its kind in the world. In keeping with Lotus founder Colin Chapman's philosophy of "simplify, then add lightness", the sculpture employed the engineering concept of Tensegrity – a structural principle where tension and opposing forces create exceptionally strong and rigid structures with minimal mass. The result was a vastly different shape and form from previous Central Features, which usually incorporated a solid white sweep road and heavy suspended cars.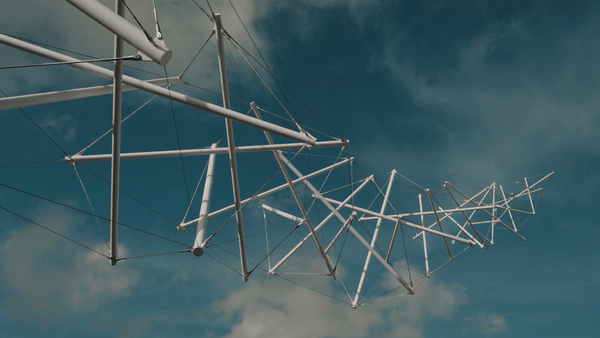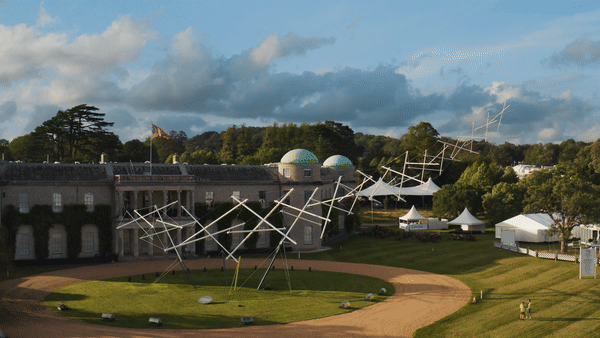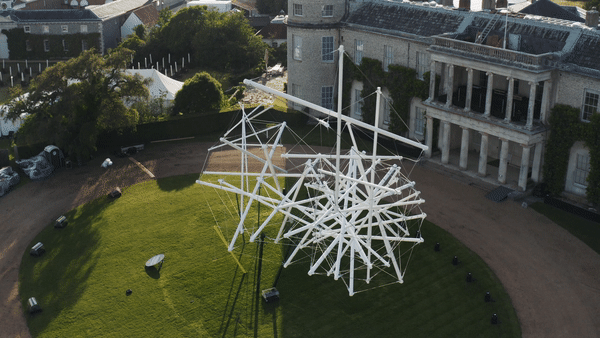 Goodwood attendees could use the iOS or Android Lotus Aeroad app to transform the Central Feature into a dramatically curved race track complete with four AR Lotus supercars, including the brand new Lotus Emira.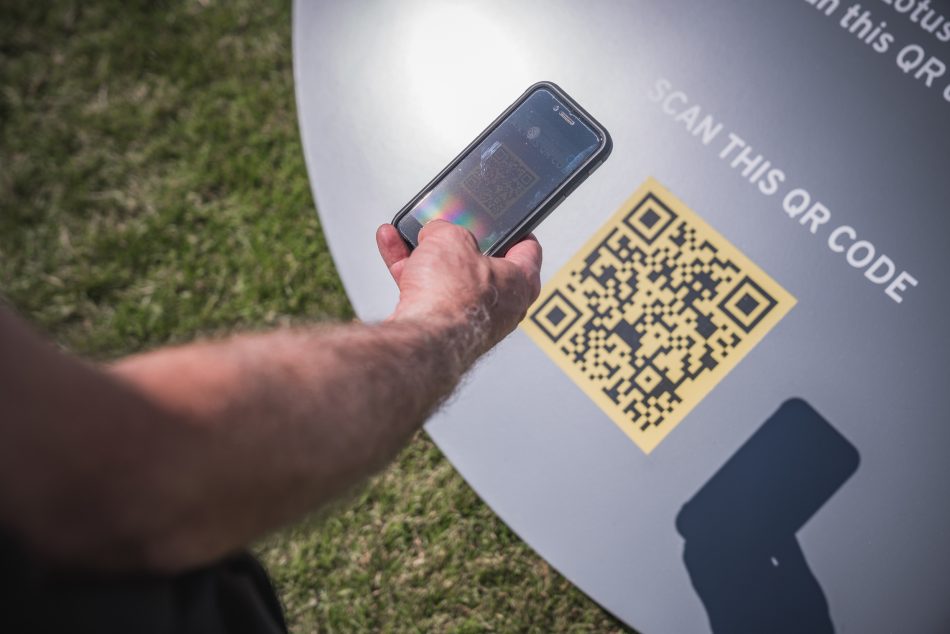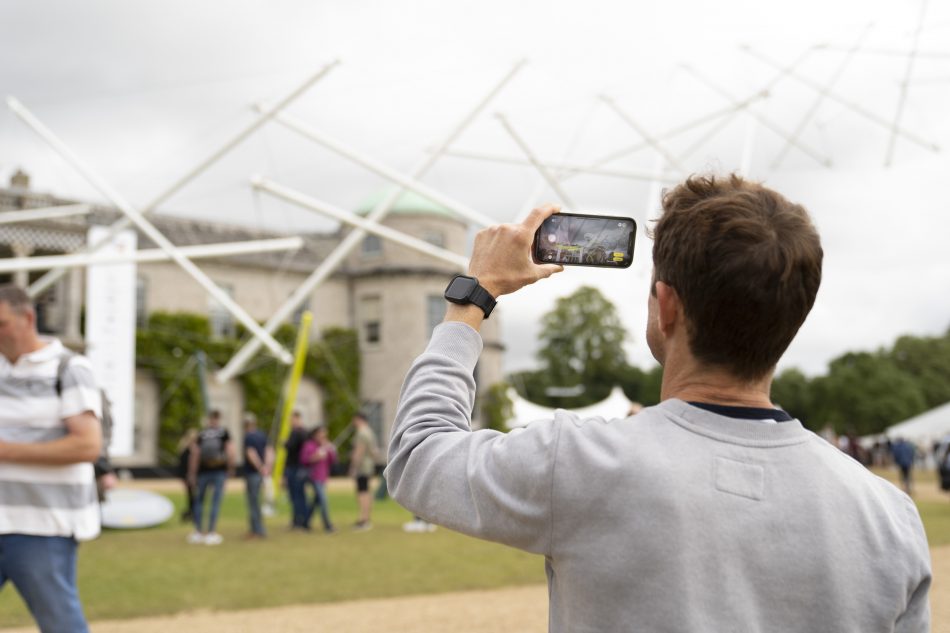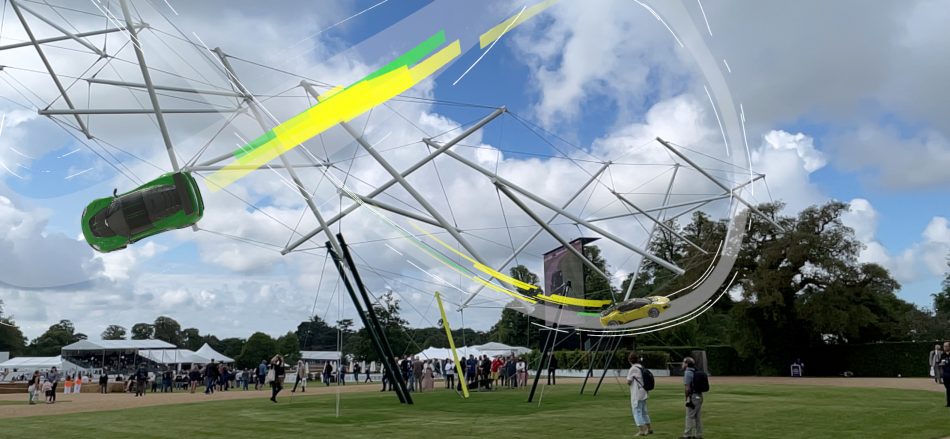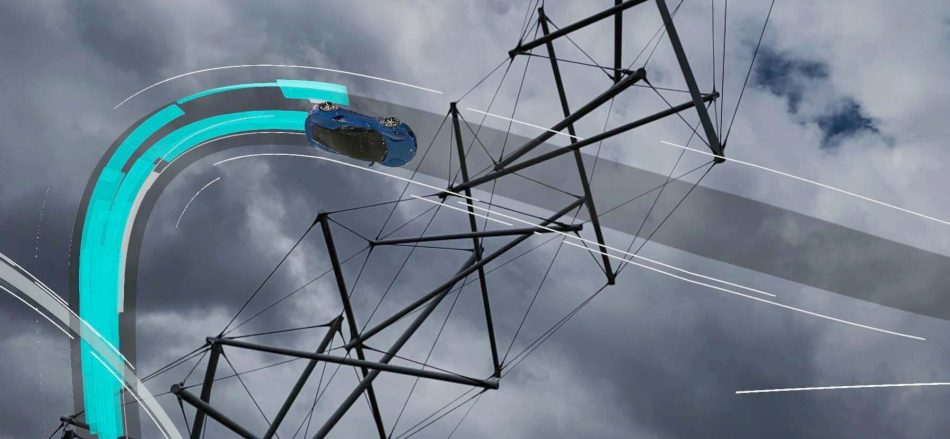 In a year where live attendance was limited, it was important that those following the festival from home could also enjoy the experience. So we ensured that remote viewers could access the entire structure in AR and scale it to fit their own environments, wherever they were in the world.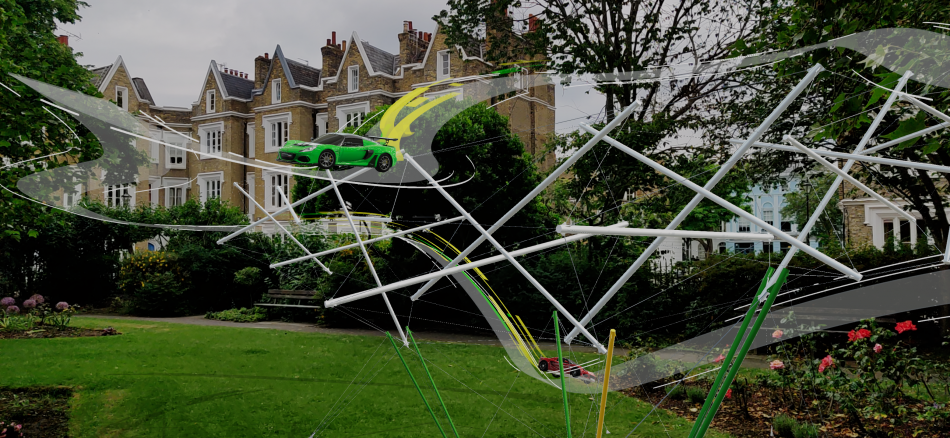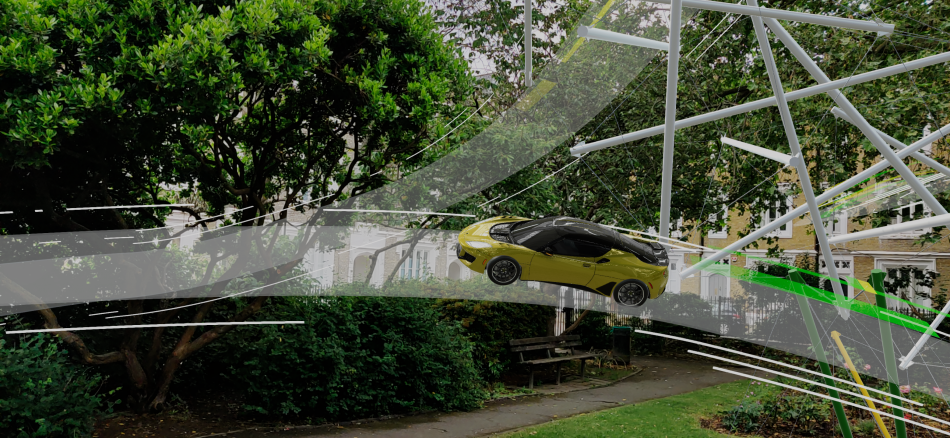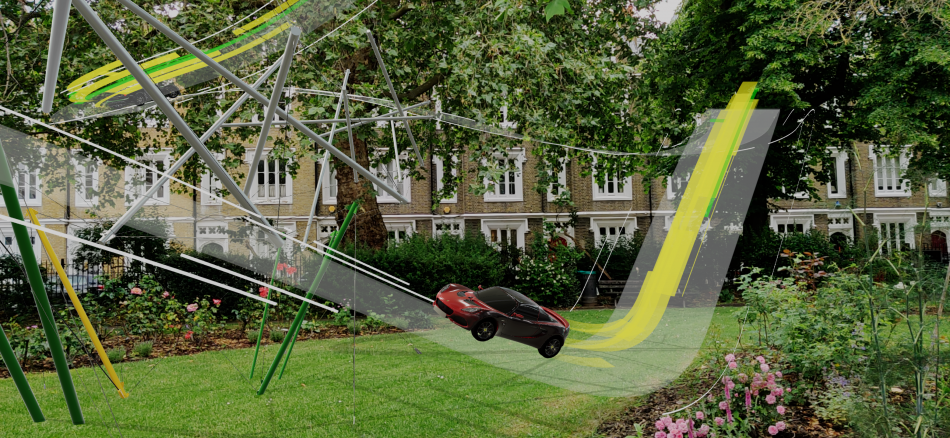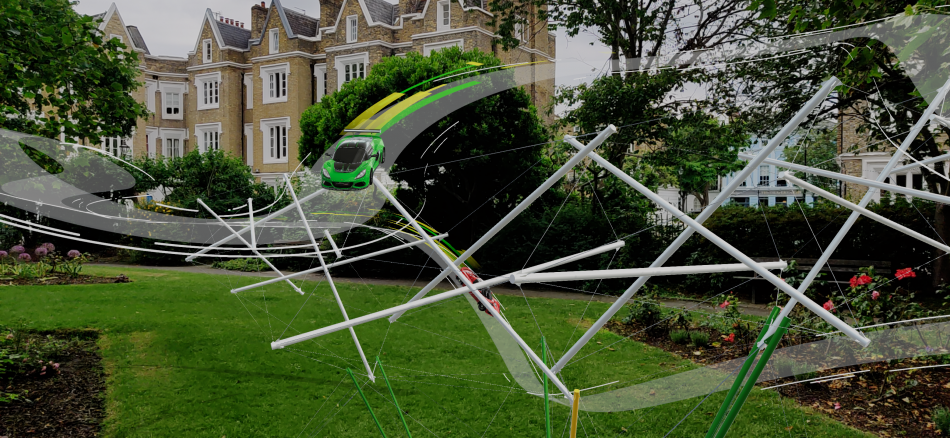 Our stringent production process meant we were able to ensure the AR assets met the high visual standards of Lotus's signature models, whilst being well lit against the environment. It was a challenge to design an AR track for a physical sculpture that would only be completed days before the event, but through thorough testing and finessing we achieved a perfectly mapped hybrid experience.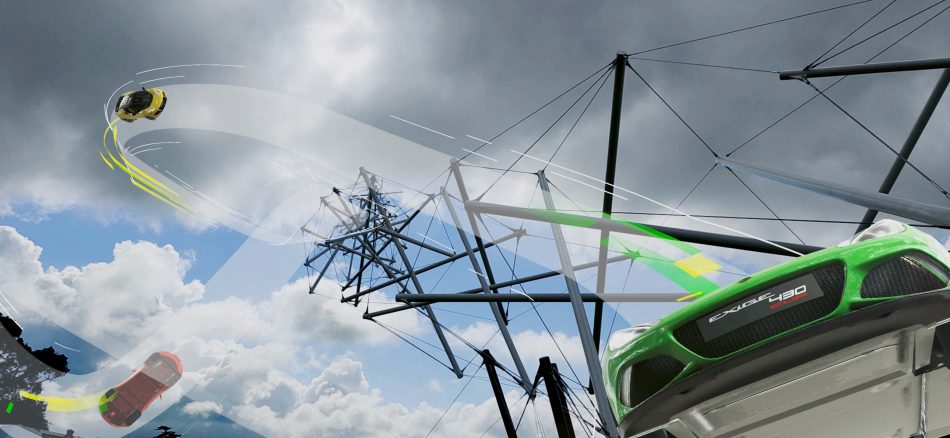 The results
With tens of thousands of interactions from Madrid to Mumbai, Lotus Aeroad was a huge success with audiences both at Goodwood and around the world. The AR-enabled sculpture was a first for Goodwood and Lotus Cars, and is indicative of the wave of digital innovation that's shaping the luxury automotive industry into a more accessible place for modern consumers.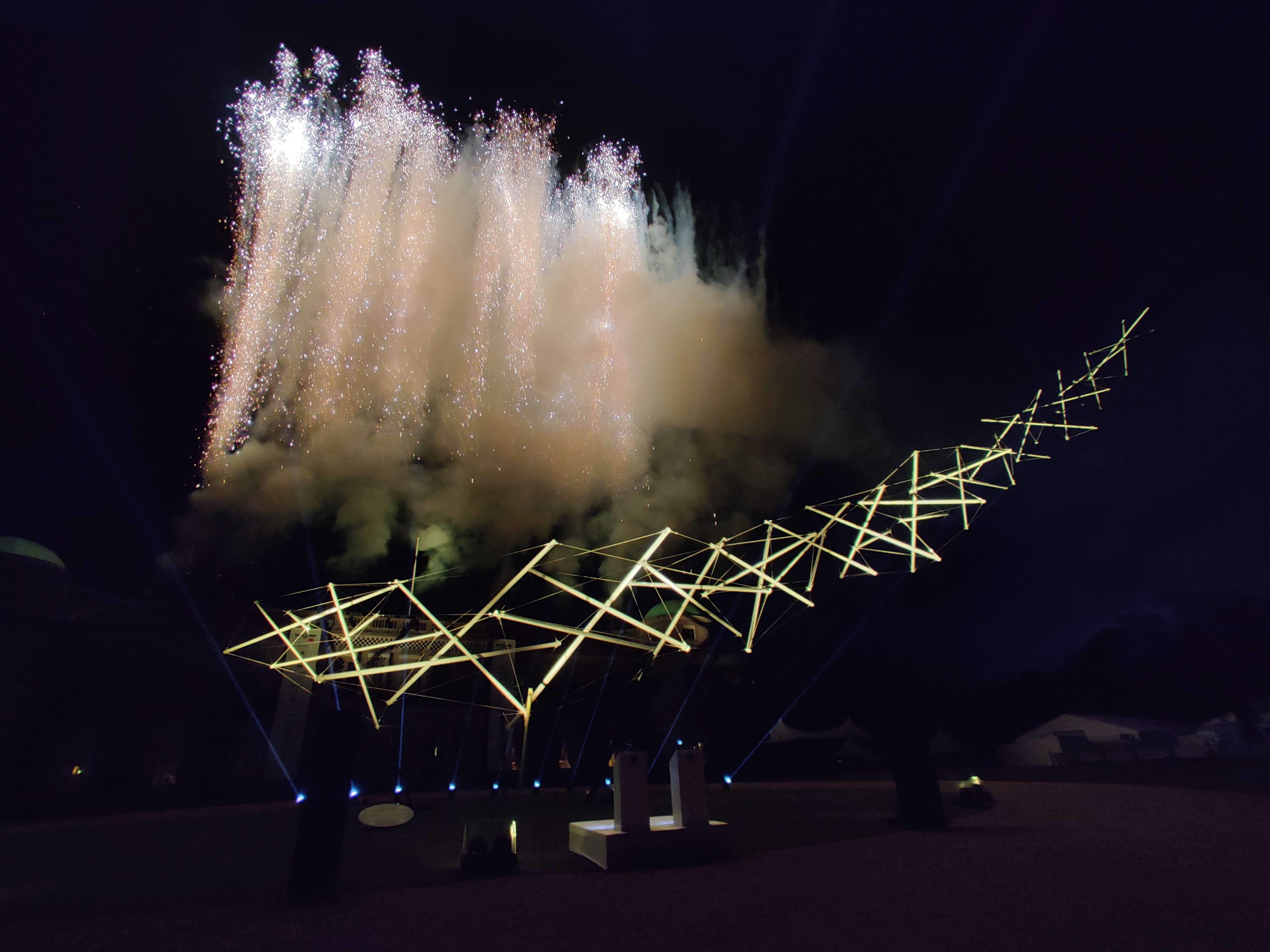 ---
Credits
Division

Creative Director

Brand
Platform

Kind

Industry

Release Date

2021-07-10