The background
TIAA has been in the business of supporting teachers and the world of academics for over 100 years with their renowned pension plans and grants. They needed a far-reaching way to celebrate a century of helping these "Difference Makers," and we wanted it to feel as unique and special as the Difference Makers themselves.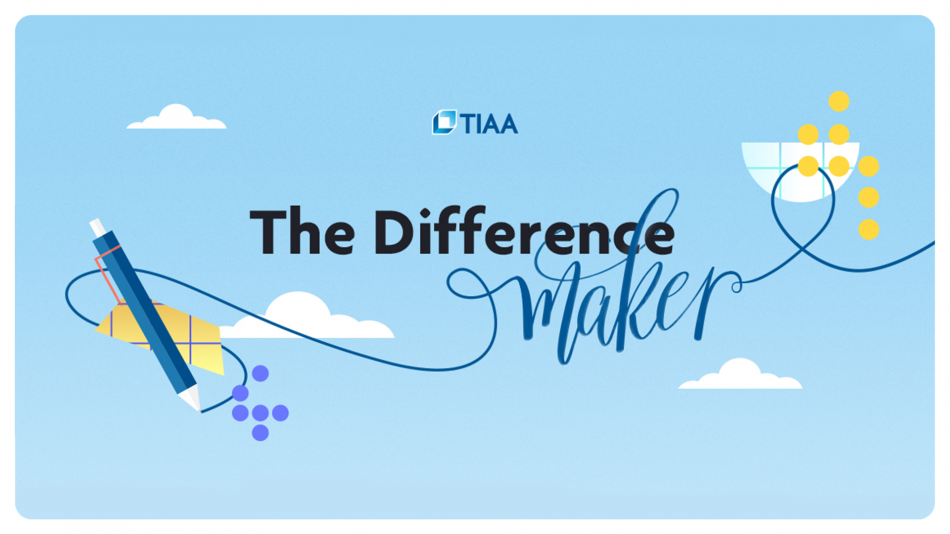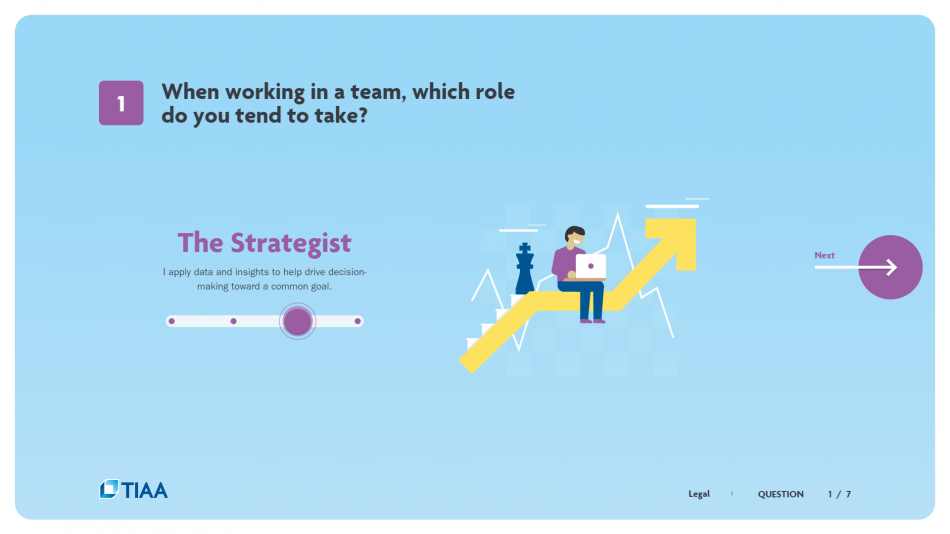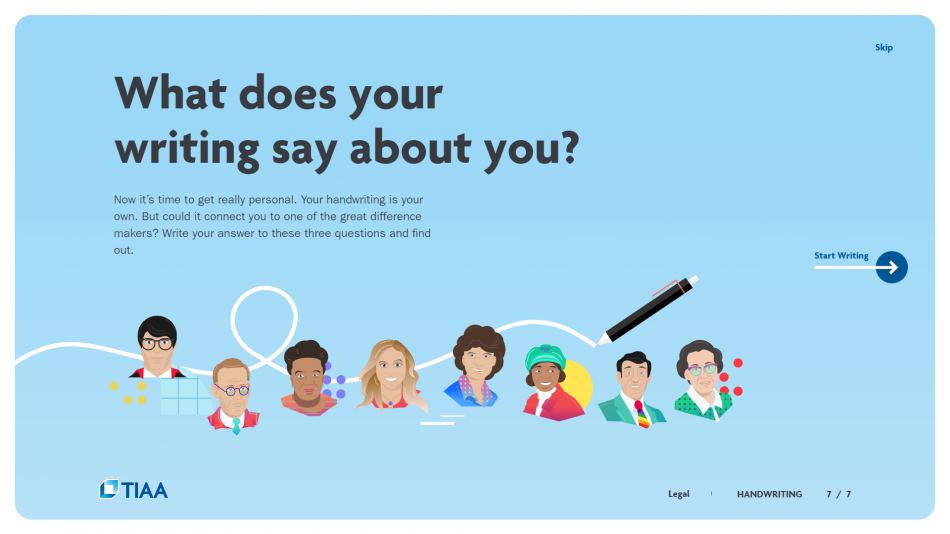 The execution
We created a digital hub where people could take a highly engaging, beautifully animated personality quiz and find out what kind of Difference Maker they really are. They get paired with an archetype—categorized as a Visionary, Planner, Giver, Doer, Connector Builder, Believer or Advocate based on their answers. The quiz takers were also inspired by examples of famous people who have demonstrated traits just like them, and they even have their handwriting matched to a famous Difference Maker.

In order to get the handwriting feature to work seamlessly, we had to develop a custom writer identification AI and do countless experiments with various machine learning algorithms. In the end, we used a "Siamese network" architecture with convolutions to get it just right.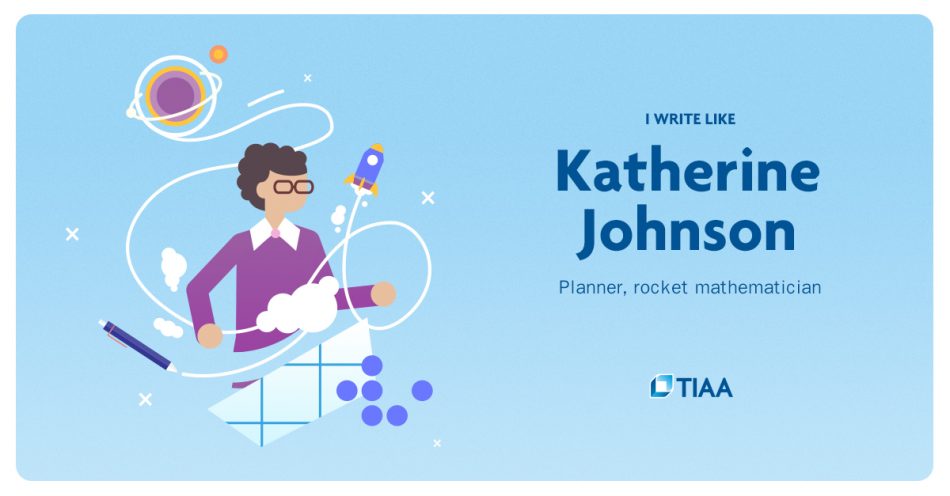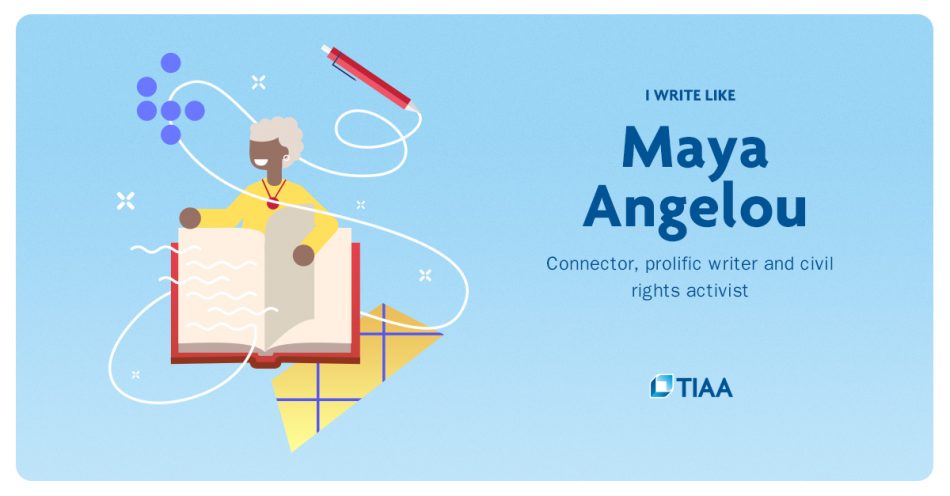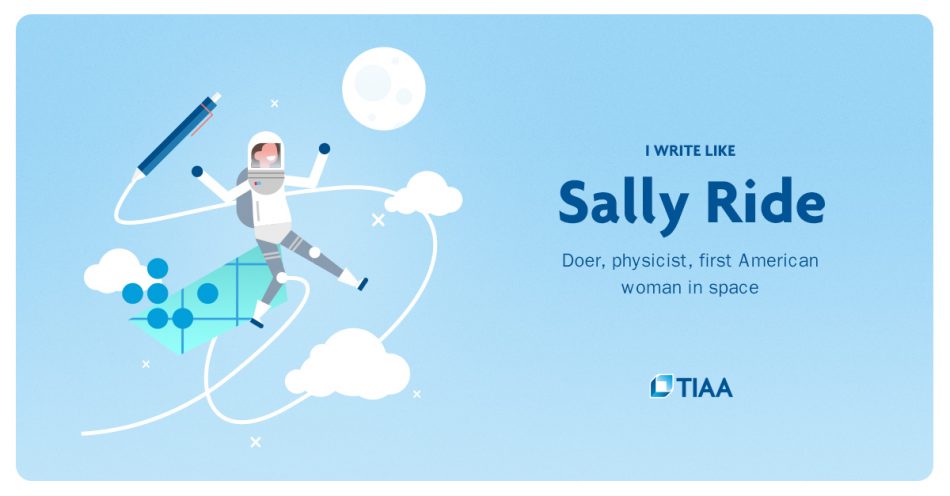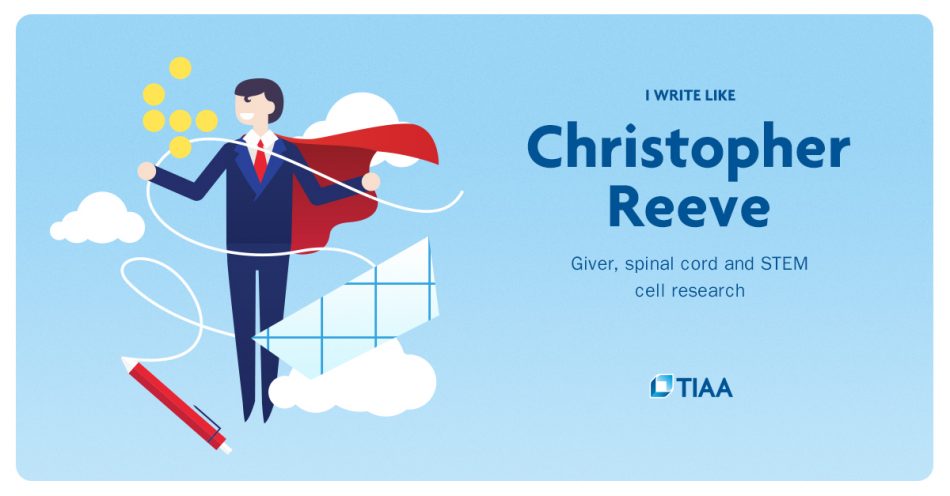 The results
The Difference Maker celebrated people who truly make an impact in what they do every day. And as Difference Makers everywhere flocked to our experience, we were able to use breakthrough technology to show them just how important they really are.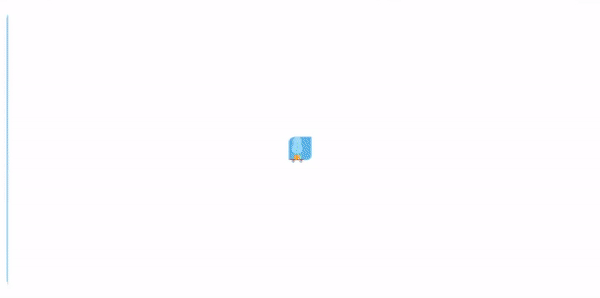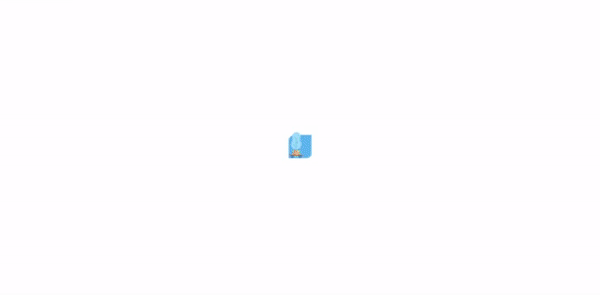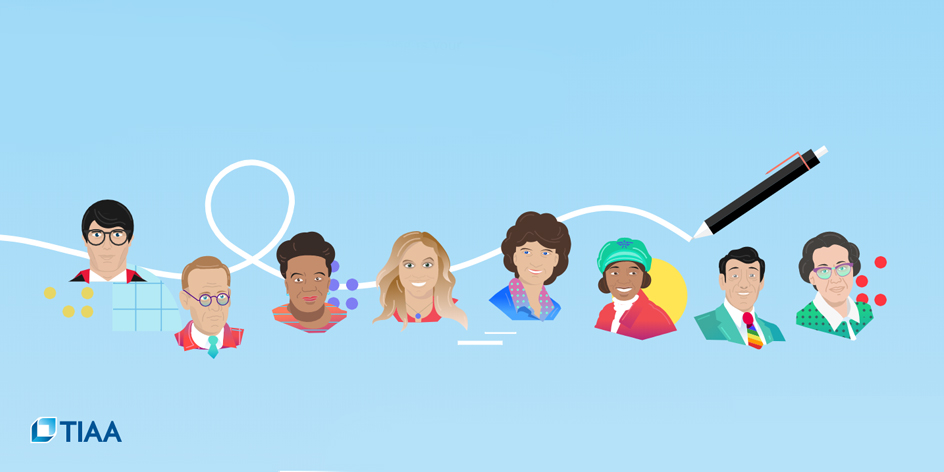 Visit Page
---
Credits
Division

Creative Director

Agency

Brand

Conception Creative Director

Executive Producer

Producer

Project Manager

Project Manager

Project Manager

Art Director

Illustrator

Motion Designer

Motion Designer

Designer

UX Lead

Tech Lead

Tech Lead
Technology

Platform

Kind

Industry

Release Date

2018-04-16