The background
The 2020/2021 season marks the 135th anniversary of the Southampton FC's
formation. They wanted to make the launch of their new home and third kits extra special, so we created a mobile game to celebrate all the ways the club has 'Defied the Odds' through the years.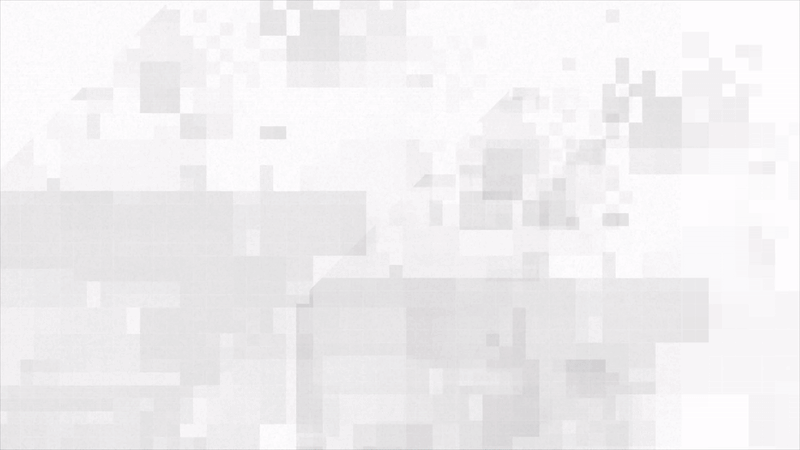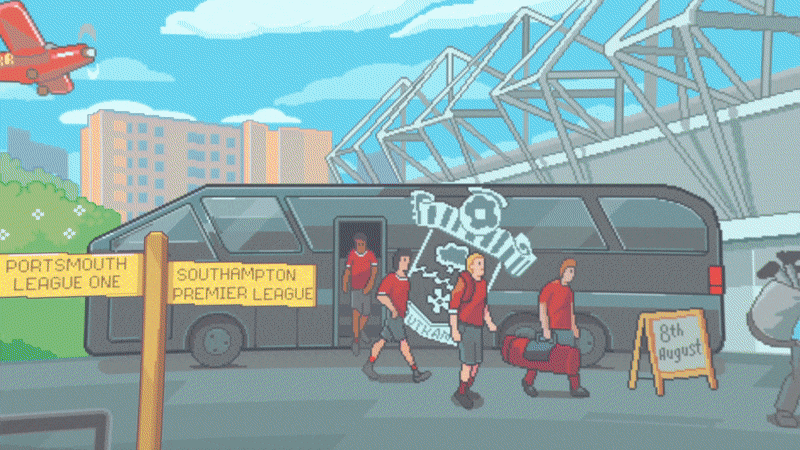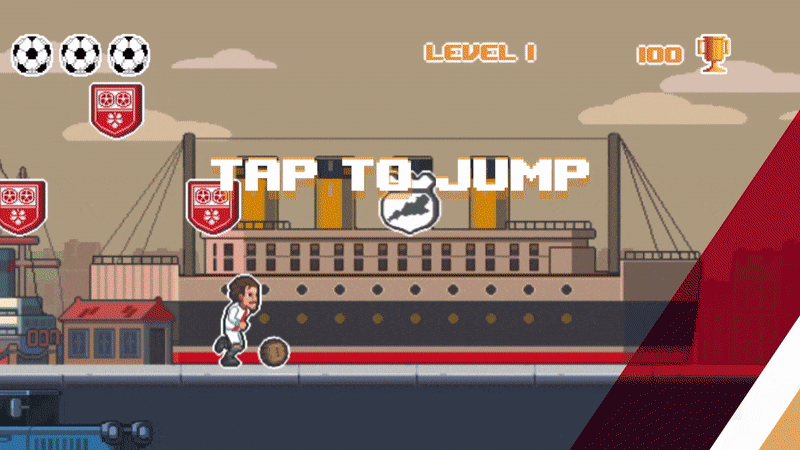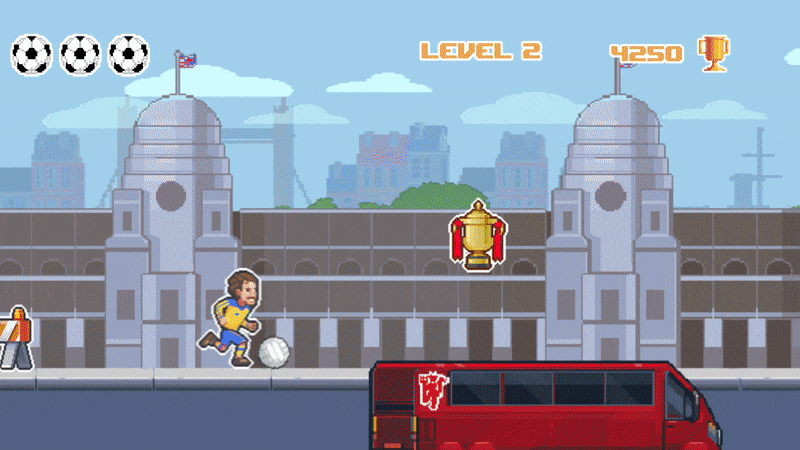 The execution
Defying the Odds is an exciting mobile 8-bit pixel style browser game that takes you back to 1885 when the club was first formed. As you play, you dribble your way through history, seeing some of Southampton's most iconic (and less flattering) moments. The game also helped reveal the club's new first and third kits: After every level, a new piece of clothing is unveiled. The more levels you play, the more items you unlock.
We defied the odds, too! Our team designed, built, and executed the mobile game entirely from home during lockdown—and we did it all in just seven weeks. Like the Saints, we kept on marching, even when obstacles got in our way. Seeing the fun, retro experience come to life made all of the late nights worth it.
It wasn't easy to distill 135 years of the club's history into one experience, but we chose their highs, lows, and most memorable moments to represent the team's past and look toward the future. We were sure to include plenty of Easter eggs for diehard Saints fans, too.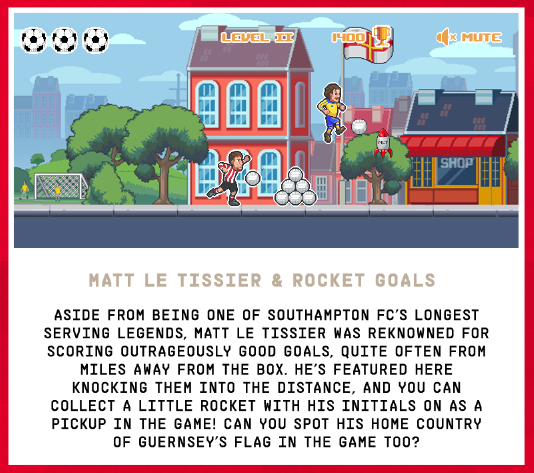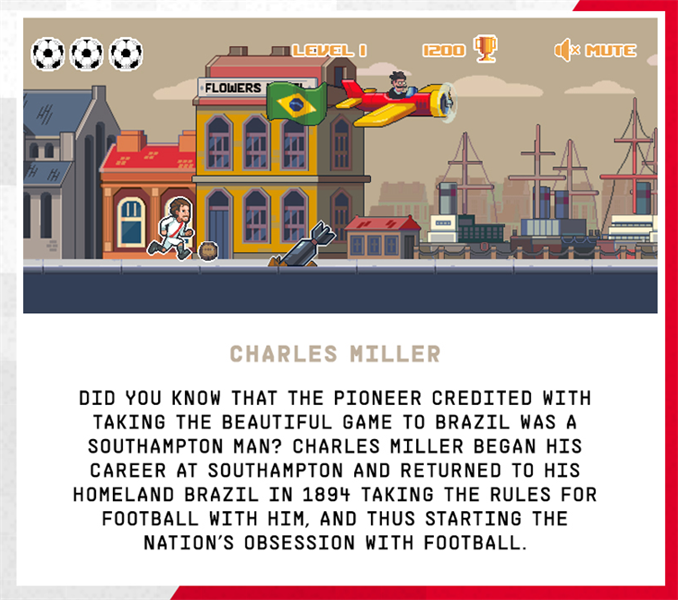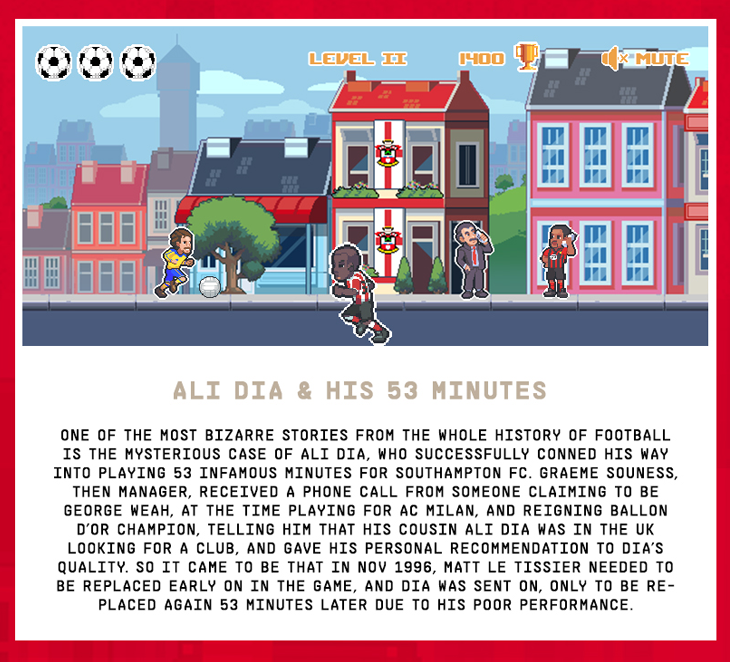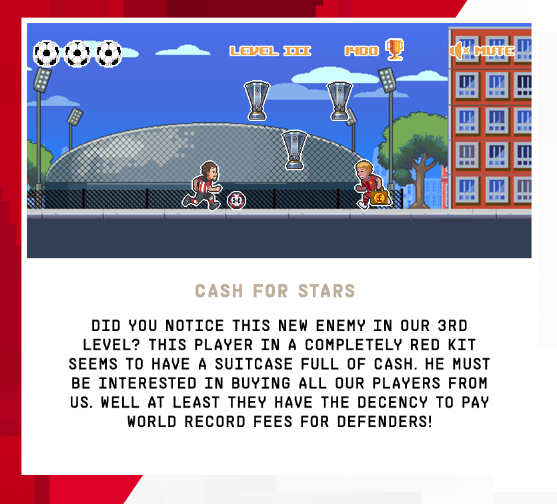 The results
When Defying the Odds went live, tons of people played and shared it. The game was widely regarded as the coolest launch kit of all the clubs and set a new standard for launches. Watching lifelong fans discover our obscure Easter eggs and new fans get in on the fun was extremely rewarding.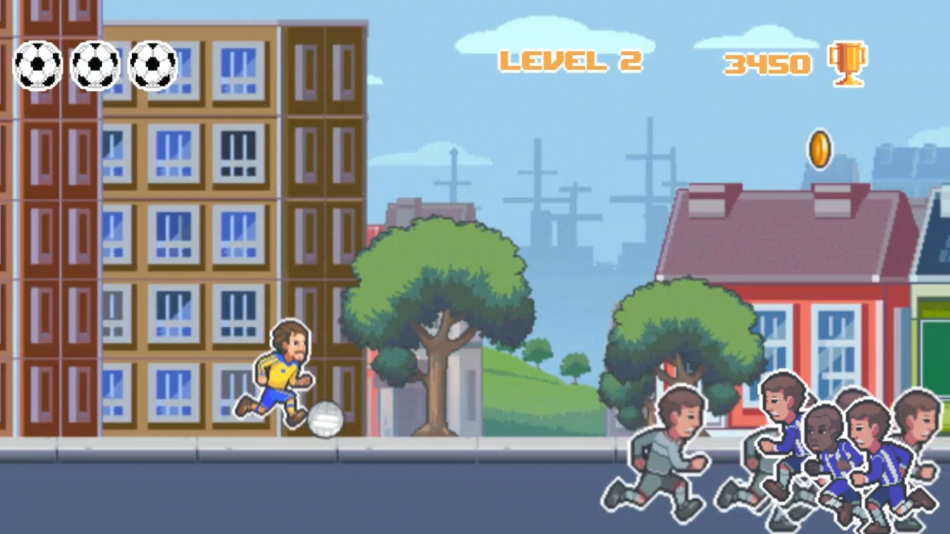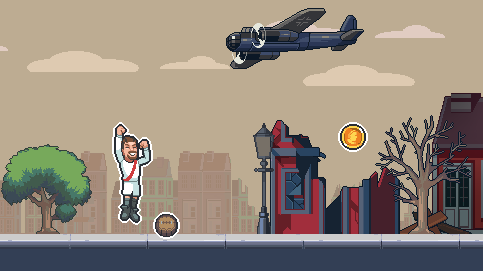 ---
Credits
Division

Creative Director

Brand