The backstory
It's crucial to use cleaner energy today—what we do right now will impact generations to come. That's why Shell wanted to showcase five clean energy efforts from around the world by collaborating with five global music artists. They created an anthemic song and an inspiring music video; they just needed a hub where people could watch, learn and ultimately share the message. That's where we came in.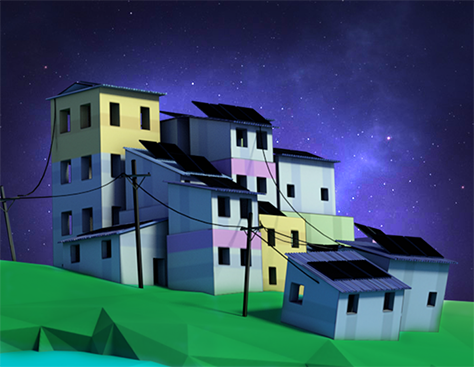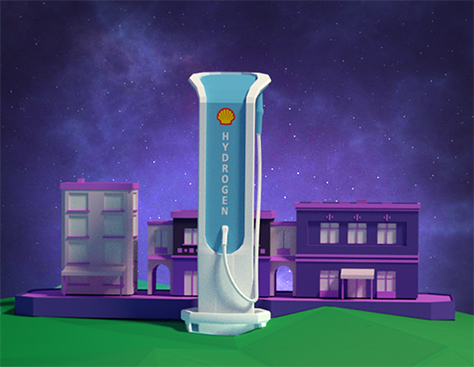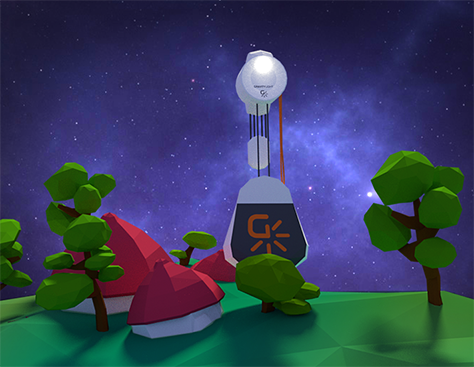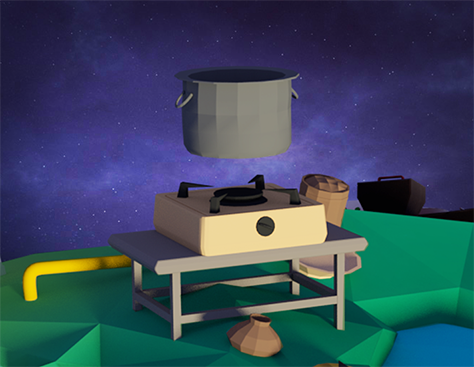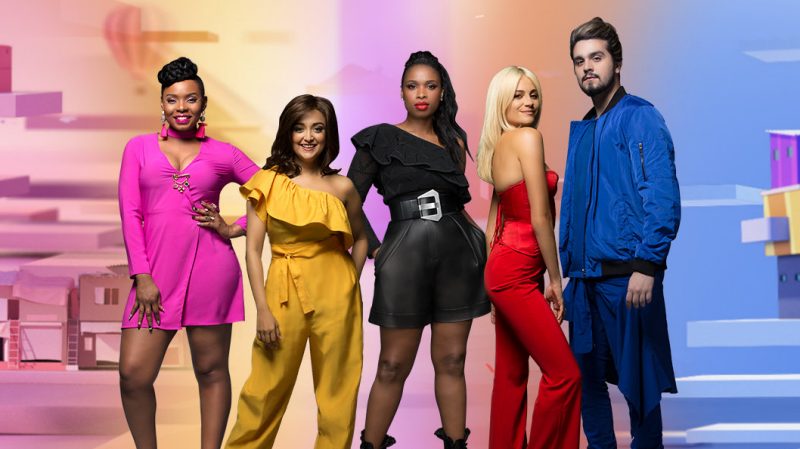 The execution
In partnership with Oath Ryot Studios, we built the experience within Shell's "Make the Future" Tumblr site to engage their audience and attract do-gooders already hanging out on Tumblr. Users navigated a custom WebGL globe to learn more about the clean energy efforts happening in the U.S., Brazil, Kenya, India and China. Each initiative was represented by an inviting 3D model, a glowing pin and a spotlight. Shareable videos spread the word about the global movement that was helping the Earth and everyone who lives here.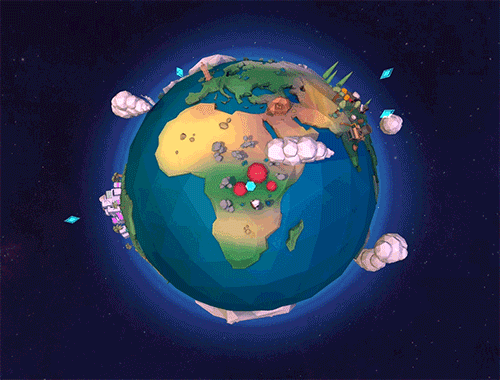 The experience was stunning to say the least: shadows moved across the globe to signify day and night, while 3D planes and boats traveled along defined routes.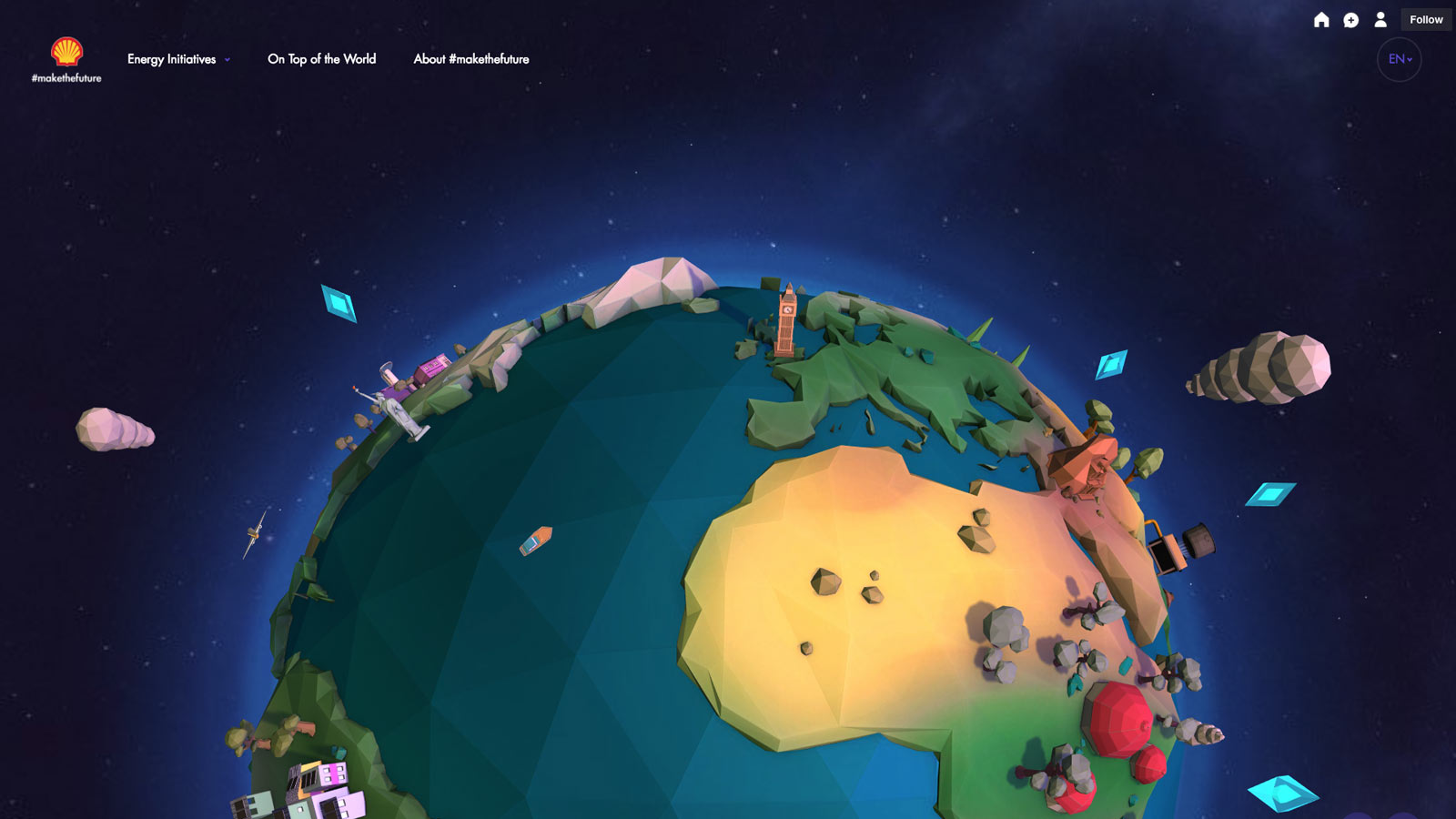 Visit Page
---
Credits
Division

Directors

Agency

Brand

Conception Creative Director

Executive Producer

Producer

Producer

Project Manager

Project Manager

Art Director

3D Modelling and Animation

3D

2D Design

UX Lead

Technical Lead

Front End Developer

Front End Developer

Front End Developer

Front End Developer

Back End Developer

Head of QA & PMO

QA Manager

QA Lead

Senior QA Tester

QA Tester
Technology

Platform

Kind

Industry

Release Date

2018-02-06