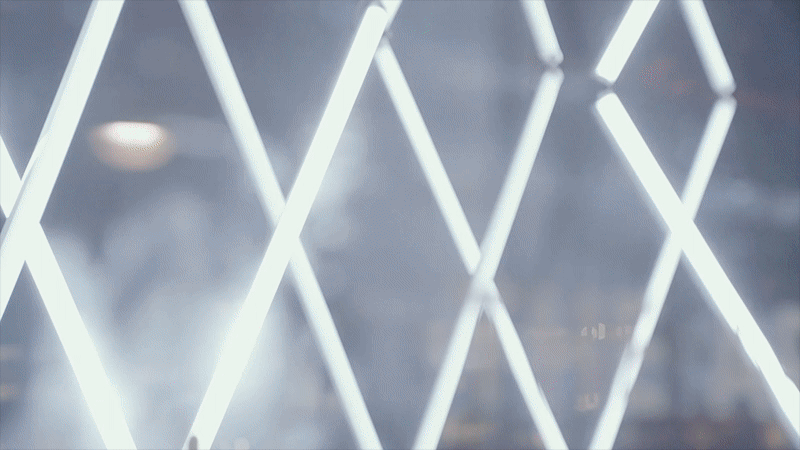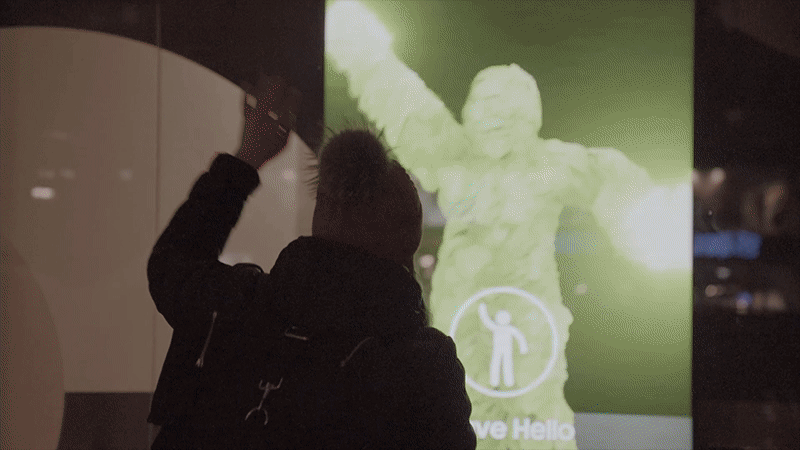 The background
The Samsung Galaxy S10 is the most powerful and innovative phone on the market. Samsung wanted to showcase 10 of its most impressive features in never-before-seen ways. Together with Cheil, we took over the windows of KaDeWe, the most famous department store in Berlin, to let people experience the unique features for themselves.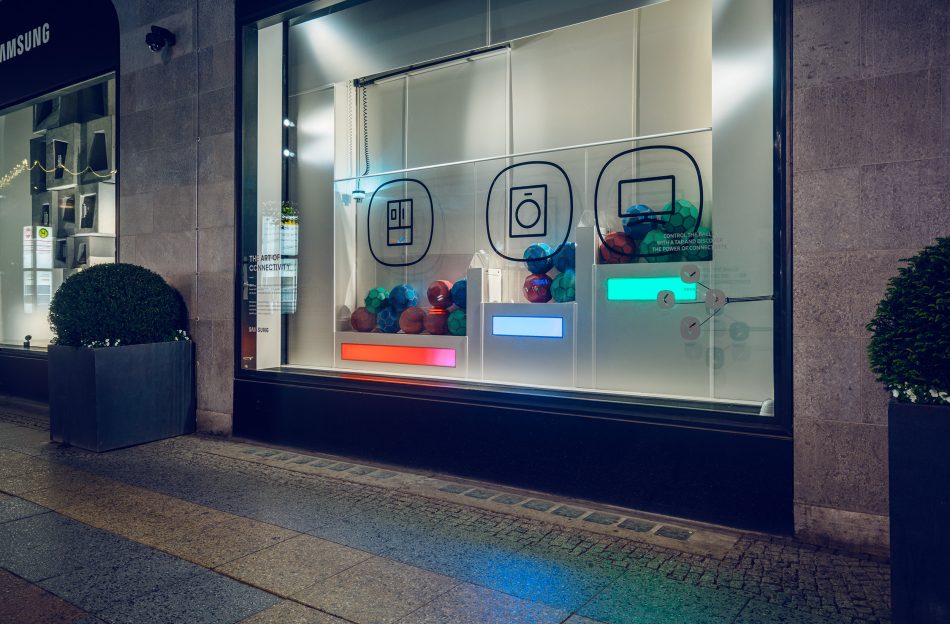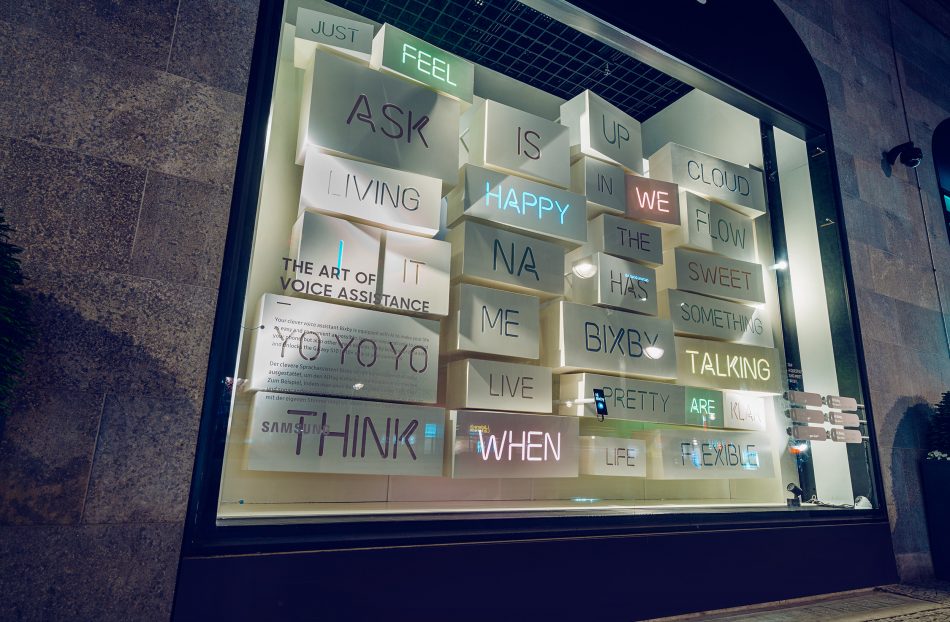 The execution
The KaDeWe building's 10 iconic windows were ideal for showing off 10 of the phone's most exceptional features. But we wanted to do more than just create innovative, eye-catching installations; we wanted to push the boundaries of what was possible within the windows and find new ways to let passersby interact with and affect what was inside. Further, we wanted every window to translate the features of the phone so people understood how components like superior connectivity, enhanced intelligence, and a powerful camera could improve their lives.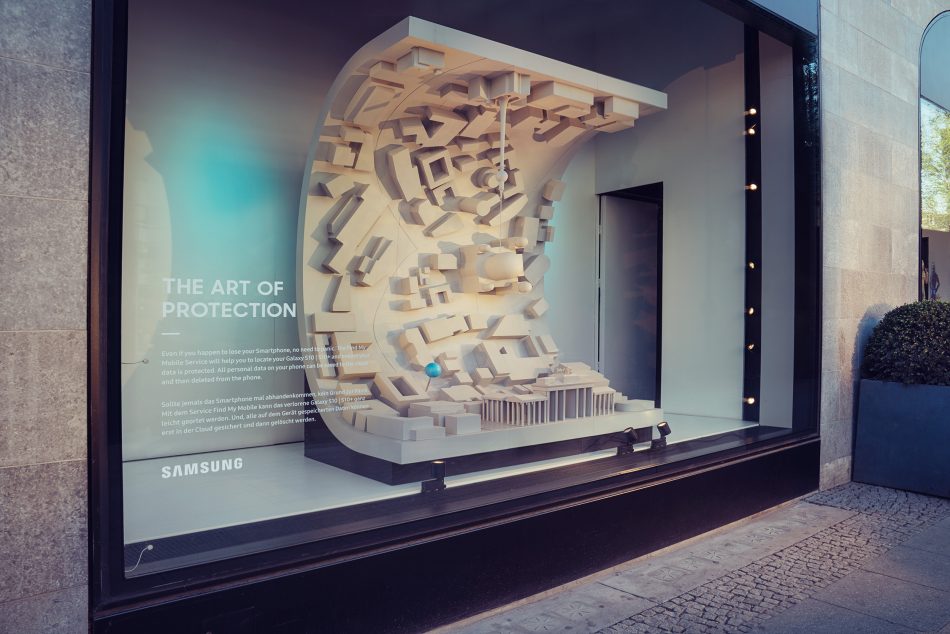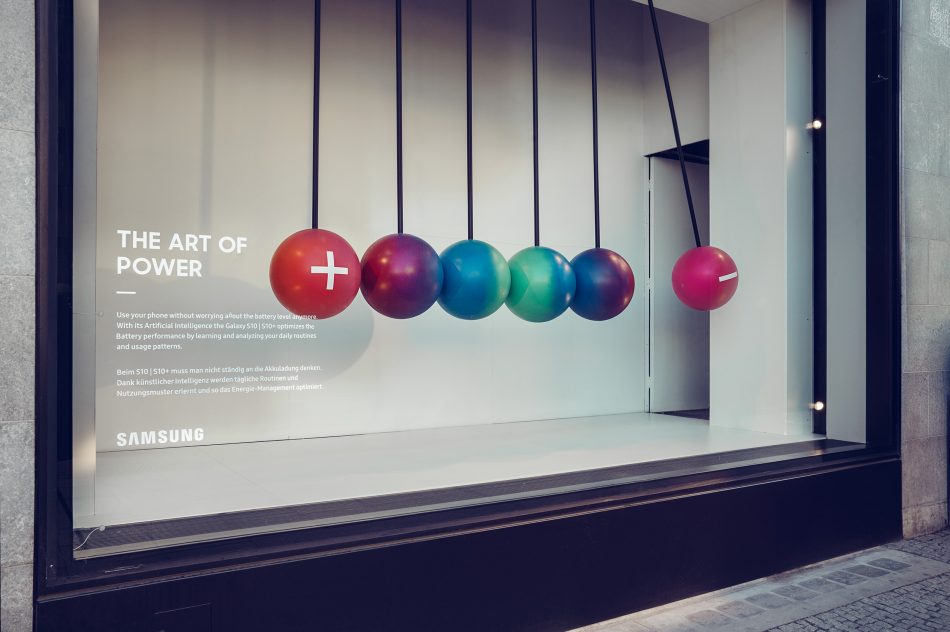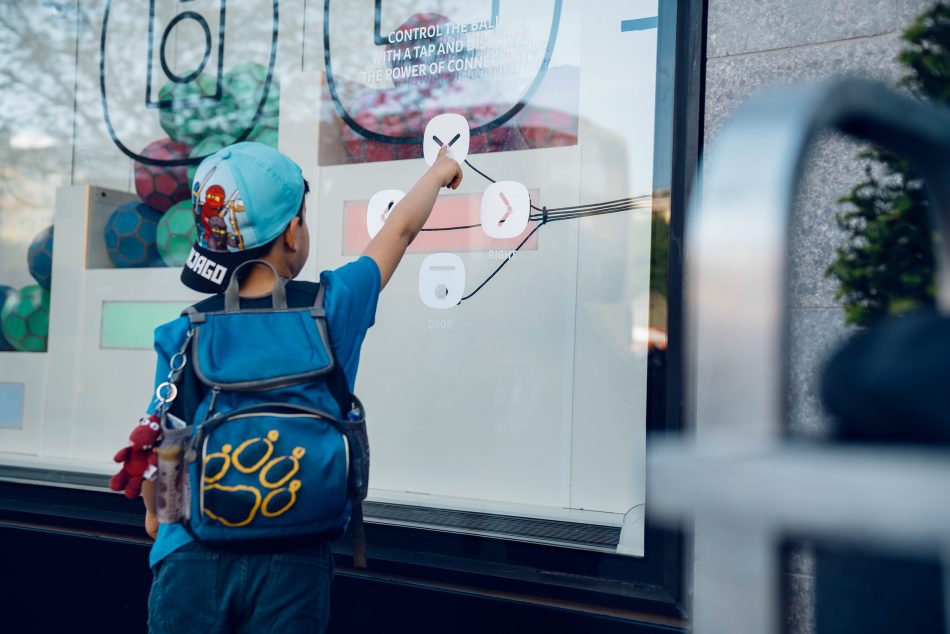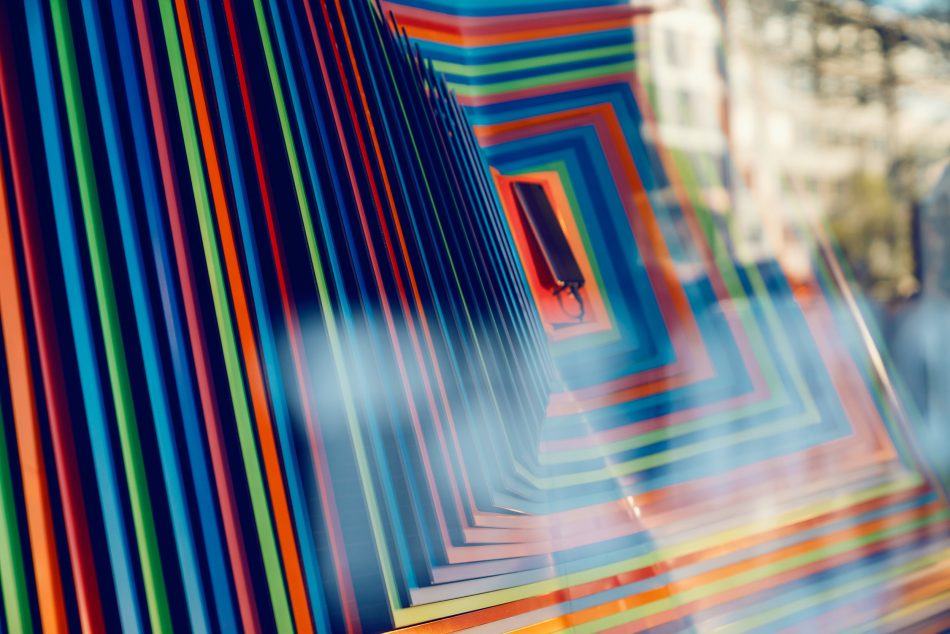 All 10 window installations cleverly blended art and innovation. We used a variety of advanced technologies to make them as interactive as possible. A few windows used infrared sensors to allows people to engage with and trigger reactions inside of the windows themselves. Other highlights included fun interactive games, a multi-angle photo booth, and a miniature infinity room. The interactive windows enticed people to visit a pop-up shop inside KaDeWe to buy a new phone and put these features at their fingertips.
Installation was a challenge technologically, physically, and temporally. Our team had only 48 hours to install, test, and perfect all 10 installations, which came out to less than five hours per window. Each was so complex that for most teams, installing even one within the allotted time would have been a challenge, but our installation team pulled it off. When we saw crowds lining up to interact with the windows, we knew the time constraints were worth it.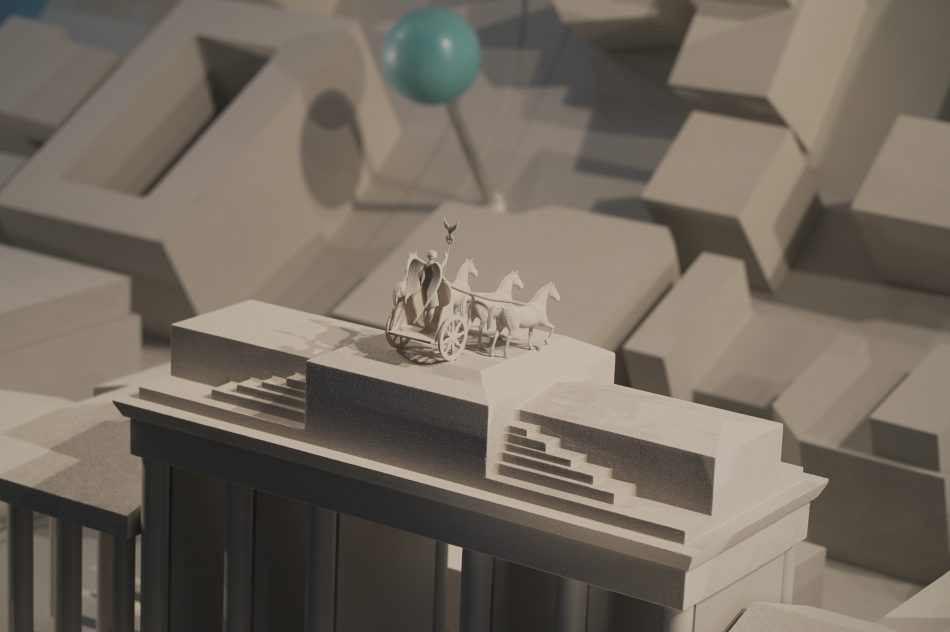 The results
Some of the windows were so popular, people waited in line for their chance to see them up close and interact with them. Watching someone win the matching game in the Art of Connectivity window on the first day the windows were open to the public was a great moment.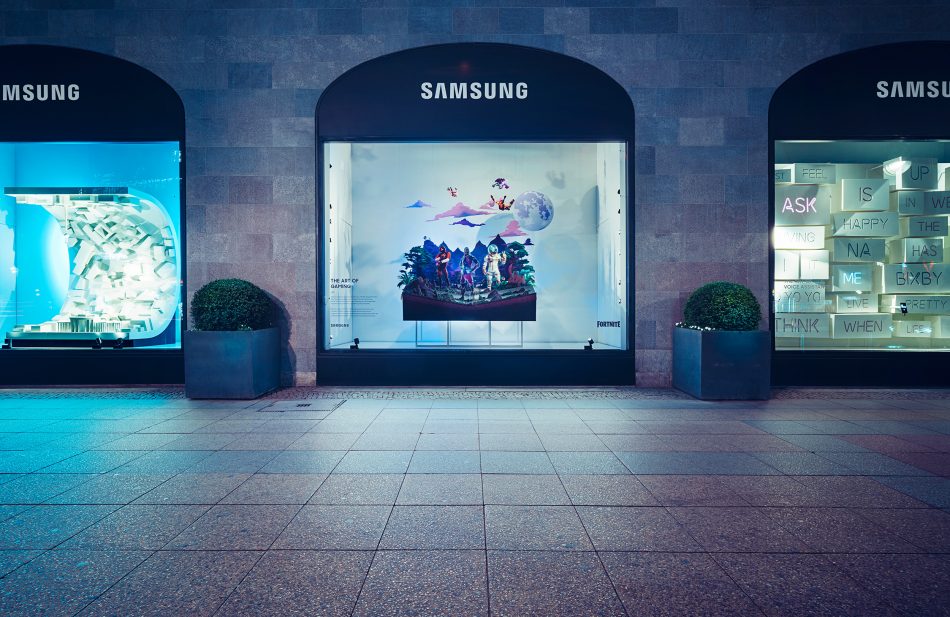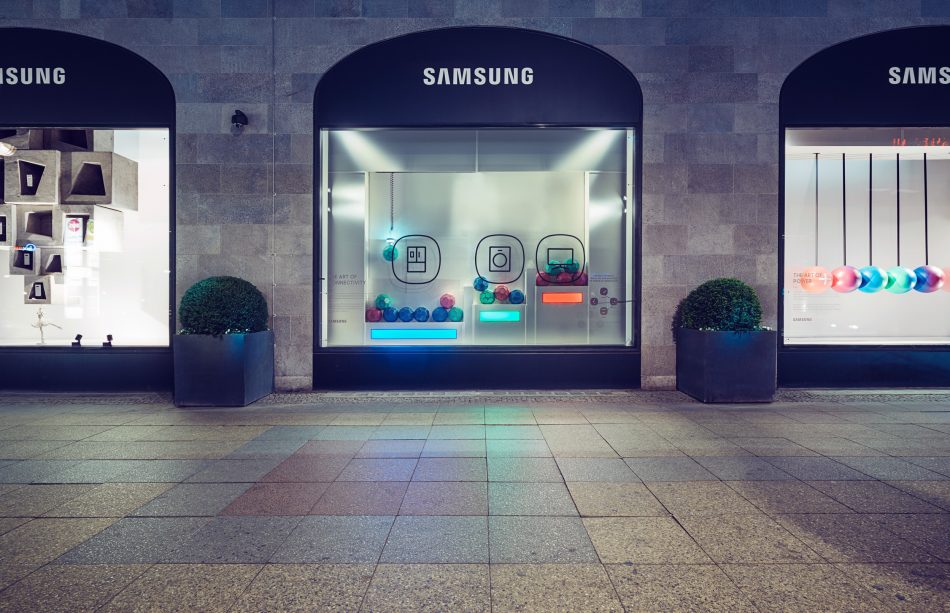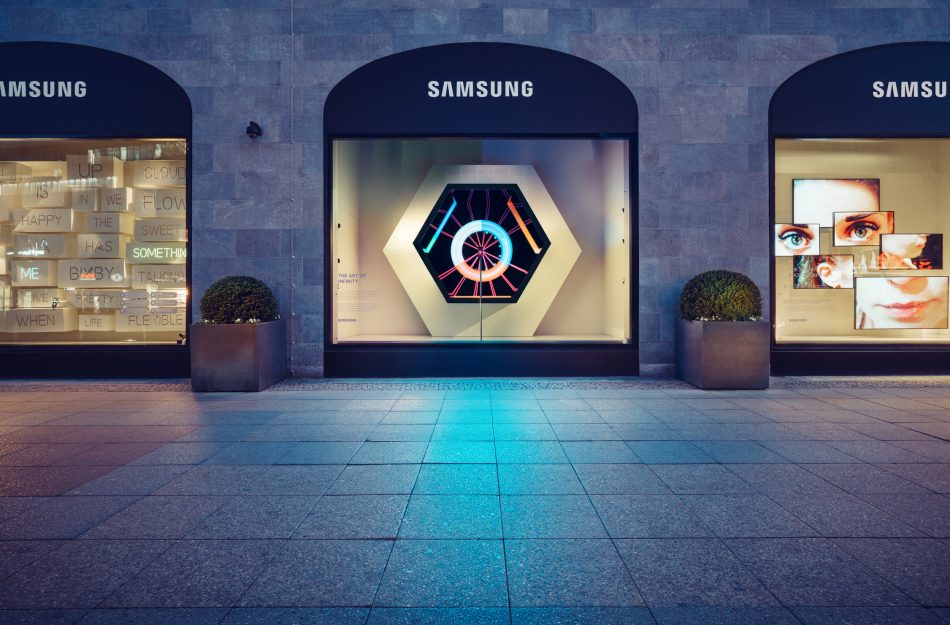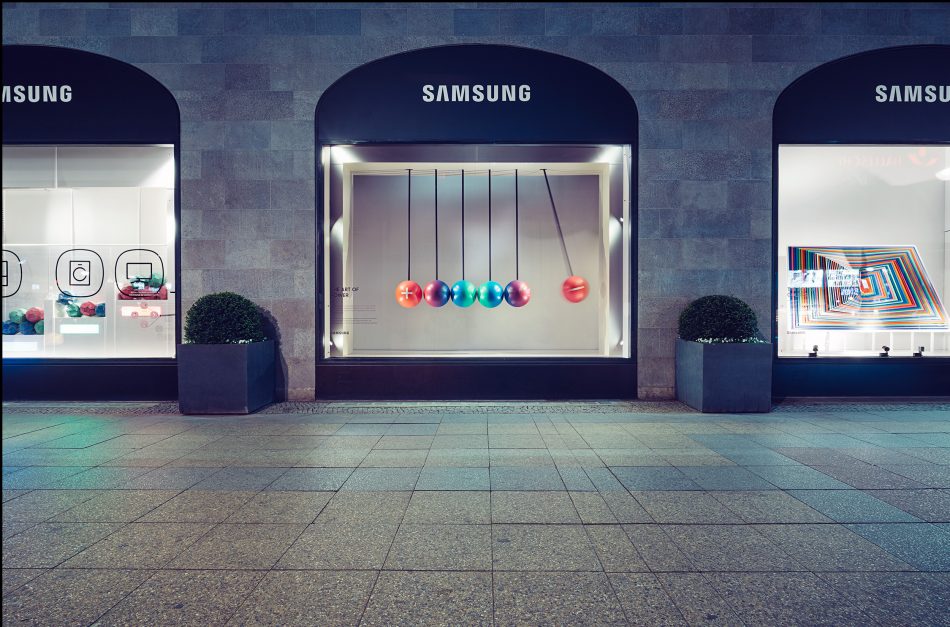 The KaDeWe windows are iconic, so taking over all 10 of them made a big statement. It's the second largest department store in Europe and attracts tens of thousands of visitors every day, which drove millions of impressions throughout the campaign. Even if people only saw the windows in passing, they were still served with the message that the Samsung Galaxy S10 has a ton of impressive features worth exploring.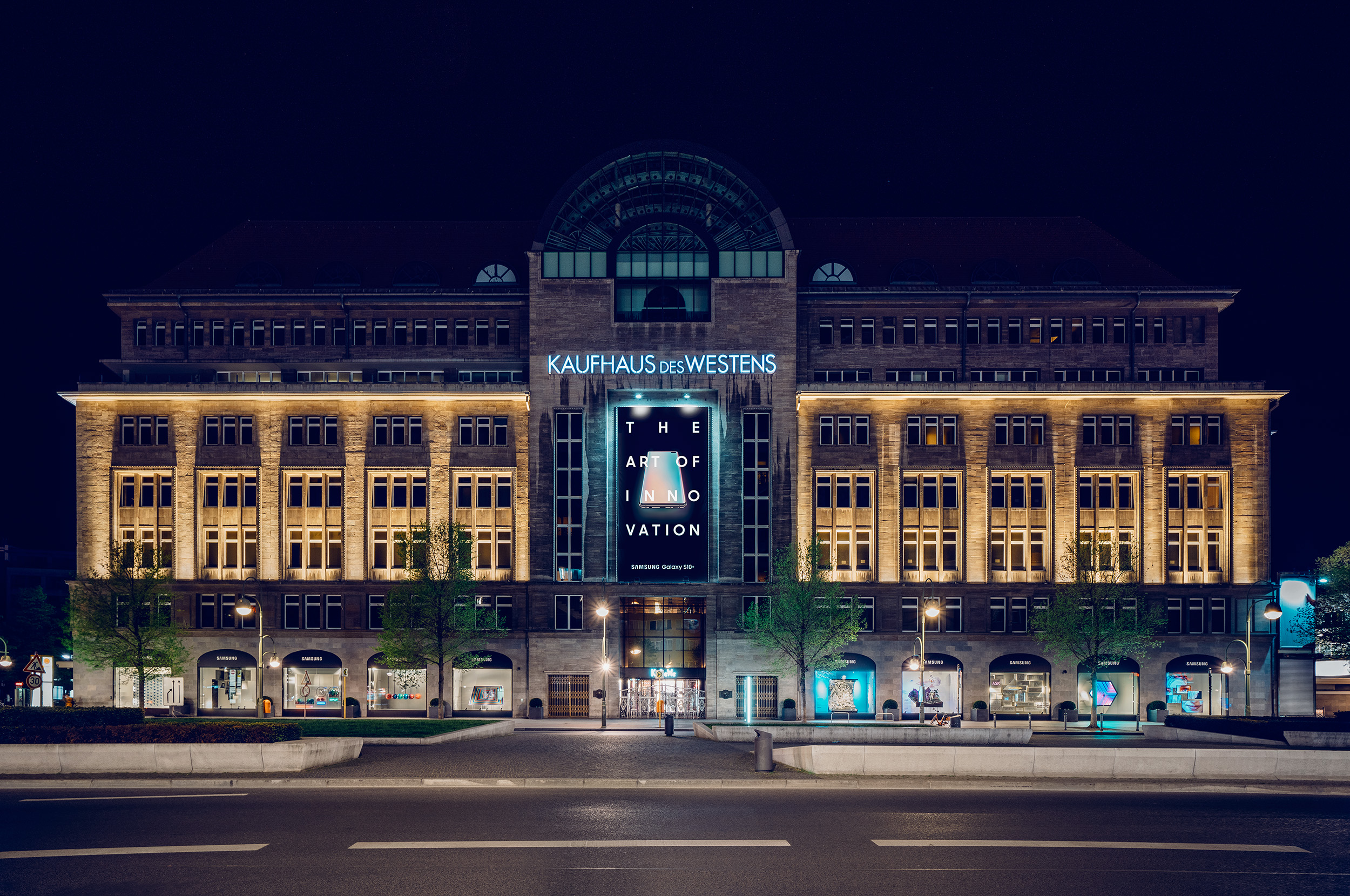 ---
Credits
Division

Creative Director

Agency

Brand
Technology

Platform

Kind

Industry

Target Market

Release Date

2019-05-17