Get Your Mobile Recharged by the NFL
It's one of the biggest sports in the U.S., with the most high-energy fans in existence. So what's more perfect than offering passerby the ability to charge their phones right then and there using the kinetic force of their favorite player power?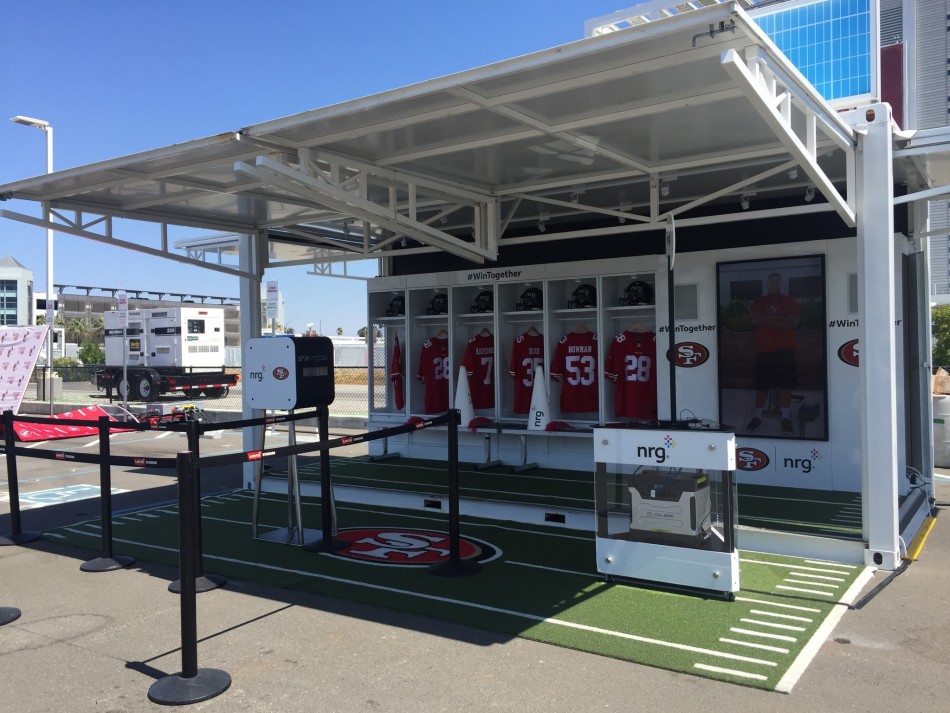 Power Play
We created a phone charging station that came to life the more people "plugged in." A famous football player was featured on a large screen, goading fans to charge their phones. When one or two phones were charging, the player slowly began pedaling on a bike. He claimed "it's nothing" to expend such little power.
But as more phones get plugged into the station (up to six), the player starts cycling harder and harder until he reaches his maximum output—all in the name of providing power to any fan that wants it.
There were two activations—one took the form of a solar powered station and the other as a portable battery. Both installations were built completely in-house from the nuts and bolts of the structure to the interaction and engagement of the finished product.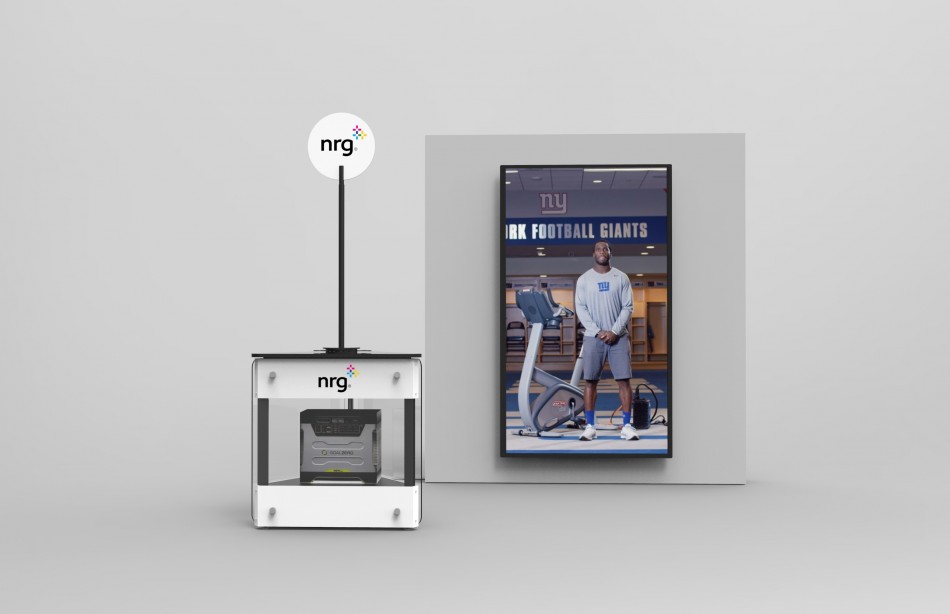 One of the biggest obstacles was being able to read how many phones were attached to the charging device at any given time. We were careful not to breach any privacy or access any phone data, but rather used a system where we measured the current/voltage within the charging cables to determine if a phone was charging from each port.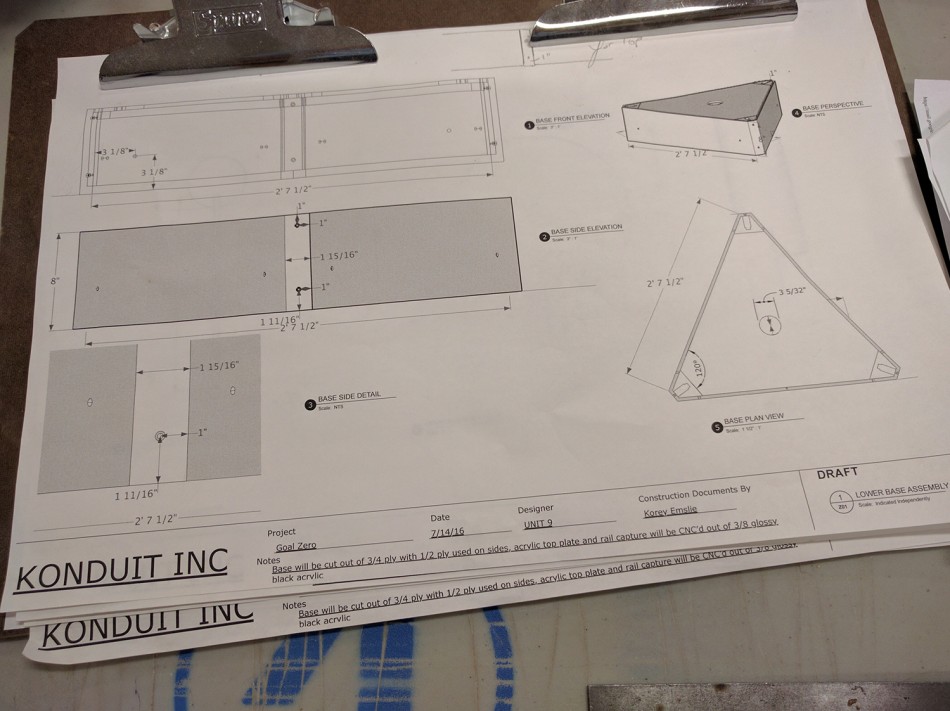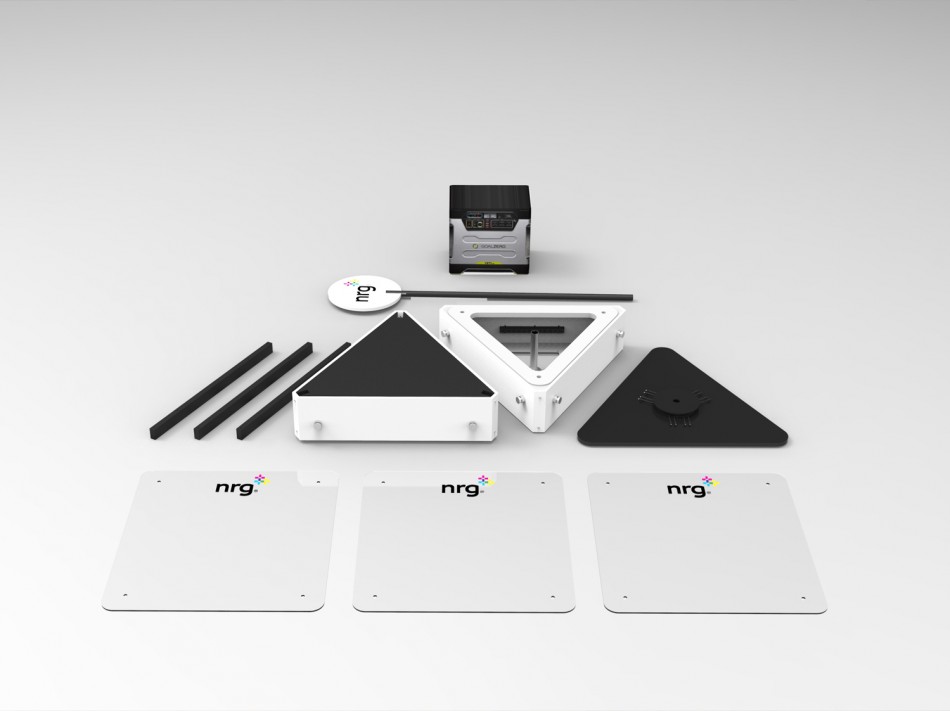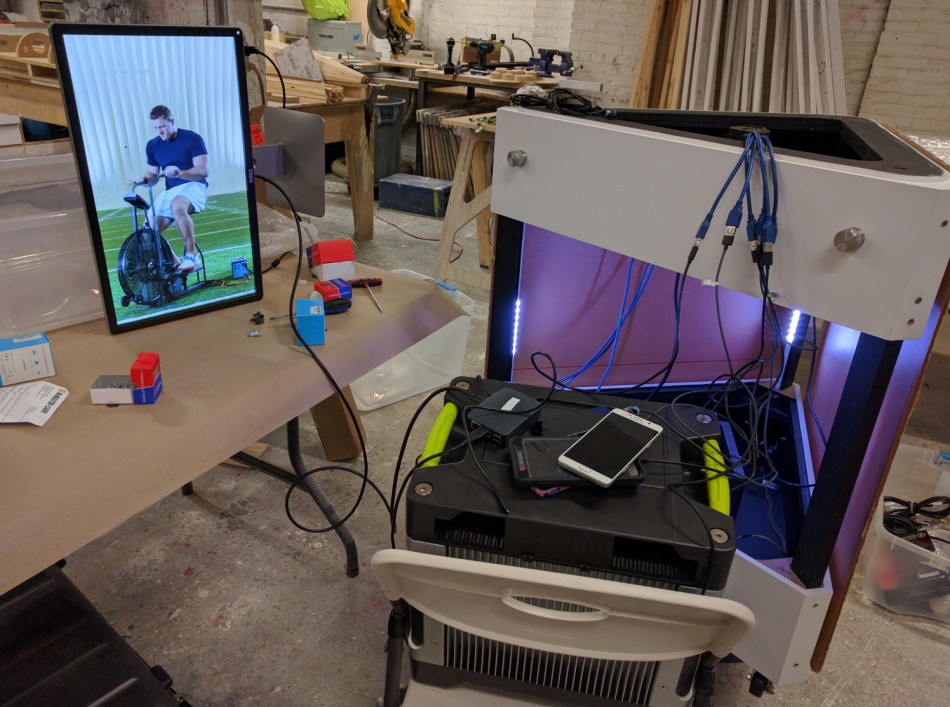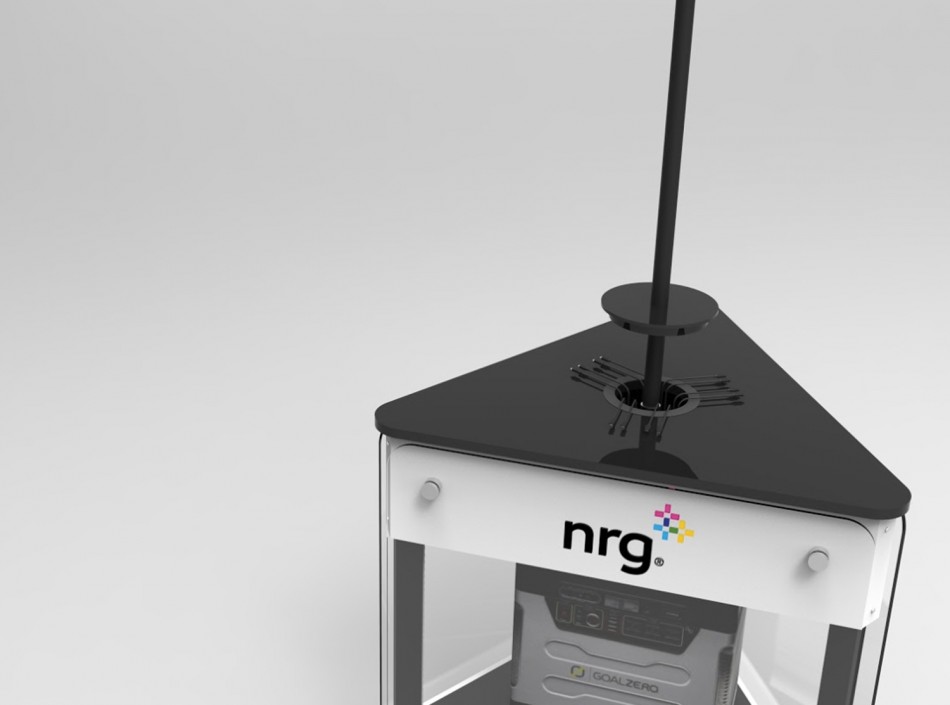 This powerful feat in product design had to be done six times over with six different installations, standing as "brand stations" for the duration of the NFL season. This meant we had to make the products easy to operate and install, training brand ambassadors on the ins and outs and supporting them along the way.
The NRG Player Power installations. 
Quite literally connecting fans to their favorite players to charge them up for the big game.
---
Credits
Division

Director

Brand

Conception Creative Director

Executive Producer

Installation Developer

Product Designer

Architecture Director

Designer

Electronics Design Engineer
Technology

Platform

Kind

Industry

Release Date

2016-10-12