The background
Medly Pharmacy is an online pharmacy that offers free same-day prescription delivery to wherever you are in New York City, New Jersey, and Philadelphia. They needed help standing out in a crowded marketplace and explaining how they're different from traditional pharmacies, so we transformed their brand identity and redesigned their website.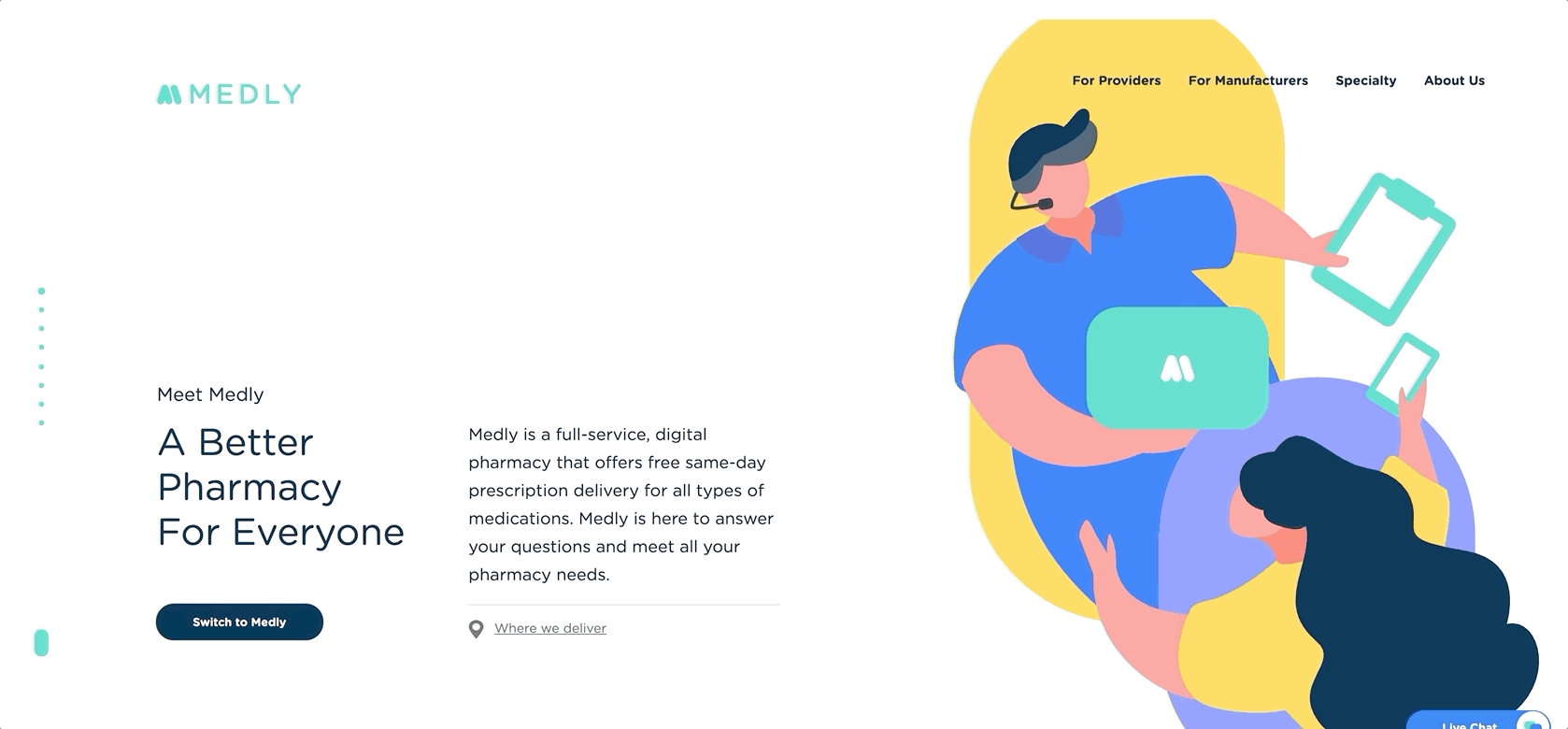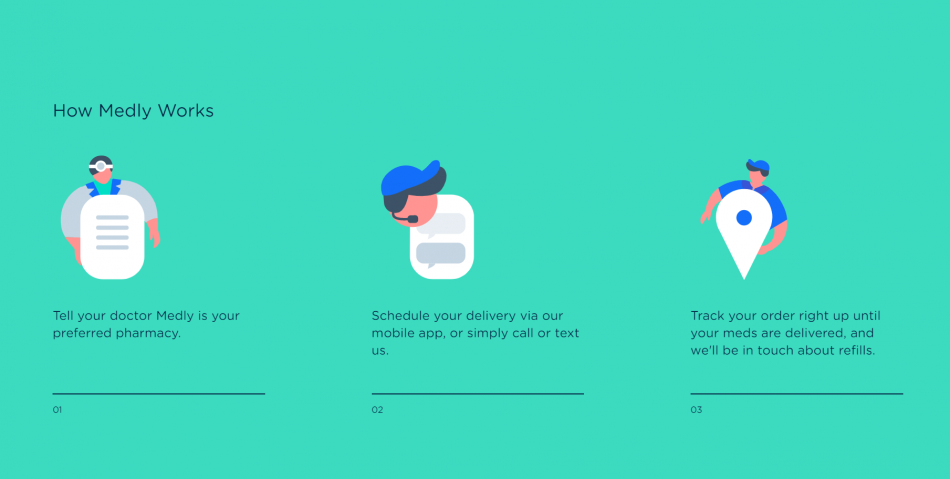 The execution
We helped Medley Pharmacy brand themselves as a humane, customer-focused online pharmacy that genuinely cares about its users. The startup is using technology to revolutionize healthcare, and they needed a brand identity and website that matched their bold yet considerate forward-thinking nature.
With bright colors, rounded shapes, and flowing illustrations, we created a digital identity that embodies how friendly, approachable, and easy Medley Pharmacy is to use. We made sure that at every part of the customer experience, people trust and understand the five-star pharmacy's mission to improve the experience of retail pharmacies.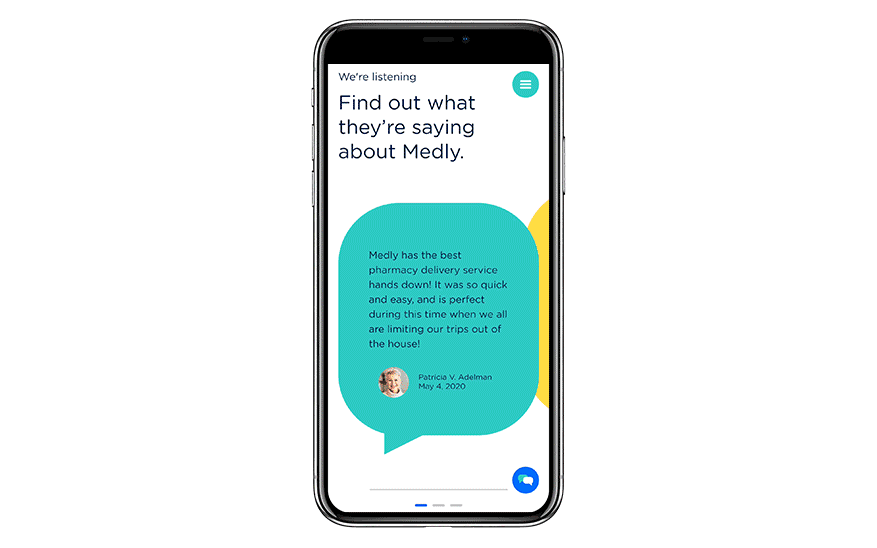 This project was a welcome change of pace for our team. It was an exciting opportunity that opened up new avenues for brand identity work, and we're excited to do more of it in the future.
The results
Medley Pharmacy was thrilled with the final branding and designs. We're thankful they trusted us to be their partner in shaping the future of pharmacies—a big responsibility we didn't take lightly. It felt good to work on a project that will directly improve people's lives, and we're proud to have helped create a better pharmacy for everyone.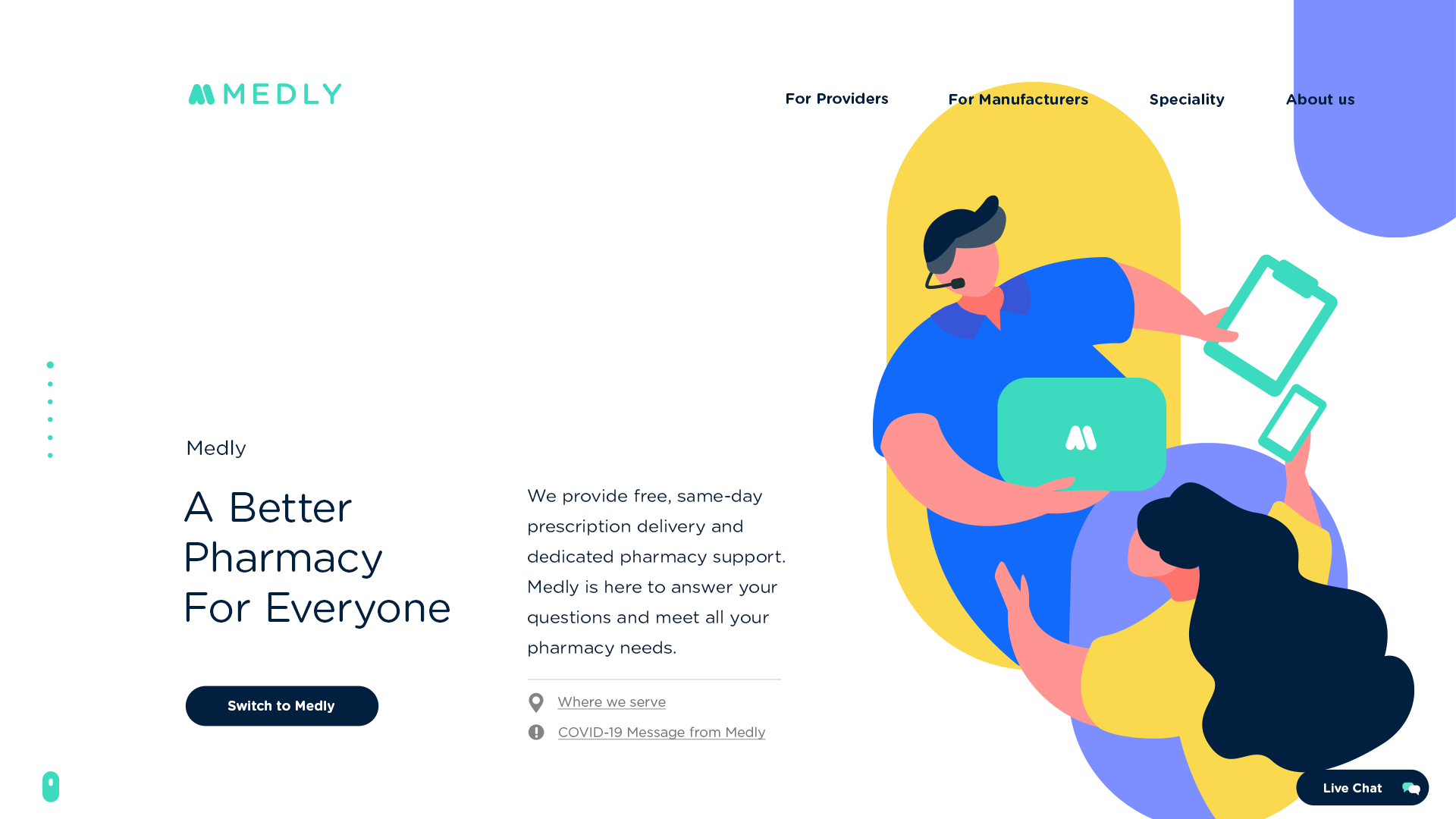 Visit Page
---
Credits
Division

Creative Director

Brand
Technology

Platform

Kind

Industry

Release Date

2020-08-18