The background
To celebrate the 40th anniversary of Return of the Jedi, Lego wanted to create a tribute to Star Wars fans. So we launched a multi-experiential augmented reality campaign that let them be part of famous moments from the movie.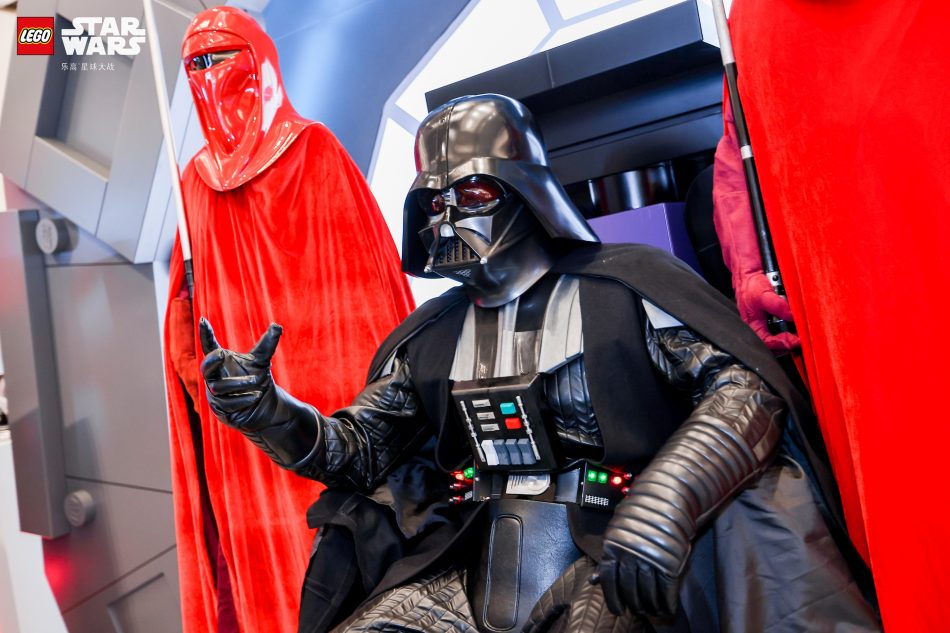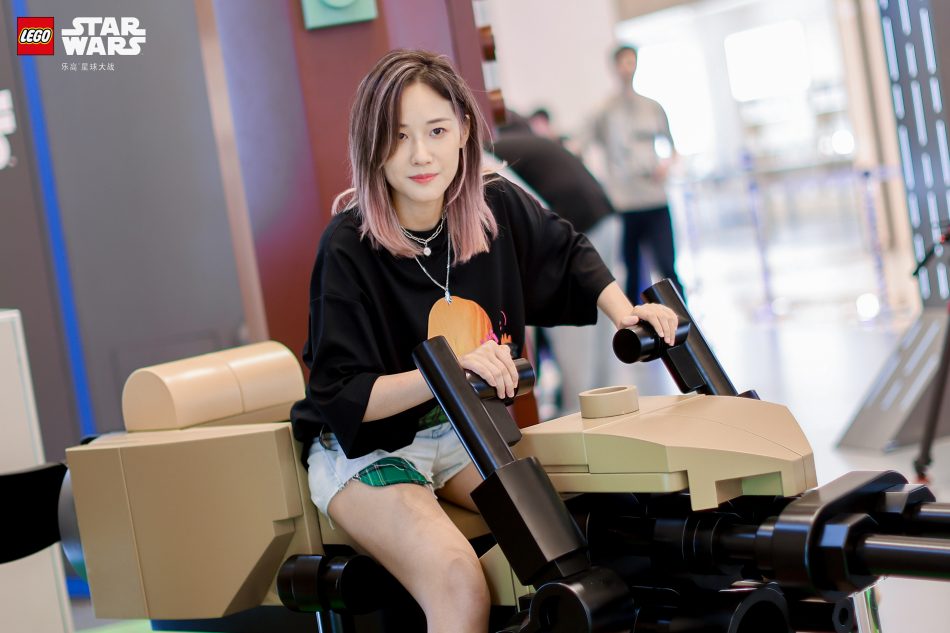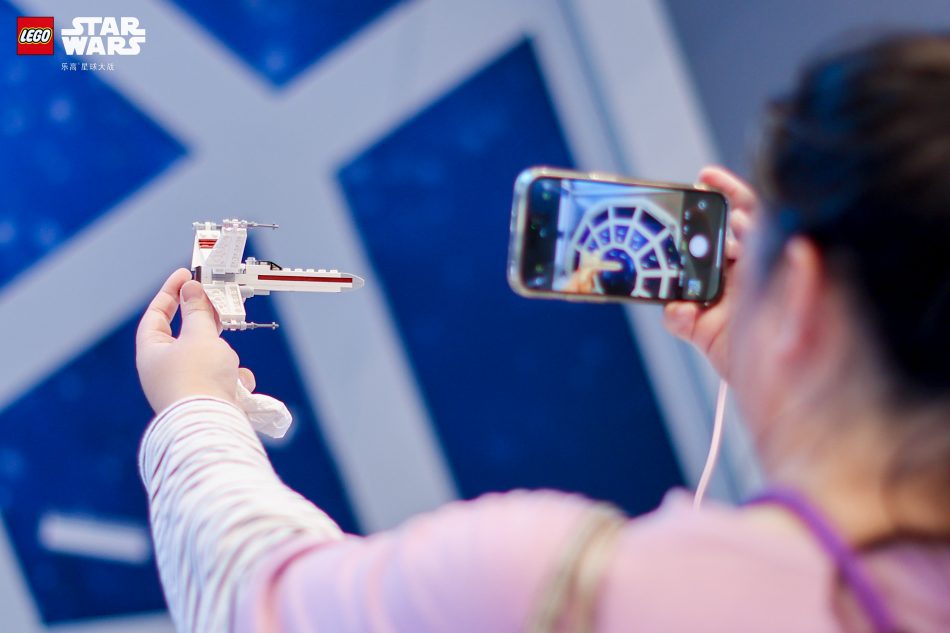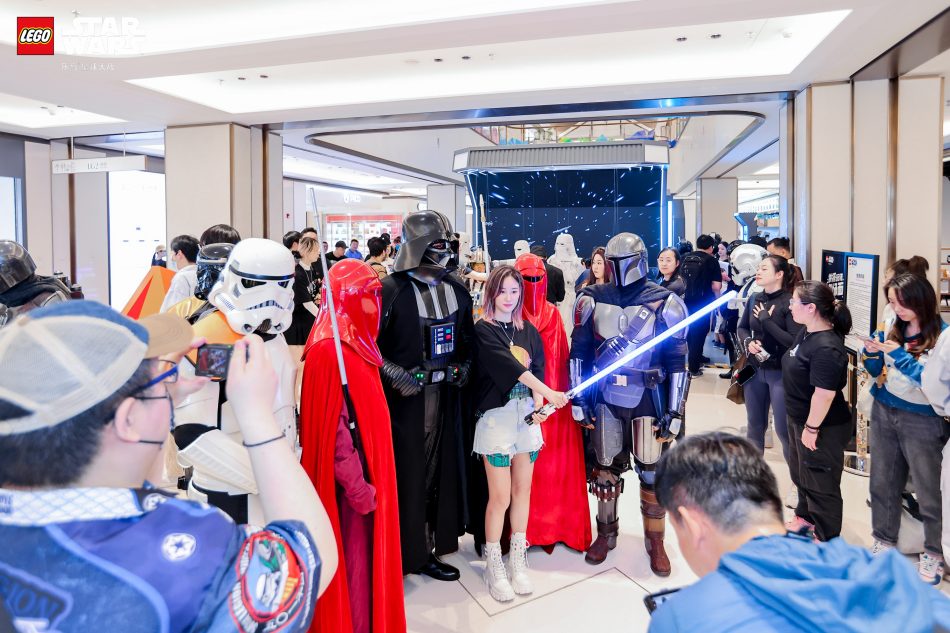 Images courtesy of LEGO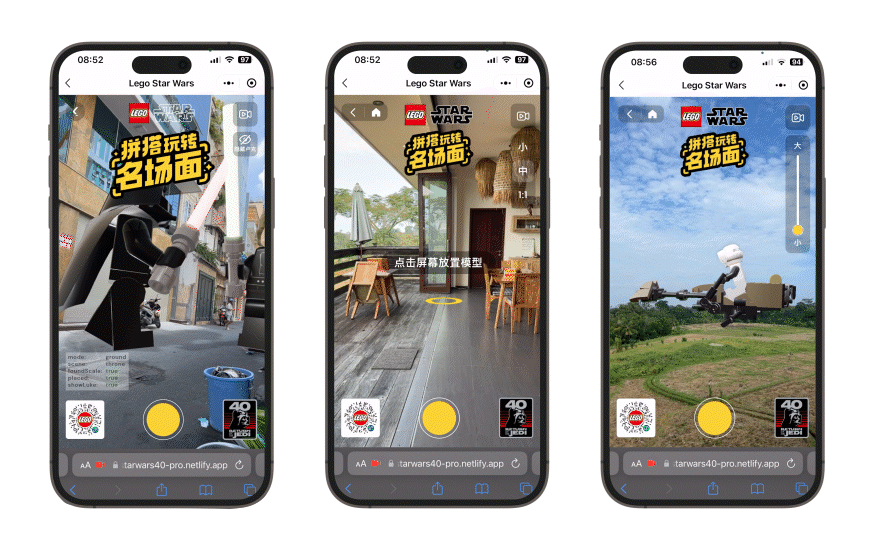 The execution
We created three bespoke AR experiences: a UCS X-Wing Starfighter for the aspiring Rebel pilot; the Endor Speeder Chase for Scout Trooper fans; and the Emperor's Throne Room, where Luke Skywalker and Darth Vader held their final climactic battle. The bespoke AR experiences were inspired by three new Star Wars Lego sets of the same scenes.
We used 8th Wall and react-three-fiber, a renderer for creating animated 3D graphics, for this project. 8th Wall does not have pre-created components for react-three fiber, and it was challenging to get these two platforms to work together. Once we did, we had an excellent UI framework that supported composability and easy swapping of scenes, objects, and materials.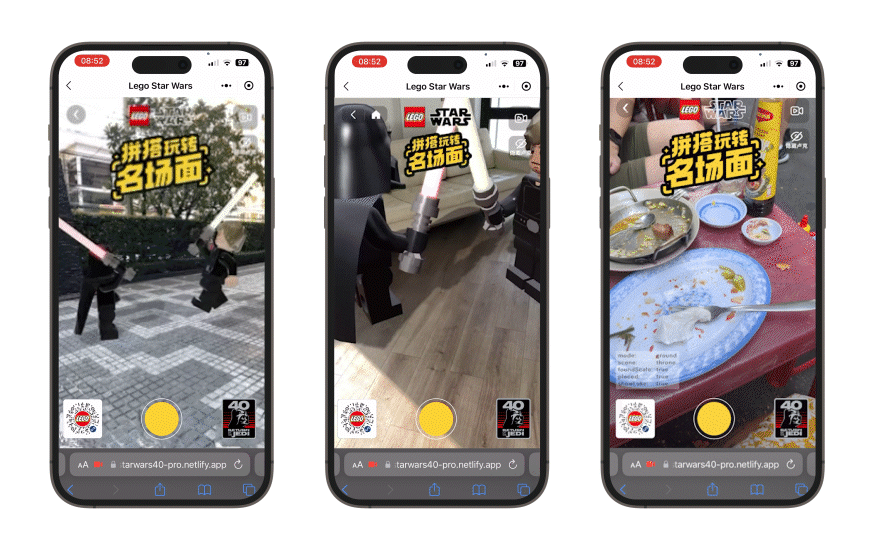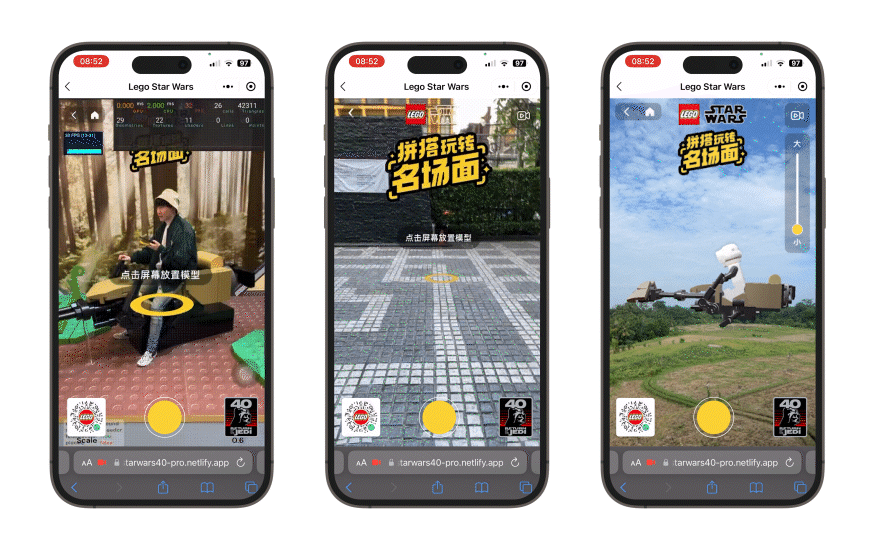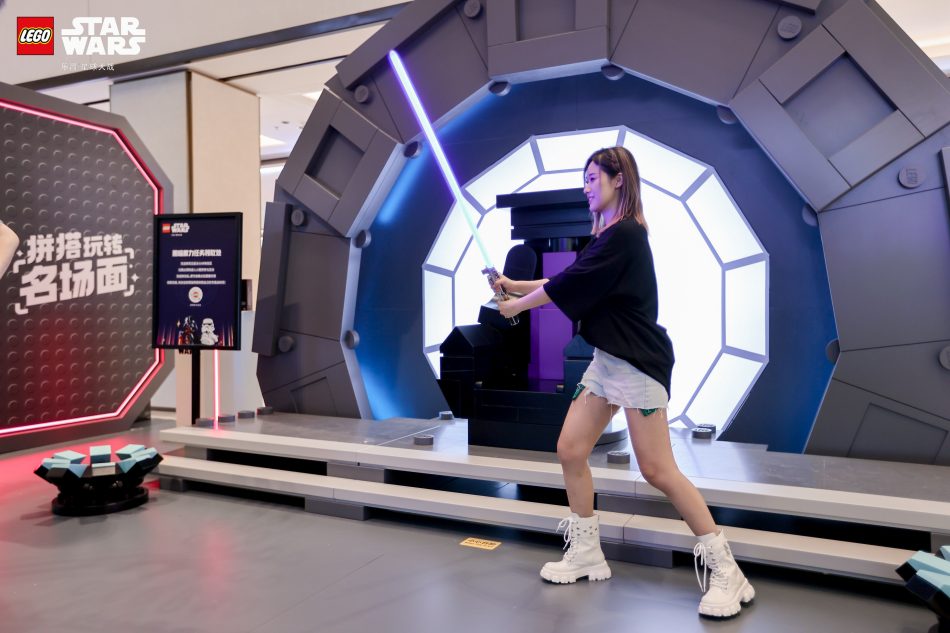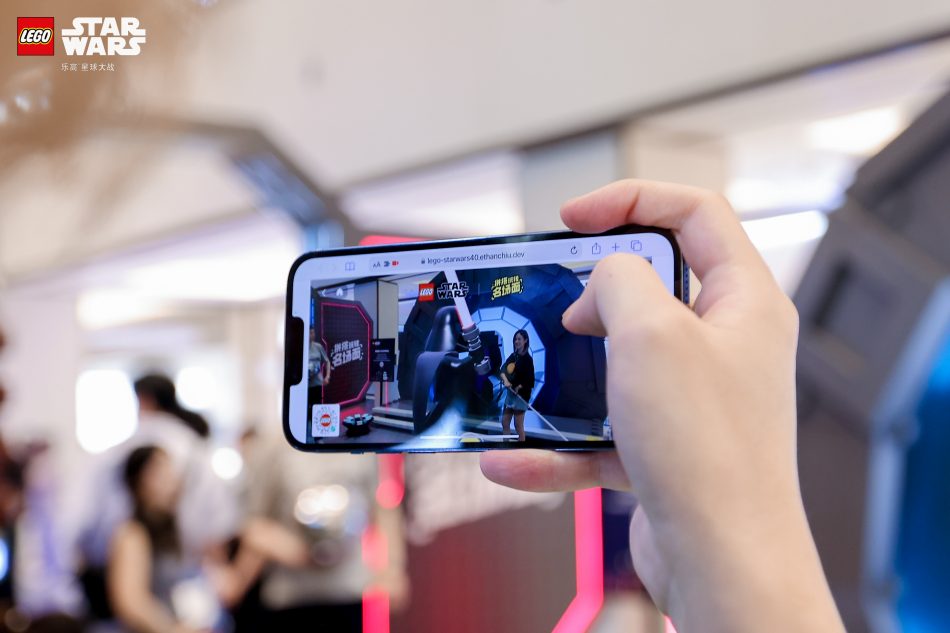 Images courtesy of LEGO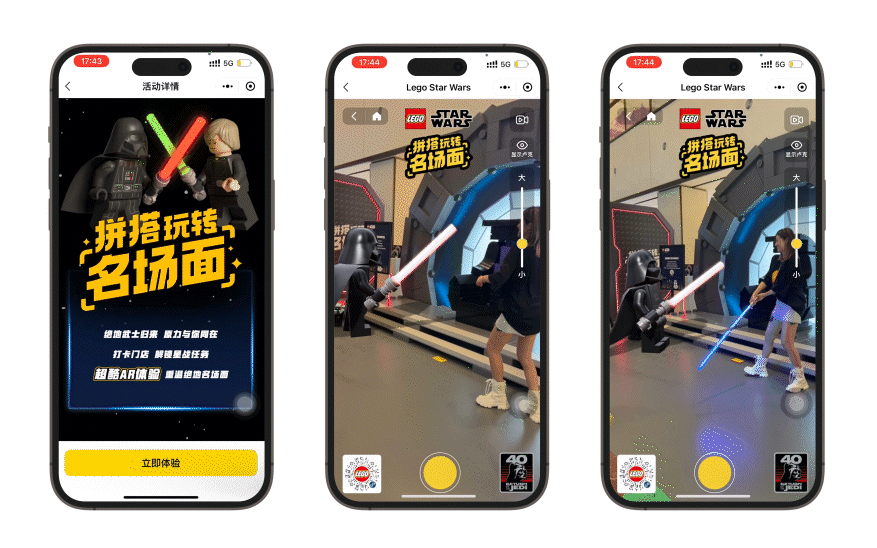 Some technical highlights include the glow of the lightsaber in the Emperor's Throne Room and clipped planes that cut the trees off in the shape of the base in the Endor Speeder Chase scene.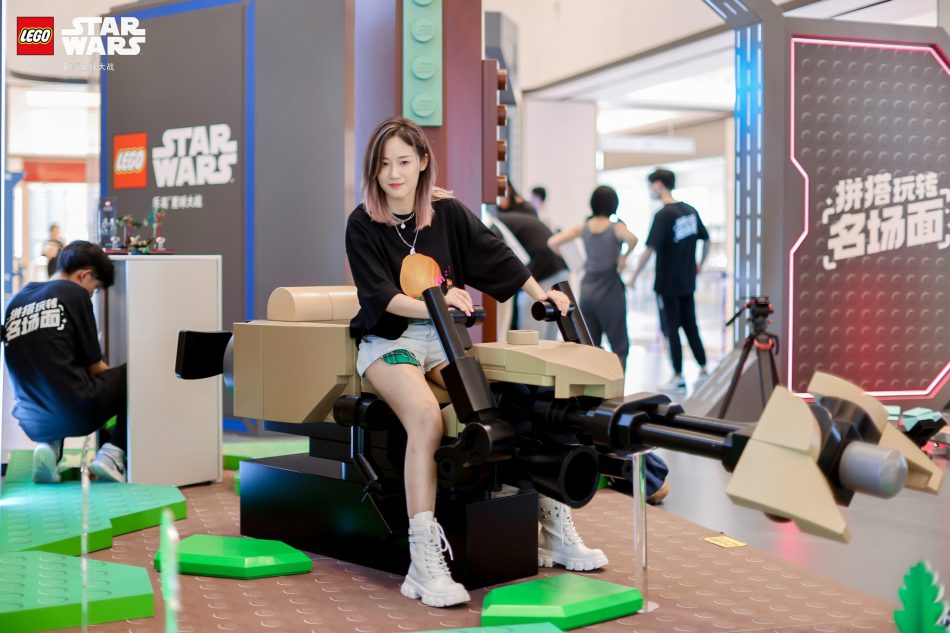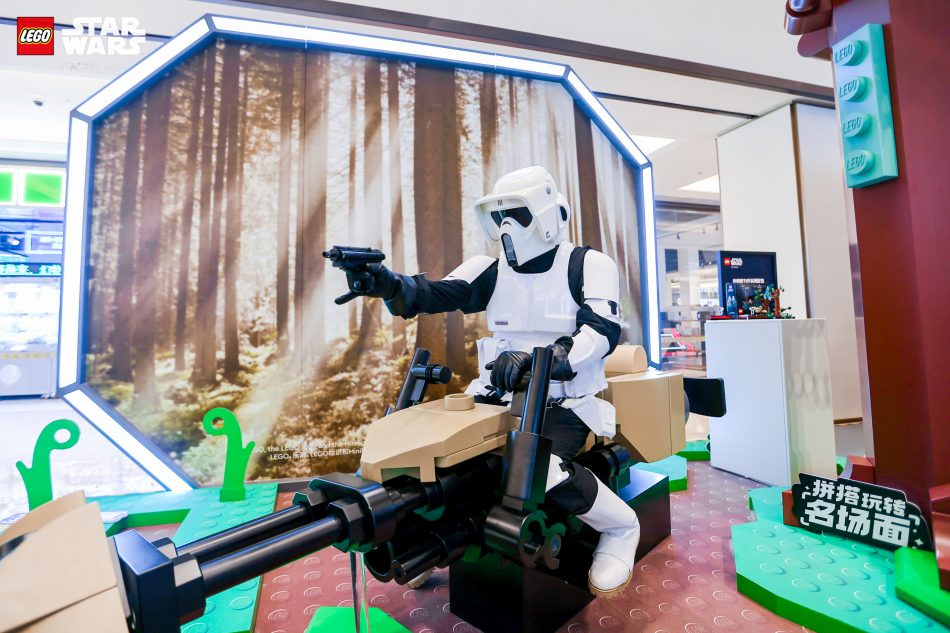 Images courtesy of LEGO
The results
It was a joy to work with Star Wars assets, especially for our team members who grew up loving the movie franchise. This nostalgic project reminded us to find inspiration in the toys we loved as children, and that digital technology can help bring our wildest dreams to life.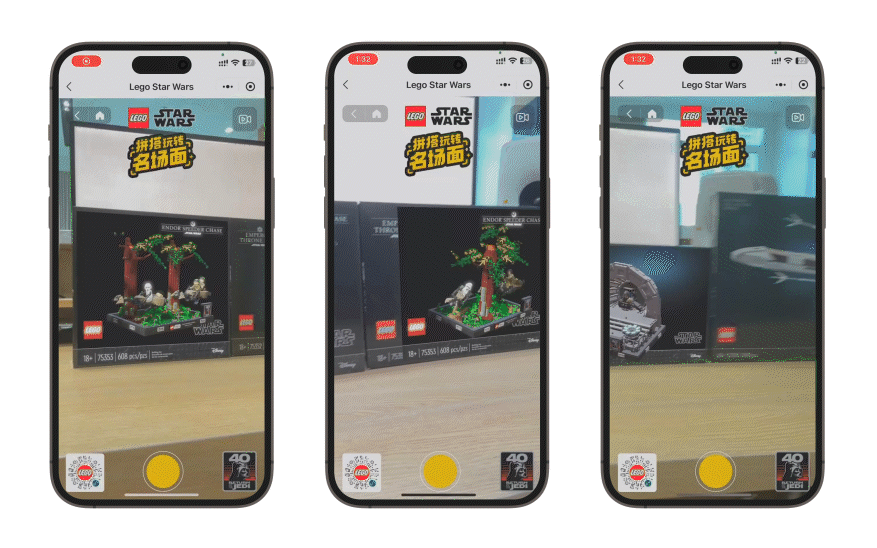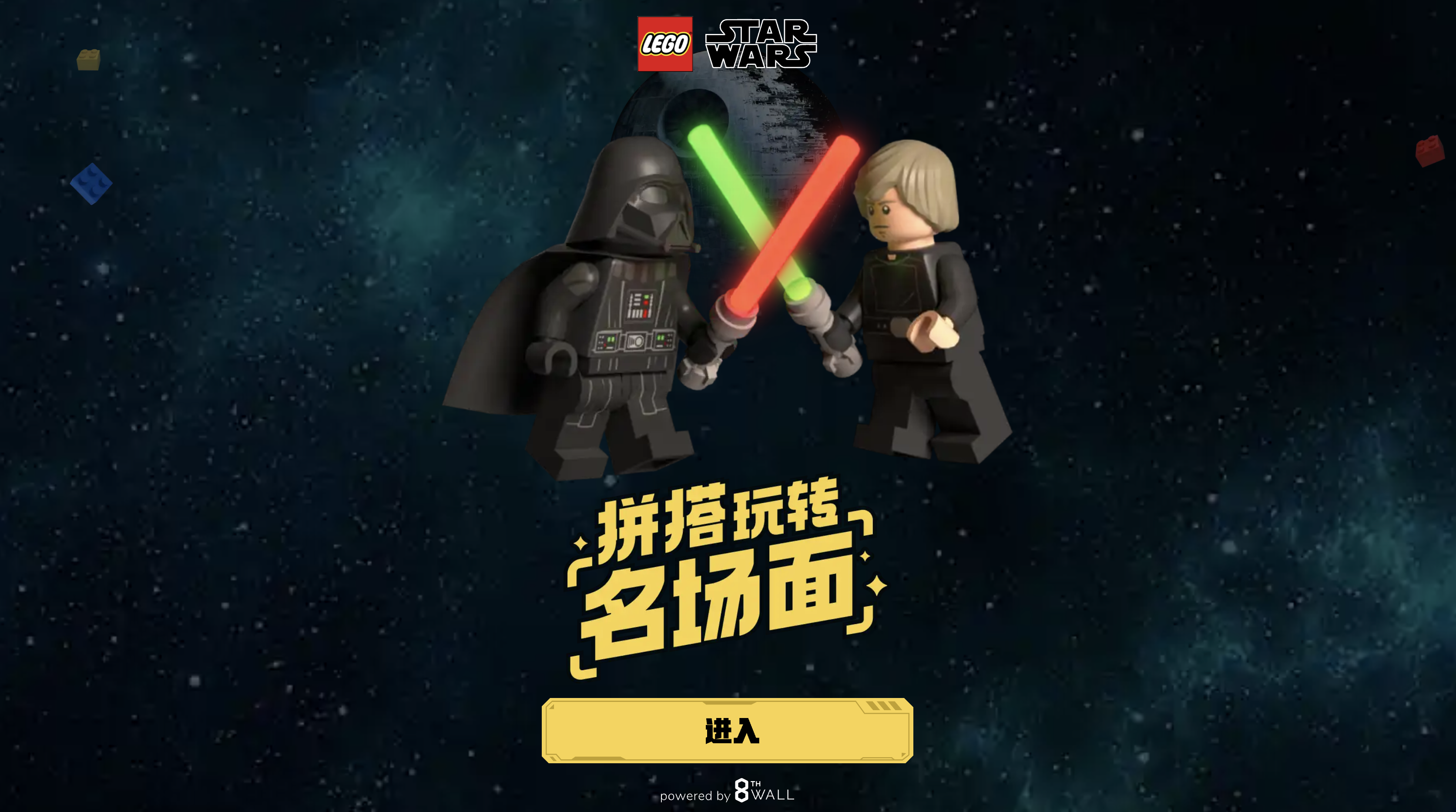 Visit Page
---
Credits
Division

Creative Director

Brand