The background
The inaugural season of David Beckham's MLS team, Inter Miami, took place without fans in the stands and they wanted to get people closer to the action from home. So we virtually brought the experience of being at the stadium into your living room.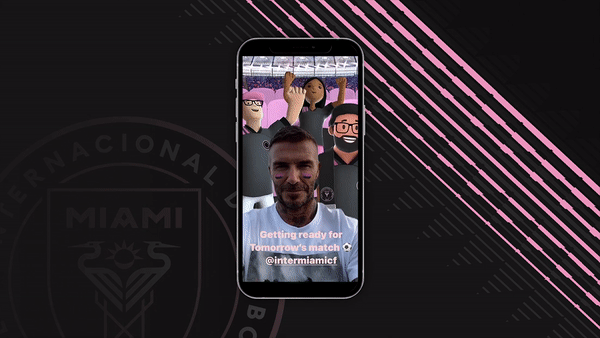 The execution
We built an augmented reality lens for Facebook and Instagram that brings three Inter Miami fans into your game-watching experience. They express three key emotions you feel during every game—tension, determination, and celebration—and make sure you always have a fellow fan nearby who can relate.
We had a lot of fun playing around with the three characters and their emotions. We modeled and animated them in Maya, then exported them and built the lens entirely in the Spark AR platform. It was challenging to build a 3D animated scene that fit within Facebook and Instagram's strict size limitations without sacrificing quality, but we made it happen.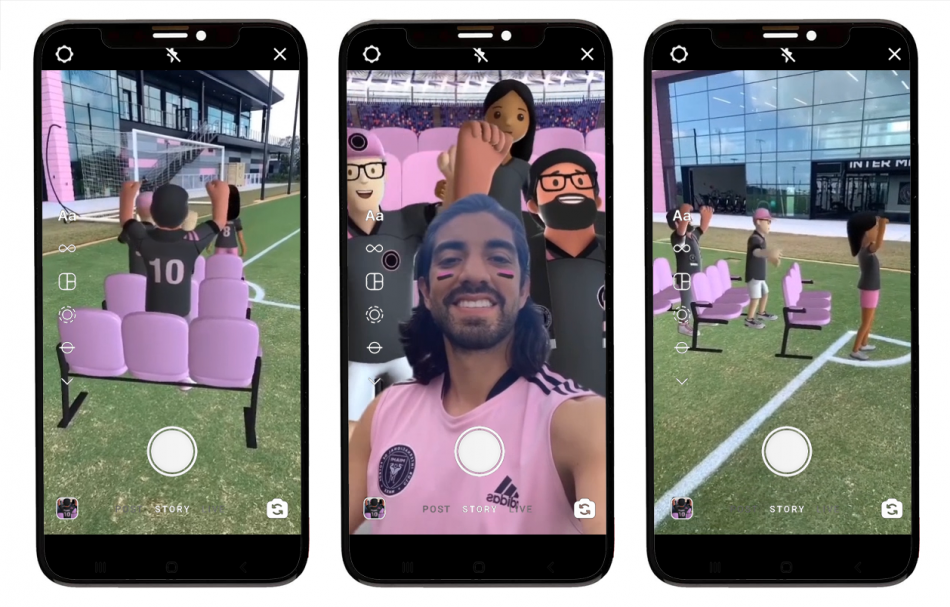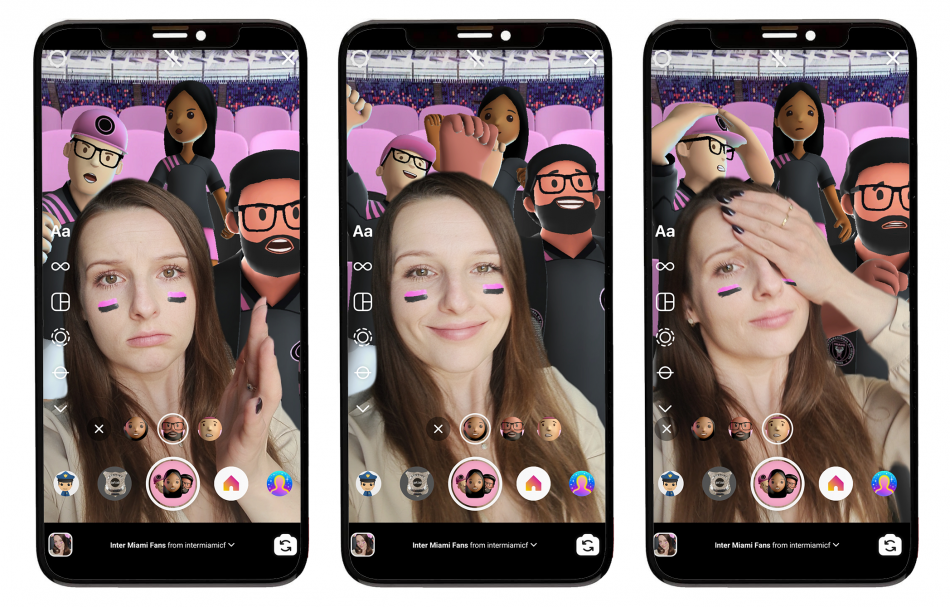 We had to fit three characters, which each had three separate animations to express the three different emotions, plus stadium seating, in the lens. That required very careful modeling and bone animation to ensure the sizes were as optimized as possible. We relied on many optimization techniques, like using textures rather than meshes to animate the faces.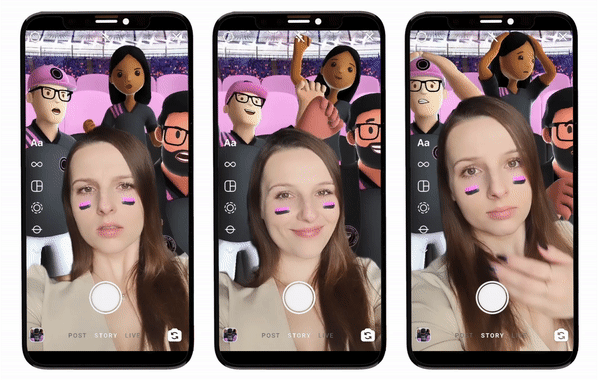 The results
The lens received a ton of press and Inter Miami fans around the world enjoyed using it. It was fun to work on a playful project that helped introduce Inter Miami to the league and gave fans the closest thing to the in-game stadium experience they're missing this year.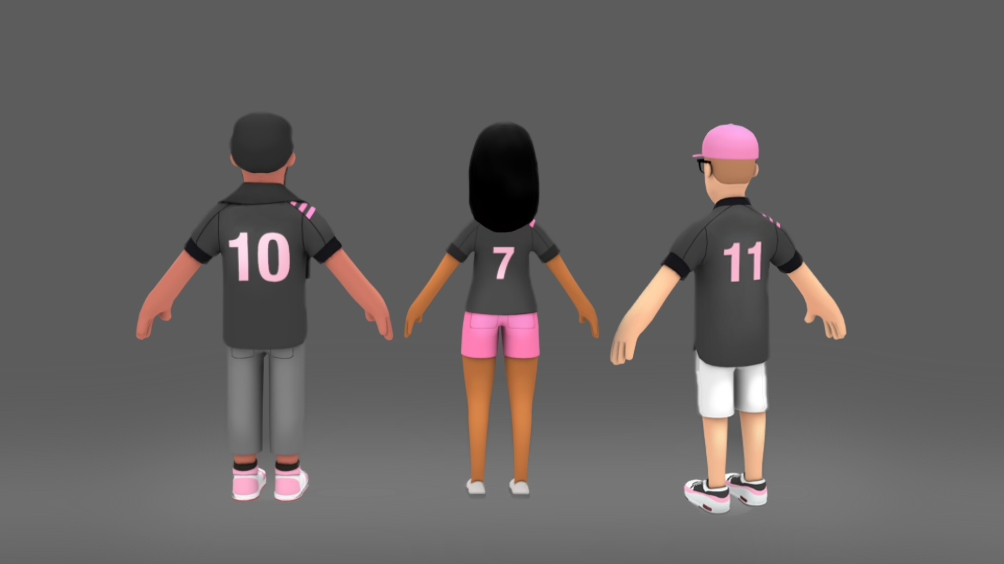 ---
Credits
Division

Creative Director

Agency

Brand
Platform

Kind

Industry

Release Date

2021-05-04