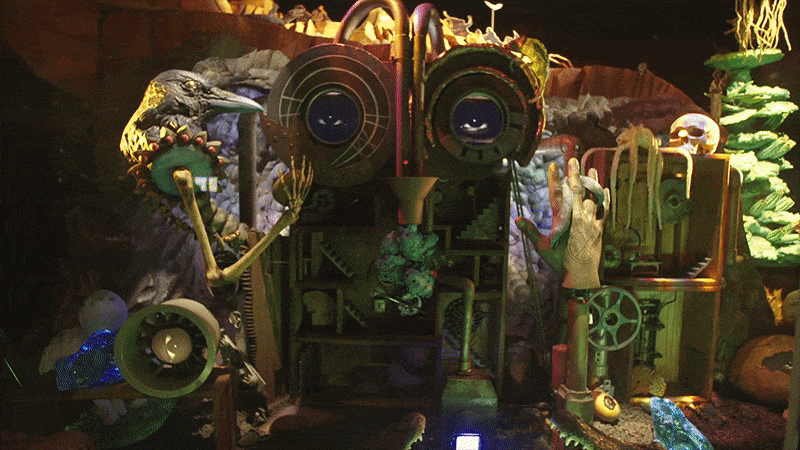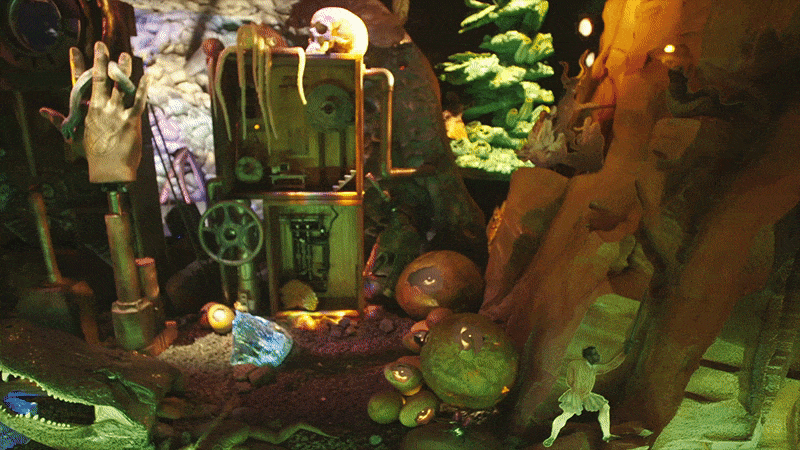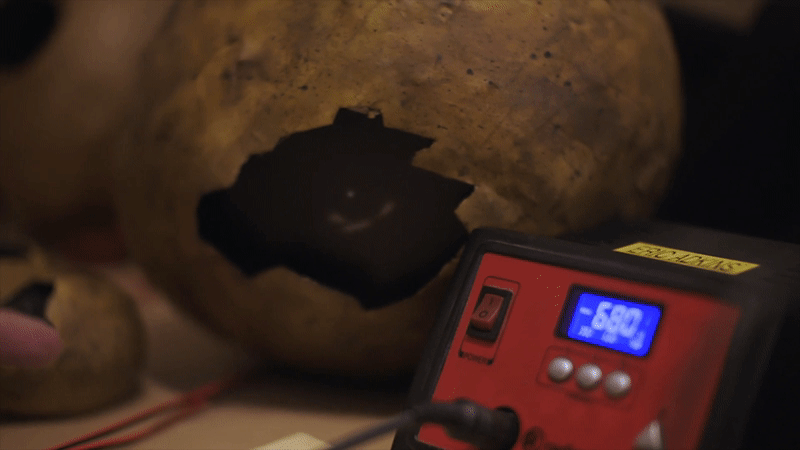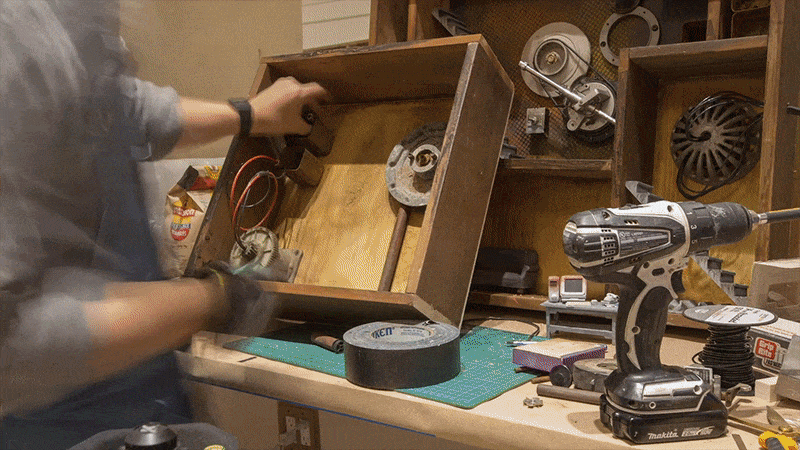 The story
For the launch of the new Flying Lotus album Flamagra, we teamed up with Spotify and recreated the surreal dystopian album cover in real life.
Over 200 individually printed, carved, sculpted and taxidermy pieces went into making this set. For us it was an opportunity to showcase our artistic analog (steam powered) craftsmanship for a high art execution.
Translating a 2D image into a 3D world and trying to give it a life of its own is always a challenge. Taking an old skool approach of stripping clocks for parts, reusing fairground hydraulics and integrating theatre lighting to create effects, we managed to create something really special.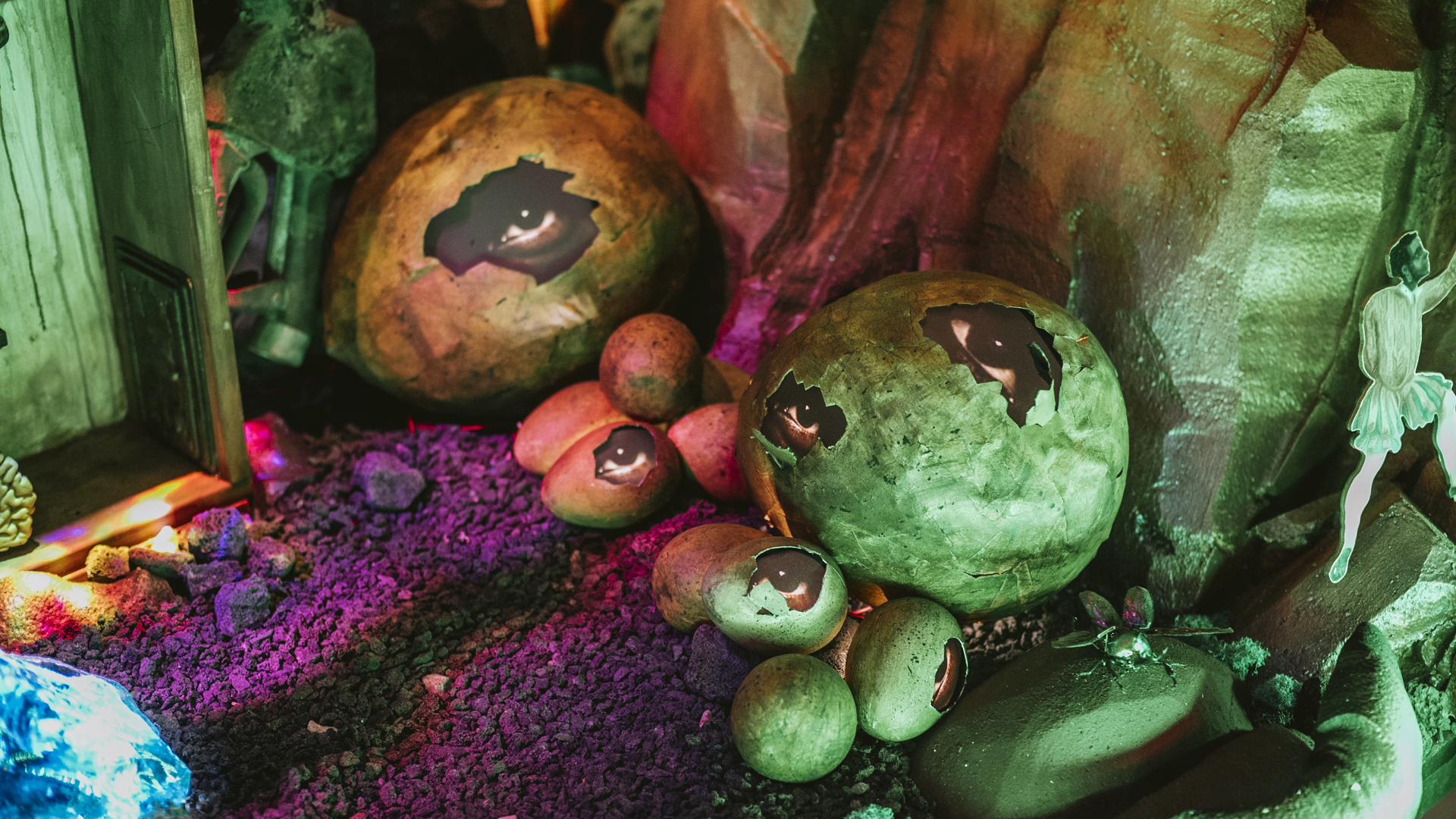 ---
Credits
Division

Directors

Brand

Conception Creative
Platform

Kind

Industry

Target Market

Release Date

2019-05-24