The background
Emaar wanted to unveil an exclusive sneak peek at the plans for its development in Dubai Creek Harbour. So we created an immersive digital experience that allowed people to explore the proposed space before construction is even complete.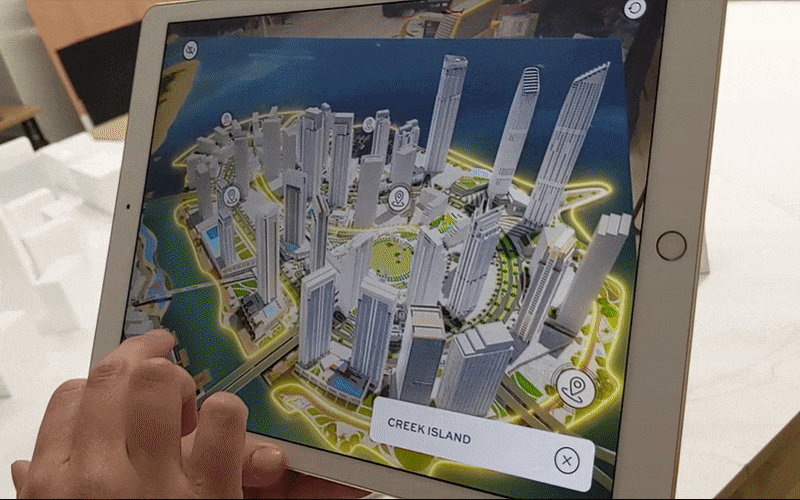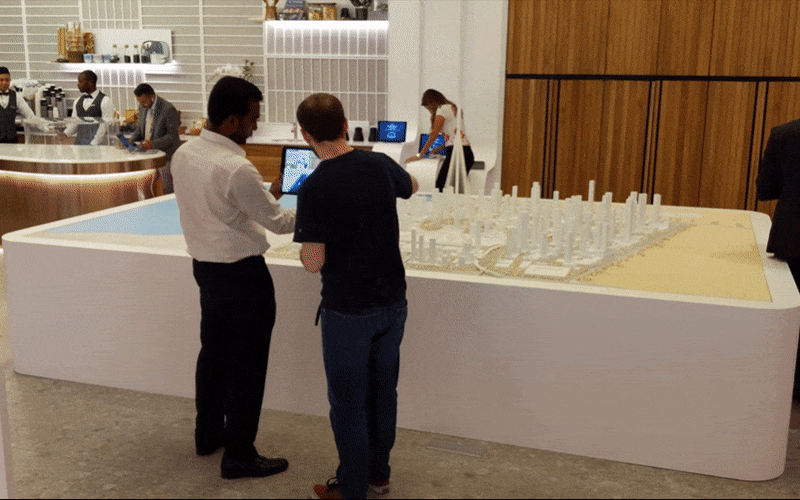 The execution
We built "Discover Dubai Creek Harbour," an augmented reality app, to accompany a 4 x 3m model of the Dubai Creek Harbour. It allowed people to discover the development in greater detail, learn about the impressive amenities and features and encouraged them to invest in the location. The user experience was focused on discovery; there were countless Easter eggs hidden throughout, and the longer people explored, the more they found.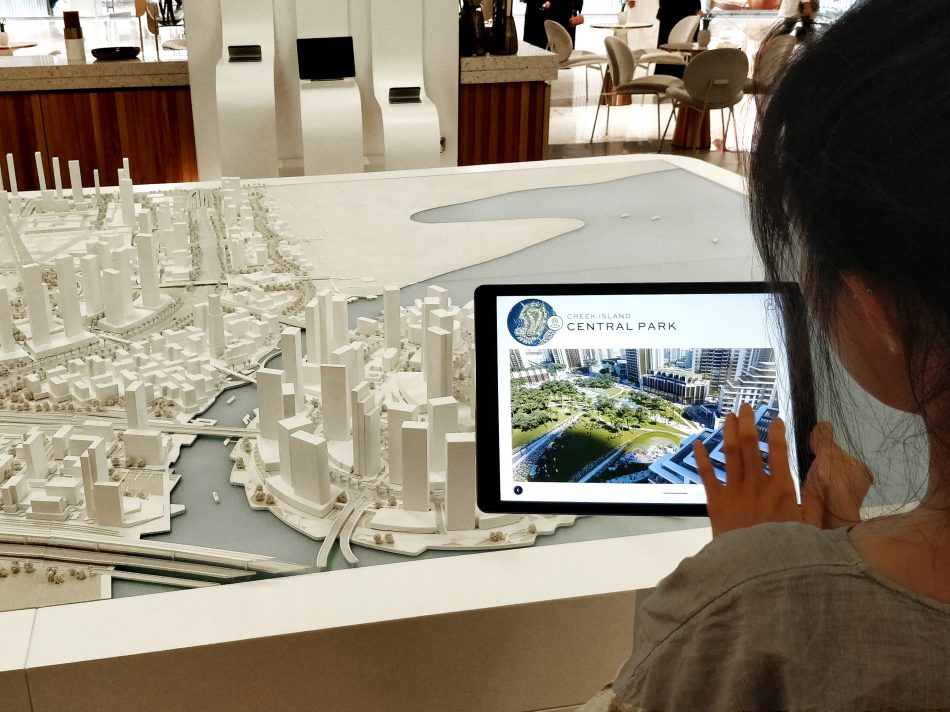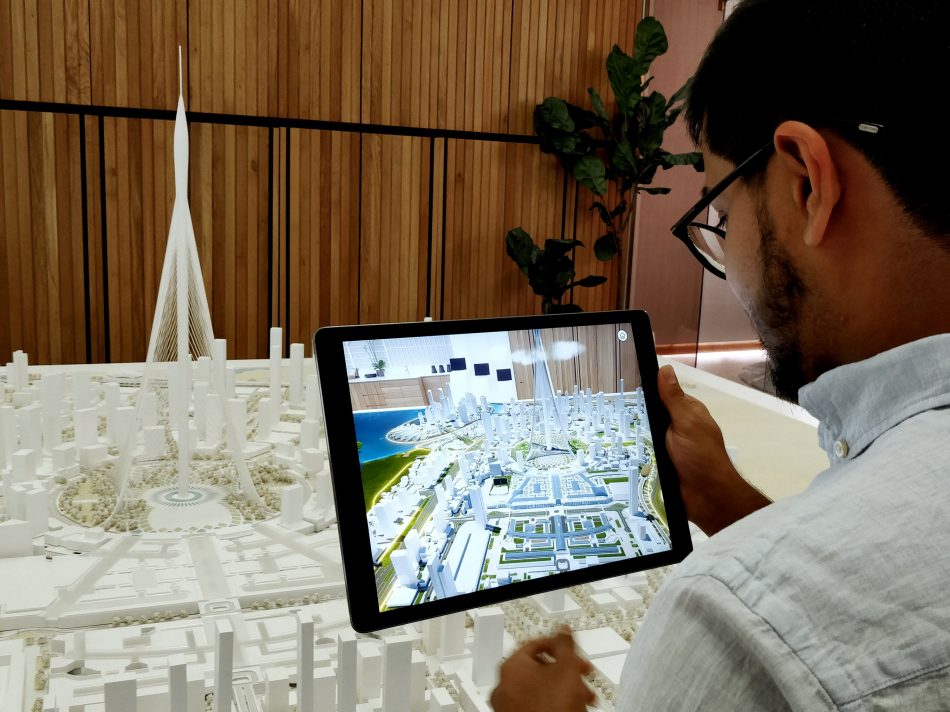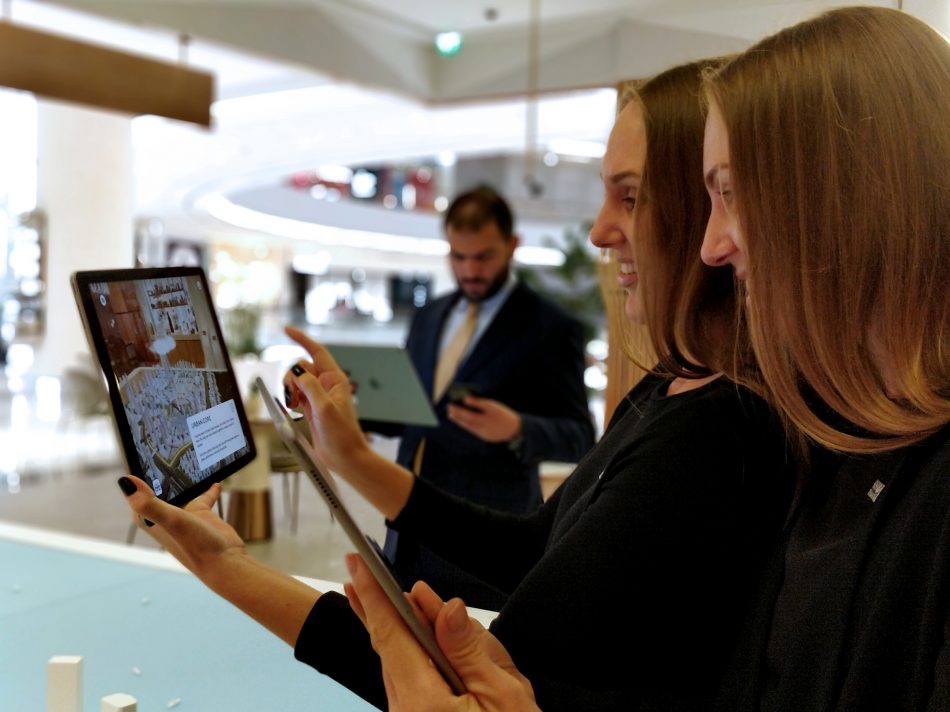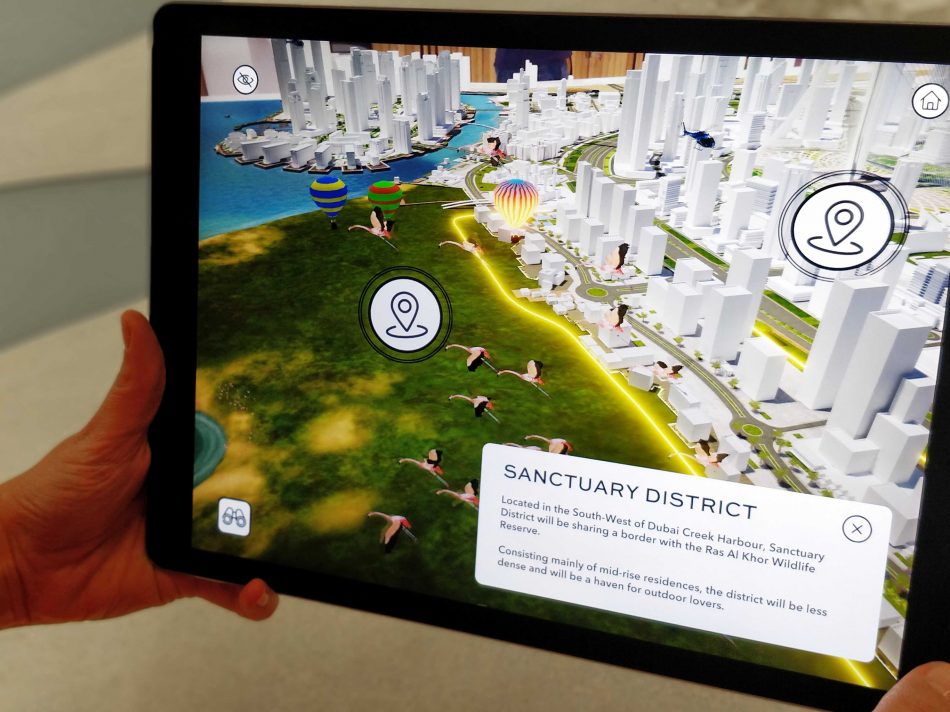 We built the entire app in Unity and worked tirelessly to get the highest quality CGI finish possible using real-time rendering. We also used AR Kit with advanced extensions to track the physical model of the development as closely as possible, enabling the CGI to lay directly on top of it.
This was by far the largest augmented reality project our team has ever taken on, in both scale and level of detail. The experience spanned over 300 buildings in 11 different districts. There was a vast amount of information to communicate about the development site, and it was challenging to incorporate everything into one singular experience that didn't overwhelm.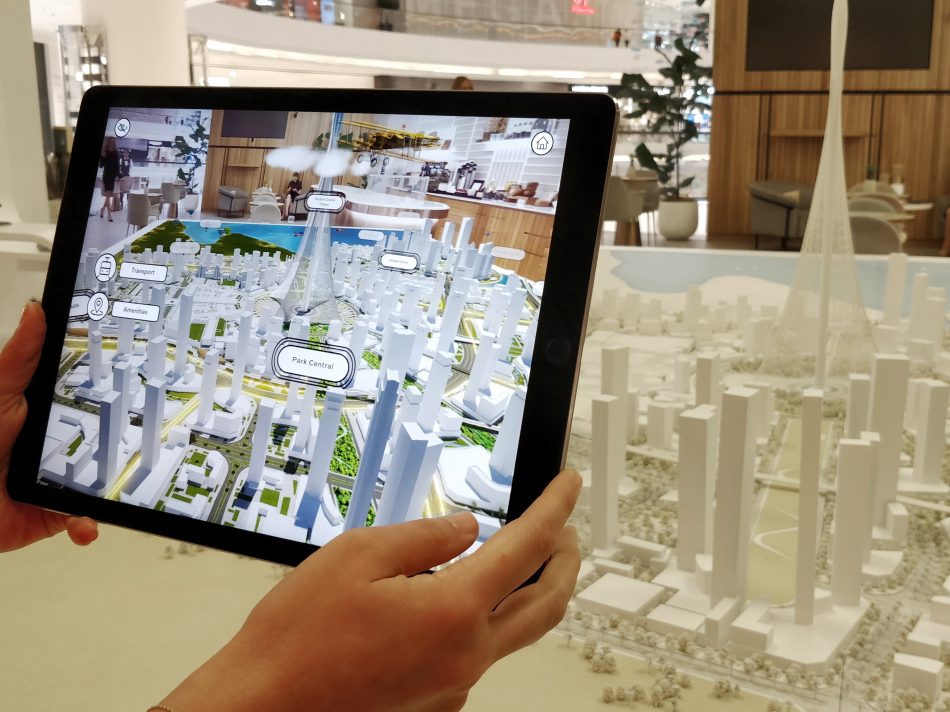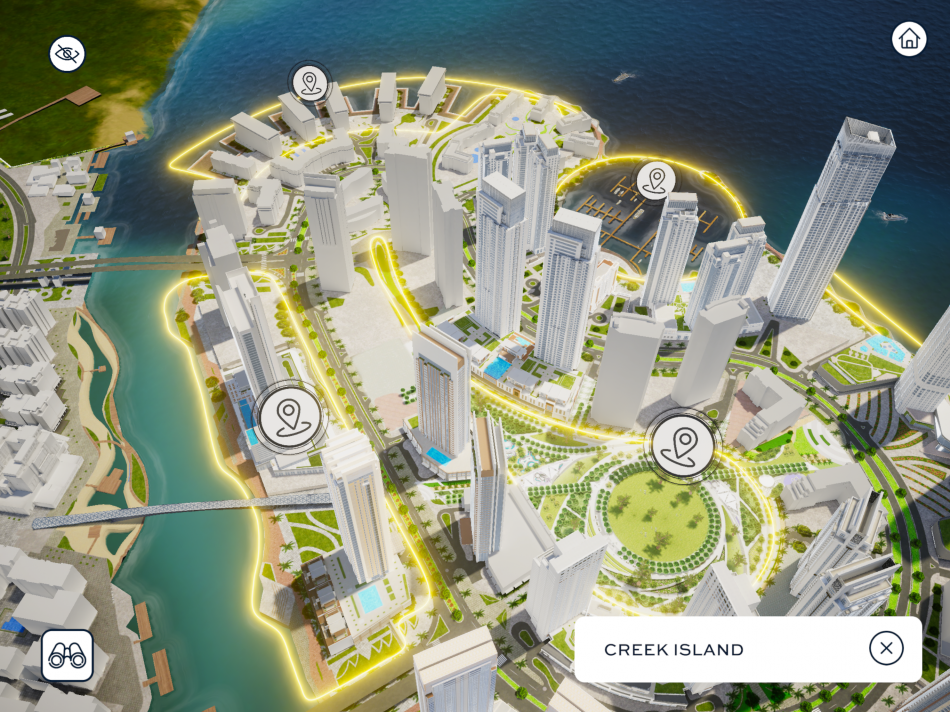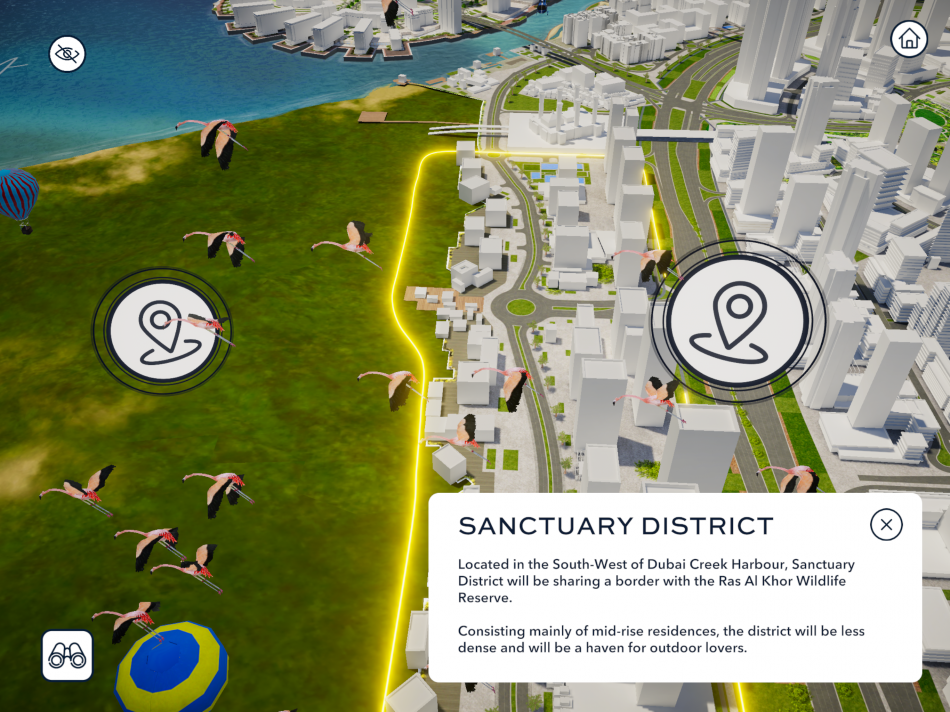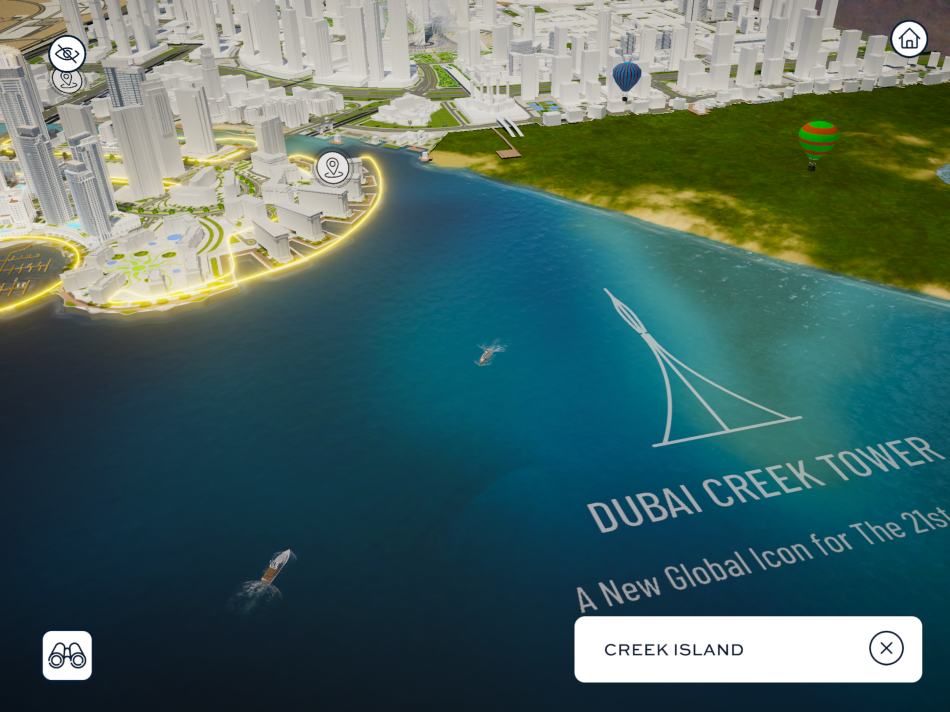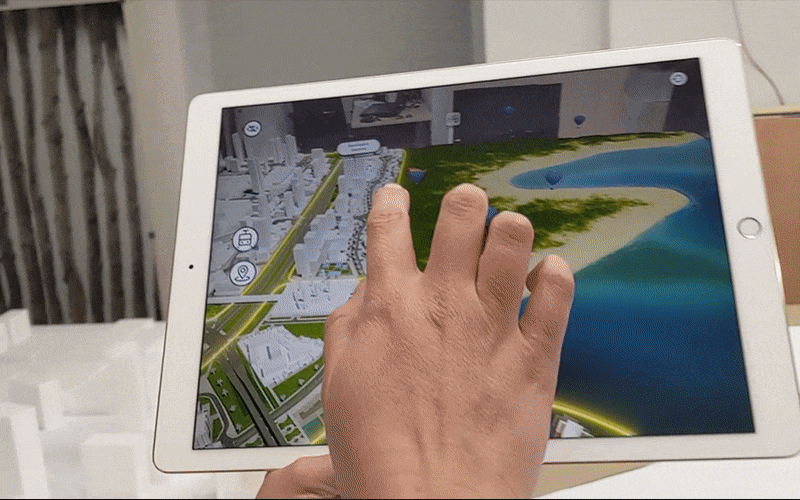 The results
It was a very technologically demanding project, but seeing people's reactions when they discovered a hidden Easter egg or when a flamingo flew past them made all of the long hours worth it. We succeeded in creating an engaging and immersive interactive experience that visually and creatively demonstrated how Emaar is transforming not only the places in which it builds but also people's experiences within them.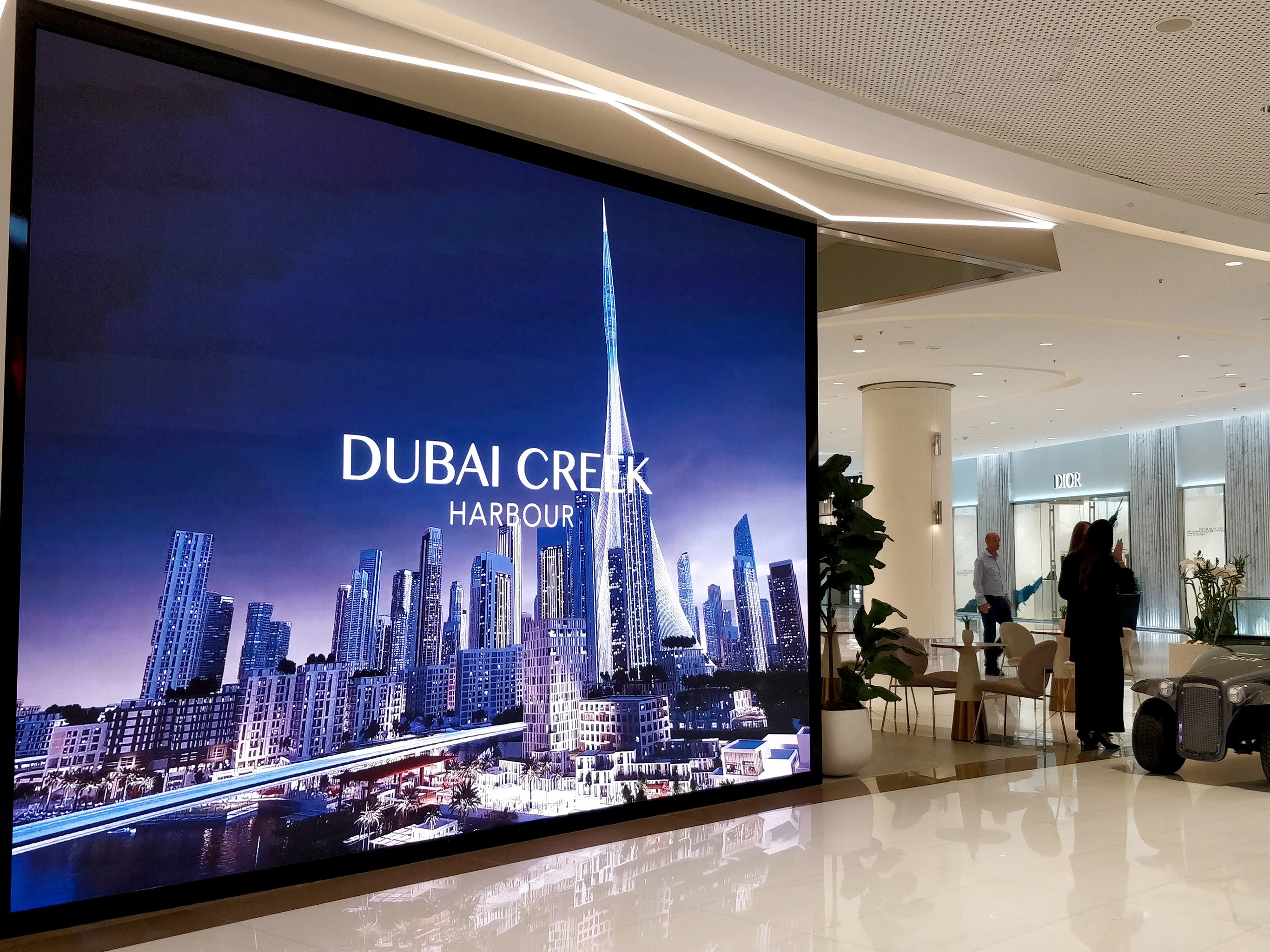 ---
Credits
Division

Creative Director

Brand
Technology

Platform

Kind

Industry

Release Date

2019-08-01