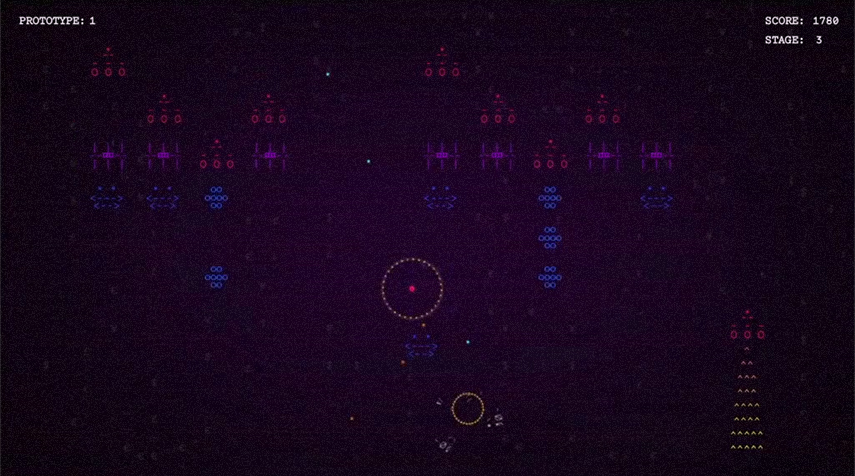 Braintree Payments: ASCII Arcade
The player, ever so curious, discovers a hidden link embedded in the Braintree Payments page's source code. Some mysterious ASCII art draws attention to it and the journey begins.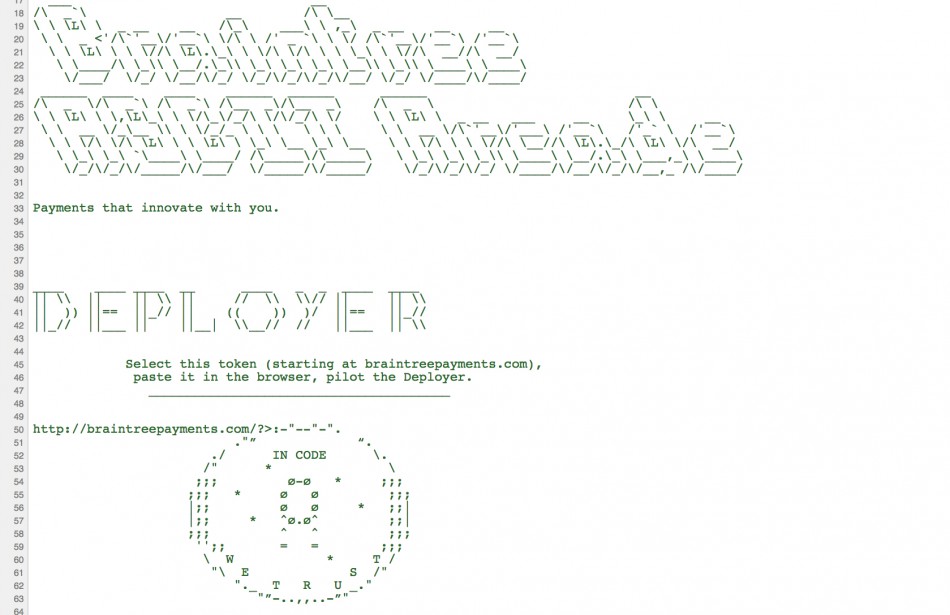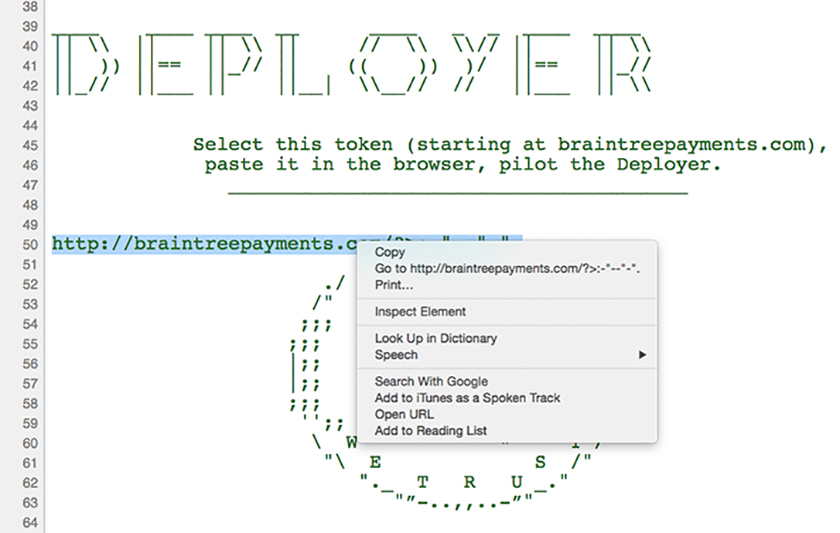 After the online adventurer clicks on the link, the option to play four old school ASCII games appears: Deployer, Algorithmoids, Incubator Invaders & SDK Knockout.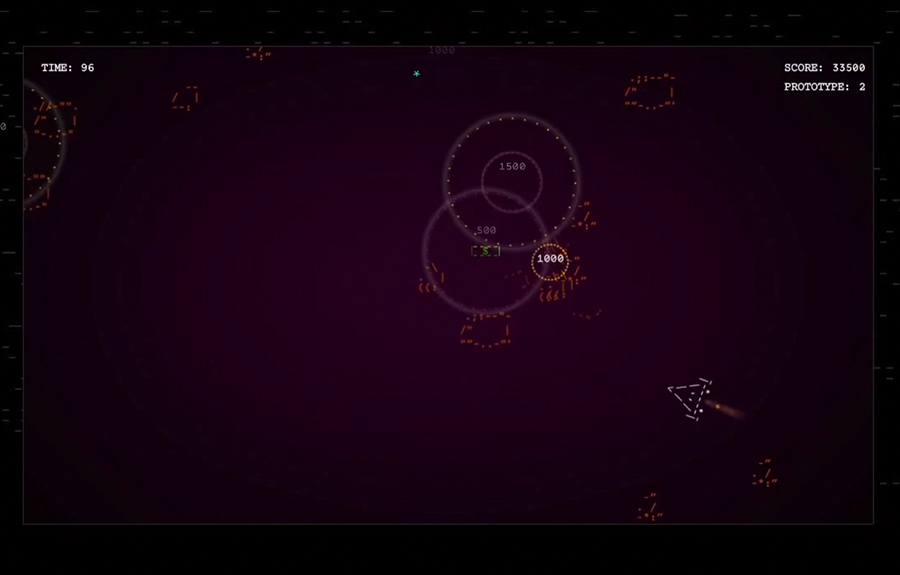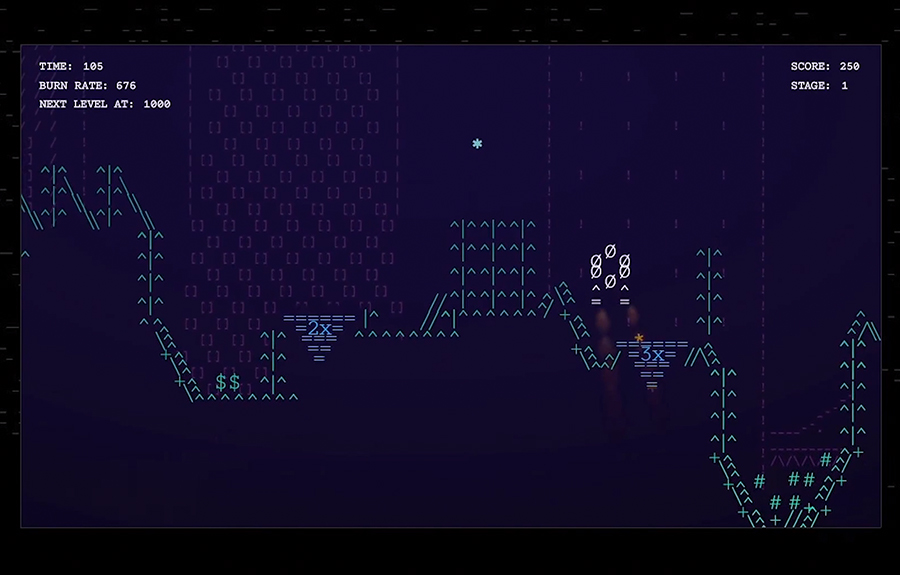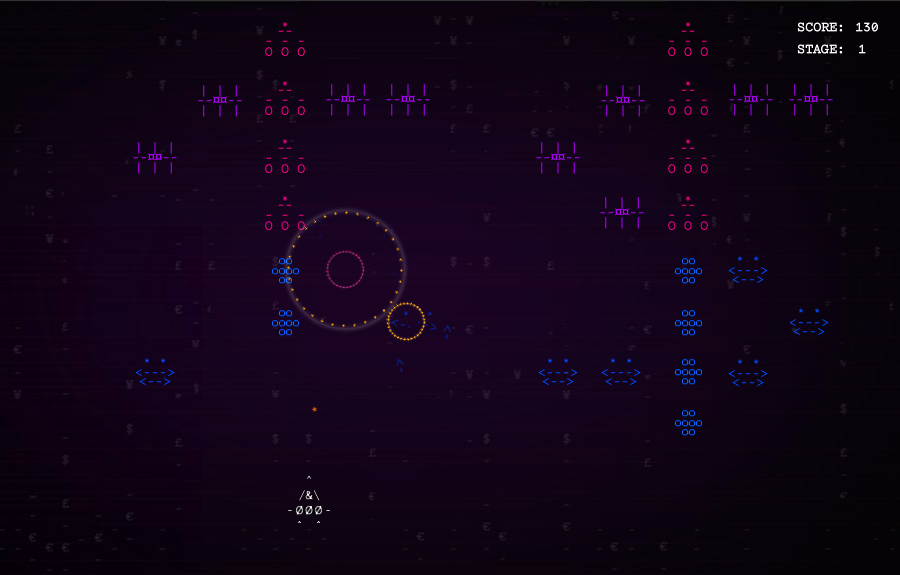 Each of the mini games is inspired by classic arcade games from the 70s and 80s, but with themed Braintree-style names, such as "Starting Up" and "Incubator Invaders."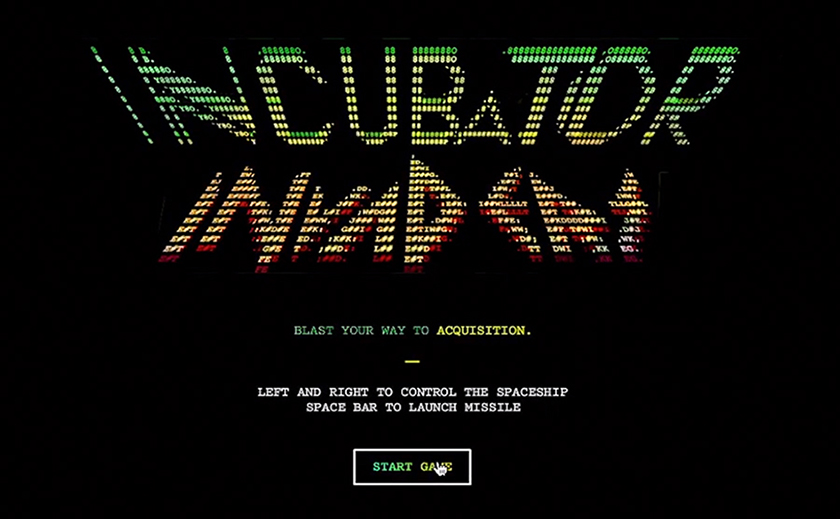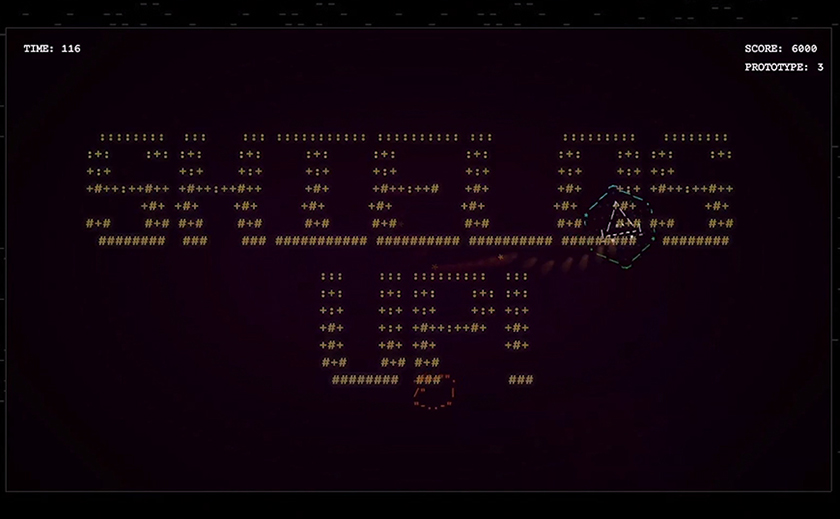 At the end of the experience, users could share their scores via social media. As a result, some users found out about the Braintree Games via Facebook or Twitter, while others found it directly through the source code.


---
Credits
Division

Agency

Brand

Executive Producer

Art Director

Art

Art

UX

Junior Producer

Project Manager

Lead Game Designer

Tech Lead

Developer

Developer

Developer

ASCII Renderer Creator
Technology

Platform

Kind

Industry

Release Date

2014-10-01