The backstory
To hype the launch of BBC's exciting new digital hub for Tomorrow's World, Socialyse wanted to target teens and Millenials with future facing technology in a place they felt at home: social media. Knowing this audience understands social trends and cares a lot about the content they share, we created something just for them: a photo analysis tool.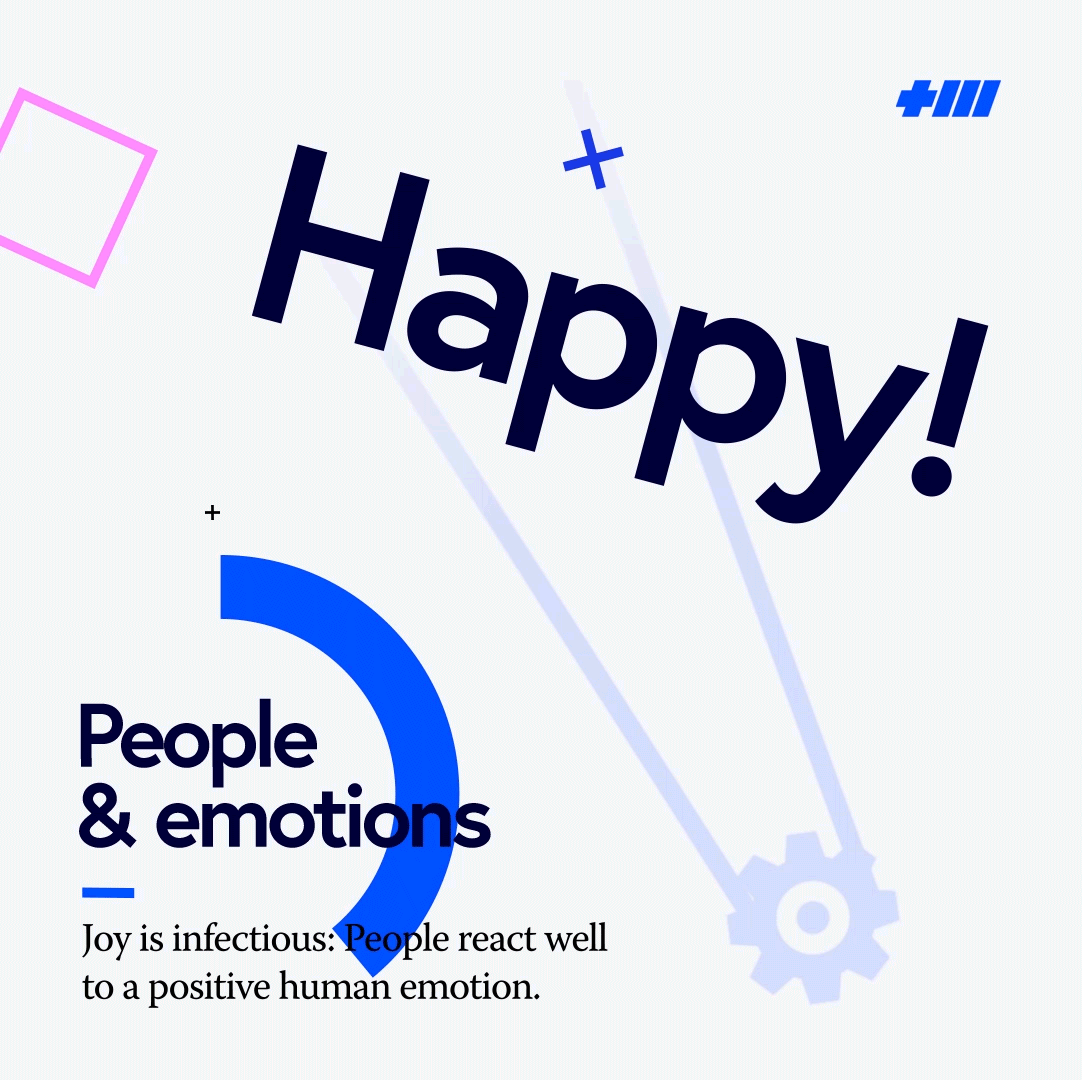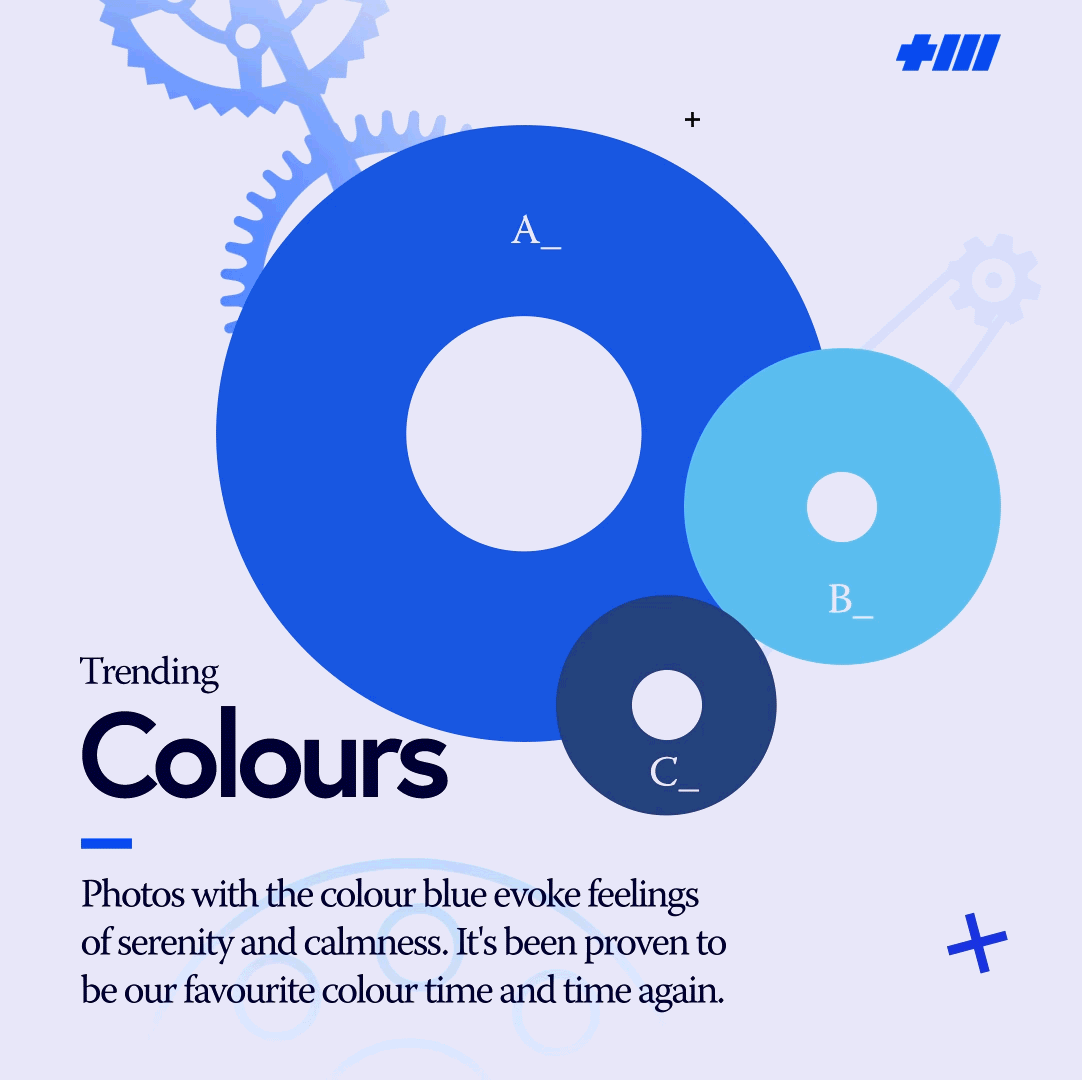 The execution
We trained an AI neural network to look at an image submitted by the user, analyse its features and predict its photo analysis score—all through a Facebook Chatbot interface. What's more is we gave them a fun, shareable video that showed off the results.
The first stage of the system involved using Google's Cloud vision and Microsoft's Computer Vision AI to identify key components of an image. These were name of the objects appearing in the image, colours, people, faces, emotions, as well as landmarks.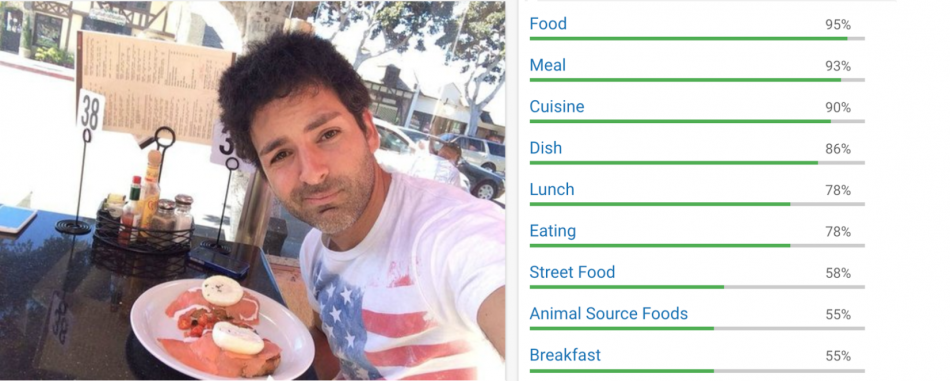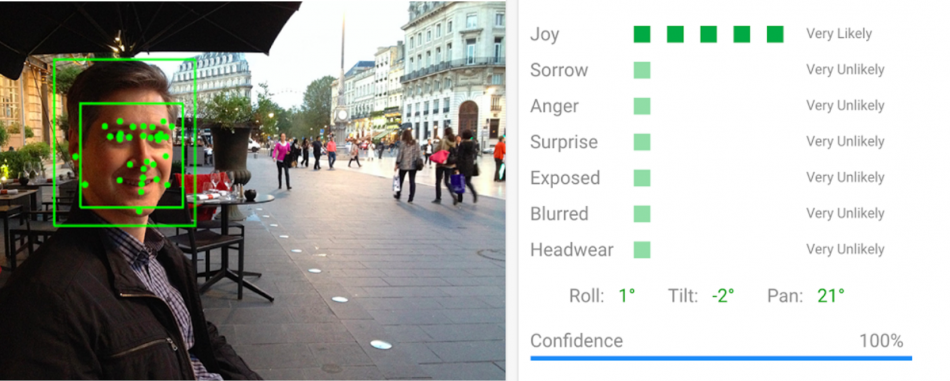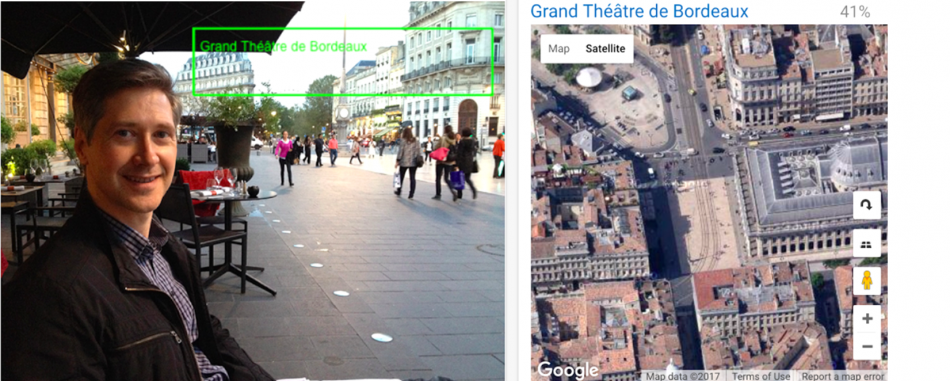 Next, we developed and trained a custom Deep Neural Network using Google's TensorFlow to turn this information into a photo analysis score. The system evaluated the social popularity of numerous images to learn what content is successful on social media.
Even though the problem appears to be very subjective, we managed to build an AI that is interestingly accurate. We tested it on images that we already knew the number of likes they achieved in order to compare actual data against the AIs prediction. The correlation between the actual data and the AI exceeded our expectations: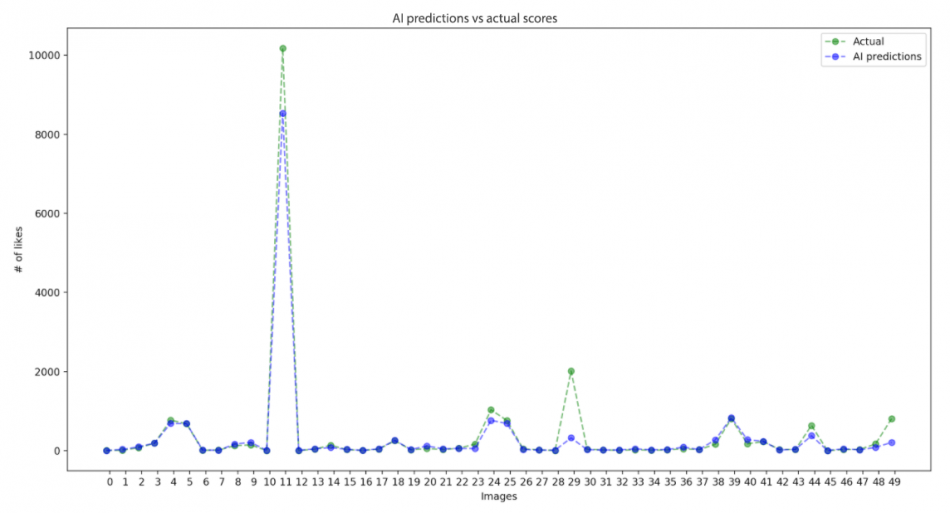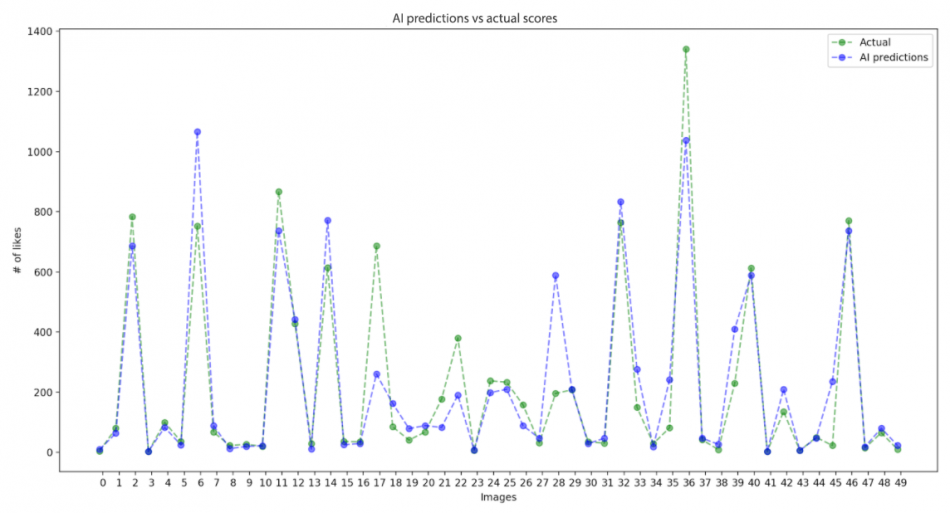 To develop the technology further, we adapted the final AI algorithm to create a photo analysis score that weighed the features found in your image, against your social following. The results were then fed into a custom-build video rendering pipeline that used Adobe After Effects templates and the automatically added the AI insights to create an exciting, ultra-sharable visual piece.
The entire user experience was available through a Facebook Messenger Chatbot interface that guided participants with a series of questions and instructions. The bot was also powered by Google's Natural Language Processing AI – Dialogflow, to handle free-form text input from the users.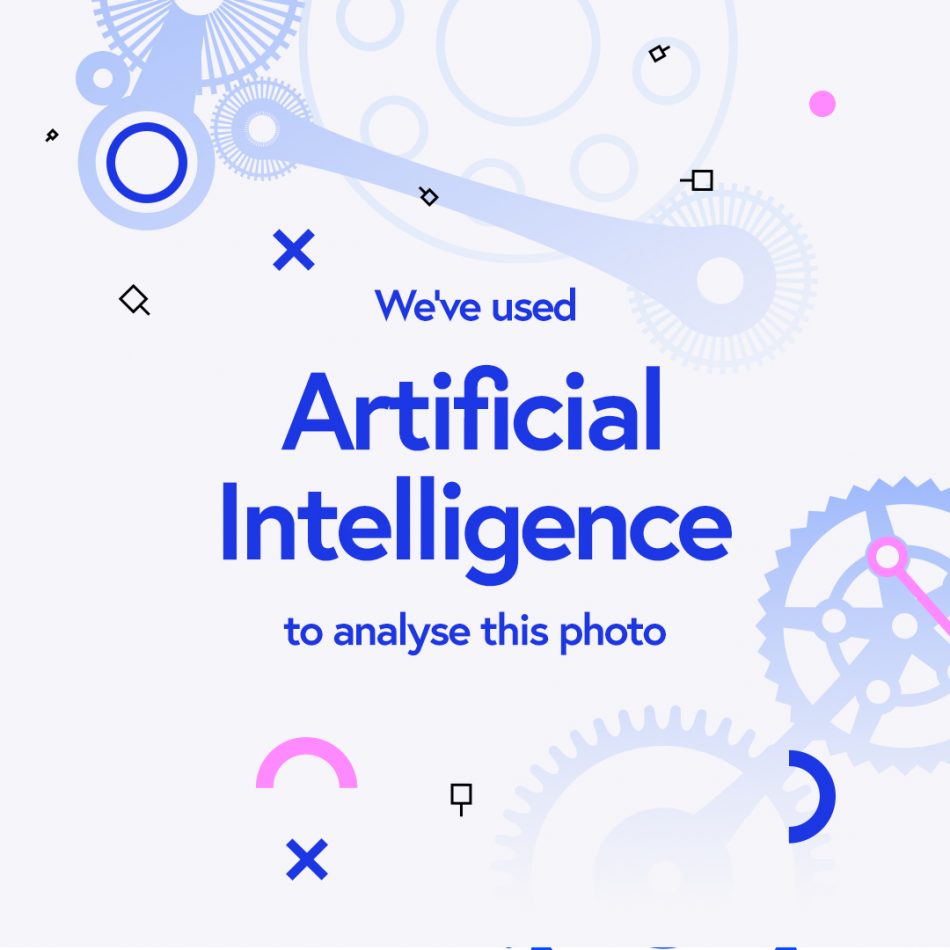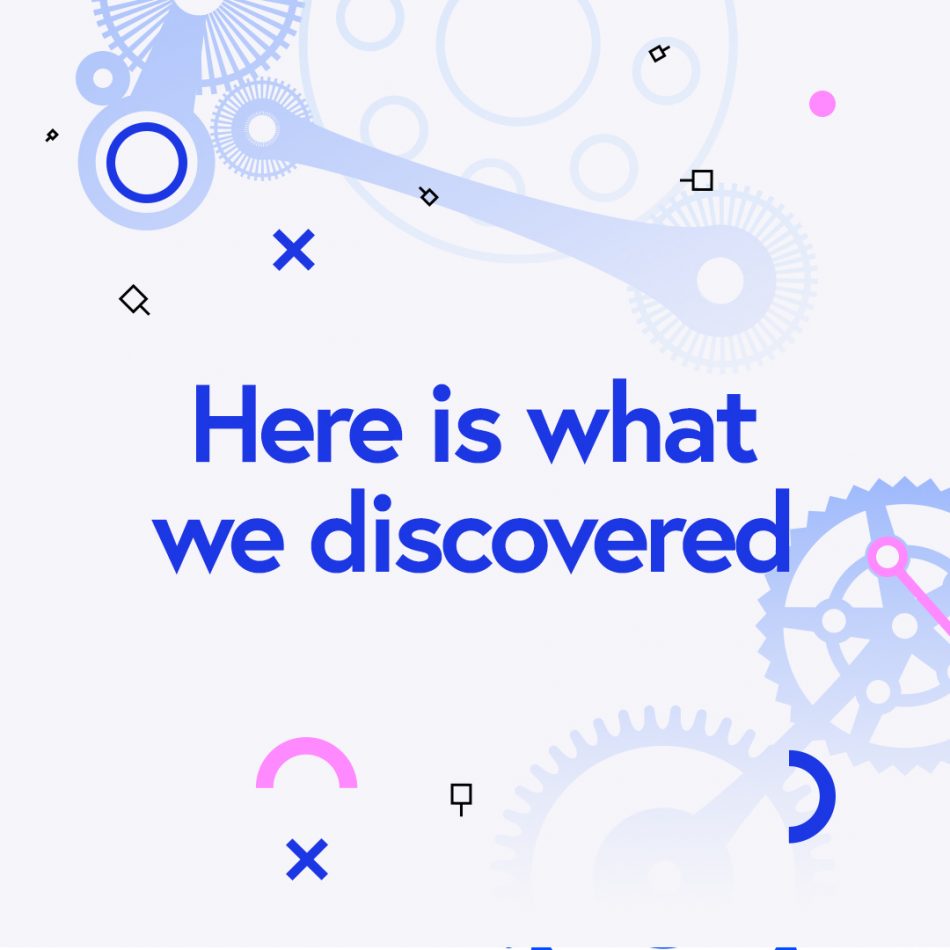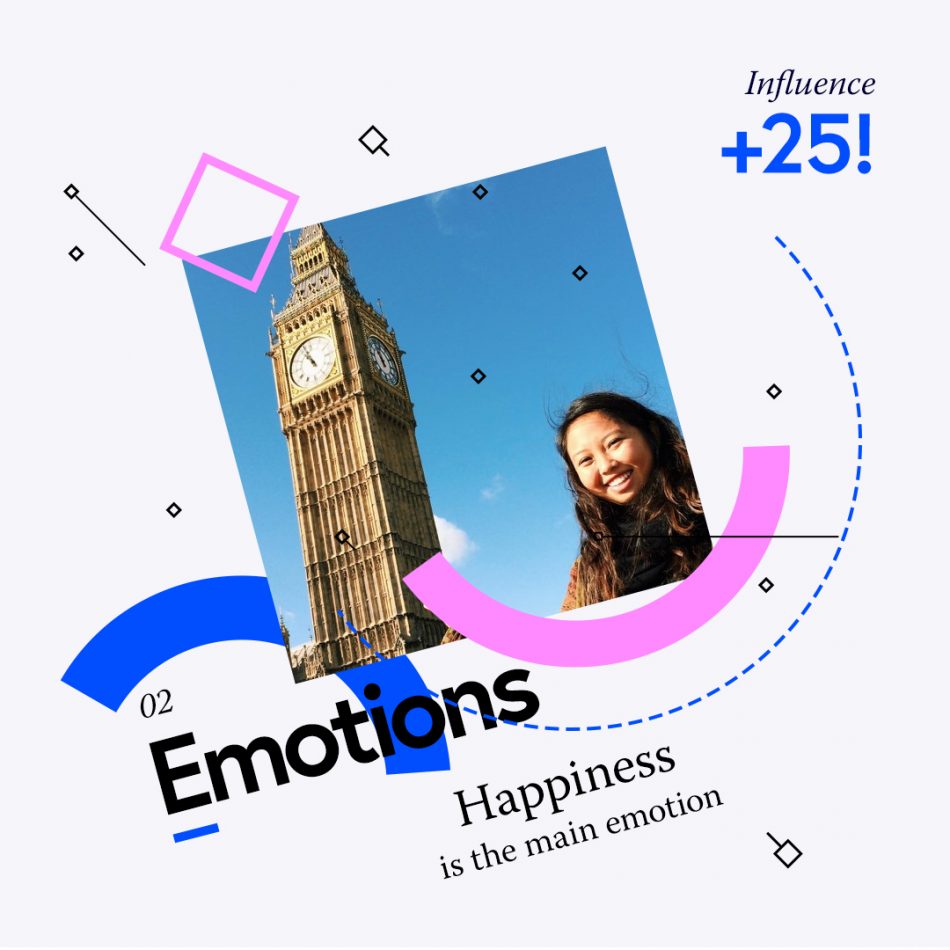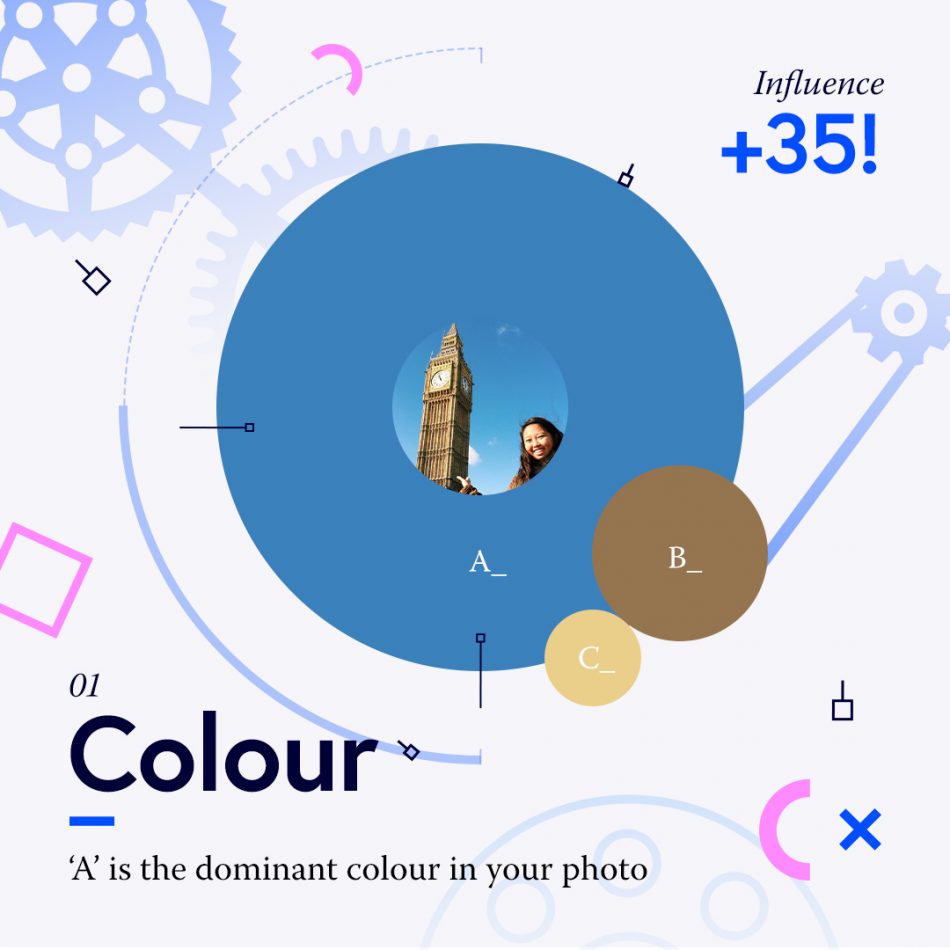 The photo analysis tool brings millenials that key insight on how make trending content with their own social posts and unpacks a little of the mystery behind how AI works.

---
Credits
Division

Creative Director

Agency

Brand

Conception Creative Director
Technology

Kind

Industry

Release Date

2017-12-05