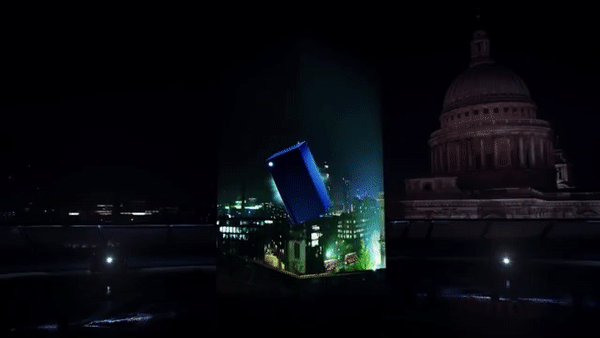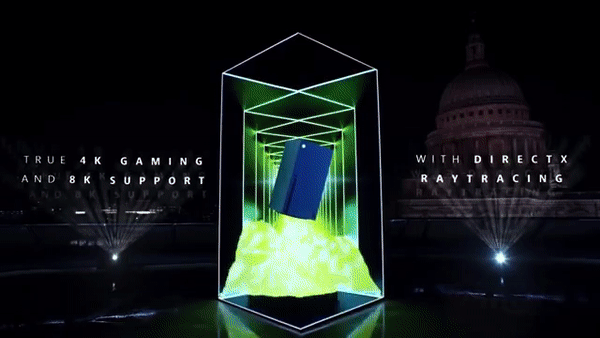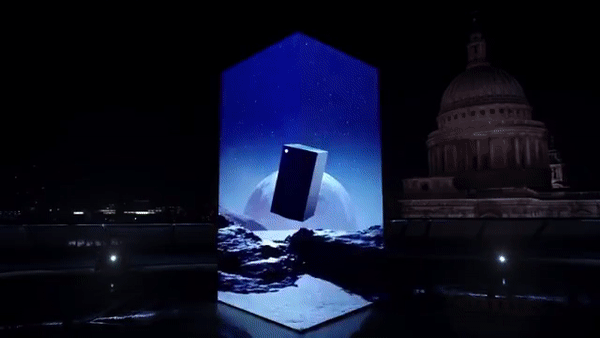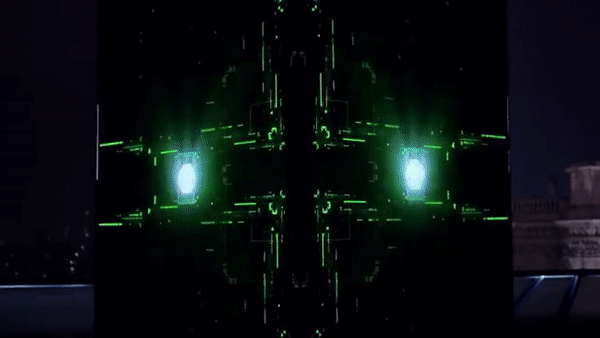 The background
The new Xbox Series X is the world's most powerful console, and Microsoft wanted to announce it to the world with an event that matched its incredible capabilities. So we hosted an epic virtual event that let fans be part of the launch and experience its power.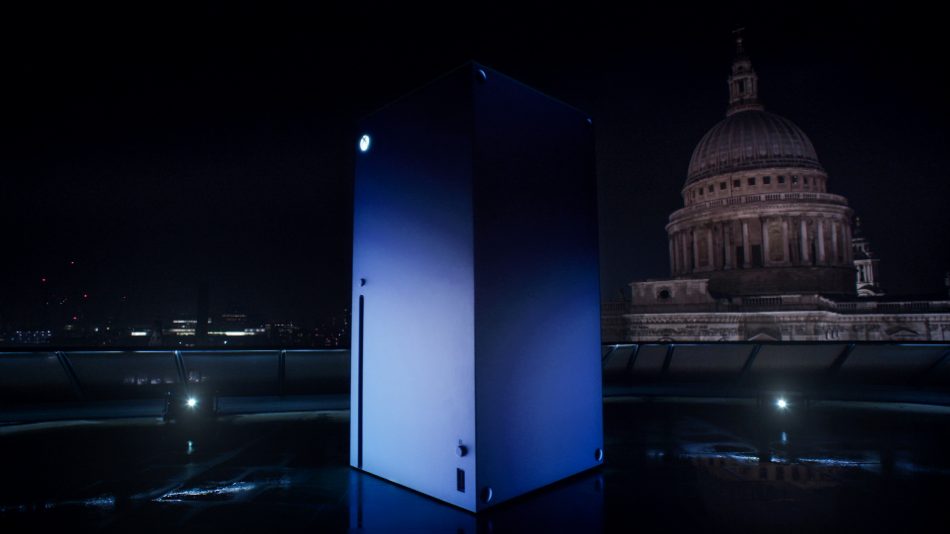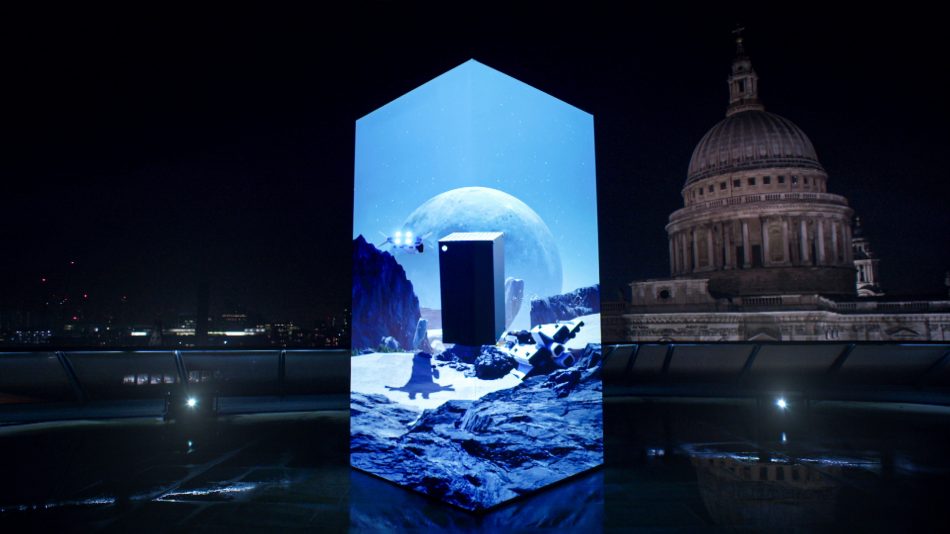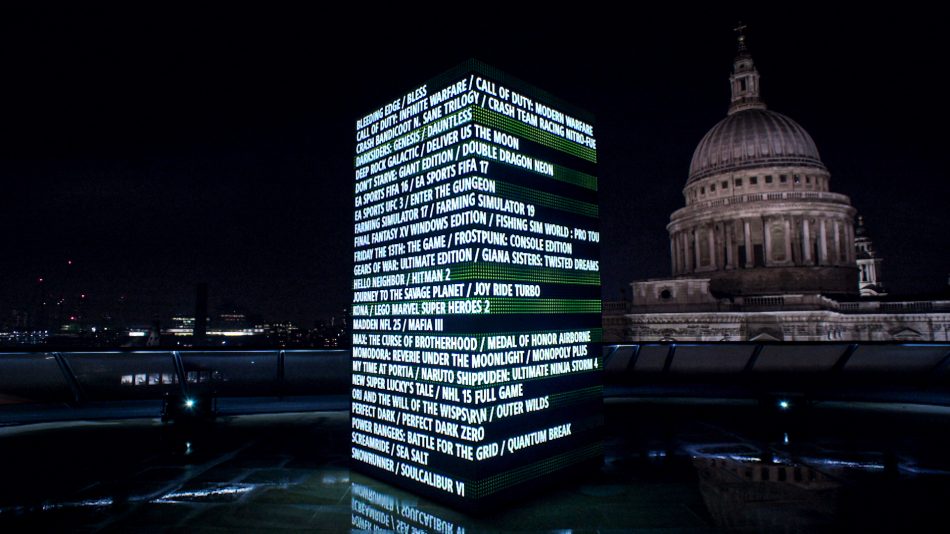 The execution
Our team designed, produced, and executed a virtual launch for the Xbox Series X. We built a 3.6-meter-high monolithic structure, inspired by the console itself, on a rooftop in central London. The structure was front and center during a six-hour broadcast counting down to the console's launch on the YouTube show XBOX ON.
During the livestream, the monolith came to life with incredible 3D animation, optical illusions, real-time holograms, and an immersive 3D soundtrack. Our team also pulled off a real-time visual effects technique that's never been done before: We created pre-rendered, projection-mapped animation, and optically corrected it to accommodate multiple camera angles. Then, we projected the content into the air to create volumetric light beams and virtually mapped it in real-time with the same content overlaid.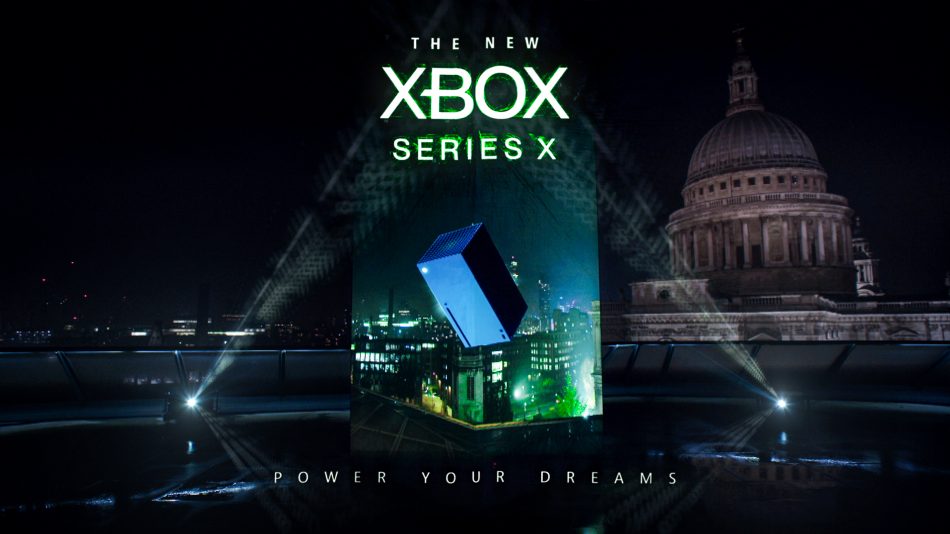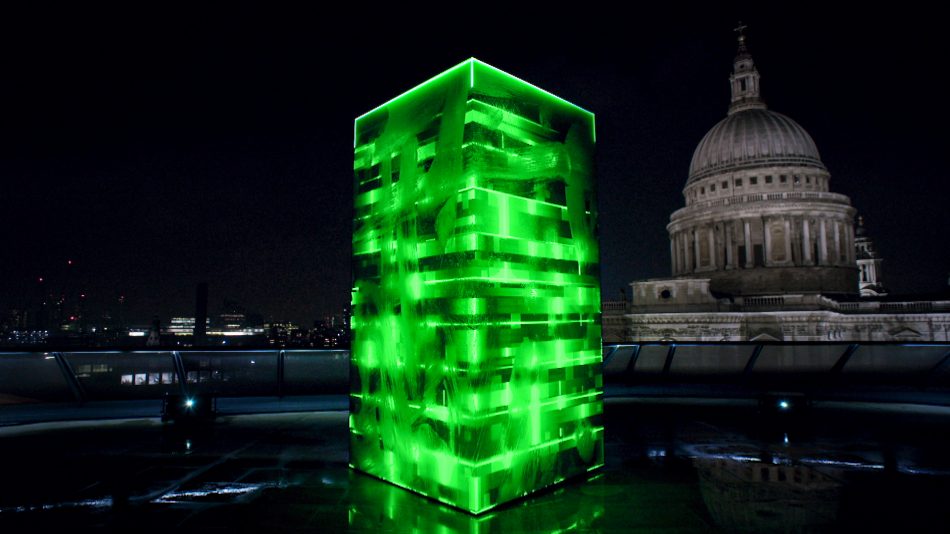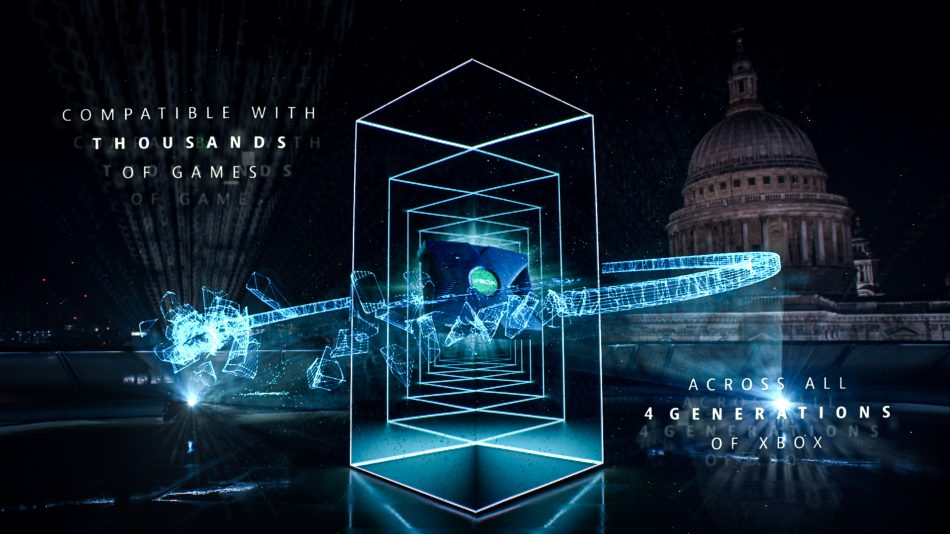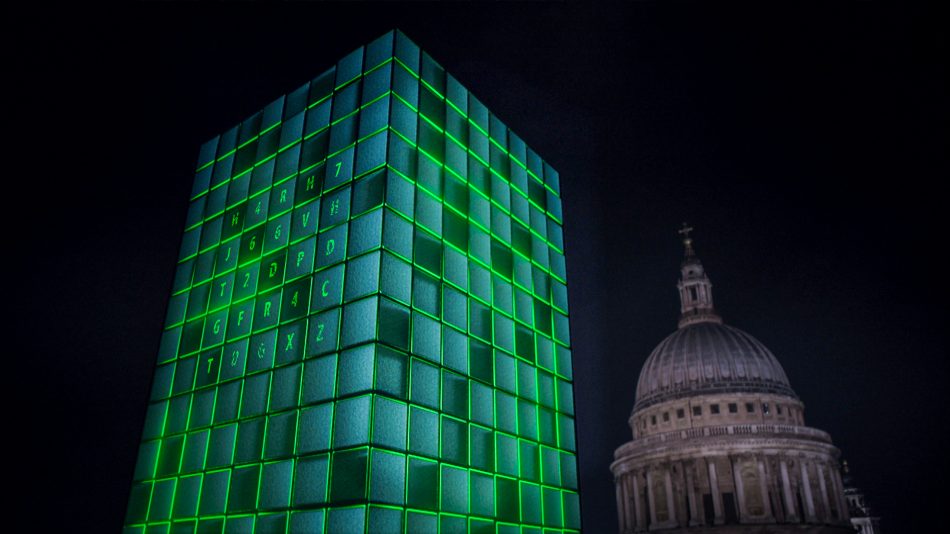 The structure also served as a platform for social interaction. People could influence the monolith in real-time on Twitch, adding comments, answering questions, reacting with emoji, and more for a chance to win a Series X and see their name on the holographic display.
We felt extra pressure to deliver excellent work and carefully considered each detail because we knew discerning Xbox fans would scrutinize every single frame of the experience. But our team worked tirelessly to pull off an audio/visual show like no other for an audience of millions—and in six weeks from start to finish. We also won them over with plenty of Xbox Easter eggs, nostalgia, and hidden 5×5 codes they could redeem for exclusive game content in the Xbox store.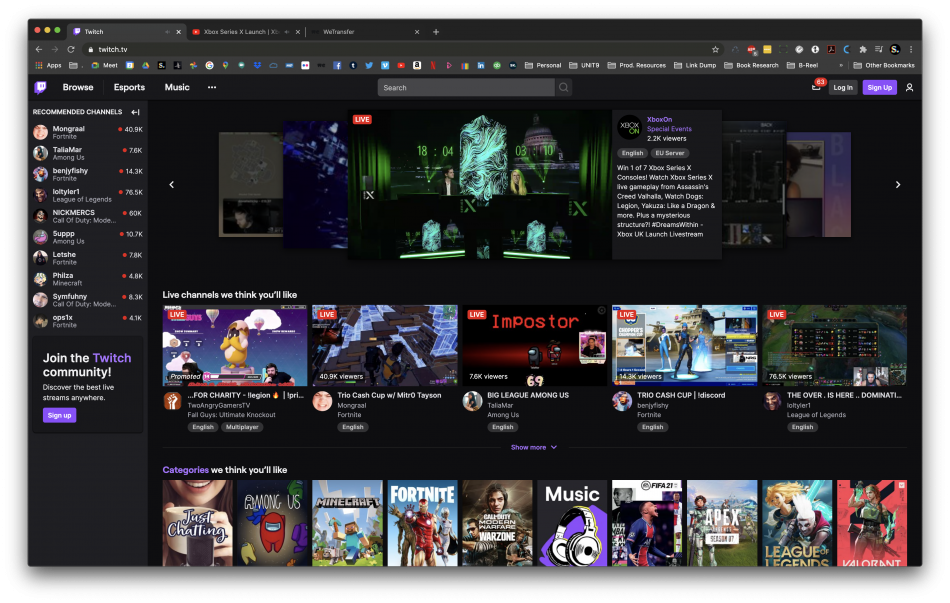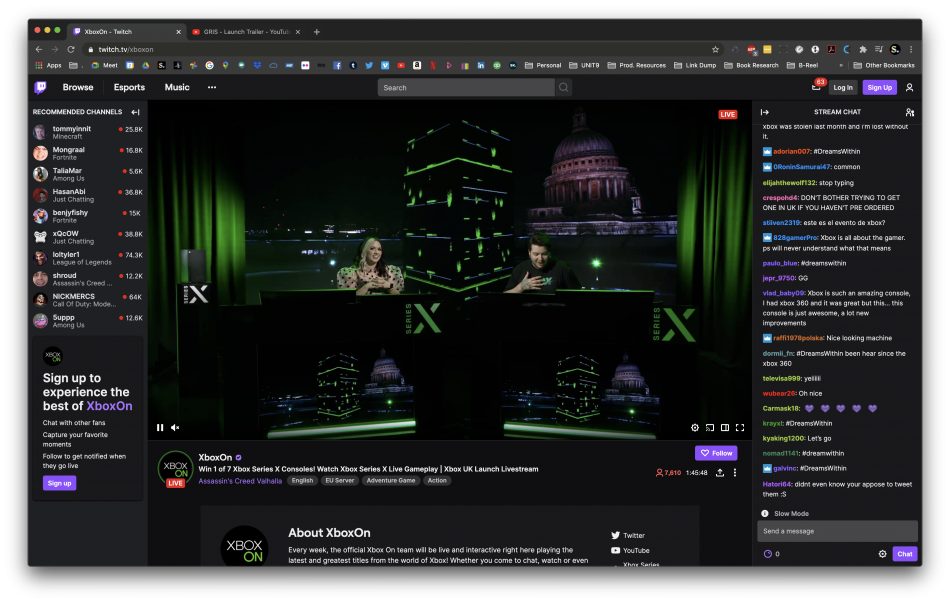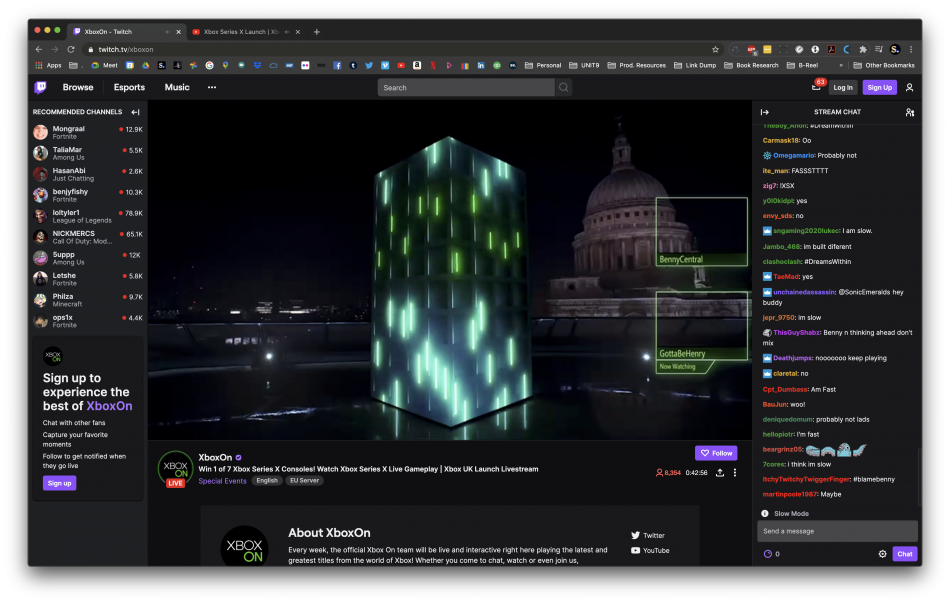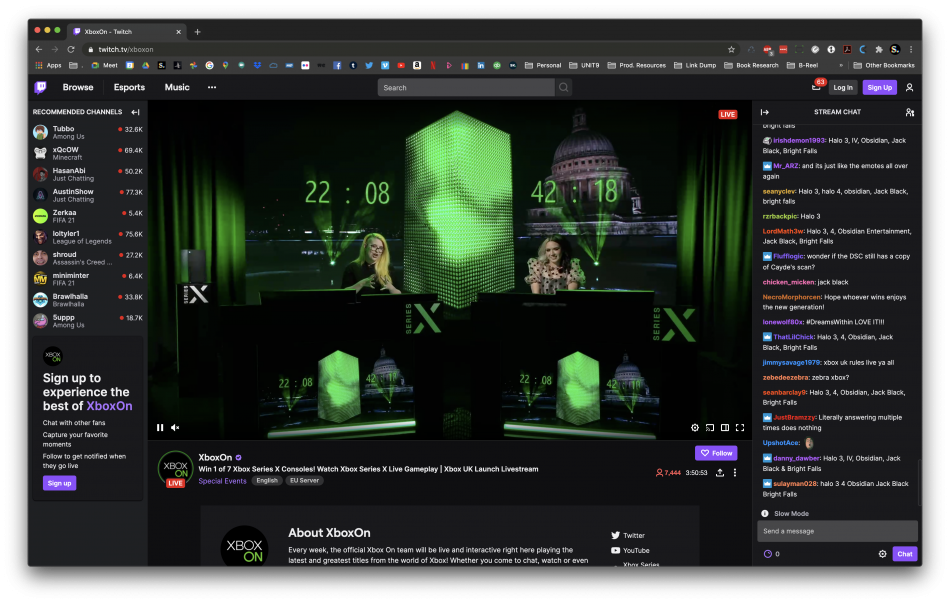 The results
The Xbox Series X launch was the hottest virtual gaming event of the year. It was the perfect way to unveil the new console and reward the loyal gaming community with entertainment, nostalgia, and fun.
Our launch video has over 7.3 million views and counting on Twitter alone and thousands of replies. "Congrats to the visual artists that made this. Absolutely incredible," is just one of the many similar comments the video received on YouTube.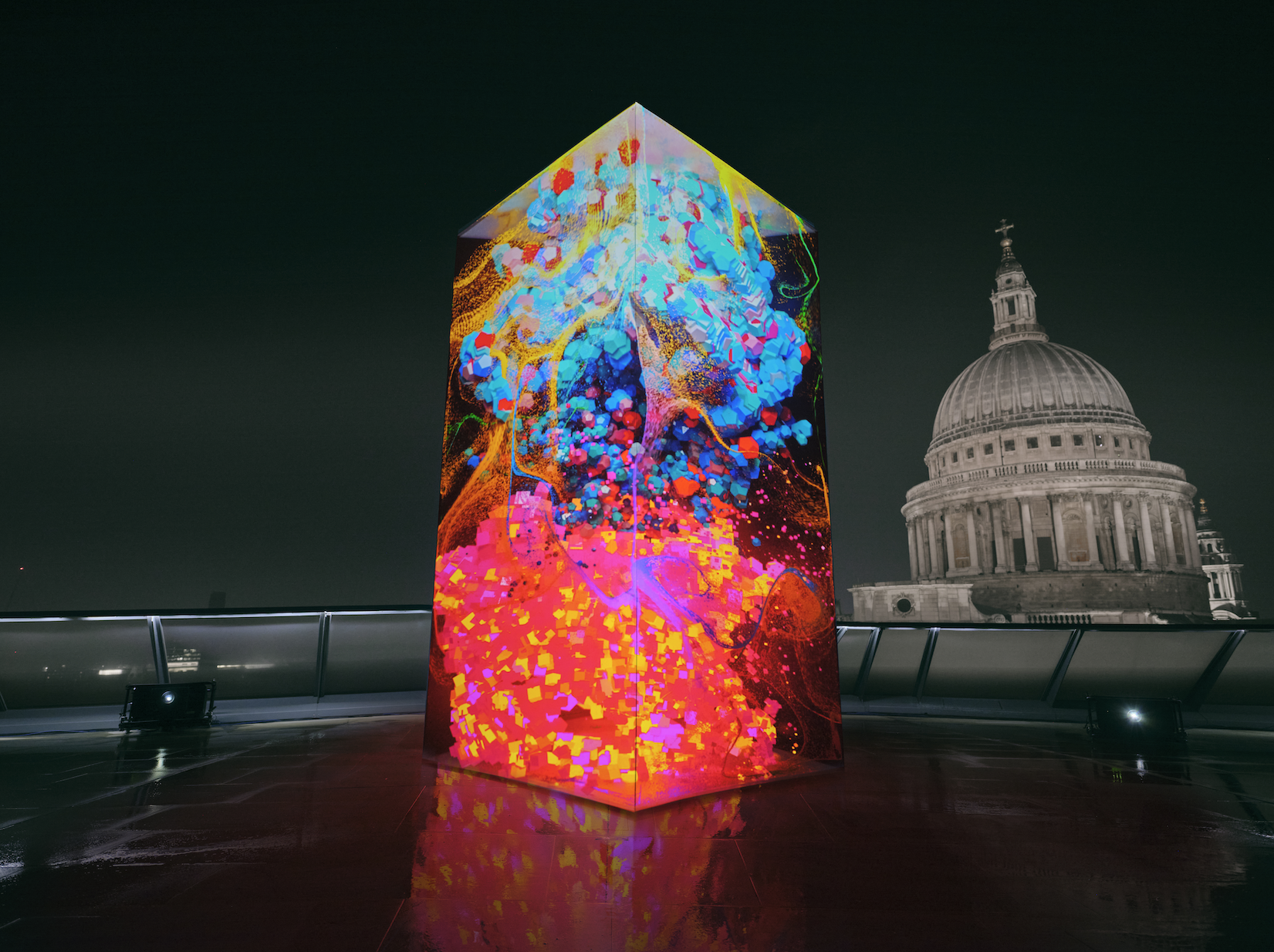 ---
Credits
Division

Director

Agency

Brand

Public Relations & Communications
Technology

Platform

Kind

Industry

Release Date

2020-11-19