The background
Toyota wanted to celebrate being the official automotive partner of the 2021 Concacaf Gold Cup in a big way. So we created a mobile game that encourages fans to get loud and proud for their favourite team by using the sound of their voice.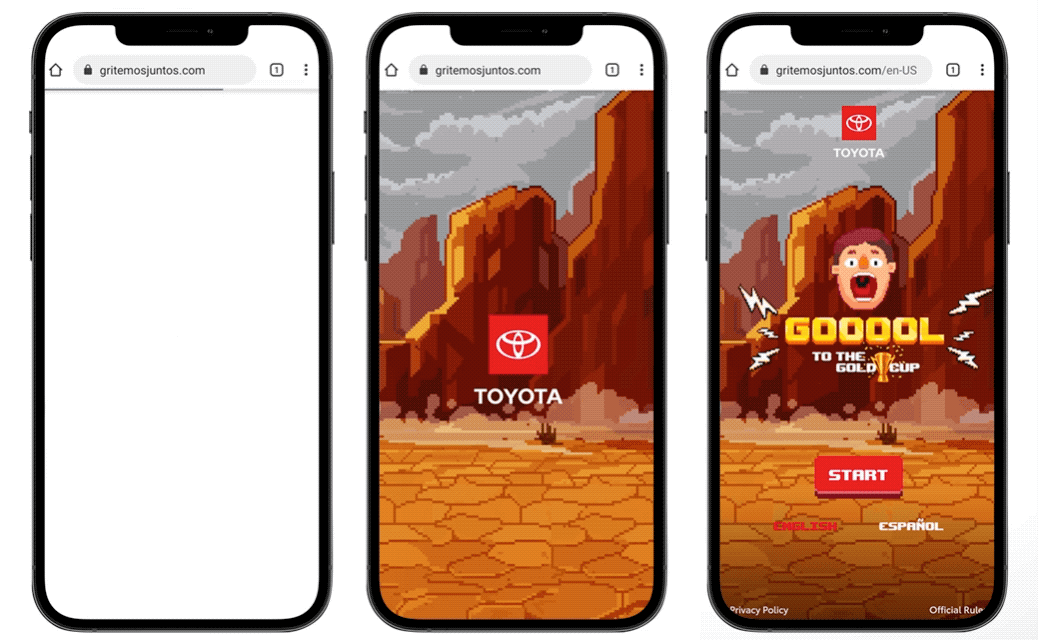 The exectuion
Goal to the Gold Cup is a playful 8-bit pixel-style mobile browser game that's powered by screaming. Players start by choosing their favourite Toyota truck – the new Tundra or Tacoma – and which Gold Cup soccer team they want to support. After the countdown, they're instructed to give their longest, loudest "Goooal!" scream into their mobile device to drive their vehicle forwards.
After a player allows the game to access their microphone, a spectrograph analyzes the volume of their shout, then cleverly determines what speed the truck should move based on the sound level. The louder and longer they shout, the further their vehicle goes. The speed and movement of the Tundra and Tacoma are based on the real-life specs of the trucks, and special effects emphasize speed in a variety of terrains.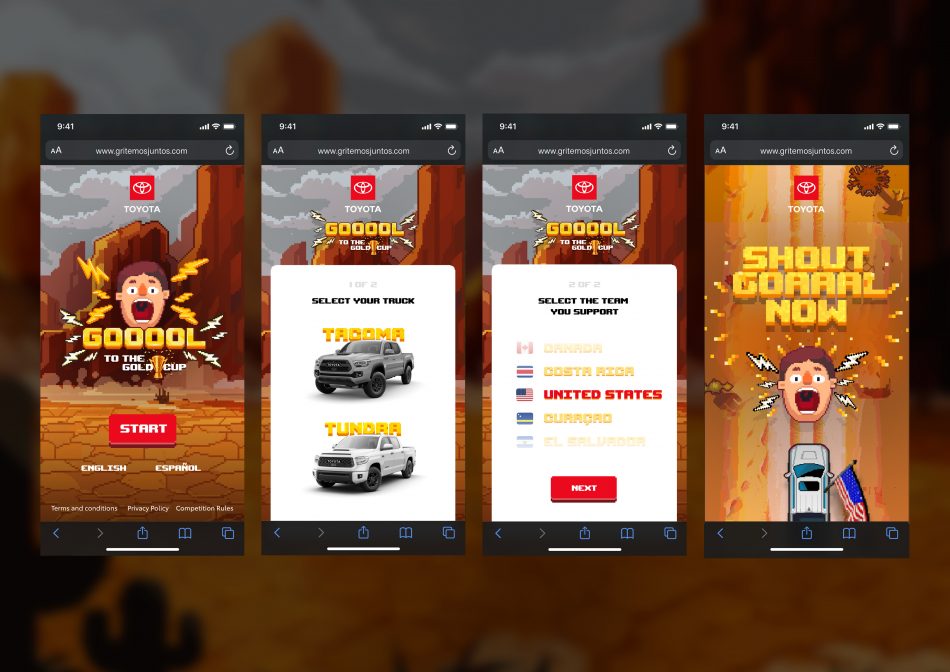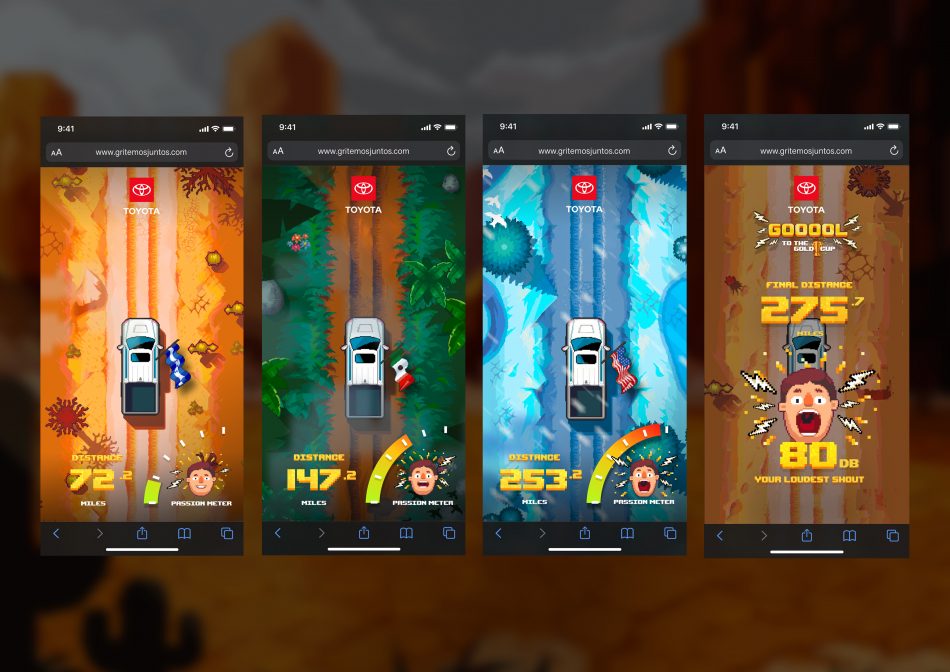 We generated tile sets and created a map generator capable of randomly placing map elements like road, trees, sun rays, and birds. The generator considers the current terrain and can avoid collision between elements that shouldn't overlap. It also knows when to switch from one environment to another, making use of a special transition tile prepared by the design team when needed, and loops the environments infinitely, always creating a new, randomised map for the experience on the fly.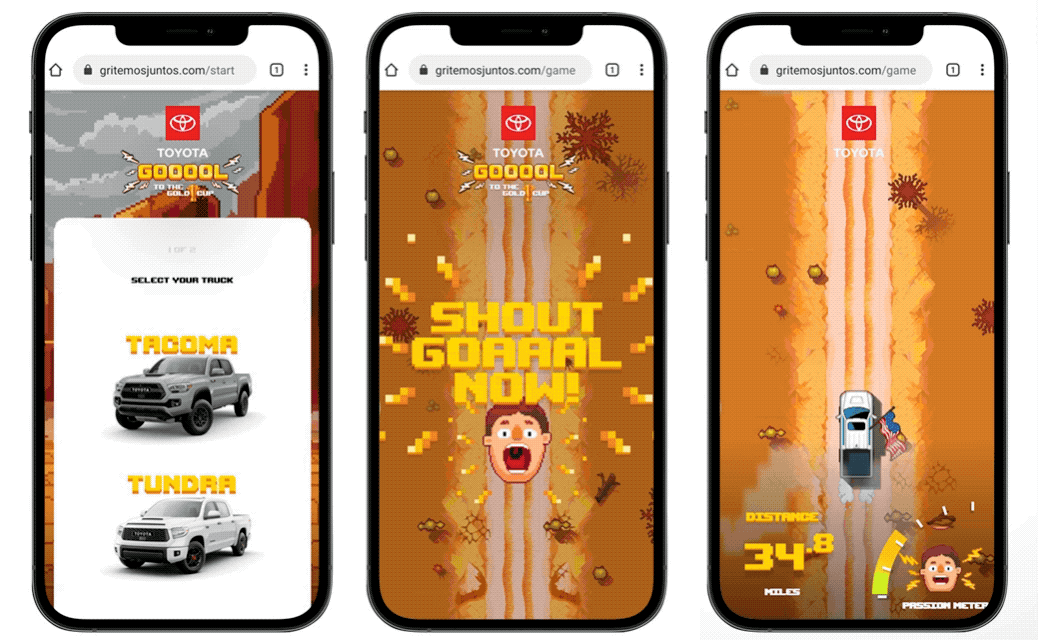 The results
It's not every day you get to scream at work! Testing and QA was quite loud, and
everyone worked overtime to get the project over the finish line. We had a blast working on this game, and the clients were thrilled with the final product.
When Goal to the Gold Cup was released, fans and non-fans alike played and shared it. It was extra special to create something that celebrates the return of live events and engages fans anywhere in the world.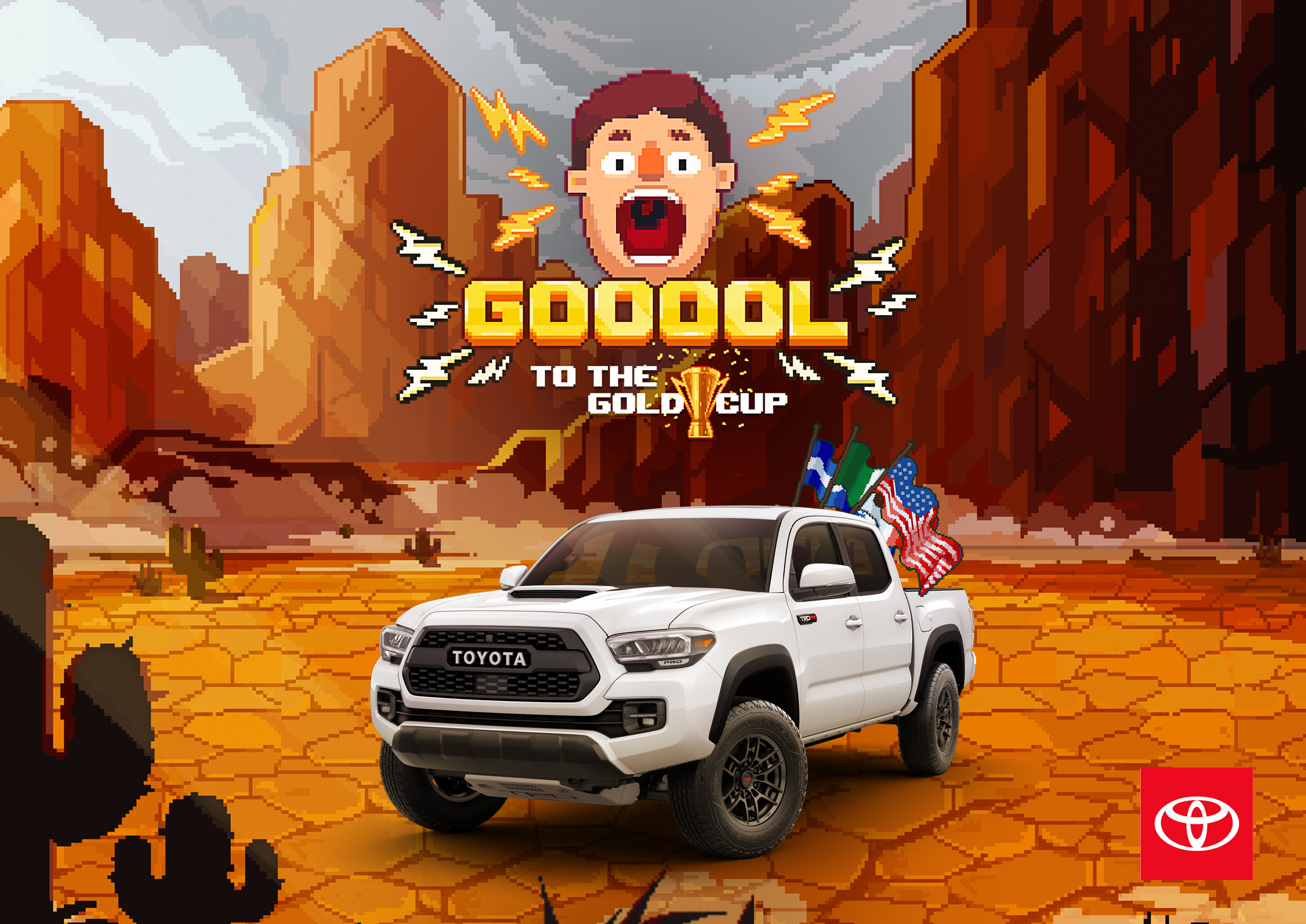 ---
Credits
Division

Creative Director

Agency

Brand
Platform

Kind

Industry

Release Date

2021-08-02