The background
Southampton FC and Sportsbet.io teamed up to give Saints fans the chance to win an exciting digital prize: a Bitcoin worth up to £40k. They wanted to get Saints fans to participate in the competition in an innovative way, so together with Southampton's creative agency Formidable, we created a QR code hunt and a mini-game to encourage people to play along.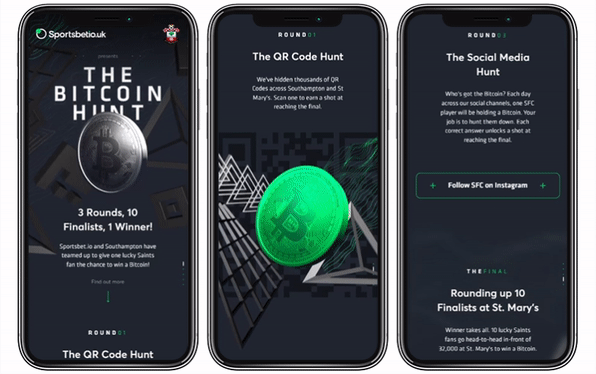 The execution
The Bitcoin Hunt is a four-phase competition that combines the digital world with the physical one in new and exciting ways. In round one, thousands of QR codes were hidden around Southampton and St Mary's for fans to find, scan and watch exclusive content from the Saints players. For round two we have released a mobile game designed around classic SFC kits. Round three is a social media hunt to find where the SFC player is hiding the bitcoin and in the finale, 10 lucky Saints fans who completed an earlier round will get the chance to go head-to-head in front of 32,000 fans at St Mary's for their chance to win the coveted Bitcoin.
Our team used Lottie for the vector animations. To create the 3D animations, loopable videos supporting transparency were exported then layered to recreate the compositions for iOS and Android. WebGL (specifically Pixi.js) and HTML animations were also integrated to create more depth and excitement in the game visuals.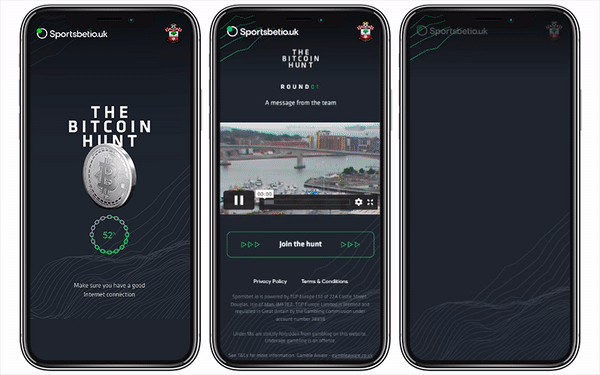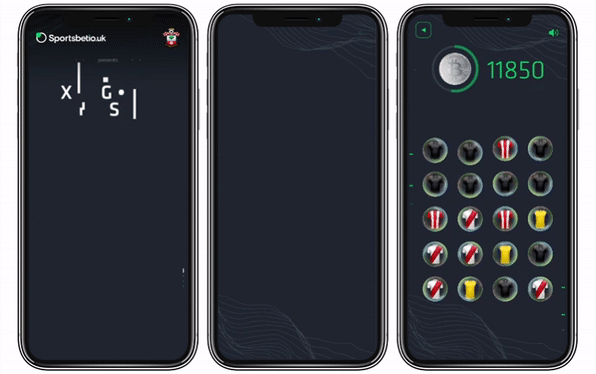 The results
The timeline was tight, but the project was a labour of love from start to finish. Our biggest challenge was figuring out how to best serve the animated visuals created by our 3D and motion designers on mobile, where keeping file size low is vital. We marched on and worked quickly to bring it to the fans.
This was our third time working with Southampton FC, and each project builds on the excitement and innovation of the club. The Bitcoin Hunt was the perfect way to reward Saints' dedicated superfans and give them exactly what they want: access to their beloved team and beloved players. Plus, the Bitcoin prize added an extra layer of buzz. Go Saints!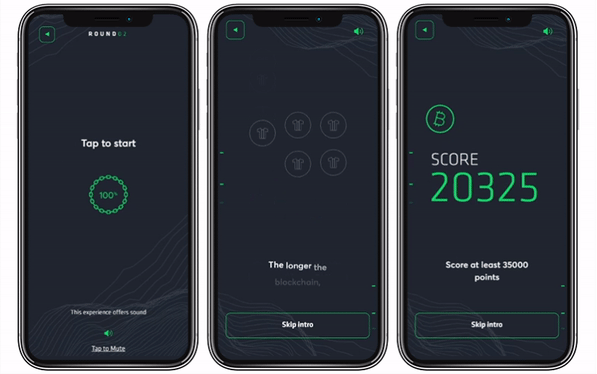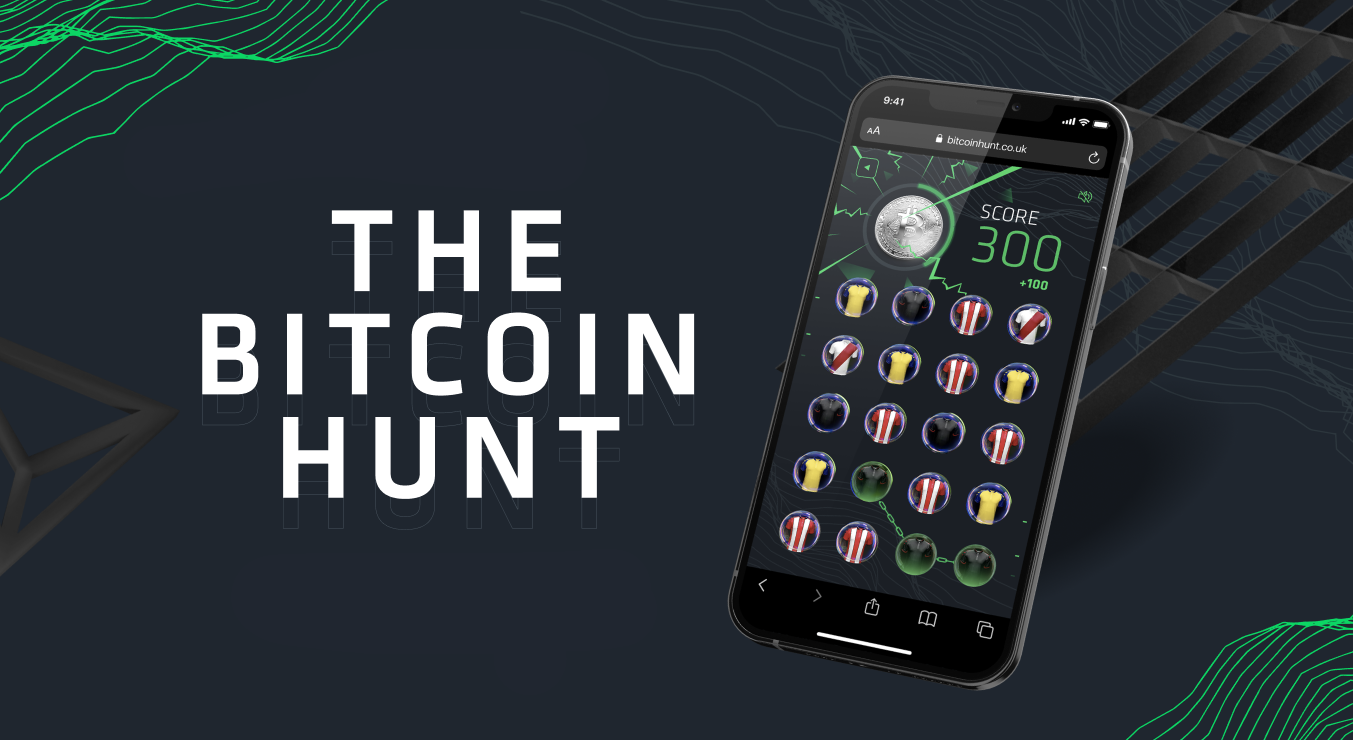 ---
Credits
Division

Creative Director

Agency

Brand
Technology

Platform

Kind

Industry

Release Date

2022-03-08