A 4D VR EXPERIENCE
SEAT asked us to make a 4d Virtual Reality experience about the powerful cultural link between the SEAT brand, and the city Barcelona. Our Director, Anrick Bregman, worked with Ogilvy Spain, and Wildbytes, to make this idea come to life.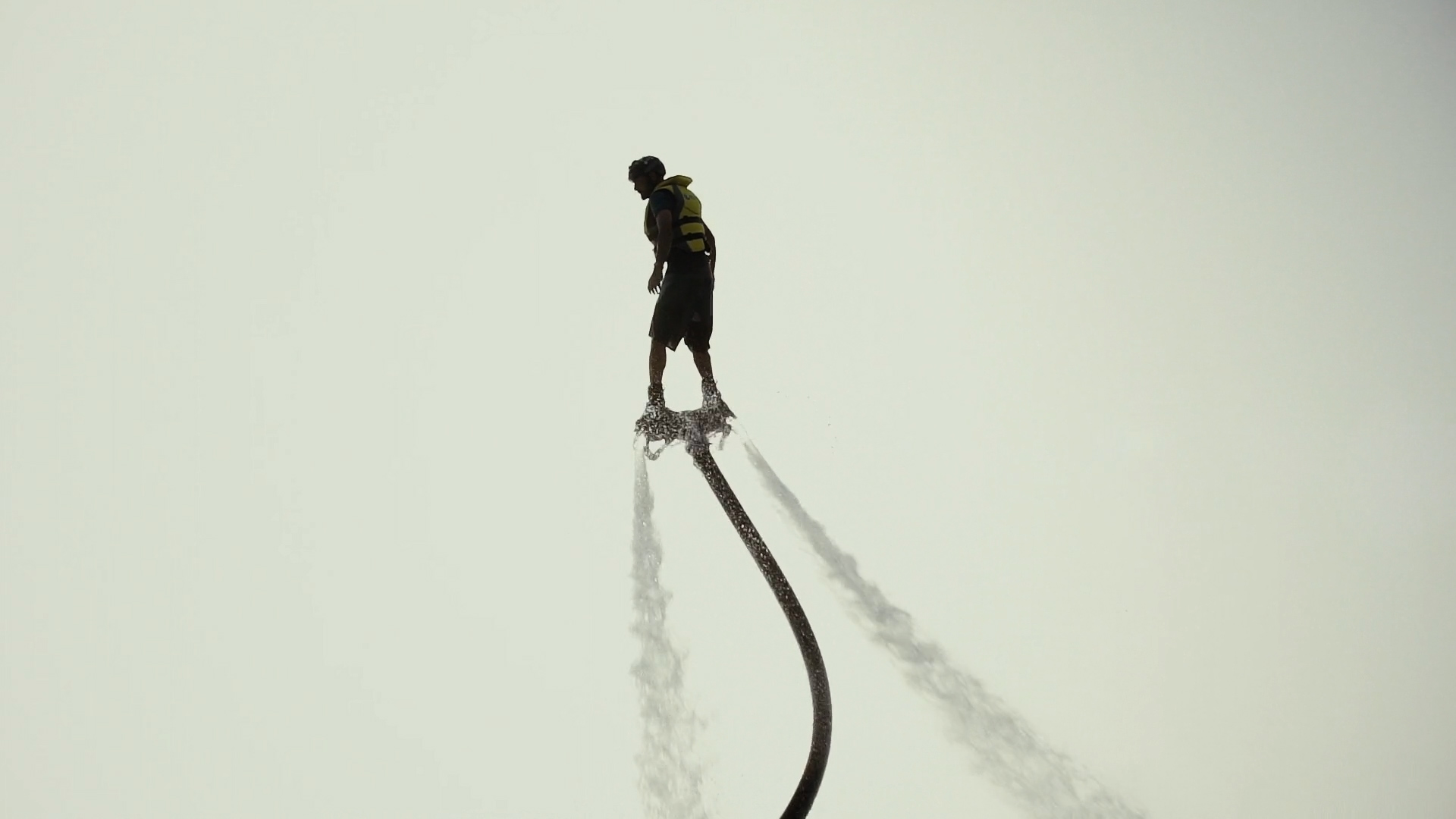 It was important for this experience to be live action, not 3d. But at the same time, the core brief was that the camera would be 'flying' through the city of Barcelona, showing the most iconic locations, constantly in motion, as the viewer is chasing a real life SEAT Ateca.
To create such a flying feeling using live-action 360 cameras was a real challenge. And the end goal for this project was to create a 4D experience where the chair you're sitting in is synced-up with those camera's movements.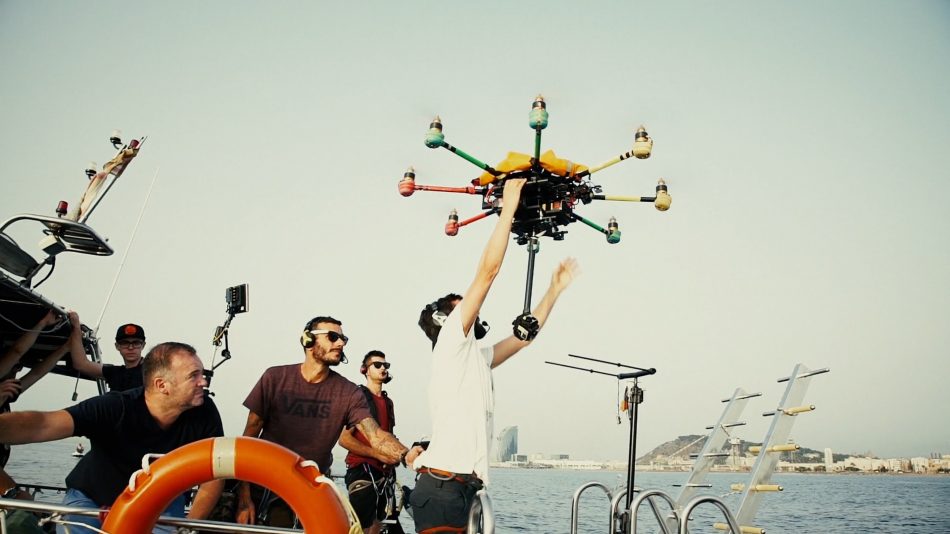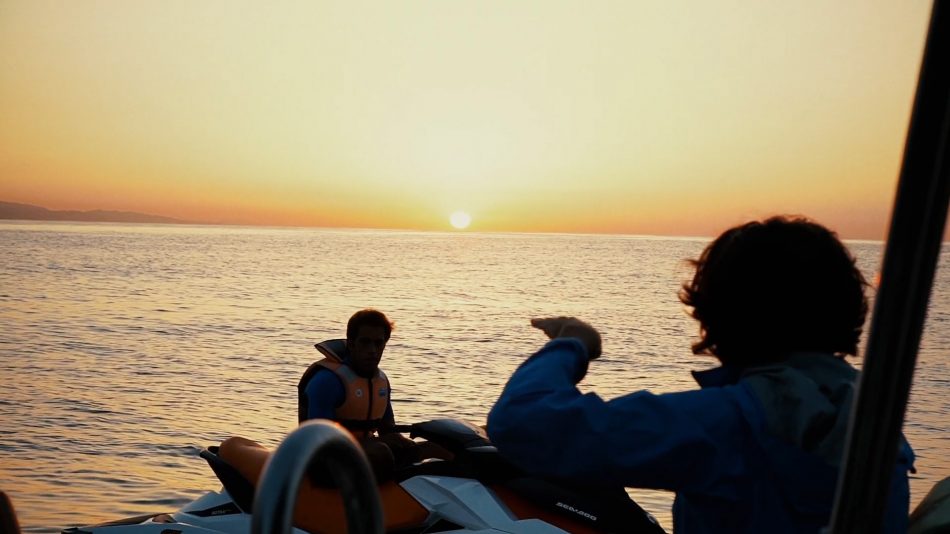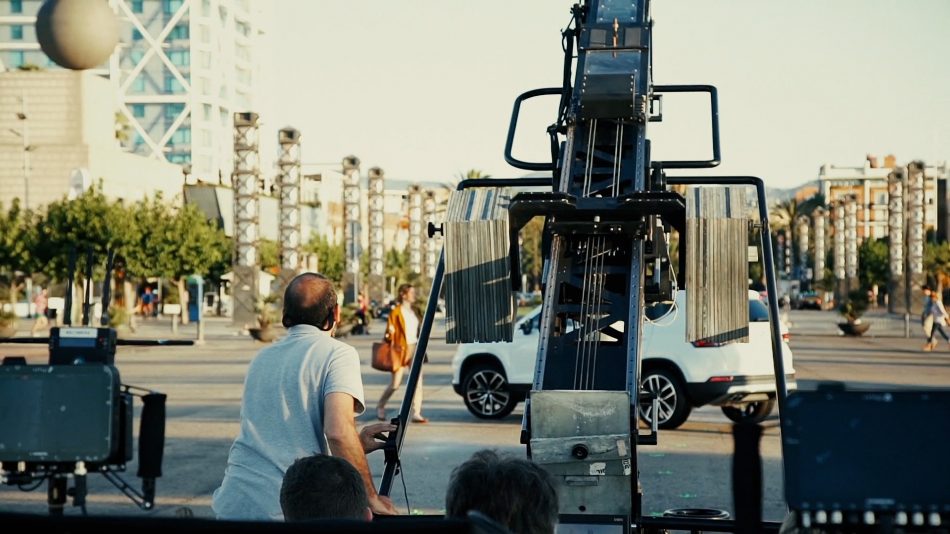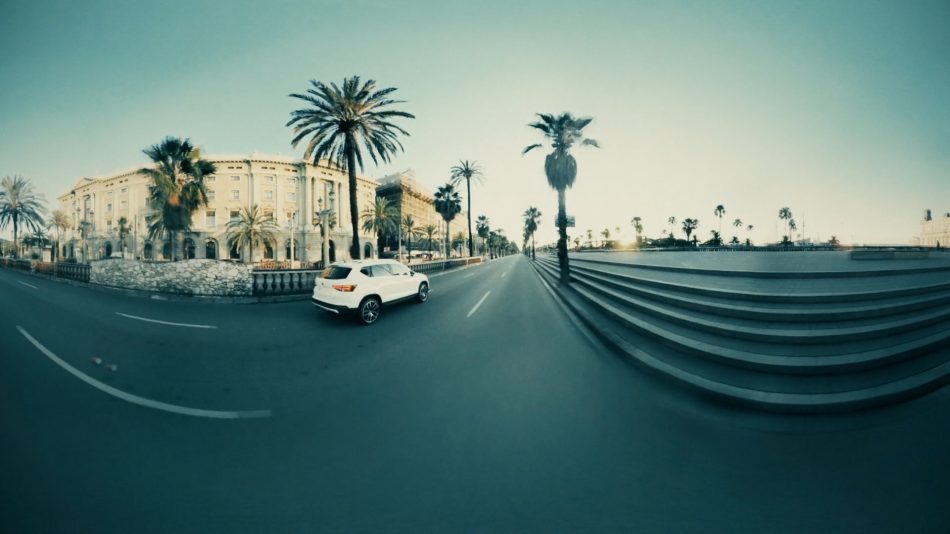 THE PROJECT
We filmed in the most iconic locations in Barcelona, using custom-built high-end 360° camera rigs, made with GoPros as well as Sony A7 DSLRs. We mounted those rigs into drones, backpacks, and used them to create seamlessly smooth moving skateboards shots that give you the feeling you're flying.
This film is a journey that connects the most iconic locations of Barcelona, in one single memorable ride through this beautiful city.
This Virtual Reality experience was premiered at the Paris Motorshow, allowing visitors to experience this thrilling ride in 4D seats, which were programmed to move with our camera-work as the film plays.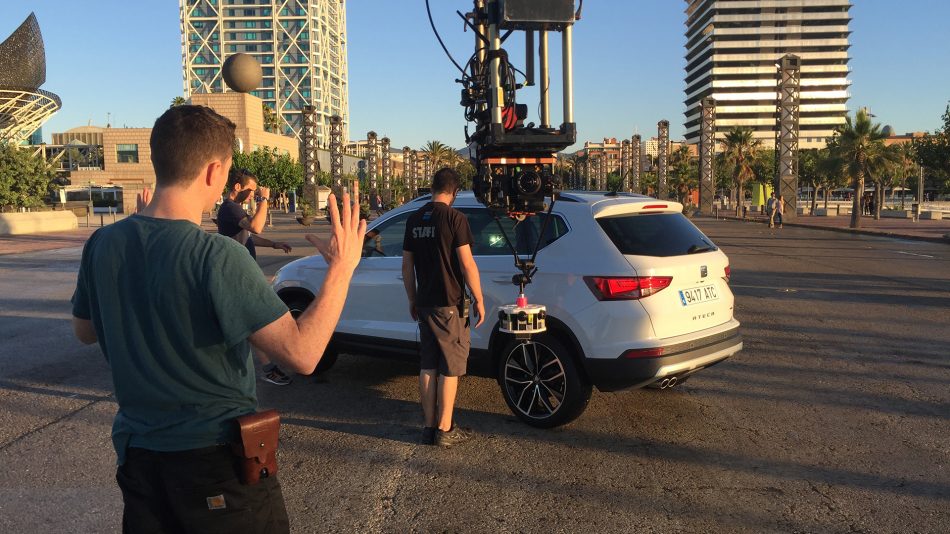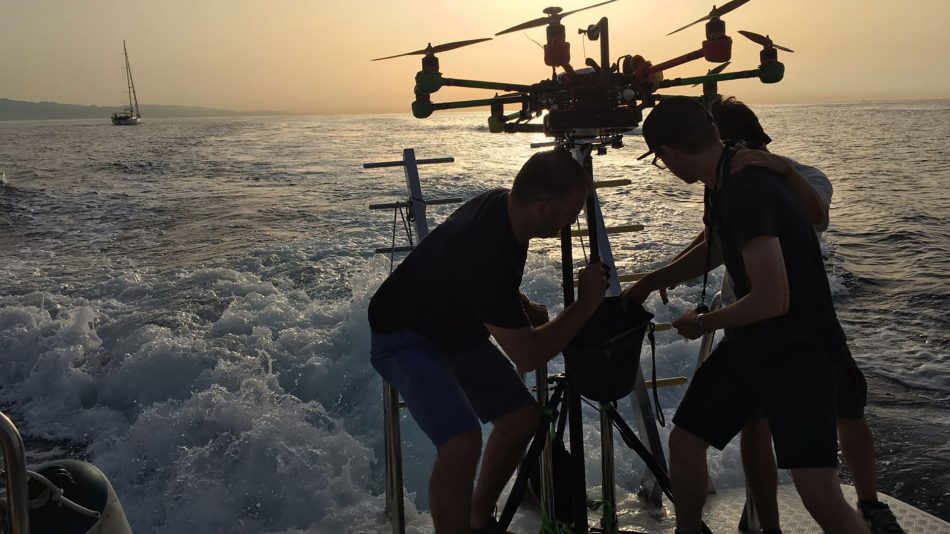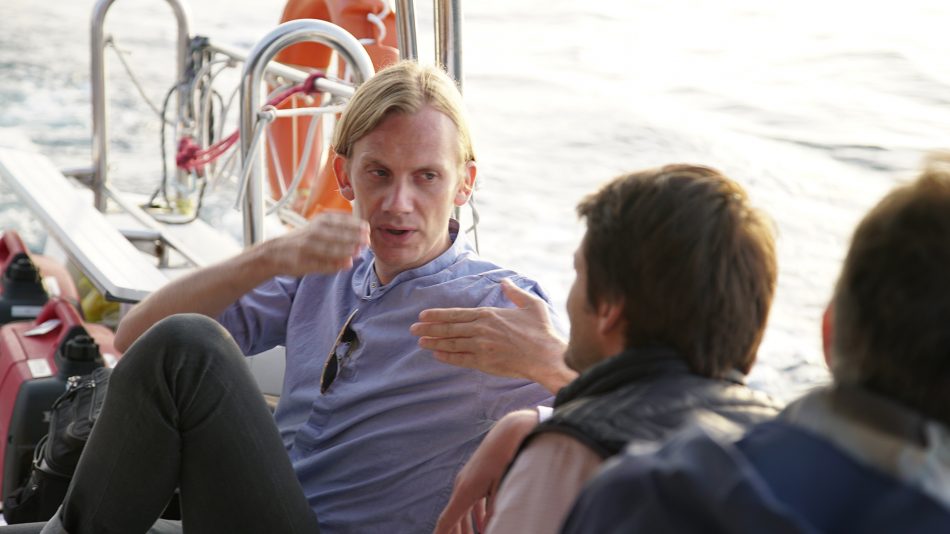 MAKING IT
From a filmmaking and visual effects perspective, this is our most complex project yet. The camera work required to make this project possible was extremely challenging, especially considering the complexity of 360° filmmaking.
To make all of that possible, it took the brains and skills of one the industry's best camera teams, under the leadership of Director of Photography Carl Burke.
But since the camera was always moving, Carl worked closely with our lead actress and driver, Natasha, and together they created a smooth interlinked choreography between the camera and the car. Making those two elements feel connected took careful planning.
Watch this short film to take a peek behind the scenes of the shoot.
THE VISUAL EFFECTS
The Post-Production work was also a very detailed and meticulous process – removing all cameras, equipment and shadows, as well as Carl himself from the footage.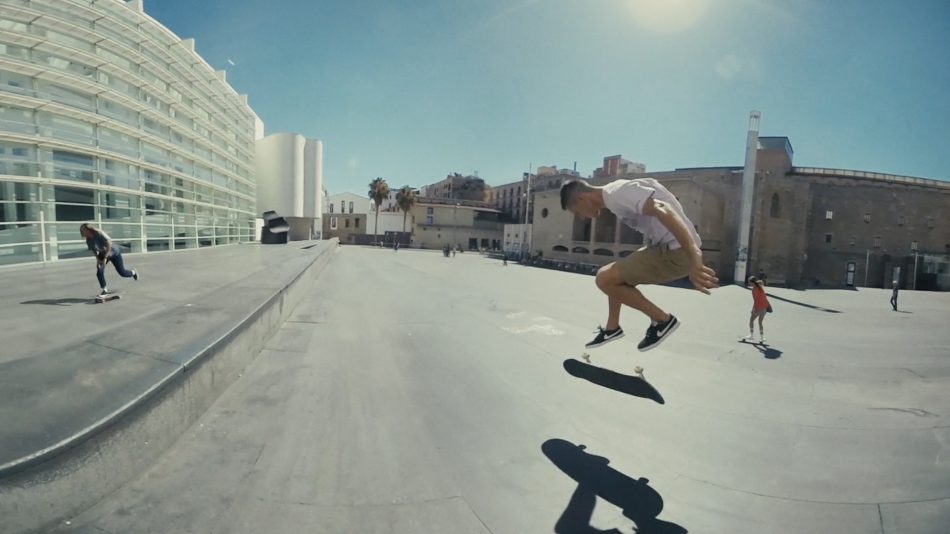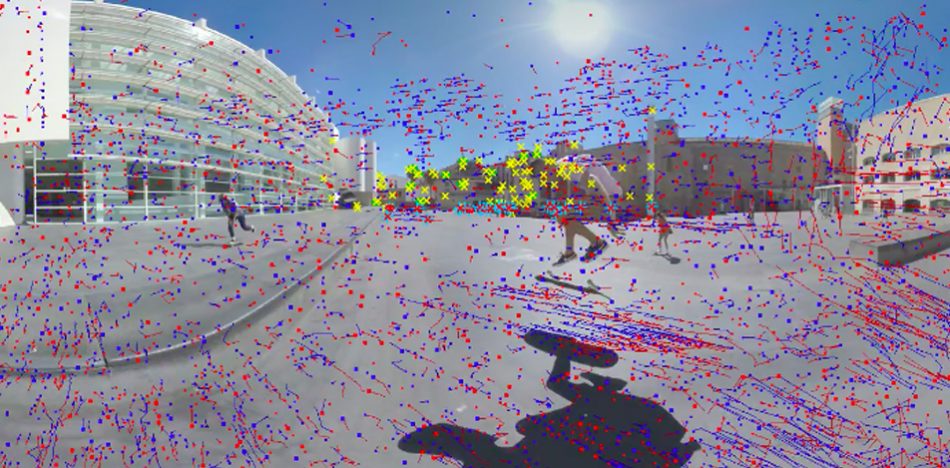 Our team worked using a combination of Nuke and After Effects, as well as a series of custom coded plug -ins, to stitch and stabilise the footage we shot, and clean up each frame, at times one-by-one, frame by frame.
PARIS MOTOR SHOW
The Created in Barcelona concept  featured prominently in the space set aside for SEAT in Paris to highlight qualities such as innovation, technology and urban design, all values shared by SEAT and the city of Barcelona.
The Spanish brand introduced a new stand format made up of two distinct spaces. An interactive 4D amphitheatre and a car configurator.
Attendees enjoyed Barcelona through the new SEAT Ateca in virtual reality; a completely immersive experience enhanced by  "Smart Chairs" which move about  according to the content of the video.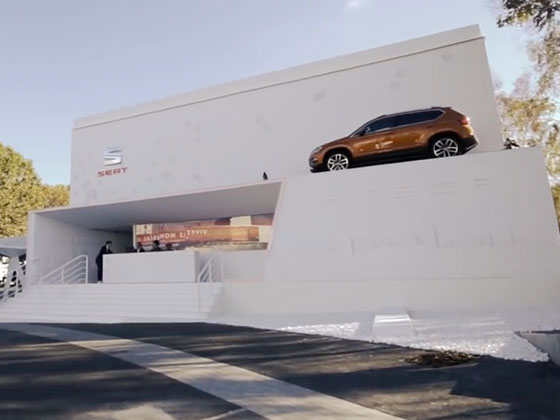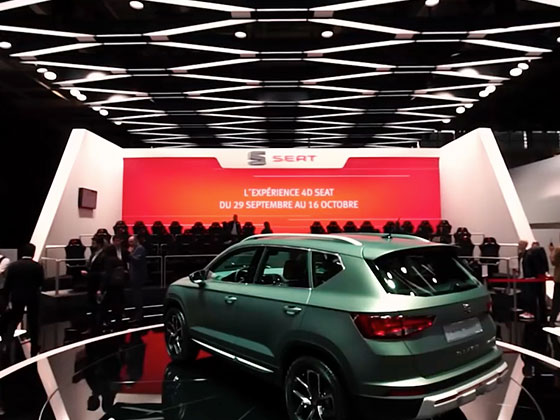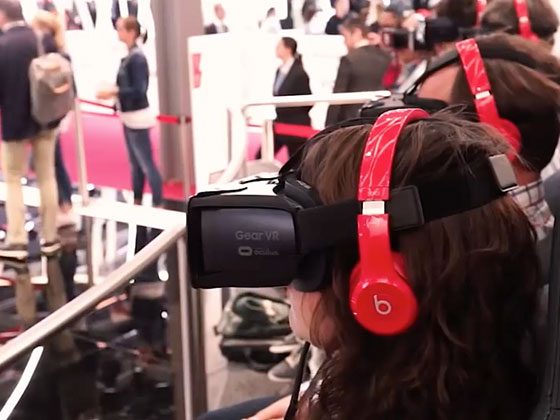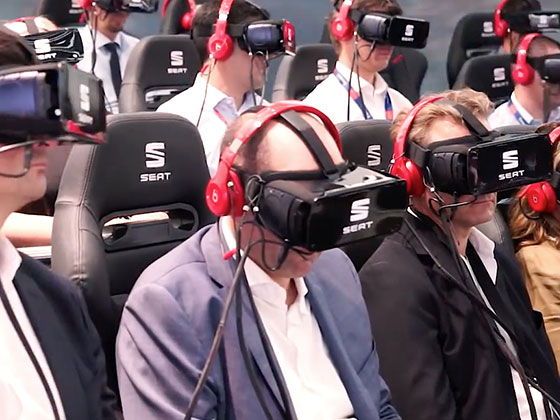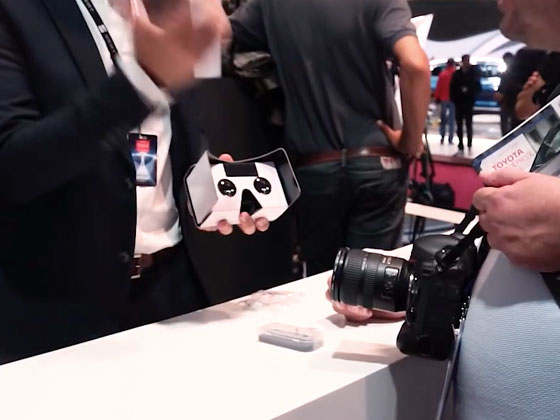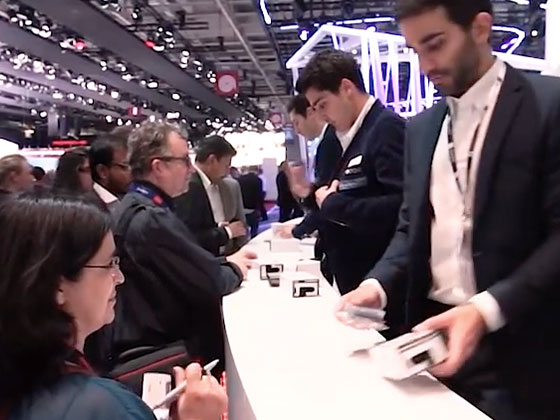 ---
Credits
Division

Director

Agency

Brand

Head of Film

Producer

Production Manager

DOP

Editor

Editor

360 Cam

360 Camera Assistant

360 Camera DIT

Drone

Producer

Line Producer

Location Manager

Production Manager

1st Ad

Lighting

Art Director

Grip & Crane

VTR

Stylist

Make up/Hair

Technical Partner

VFX Supervisor

VR Post Producer

VFX Concept Dev

VR compositor

VR compositor

VR compositor

VR compositor

VR compositor

VR compositor

VR compositor

VR compositor

VR compositor

VR compositor

VR compositor

VR compositor

Audio

Audio

Audio

Production Service Company

BTS Filming & Photography

BTS Filming & Photography

BTS Editing
Platform

Kind

Industry

Release Date

2016-10-24