The background
National Grid wanted to share their vision for a greener future with the global thought leaders at COP26. So we built an interactive touch table that conveys their plan for reaching net-zero emissions by 2050 in a succinct and engaging way.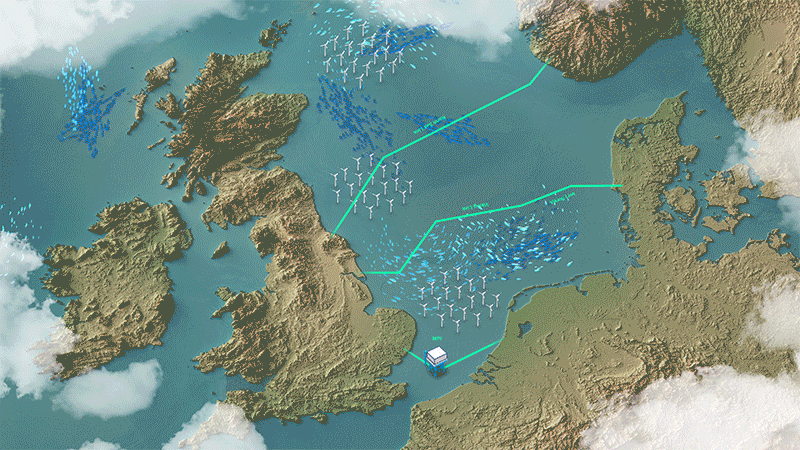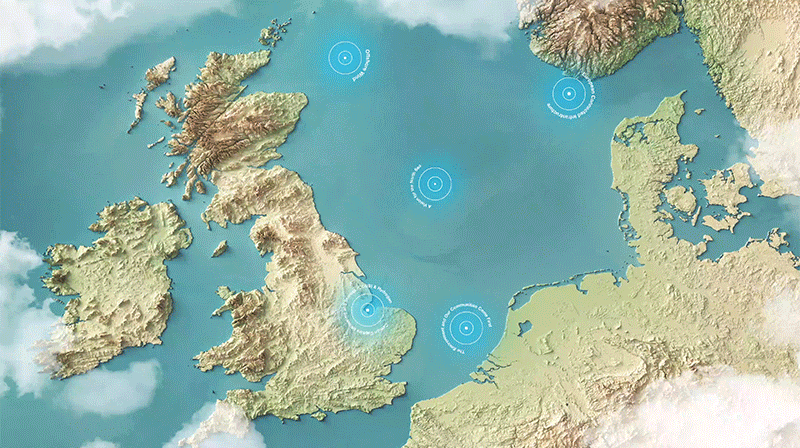 The execution
Journey to Net Zero outlines National Grid's ambitious plan for building wind infrastructure in the North Sea. Built on a massive 85" screen, this groundbreaking interactive 4k touch surface table used object recognition and gesture-enabled pieces to immerse audiences in National Grid's vision and educate them about the company's Net Zero plan.
The experience starts by showcasing the current energy grid, then shows how it could grow to become the energy grid of 2050—and all the important details that will make that happen, like international partnerships and an expanded network. Beautiful design, integration of moving images, and key statistics told the story of European collaboration, technological advancements, and the potential to create thousands of new jobs for local communities.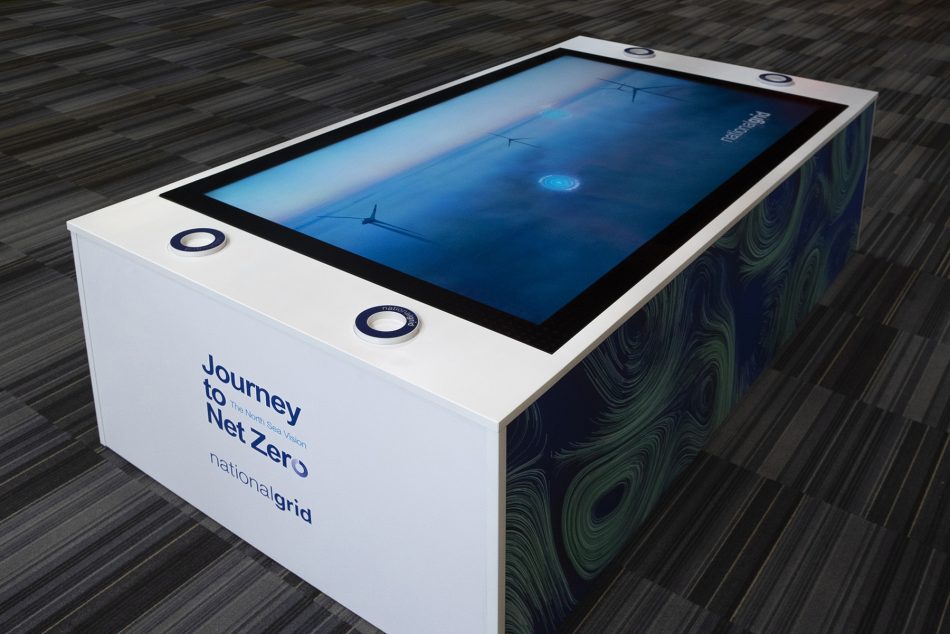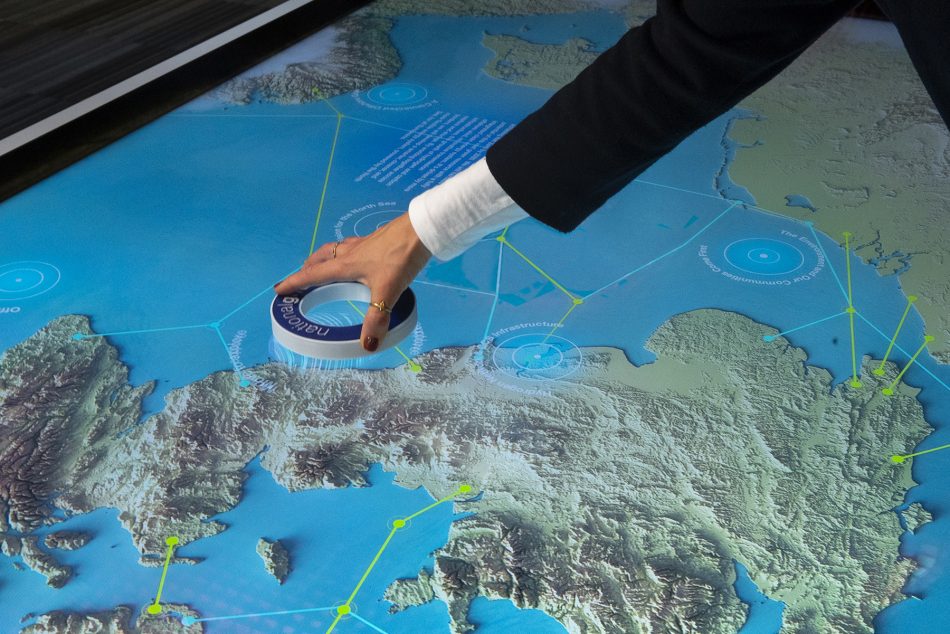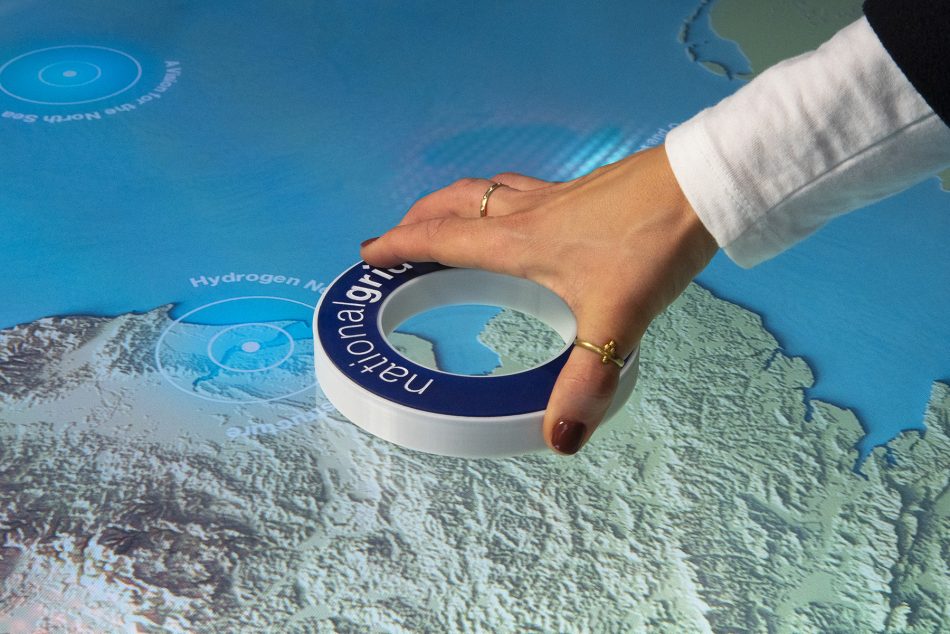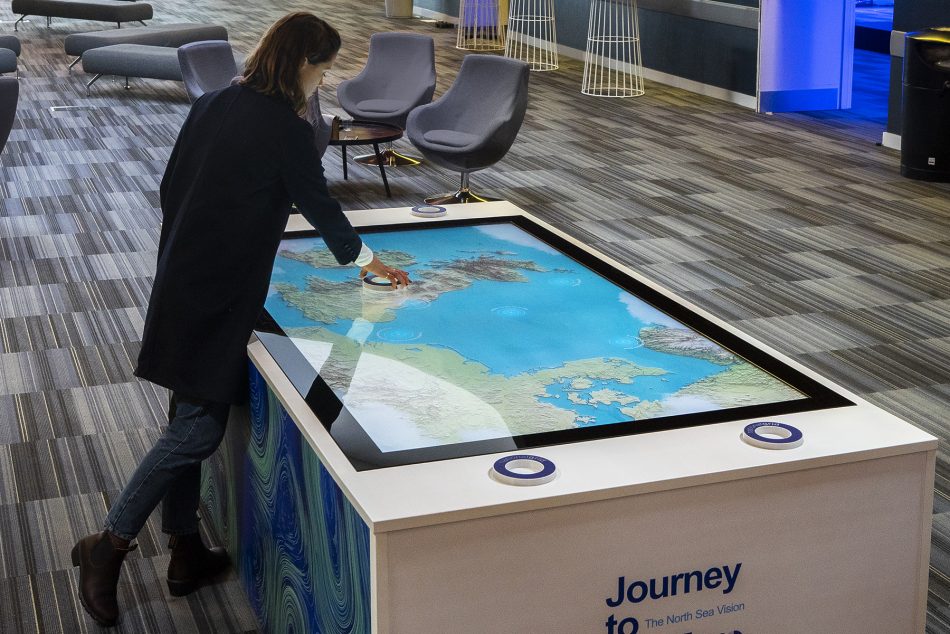 Users could discover multiple storylines and explore the entire proposed infrastructure for the North Sea, including offshore wind farms, interconnectors, carbon storage facilities, and hydrogen transportation systems. They could touch hot spots to learn more, discover fun animations, and use a digital magnifying glass to explore above and below the sea.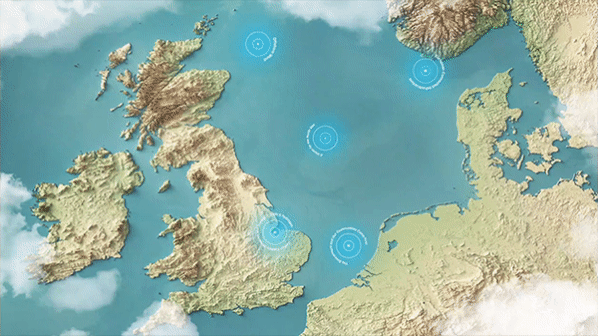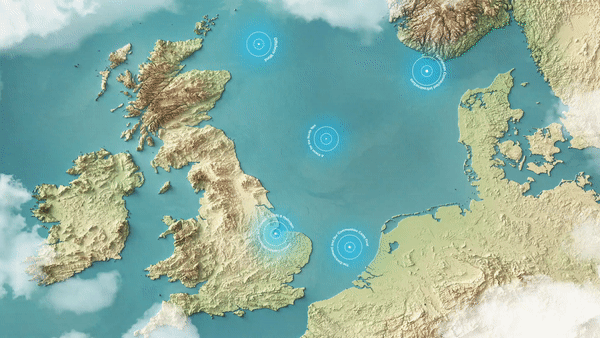 The results
National Grid's vision for a greener future is far more effective when experienced. We succeeded in taking a complicated, scientific topic and making it approachable, interesting, and relevant to a wide audience. The Energy Ministers, heads of state, policy makers, and key stakeholders who interacted with the touch table left with a renewed interest in green energy and hope for the future.
This project was a real high for our team. The technology was incredibly advanced, yet the concept was rooted in what we do best: compelling, complex storytelling that engages audiences and stays with them.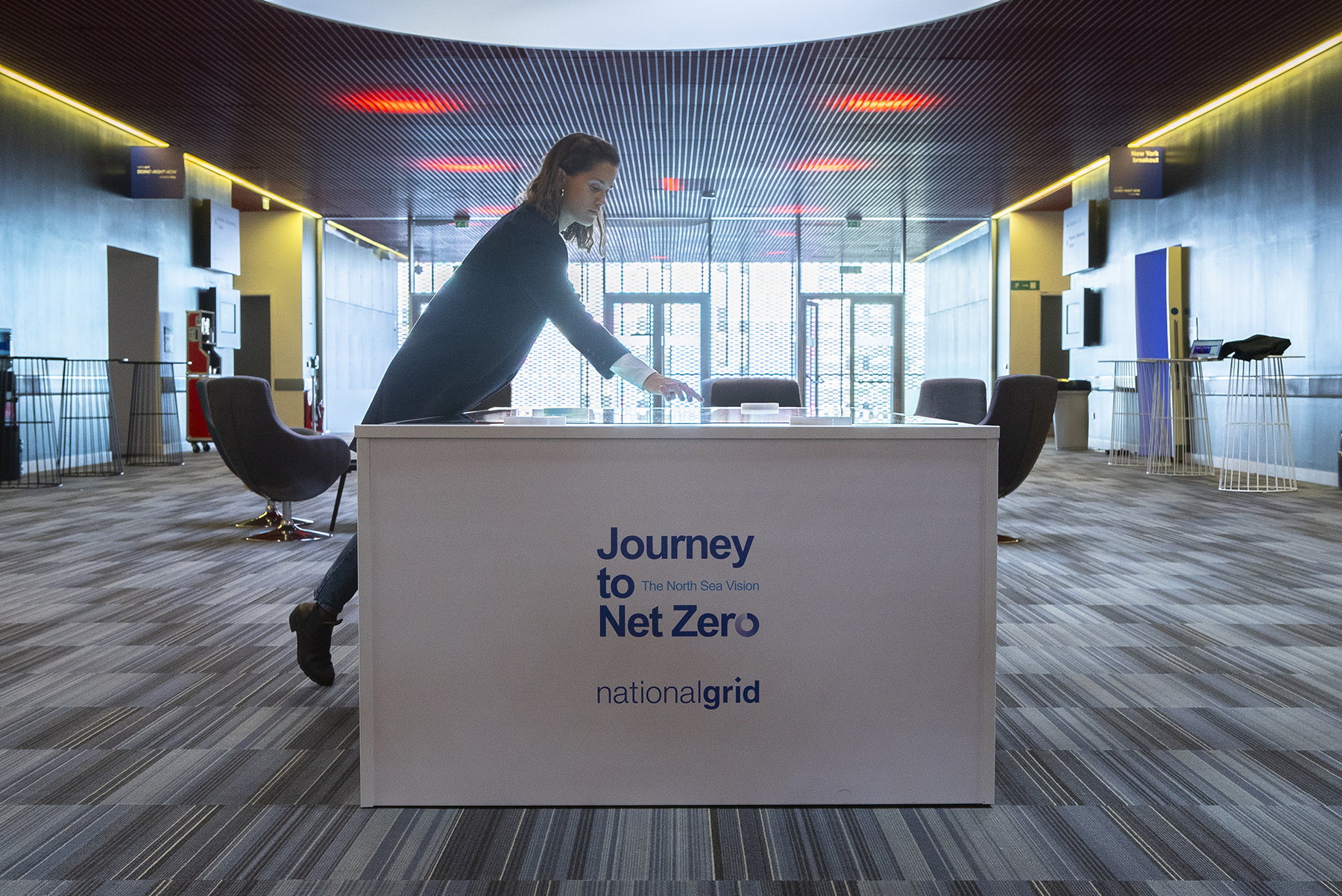 ---
Credits
Platform

Kind

Industry

Release Date

2021-11-04