The background
As 2021 drew to a close, Hulu wanted to engage their subscribers and build brand love by doing something a bit different. We created a personalised dynamic experience to wrap up a year of watching great TV and film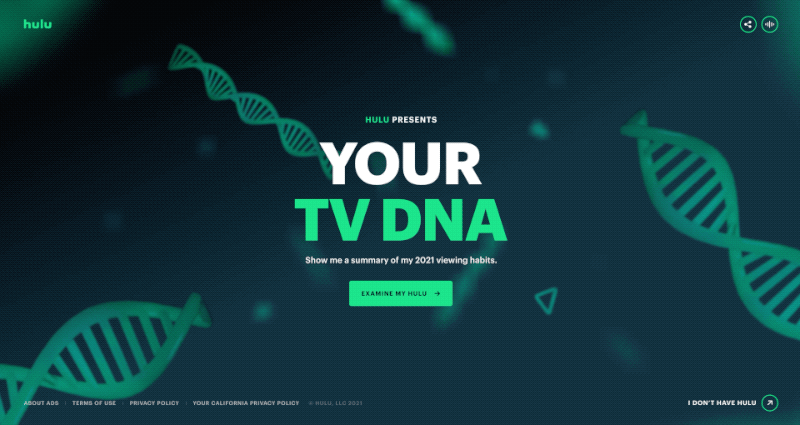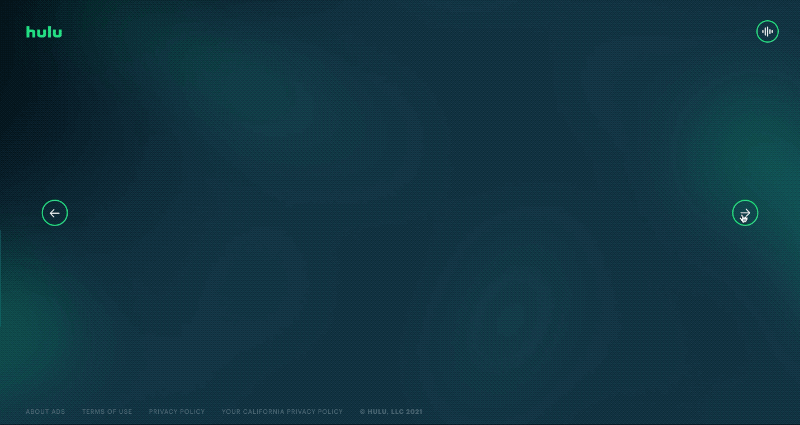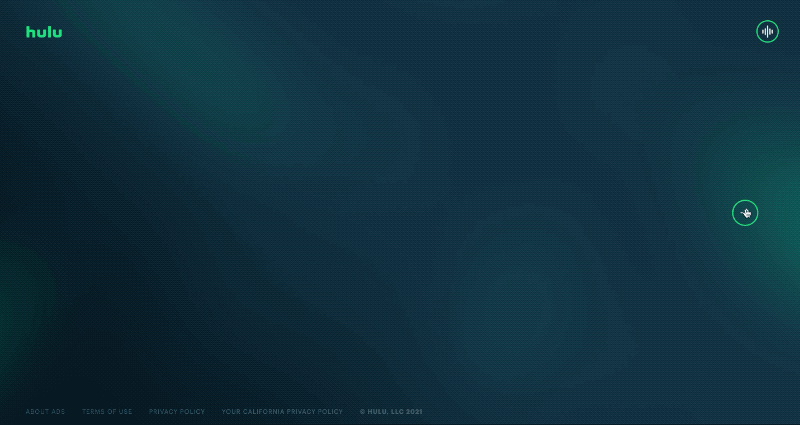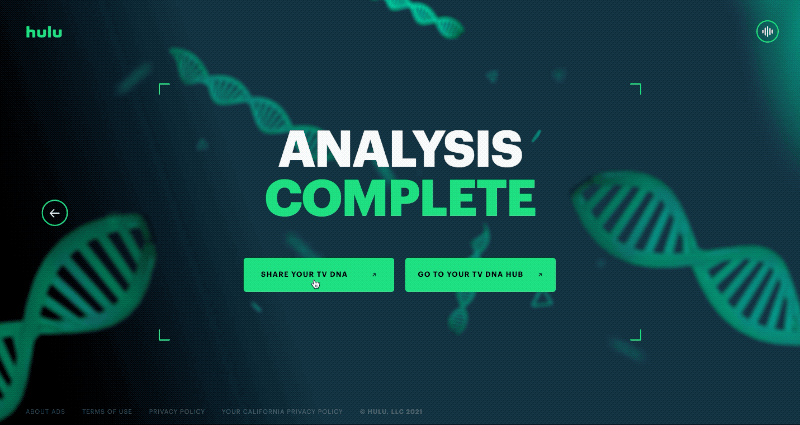 The execution
Playfully framed through a scientific lens, our digital experience was designed to answer one compelling question: What does your TV DNA say about you?
Hulu subscribers had the opportunity to request to see their TV DNA, which provided a summary of which genres they gave the most screen time to, and what type of viewer that makes them – whether it's a Lol-ologist, a Tension Lover, or one of six other fun profiles. The experience culminates with a high-level summary of their streaming habits – such as the month they watched the most Hulu – and specific title recommendations based on each subscribers' unique TV DNA profile.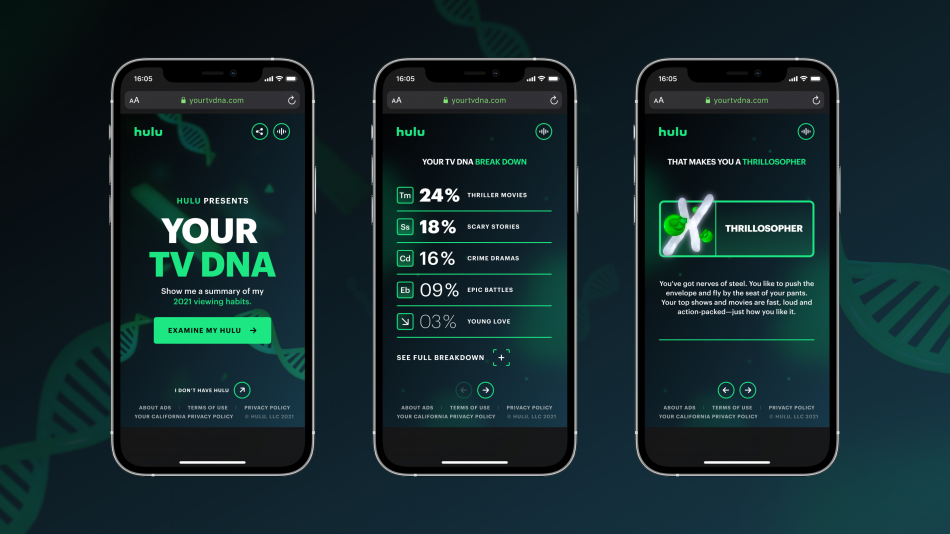 Subscribers could then share, at their election, their streaming personality with friends and family on social media with a unique asset summarising their results. These social shareables were created by generating dynamic and personalised metadata tags directly associated to the subscriber's segment and favourite genres, making each one completely tailored to the individual subscriber.
We kept the interaction design simple and leant on compelling copy, strong visuals and slick motion to move our subscribers through the brief but fun narrative. Developing the right visual aesthetic, using iconic DNA Helices and Chromosome-inspired forms, was key to bringing this concept to life. All this was tied together with an upbeat, cheeky soundtrack that really brought the playfulness of the concept to life.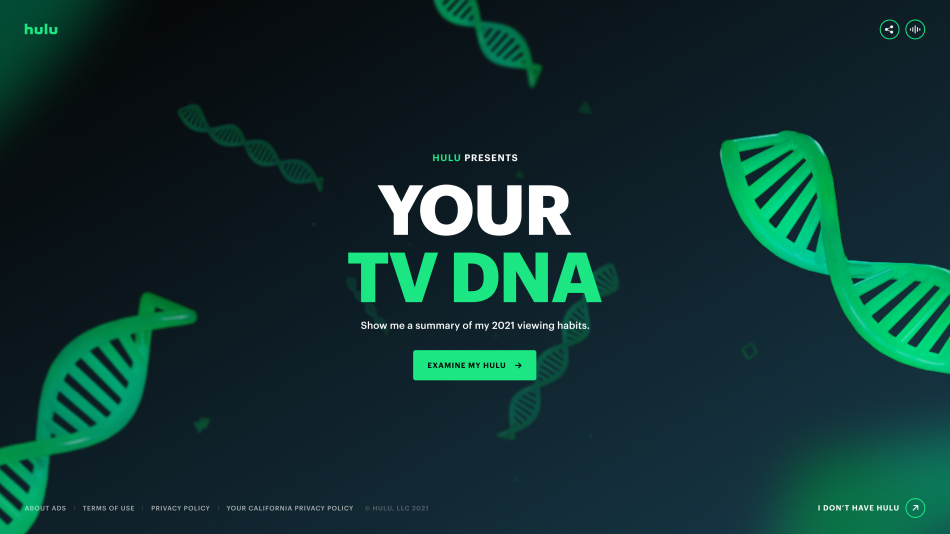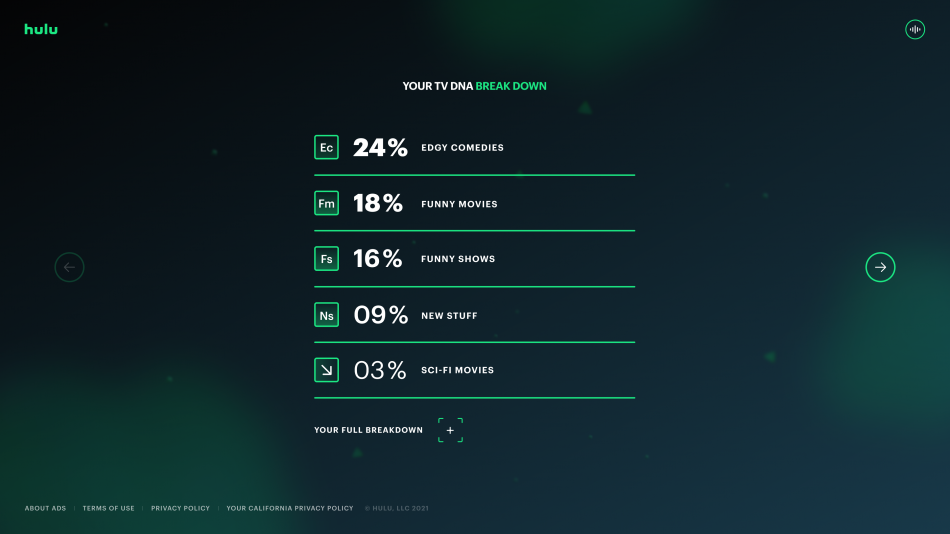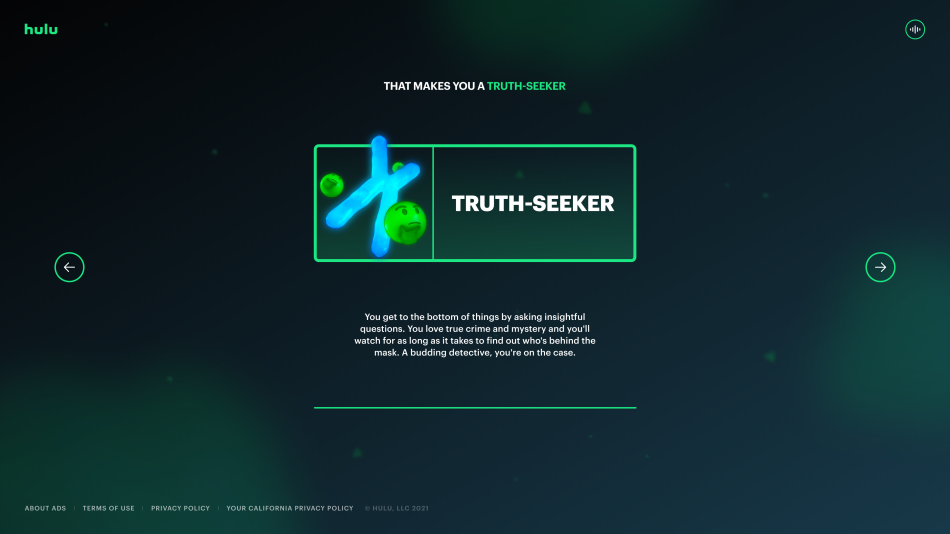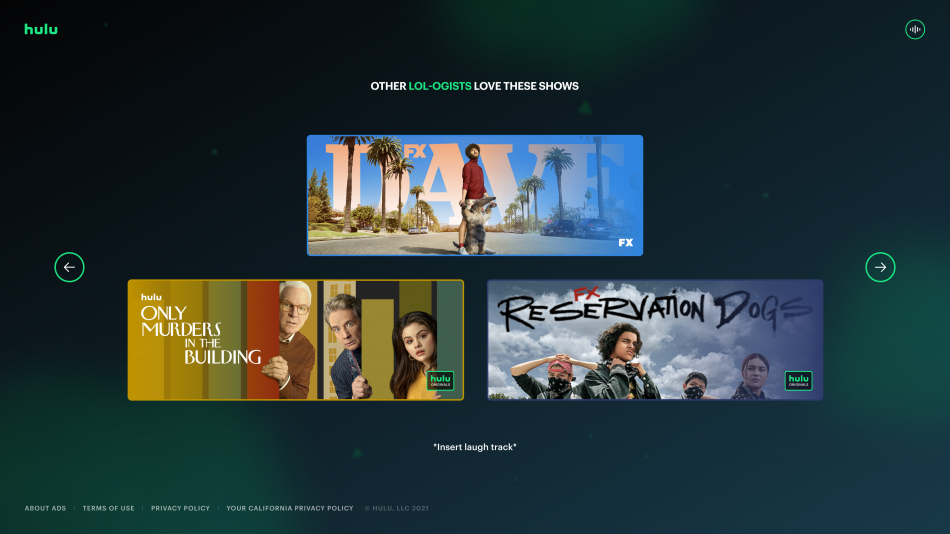 The results
We loved crafting engaging and personal narratives for digital audiences to celebrate their year in TV and film.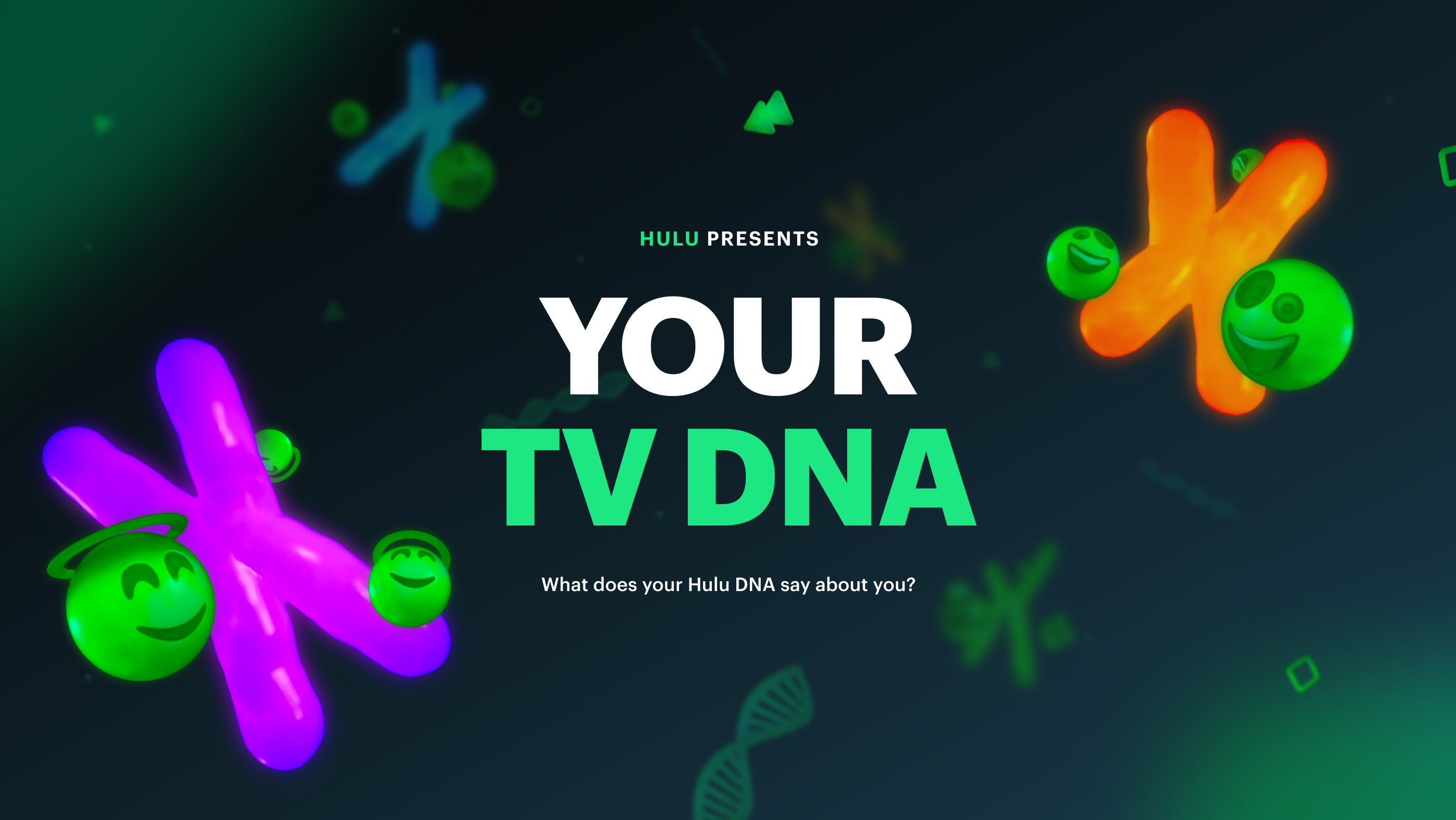 Visit Page
---
Credits
Division

Creative Director

Brand

Executive Producer
Platform

Kind

Industry

Release Date

2021-12-16