The background
Beefeater wanted to cut through the noise on Black Friday and reach consumers in a refreshing, innovative way. So we built a cutting-edge, digital-first takeover in one of the busiest shopping areas in London.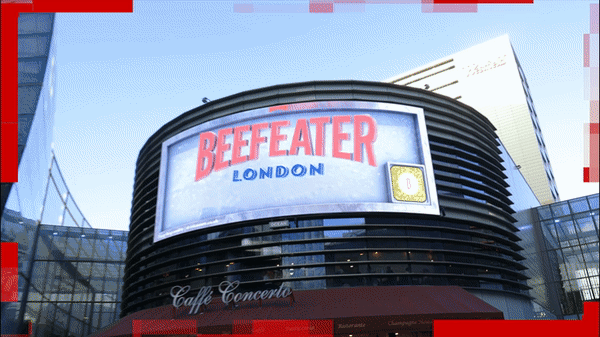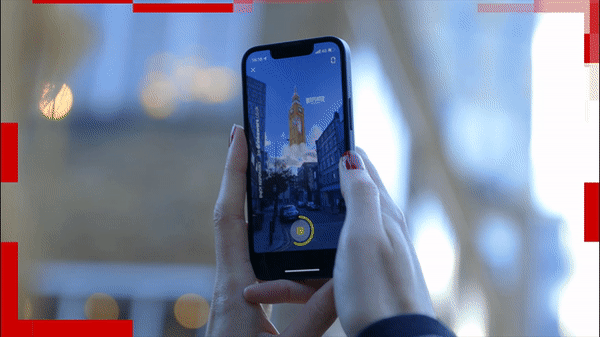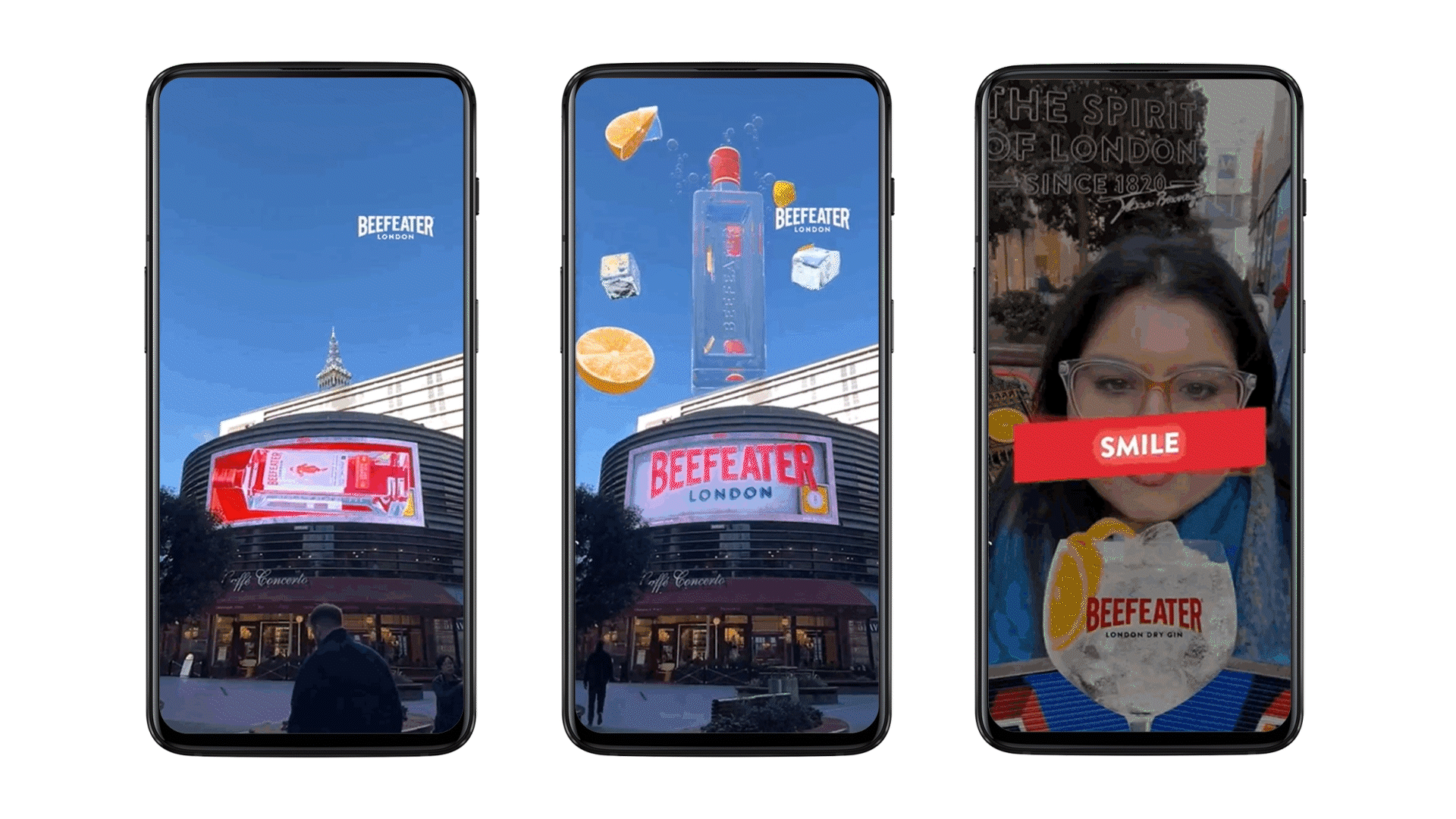 The execution
The Beefeater dynamic billboard is an immersive 3D and augmented reality experience that brought the brand's "The Spirit of London" campaign to life. Using Deep Screen technology—a digital technique that warps imagery to create the illusion of 3D depth on flat surfaces—consumers were invited to scan a unique Snapcode, found on the billboard at Four Dials, Stratford.
Scanning the Snapcode launched a dynamic Snapchat lens built by our team. Extending the 3D billboard around them even further, the lens plunged consumers into a multi-dimensional AR world, bursting open a hovering Big Ben and releasing a Beefeater London Dry Gin bottle into the London skyline.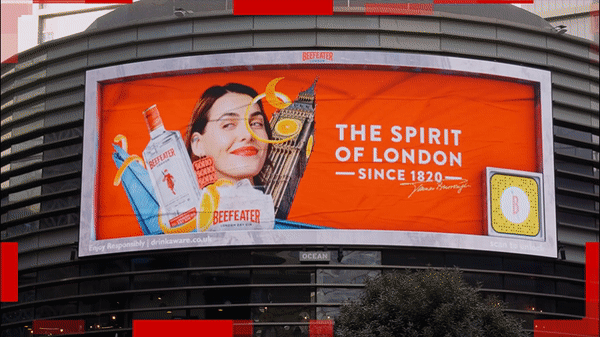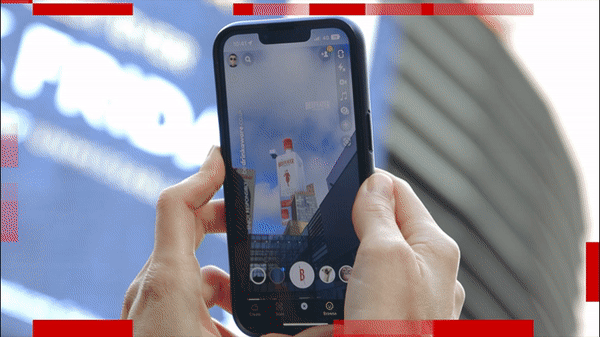 To encourage engagement, London-based consumers who shared the AR experience on social media could redeem a free Beefeater & Tonic at a local venue. Best of all, the bespoke lens wasn't limited to the UK; it was available worldwide and could be activated on any skyline.
Following this successful first venture into the world of 3D AR, we were delighted to work with Beefeater again for a second iteration.
Using cutting-edge Sky Segmentation technology to unlock unlimited advertising space, we took consumers on a London Underground ride through the city in the sky wherever they are in the world.
By scanning a custom QR code (soon to be integrated into global Beefeater campaigns), or hitting this link (mobile only, and you must have access to a skyline), you can 'Step Into The Spirit of London' and activate the experience and witness The Spirit of London on a giant scale.
The results
Our Snap AR lens saw strong reach and engagement levels, with 400,000 users to date. With studies showing that Deep Screen technology is forecast to achieve 15 percent higher attention than traditional 2D content, this 3D x AR activation truly represents the future of digital-led OOH.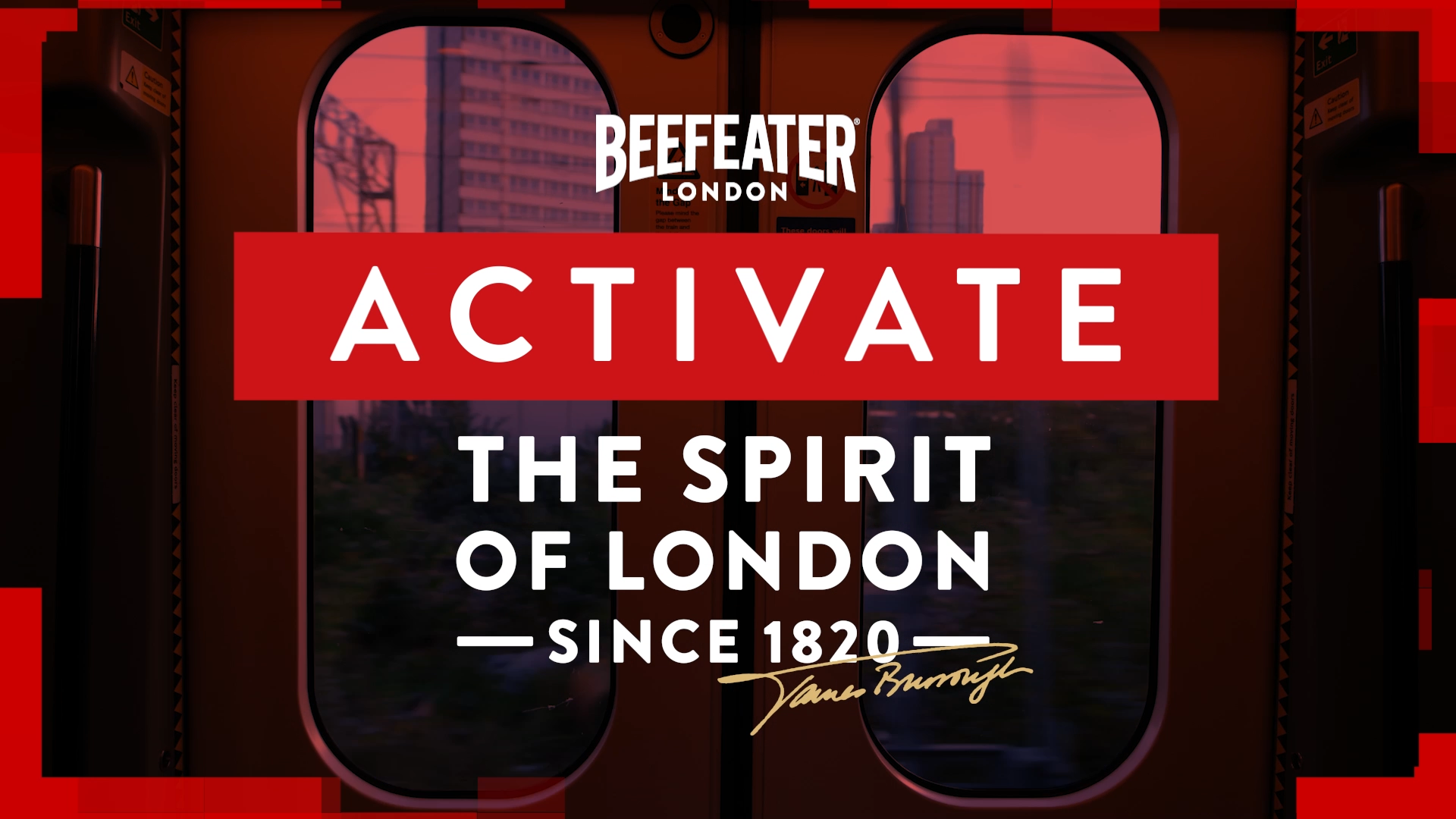 ---
Credits
Division

Creative Director

Agency

Brand