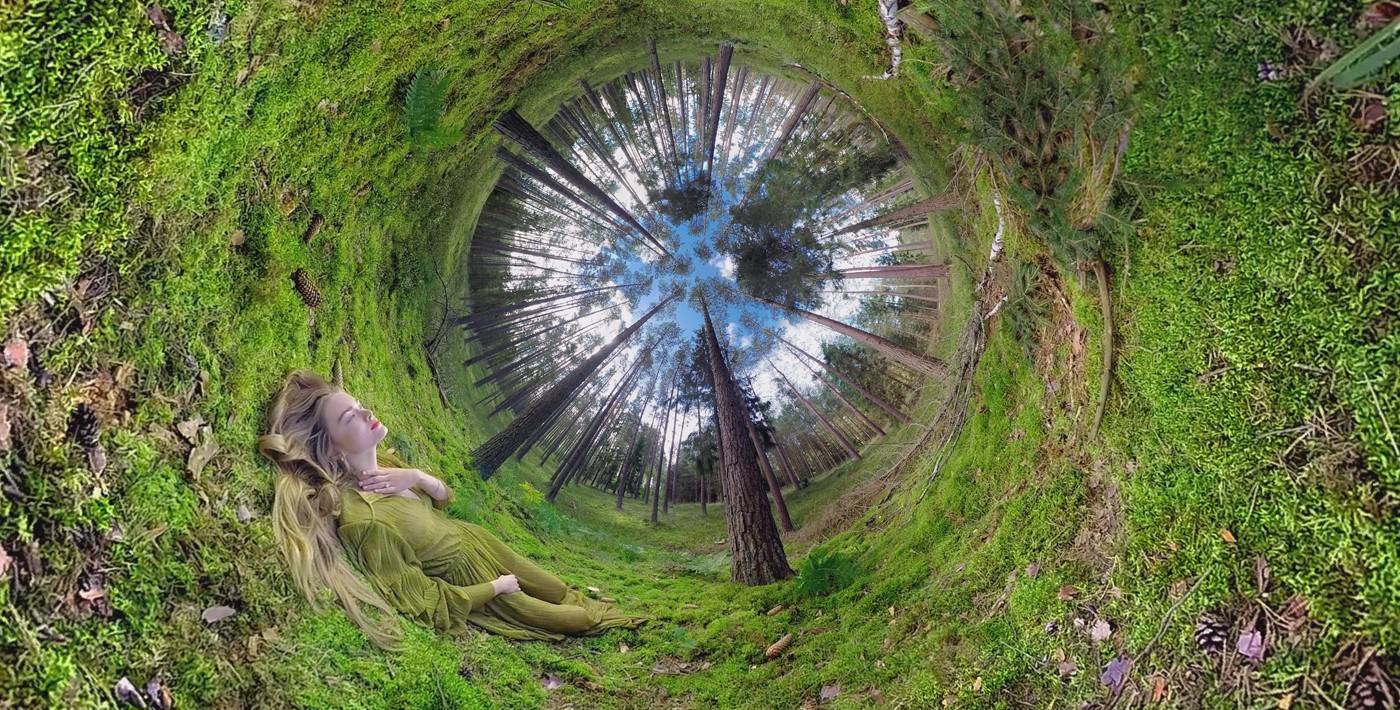 Introduction
One of Eastern Europe's most prominent jewelry companies, YES, invited us to shoot and direct their latest promotional campaign, as well as their 2017 Calendar. It was an opportunity for us to combine the roles of Creative Directors, Photographers, as well as Film and Virtual Reality Directors.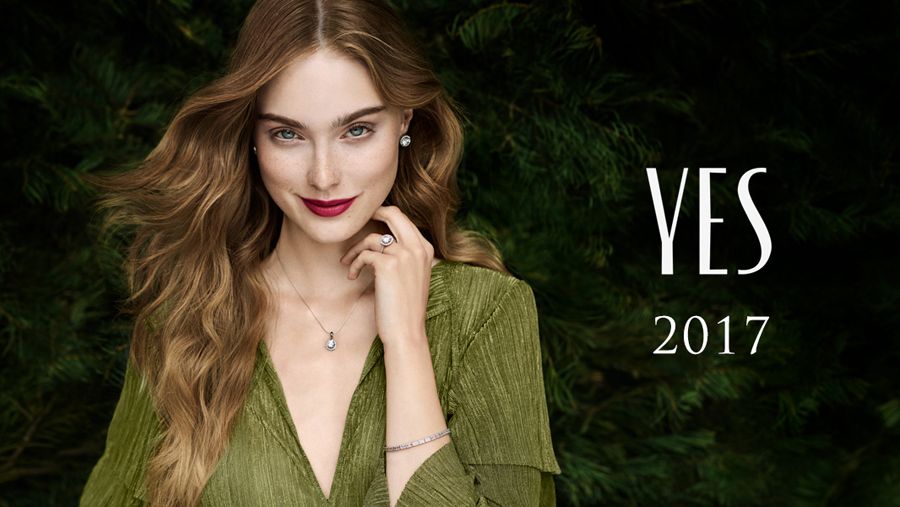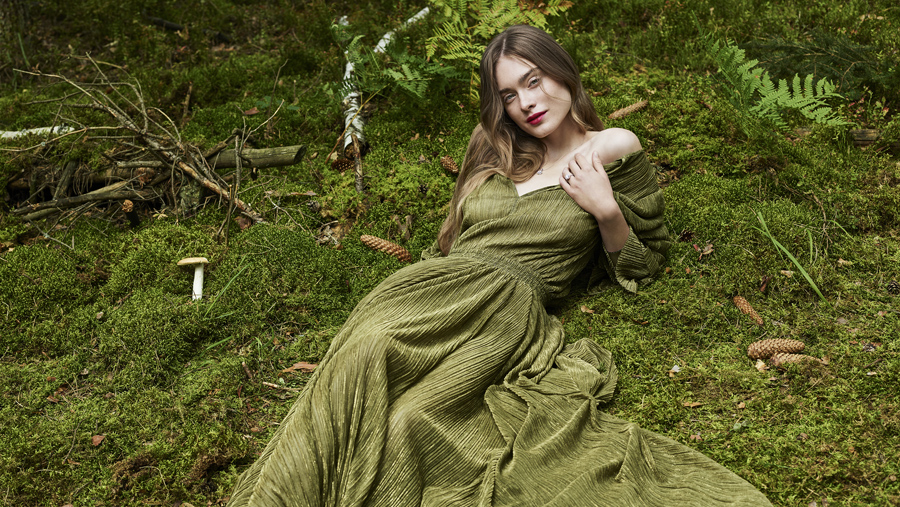 An annual event for YES is the release of their iconic calendar, which is not only an important pop cultural event, but also a central element of the brand's seasonal campaigns.
We wanted to create something that would feel innovative for the Jewelry brand and decided that the 2017 calendar would be just the first step in our introduction to the many-layered Storyworld concept. Our work would continue through the year with storytelling through a variety of channels, building our evolving story arc over the next twelve months.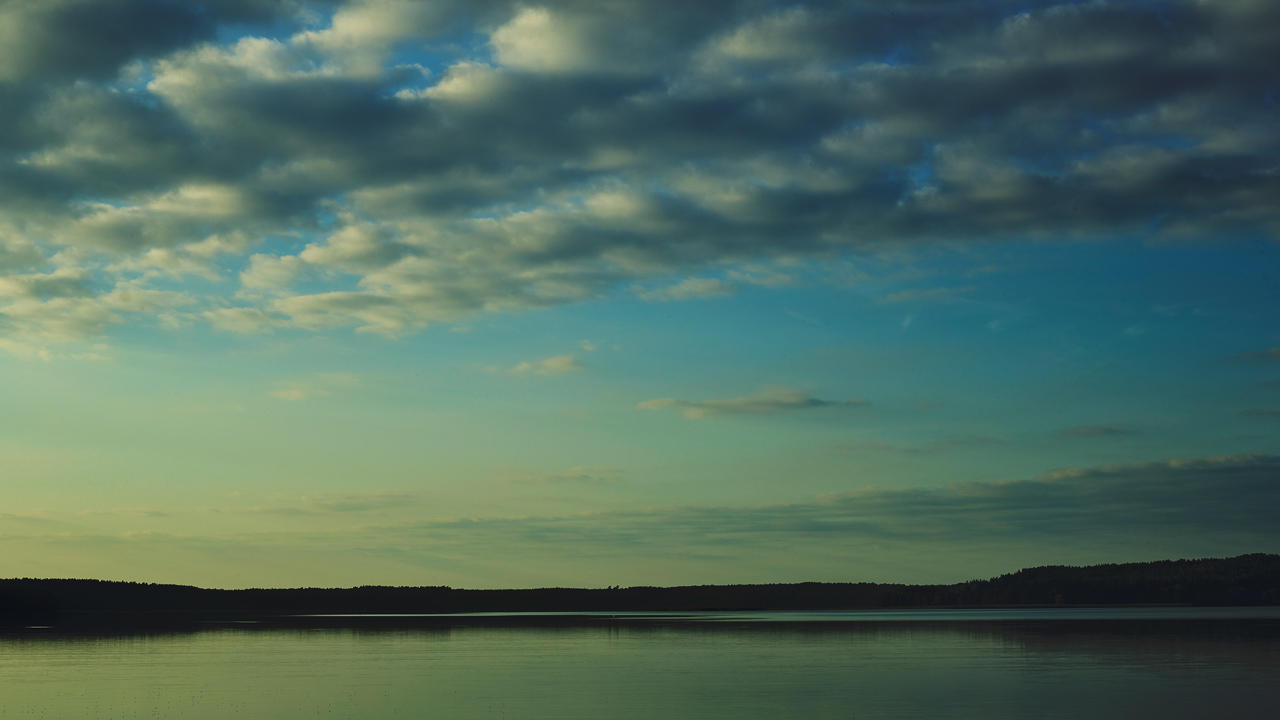 Theme
The 2017 calendar and campaign theme was summed up as 'The Essence of Femininity'.
We focused on the symbolic connections between women and the natural world. In many cultures both forests and water represent femininity at its core. While woodlands stand for the unconscious and its mysteries, water also acts as an icon for the rebirth of body and spirit.
Approach
The calendar was shot in three different mediums. Photography, Film and VR. Using their unique features we laboured to capture different moods and emotions, with each moment viewable in three distinct medias.
Photography   –   The Moment
In photography we focus on a single moment to capture both the beauty of the model, as well as the selected jewelry. A well-framed composition and natural light is the key to viewing both in an ideal manner.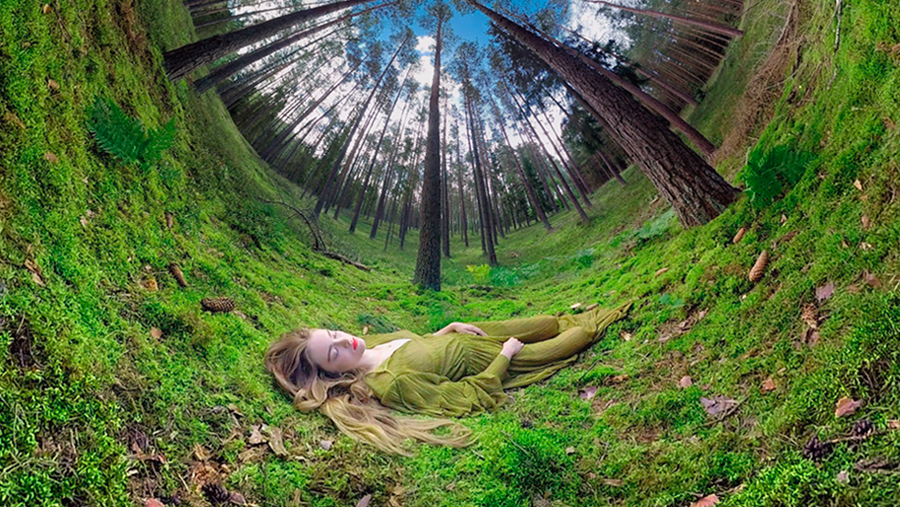 VR   –  The Immersion
Fundamentally, VR is about place and time. The audience can experience the thrill of 'being there'. Sound design and voice over help to build our crafted surreal, poetic atmosphere.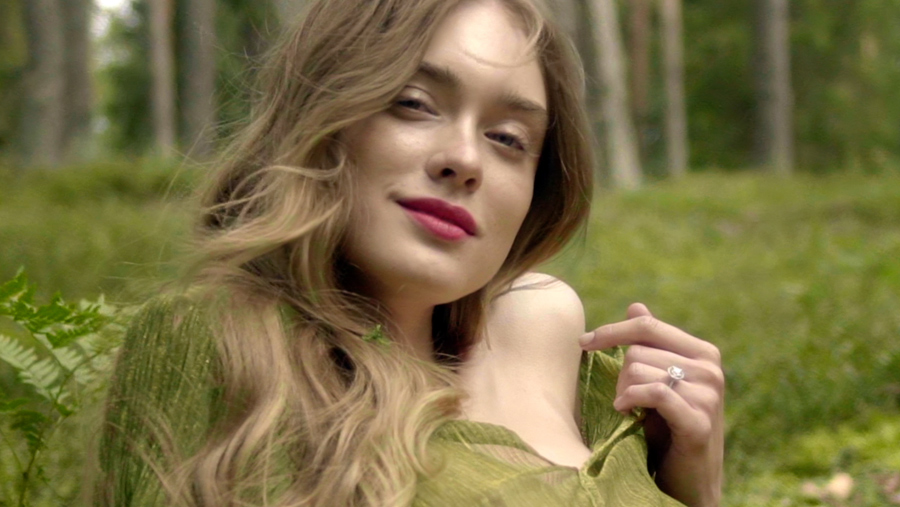 Film  –  The Intimacy
Our moving image portion creates intimacy through close ups and slow motion. Our camera travels very close to the model, ensuring both the jewelry and physical details such as eyes, lips, hair look very sensual, all in slow-motion. Curated music enhances the desired mood.
Work Part #1 - Photography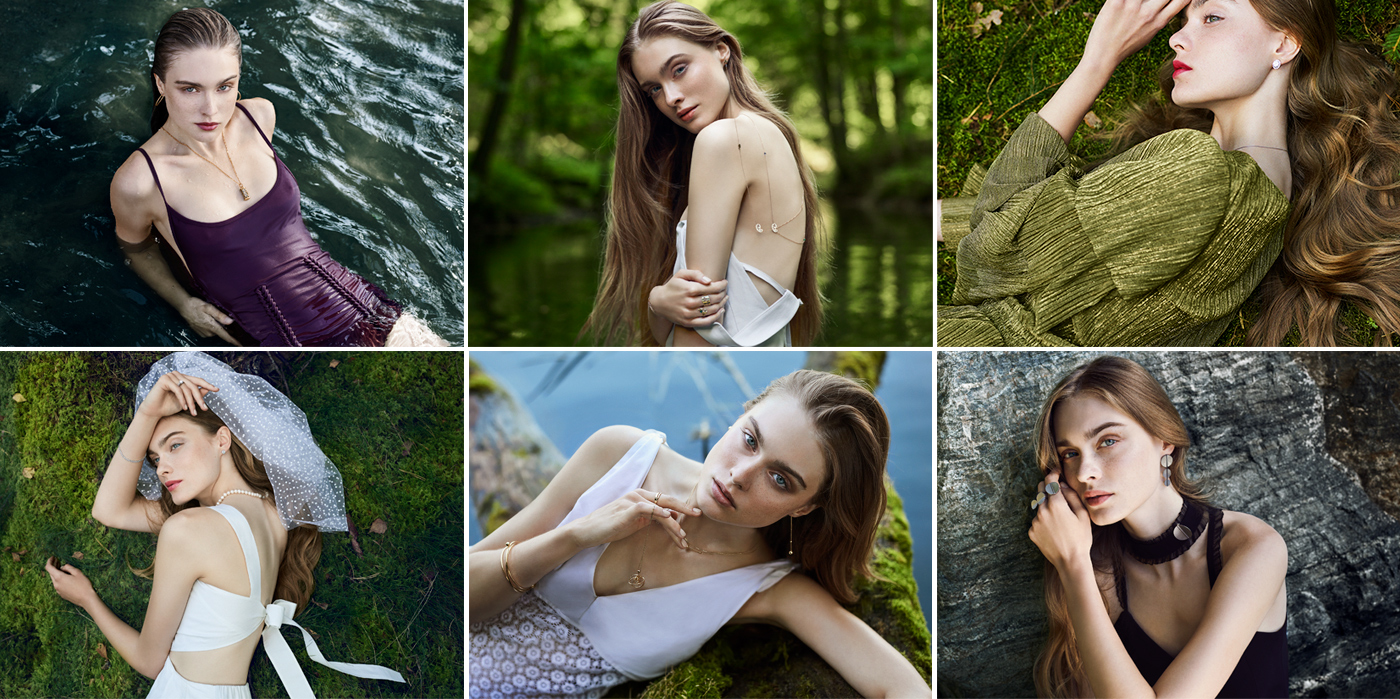 YES 2017 Calendar was shoot by Katarzyna Kifert / The Kissinger Twins. The model was Aleksandra Kedrzynska.
Work Part #2 - Cinematic Virtual Reality Films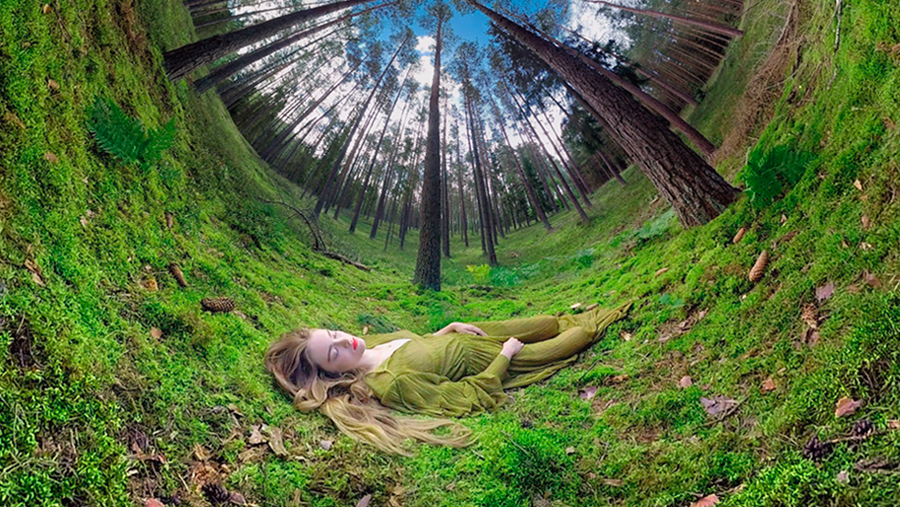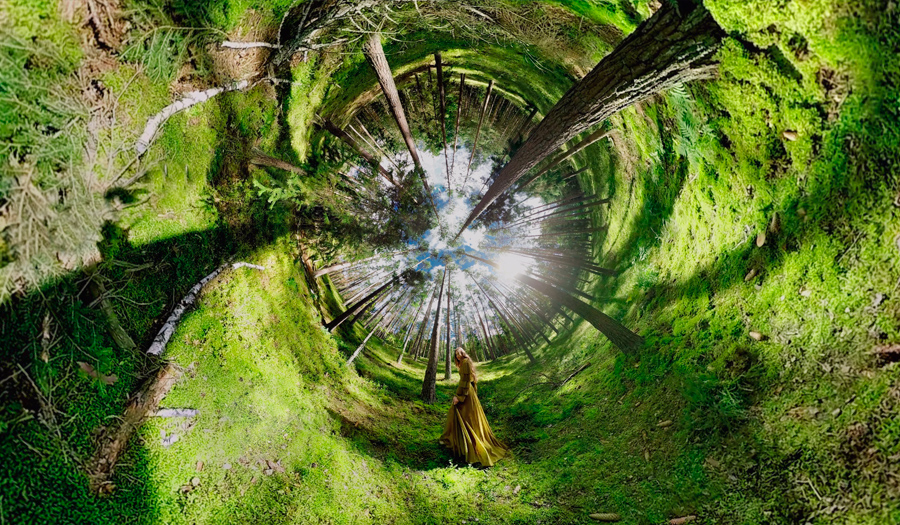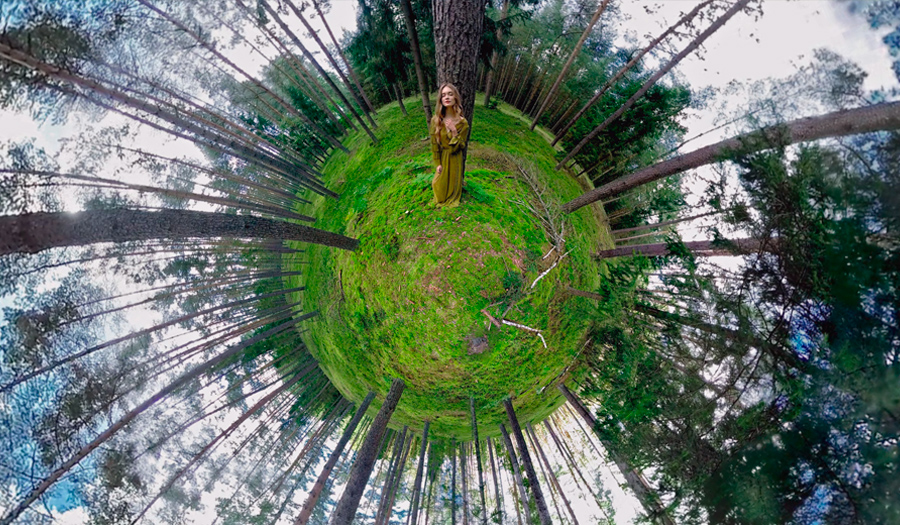 The style of our VR films could be described as Poetic VR. The stories, guided by a dreamy and surreal voice over, are optimized with 360 degree viewing.  The audience can experience a thrill of Presence – 'Being There' because they are teleported into our YES world. The familiar world they know from the photos or films now surrounds them. There is no frame, no 'edge'. Without use of jump cuts or edits, our long takes create a seamless environment. The sound design increases total immersion.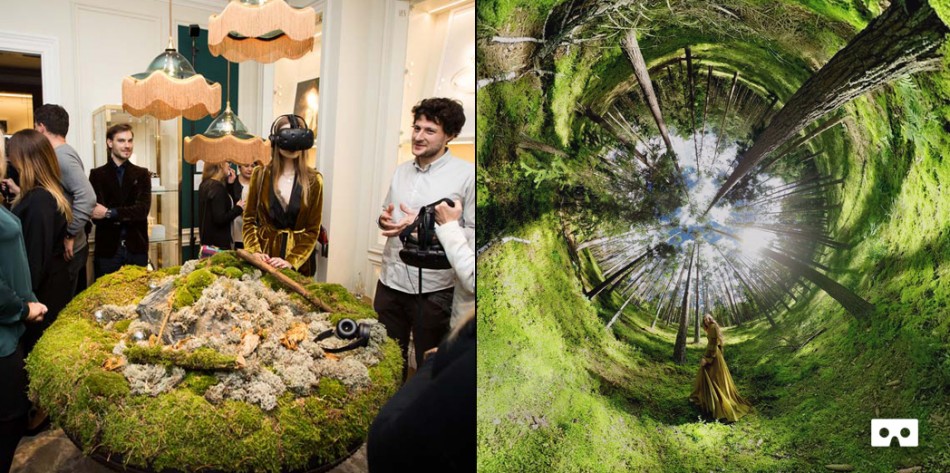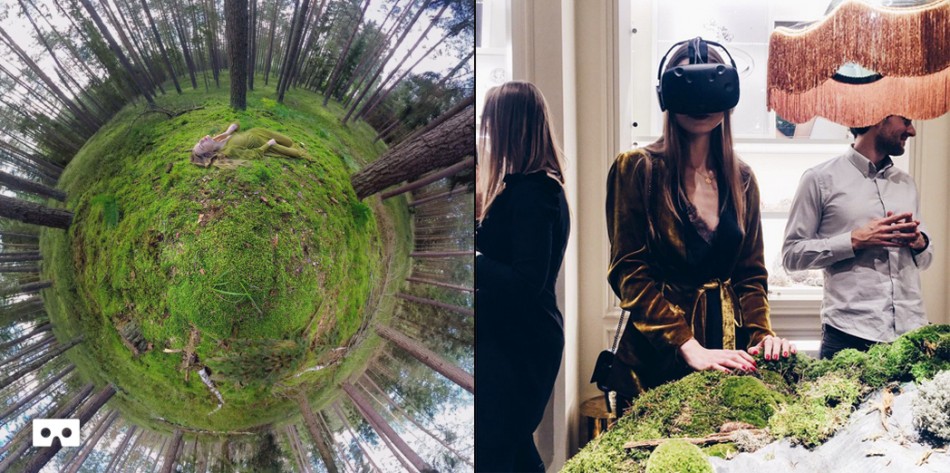 The premiere of the YES 2017 calendar was accompanied by a Virtual Reality installations made in partnership with HTC Vive.
Work Part #3 - Films
Series of mysterious and intimate online films. Our camera travels very close to the model, ensuring both the jewelry and physical details such as eyes, lips, hair look very sensual, all in slow-motion. Curated music enhances the desired mood.
We additionally shot a series of brief, yet engaging beauty Instagram videos and photos starring Aleksandra. Designed as short bursts of creative, they were seductive, playful and authentic
Work Part #4 Print
Press, Window Display and Outdoor.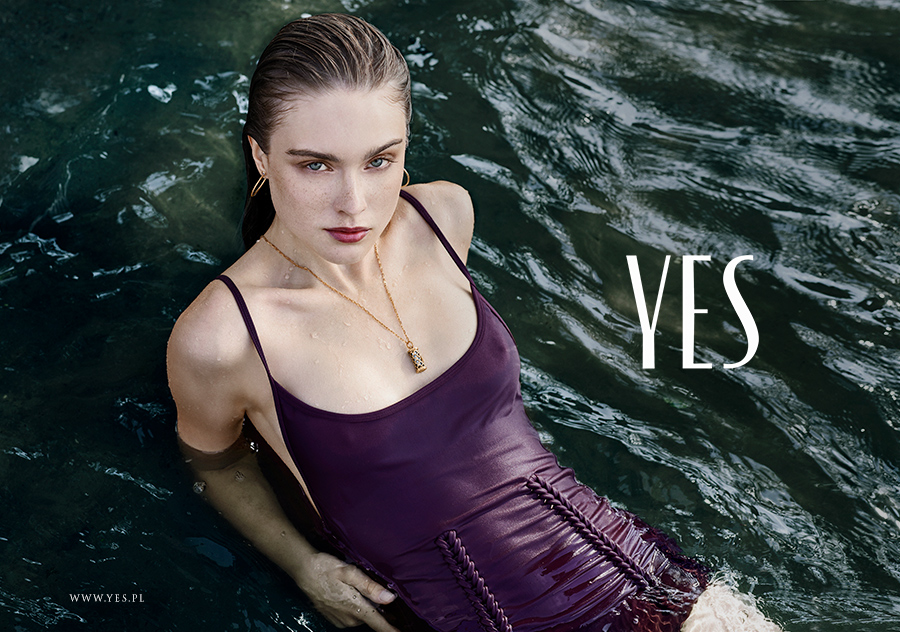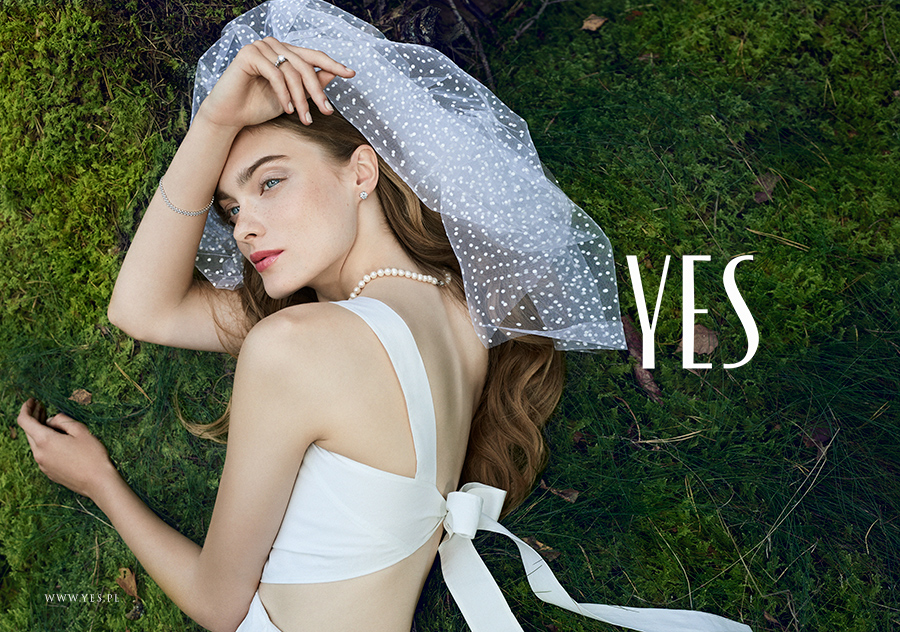 Conclusion
The unusual approach of a jewelry brand making use of a multi-channeled storytelling narrative that was amplified through innovative media was a success and helped to change the prevailing perception on YES while increase engagement of the audience. With more emotional approach to branding, as well as a fresh 'real girl' face of YES, reset a continuing dialogue with the audience and proved that the brand understands the needs and aspirations of young women.
---
Credits
Division

Brand

Photography

Live Action Director

VR Director

Art Director

DOP

Edit

Music

Colour

VFX

Model

Make Up

Stylist

Hair

Executive Producer

VR Producer

VR Operator

VR Composition

Sound Design

Voice Over Artist
Kind

Industry

Release Date

2016-11-25