The background
Everybody wants three things from their wireless plan: a fast connection, enough data, and to save money. Xfinity wanted to spread the word that Xfinity Mobile checks all of these boxes and more. So we created a series of mini mobile games that introduce people to a better wireless network.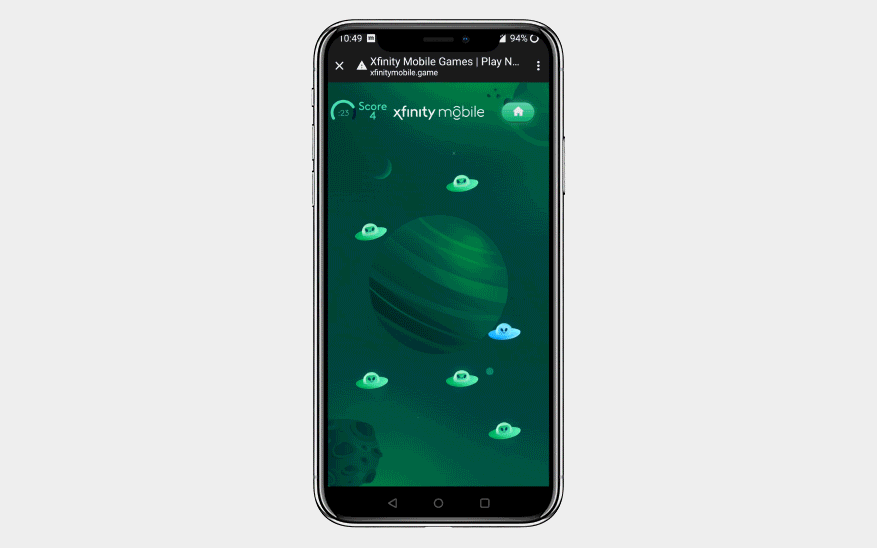 The execution
We designed and built three mini mobile games that live within Pinterest's native browser. The space-themed games educate players about Xfinity Mobile's reliable network, numerous plan options, and ways to save.
Each game is directly related to one of the benefits of Xfinity Mobile's powerful nationwide network. Switch 'n Save shows how you can save up to $400 a year on your wireless bill; Got You Covered boasts excellent coverage and customer satisfaction; Mix n Match demonstrates the freedom to change your data plan at your will. We also went above and beyond with an "extended mode" for each game, giving players even more out-of-this-world fun.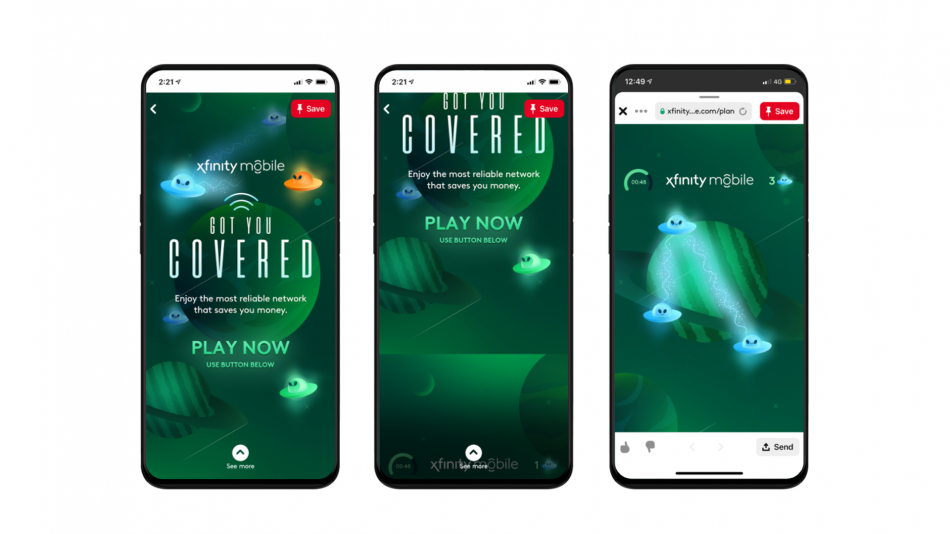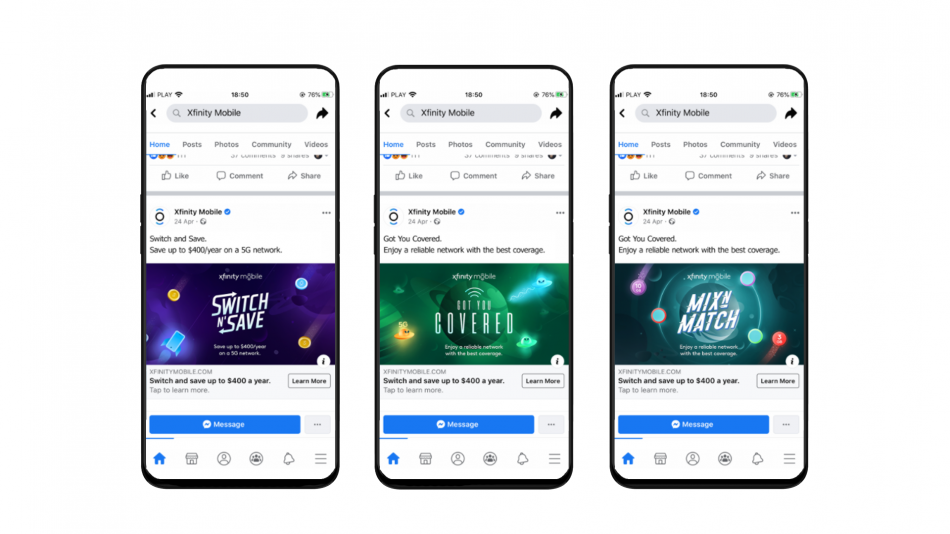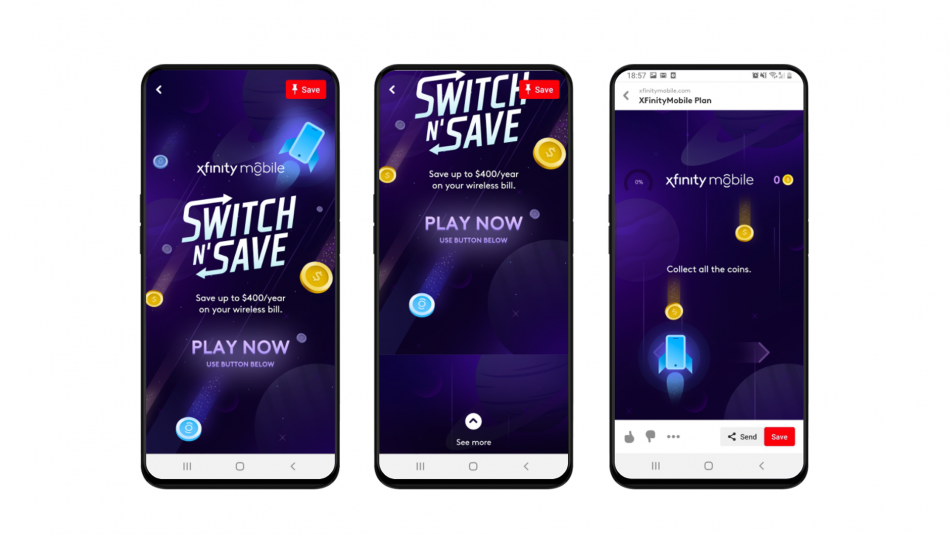 This project demonstrated how agile our team is. We worked through bugs with ease, adhered to tight 1-day turnarounds, and navigated working with partners across multiple time zones. A major high was creating four 30-second background tracks and 36 unique sound effects in less than two weeks. Overall, implementation was a huge success, and the QA phase was a breeze. We even delivered the project before the scheduled date.
Results
Not only are the mini-games addictingly fun to play, but they also clearly communicate a strong brand message. We demonstrated that with Xfinity Mobile, you make the rules and are in control of your mobile plan. And we did it all without asking the user to leave Pinterest.

Visit Page
---
Credits
Division

Game Director

Agency

Brand
Platform

Kind

Industry

Release Date

2020-09-24