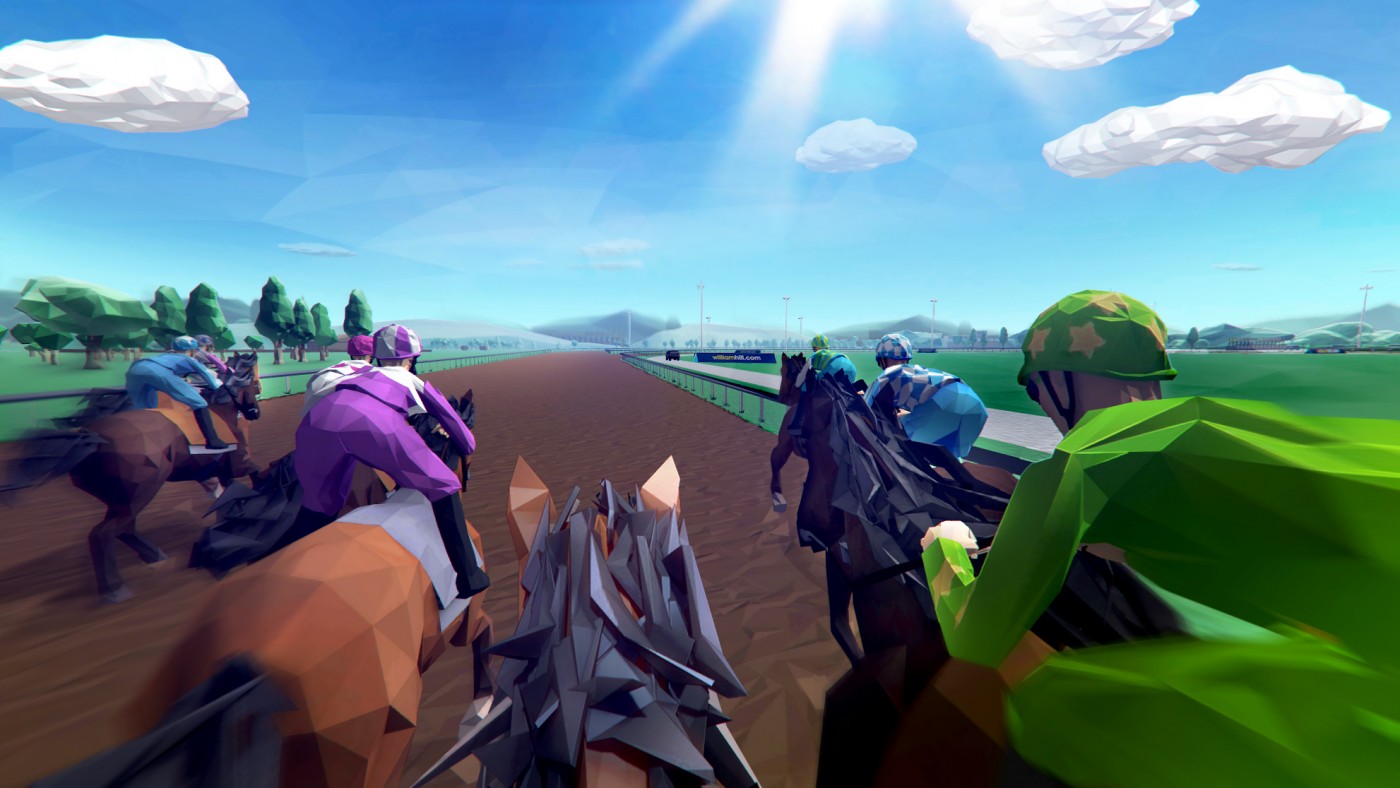 William Hill: Get in the Race
Get In The Race recreates live horse races, as they are happening, in virtual reality. The product pulls in real time data about the horse's position, stride length and heart rate so that users can see a real race, in real time from their chosen jockey's point of view.
Get In the race
As a customer-centric service provider, William Hill recognises the imperative to innovate its product offering constantly. The sports betting category has already been disrupted several times by emerging technologies.
William Hill identified UNIT9 as an innovation partner. The resulting collaboration is Get In The Race, a minimum viable product (MVP) that envisions the future of horse racing using virtual reality and real time technology.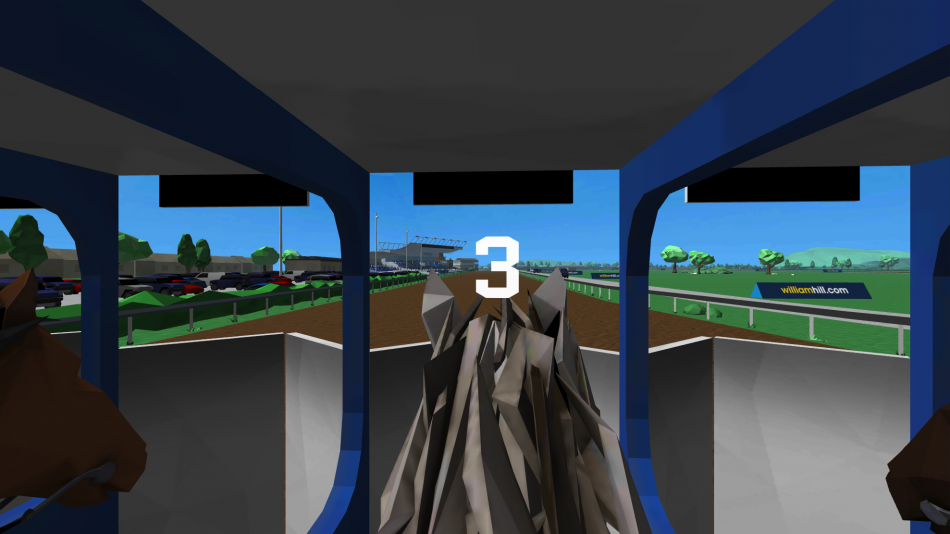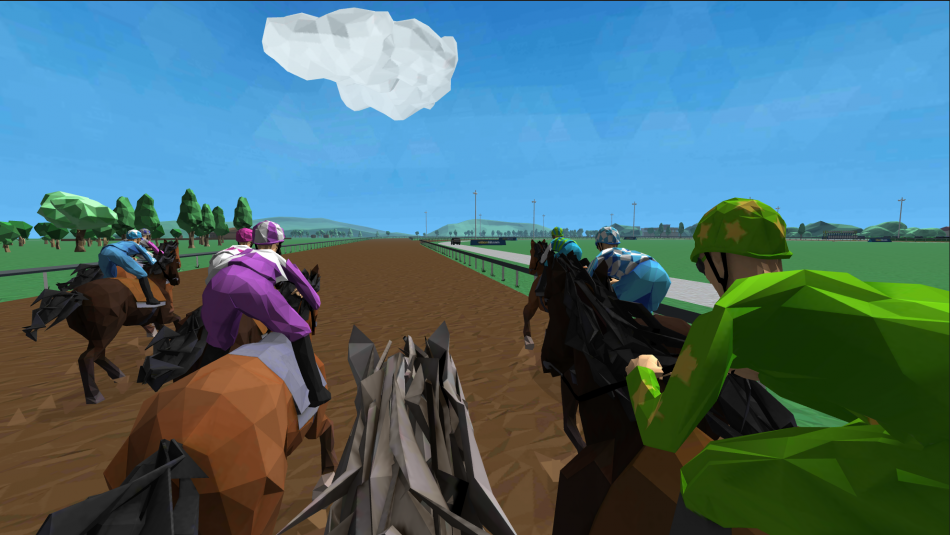 The Minimum Viable Product
We built an inch-perfect virtual Kempton Park racecourse populated by horses and jockeys in true-to-life colours. Rendered in a stylised, low-poly look and feel for Cardboard VR.
The GPS data stream records the position of each horse at every second to 1m accuracy. However in a live race every inch counts, so we developed algorithms that average multiple data points simultaneously to predict the live position of each horse.
The Innovation Phase
The Innovation Phase is UNIT9's bespoke methodology to harness innovation for our clients.
We follow a lean startup philosophy with measurable outputs from UX/UI, visual mockups and a prototype to a detailed fulfillment plan, rigorously tested at the end user level to ensure customer focus throughout.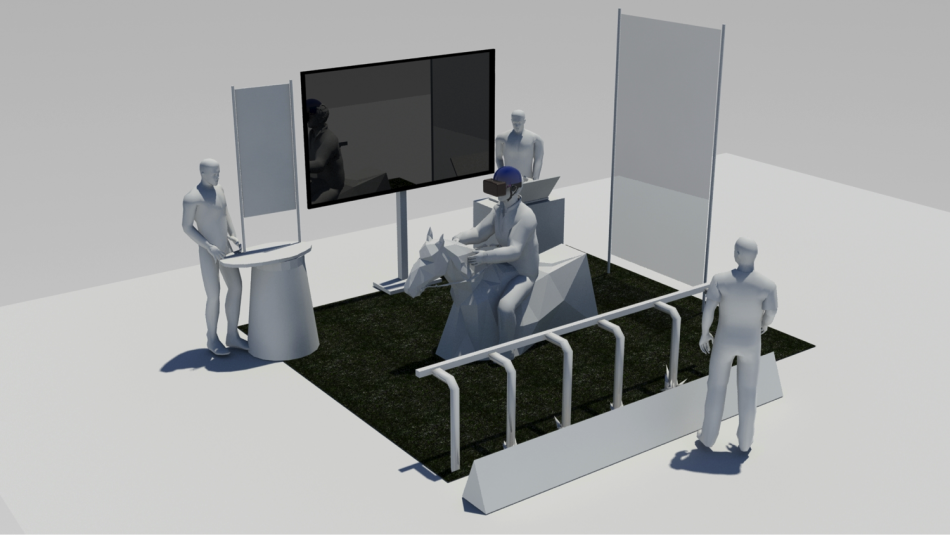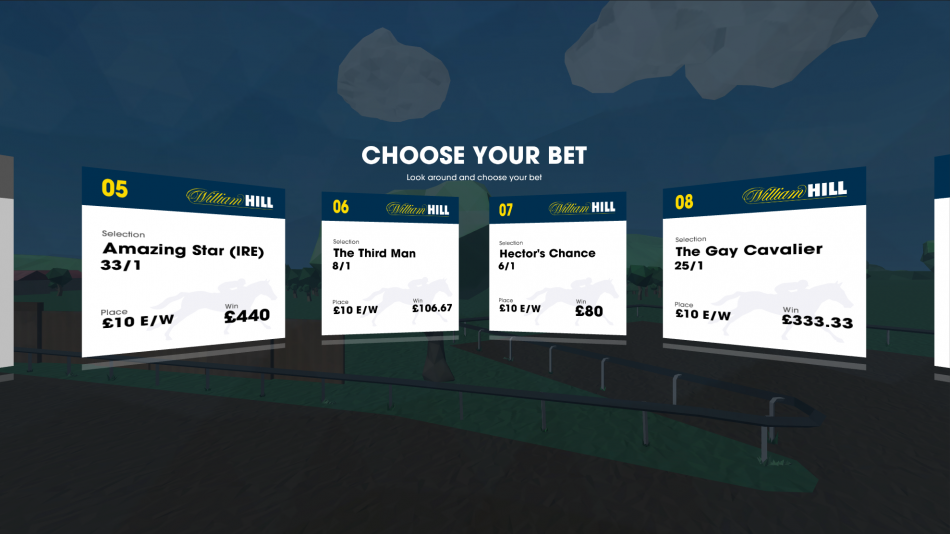 Creative Innovation Layer
"Asking the right questions takes as much skill as giving the right answers."
Working in sprints, we research and ideate user needs, business objectives and existing resources. We identify potentially disruptive technology trends and create concept sketches, mockups and early UX designs. Virtual reality and live data were identified as fertile territory for exploration. We focused on reimagining live horse racing as a virtual reality experience for William Hill customers.
Team: Innovation Architect, Creative Technologist, UX/UI Strategist, Executive Producer.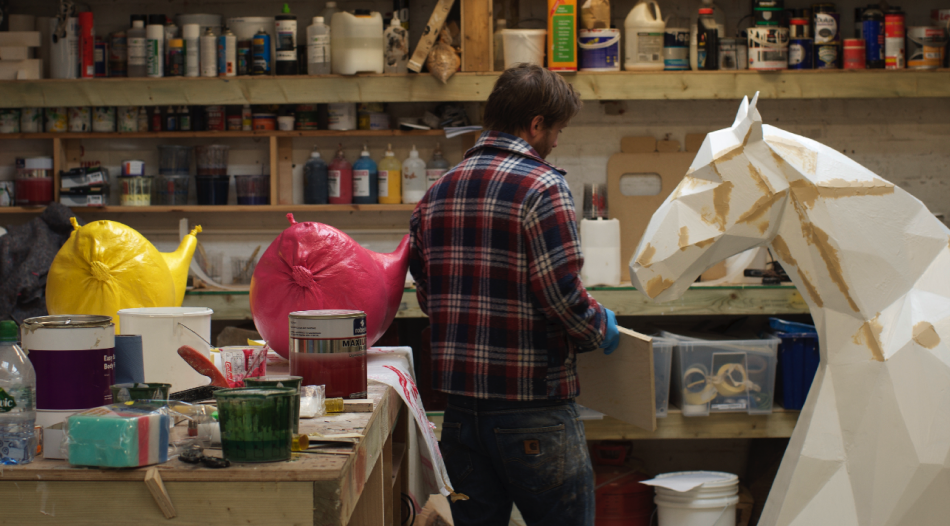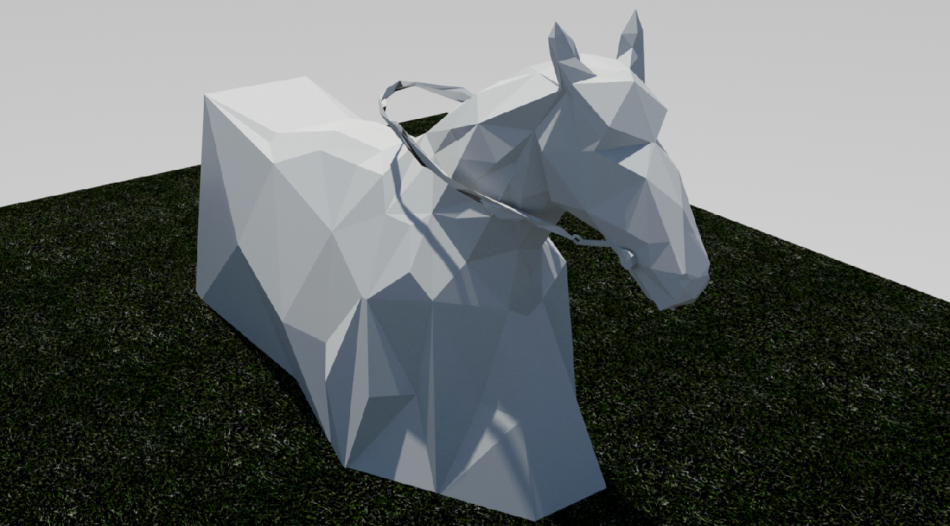 User Engagement Layer
The User Engagement Layer generates customer learnings swiftly to facilitate informed design decisions. Basic prototypes are rapidly developed and deployed, modified and re-tested.
The UI/UX challenge was to fully democratise the content by making it navigable without the use of a controller. Users are able to select bets, view data and analytics with gestural interactions.
Team: Software Engineer, 3D Artists, UX Designer
Get In The Race was released at Digital Shoreditch 2015. Depending on further user testing it may be made available in stores and on mobile VR headsets.
---
Credits
Division

Brand

Creative Director

Digital Producer

Project Manager

Innovation Architect

Art Direction & UX Design

3D Artist

3D Artist

Tech Lead

Tech Lead

Developer

Head of QA

QA Senior Tester

Marketing Creative

Marketing Creative