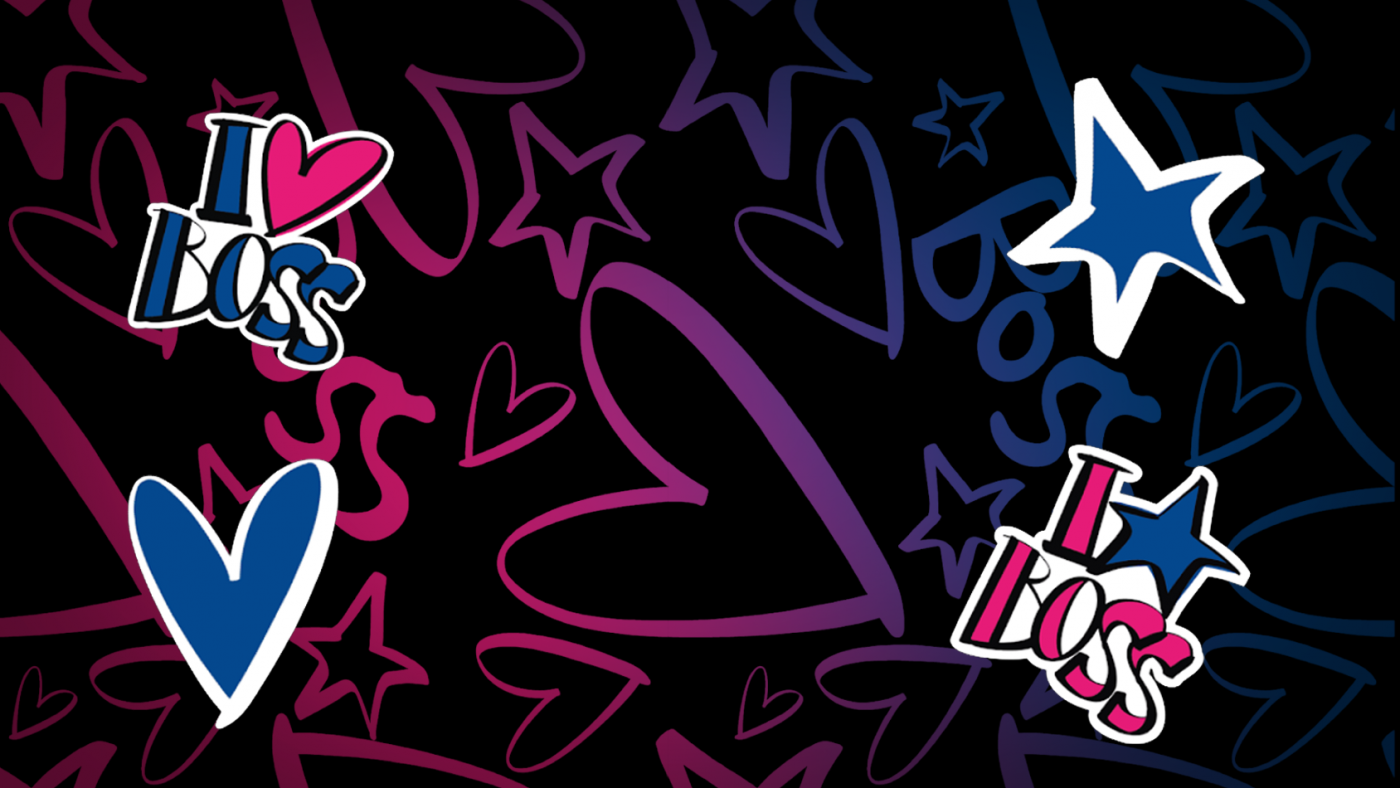 The background
BOSS wanted to launch their holiday campaign in a fun, festive way. So, together with TikTok Creative Lab, we created a viral TikTok challenge that encouraged people to strike a pose and celebrate the season with confidence.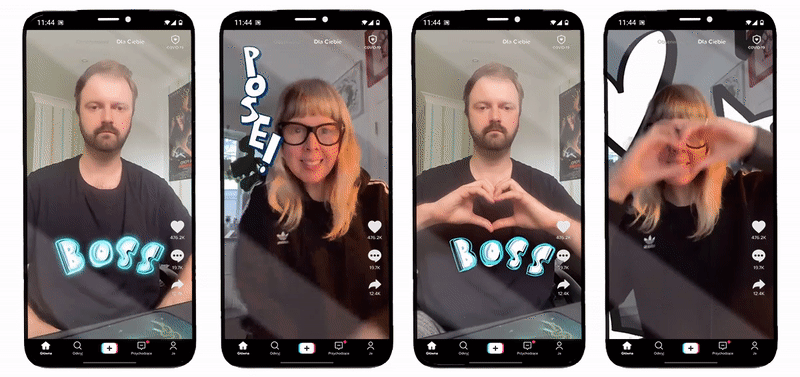 The execution
The #MerryBOSSmas challenge let TikTok users recreate the in-store Christmas
shopping experience at home, providing an immersive 'shop window' feeling that people missed in 2020. We built an AR filter for TikTok that encouraged people to pose like a BOSS store mannequin and show off their BOSS confidence.
The challenge had four different phases, each with its own unique assets, including hearts, stars, and text that read POSE and BOSS. Creators triggered each new phase by holding up a 'heart hands' pose—a creative transition we'd never seen done before. The filter was simple, but the videos encouraged a lot of creativity. Creators filmed themselves participating and encouraged their followers to duet with them.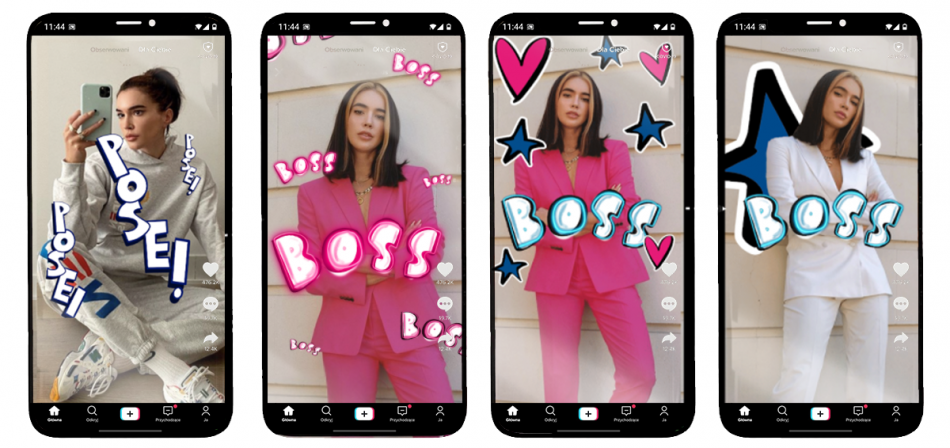 Our team enjoys pushing the limits of TikTok's Effect Creator platform, and this project was no different. We experimented with various ways to trigger effects, ultimately landing on 'heart hands' for its uniqueness and relevance to the BOSS brand. We're especially proud that we were able to implement assets in both the foreground and the background, which is easier said than done. This project inspired to hold our heads high and strike a pose every single day!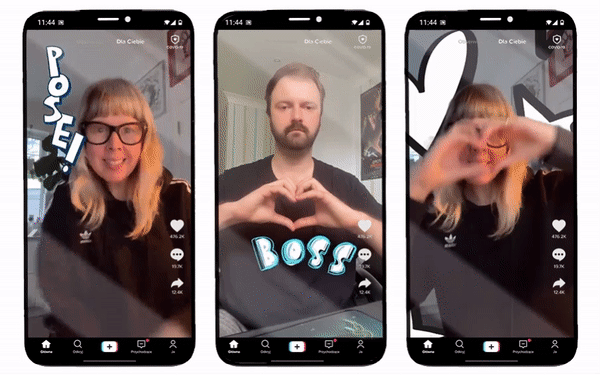 The results
The #MerryBOSSmas challenge was an unprecedented success, earning 4.1 billion views on TikTok and counting. It showed that even the simplest of effects can be fun, festive, and inspire creativity! It was a pleasure to work on such an uplifting, empowering project.
---
Credits
Division

Brand

Creative Director
Platform

Kind

Industry

Release Date

2021-03-12