We love TV documentaries about art and travel. But even the best of them inevitably suffers from what you might call "the tyranny of the edit": the director/editor chooses what you see and for how long.
By contrast, the Bali Temple Explorer demonstrates a whole new way to explore a location shown with video.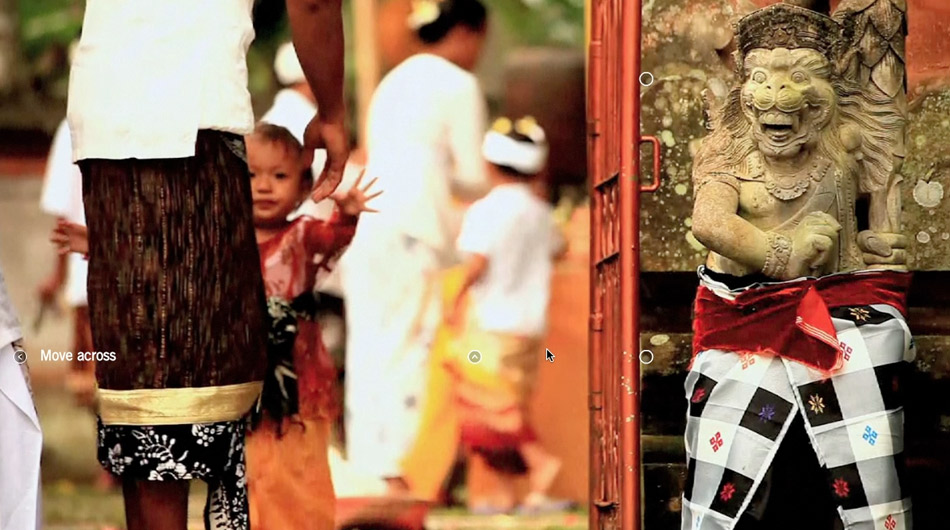 The website lets you explore a Balinese temple, shown with over 150 interlinked HD videos.
But you are in control of your filmic exploration – you can follow your own interests at your own pace, thus allowing a stronger emotional experience.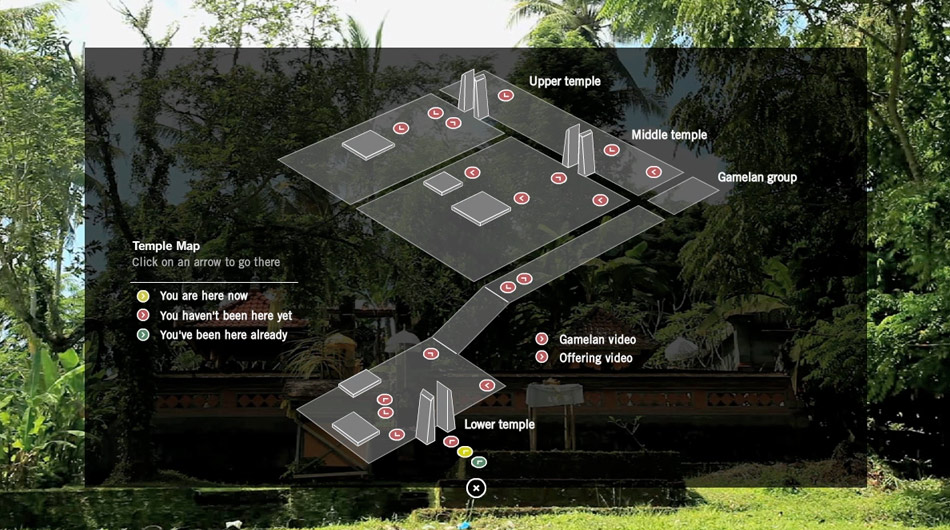 2011 Webby Honoree & Winner. 2012 Webby Honoree and One Show Interactive Finalist.
Visit Page
---
Credits
Division

Director

Interactive Producer

Hybrid Designer

Developer

Tech Lead

Lead Designer

Designer

Designer

Production Company
Technology

Platform

Kind

Target Market

Release Date

2011-02-25