The background
Tesco were celebrating a big milestone this year – their 100th year of delivering Christmas to the nation. So, to help the nation get into the festivities, we built a fun, festive, adventurous mobile game so that people could deliver 100 Christmases of their own.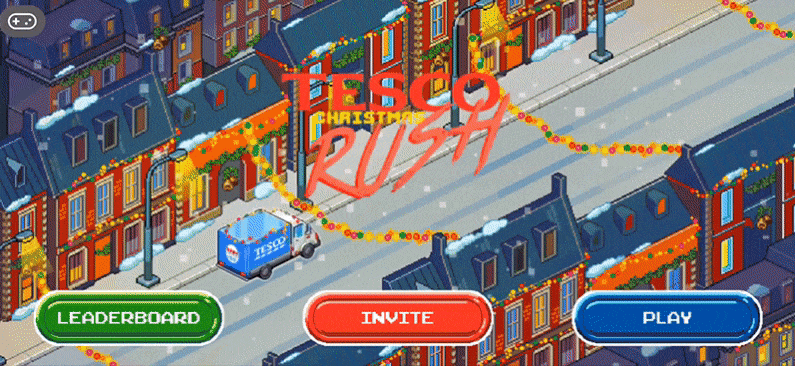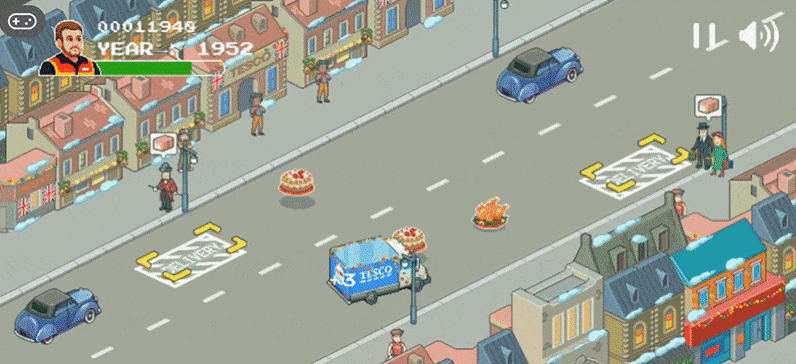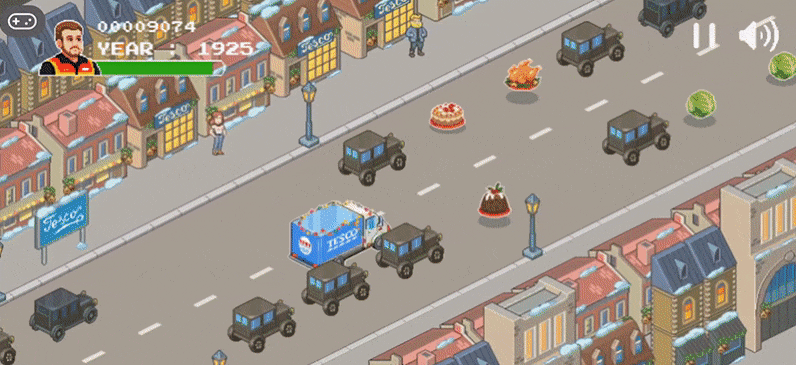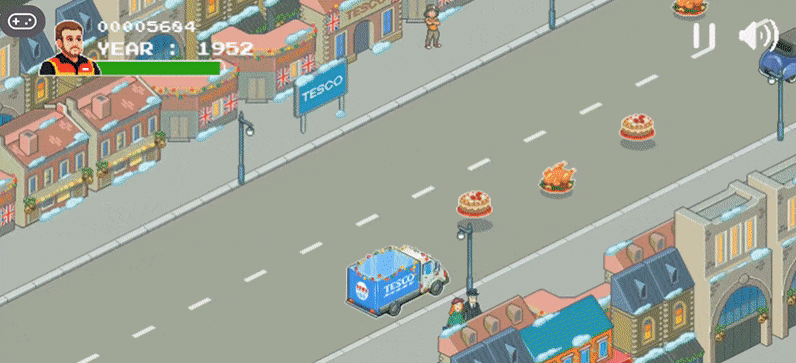 The execution
Tesco's Delivery Dash takes you on a spin through five different decades from the last 100 years, with the goal to deliver as much Christmas cheer as possible. The gameplay is all about collecting Christmas dinner staples and delivering them before the timer runs out. Every so often, magical Christmas lights trigger spontaneous time travel to another decade! The food and the deliveries keep the timer topped up, and the game lasts as long as it does – which naturally gets harder the further you get. When the timer reaches zero, the session is over, you're returned safely to the present day and your score added to a global leaderboard.
The challenge was to base the game as closely on Tesco's Christmas commercial as possible, and with our retro-style game and old-school visuals, we were able to give it a new home in Facebook Messenger's Instant Games. We worked closely with visual and audio artists to get the details of each decade exactly right. In the roaring 20s, you'll zip around Ford Model Ts; in the electric 80s, you'll zoom alongside funky DeLoreans.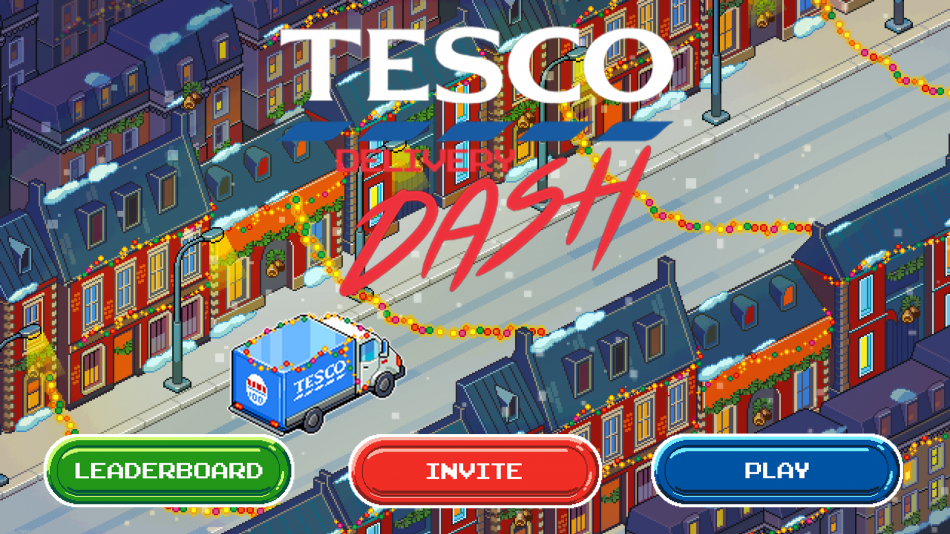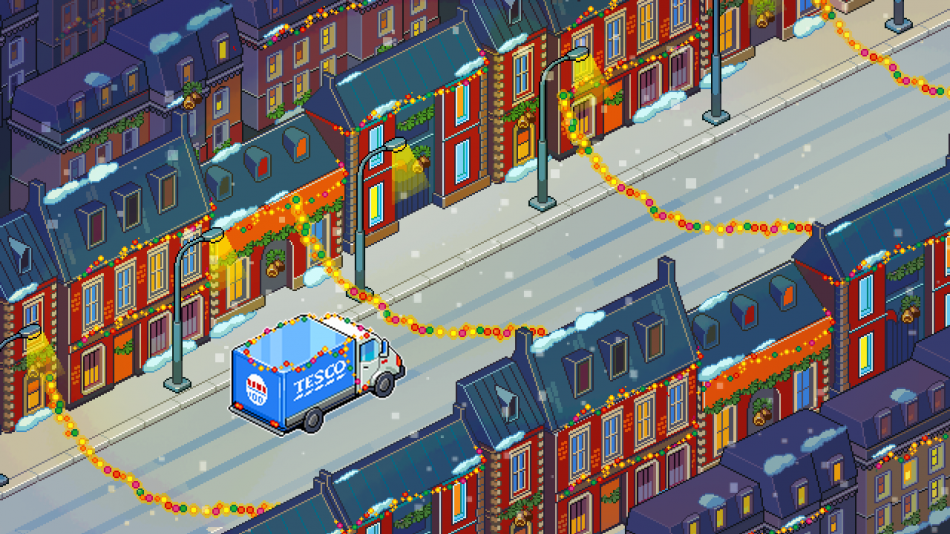 The results
Tesco Delivery Dash was a big hit and totally addictive. Due to the endless nature of the game, you could play for hours on end (theoretically). The game was perfectly timed to launch right as the festive season properly kicked off – so people were essentially delivering Christmas right alongside Tesco.
To shoppers, it was a merry reminder that Tesco has been delivering Christmas for a hundred years. And to us, it was proof that we can build a fun, entertaining game and tailor it to any platform.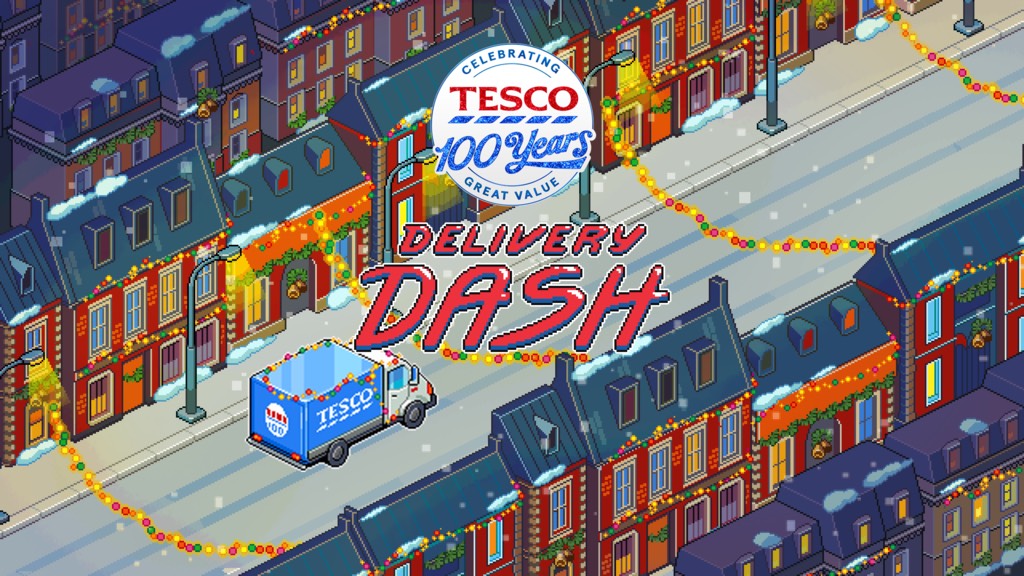 Visit Page
---
Credits
Division

Game Director

Agency

Brand
Technology

Platform

Kind

Industry

Release Date

2019-12-04