The background
For International Women's Day, Samsung wanted to emphasize the importance of gender equality to its employees. Guided by the 2023 theme "Embrace Equity," we worked with one of Samsung's employee resource groups (ERGS) to acknowledge the achievements of women throughout the company.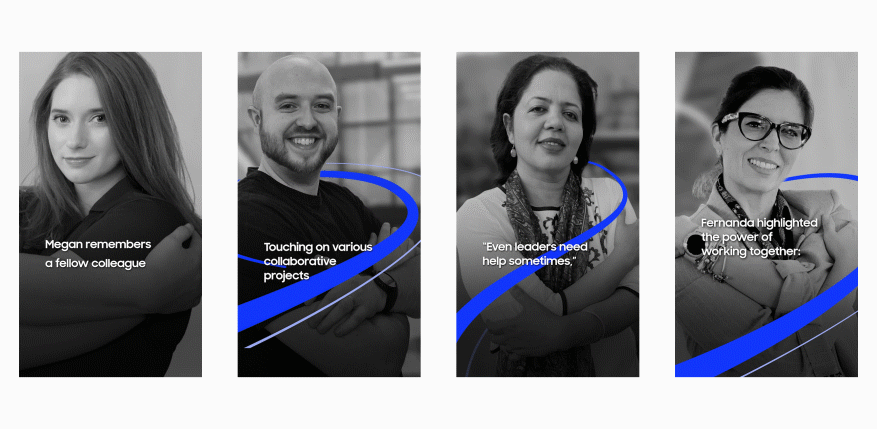 The execution
We interviewed four Samsung employees about how they embrace equity in their workspace. The interviewees — Megan, Adam, Maria, and Fernanda — each represent one of Samsung's core values: passion, allyship, embrace, and mutual respect.
They shared powerful stories about the role their Samsung ERG community played in their career development, the crucial help they received on their way to success, and how they pay it forward to benefit others in a systemic, strategic manner.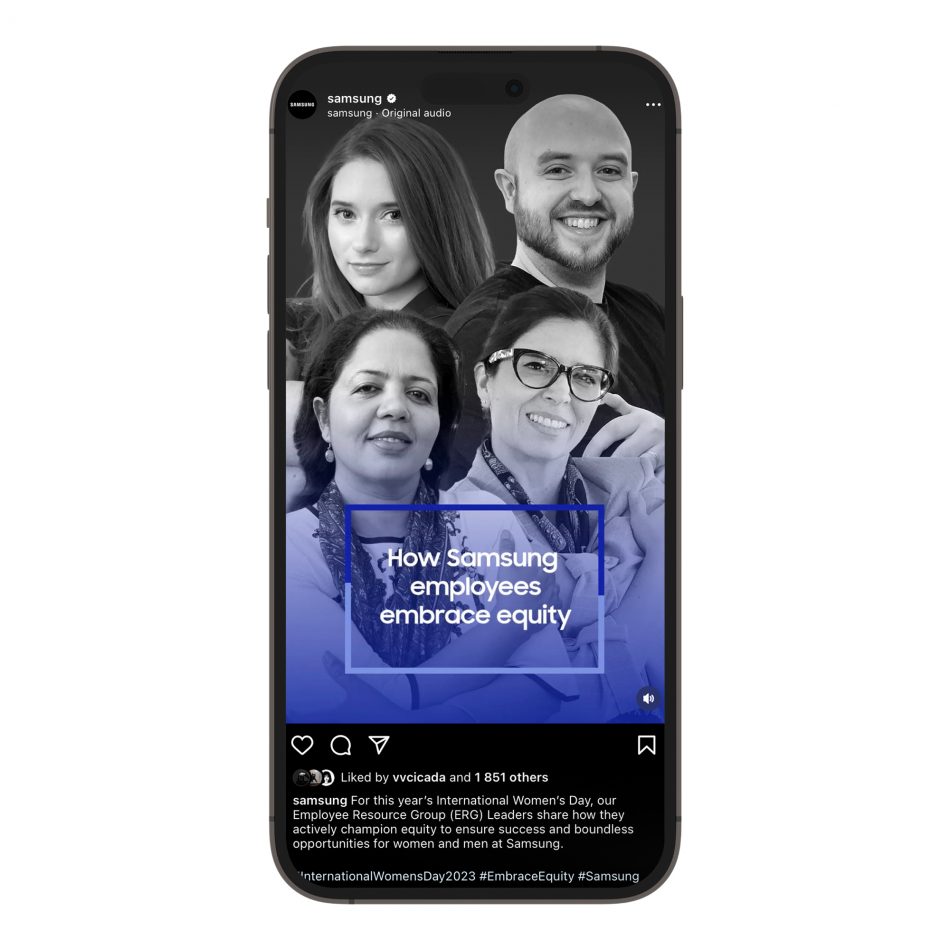 Our team turned these inspiring stories into a shareable video with motion graphics, which was translated into multiple languages and viewed around the globe. To further promote our empowering message, we created a toolkit of photos, videos, and copy for sharing on Instagram and Facebook.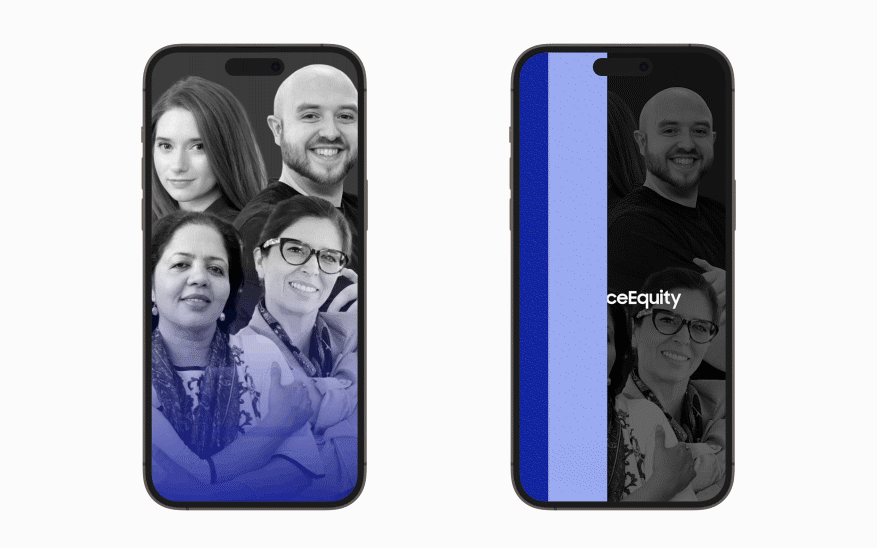 The results
The "Embrace Equity" video is a cheerful, inspiring look at what's possible when we learn from and support women. By highlighting the opportunities available to women at Samsung, we inspired and encouraged everyone to chase their dreams and life each other up in their pursuit of success.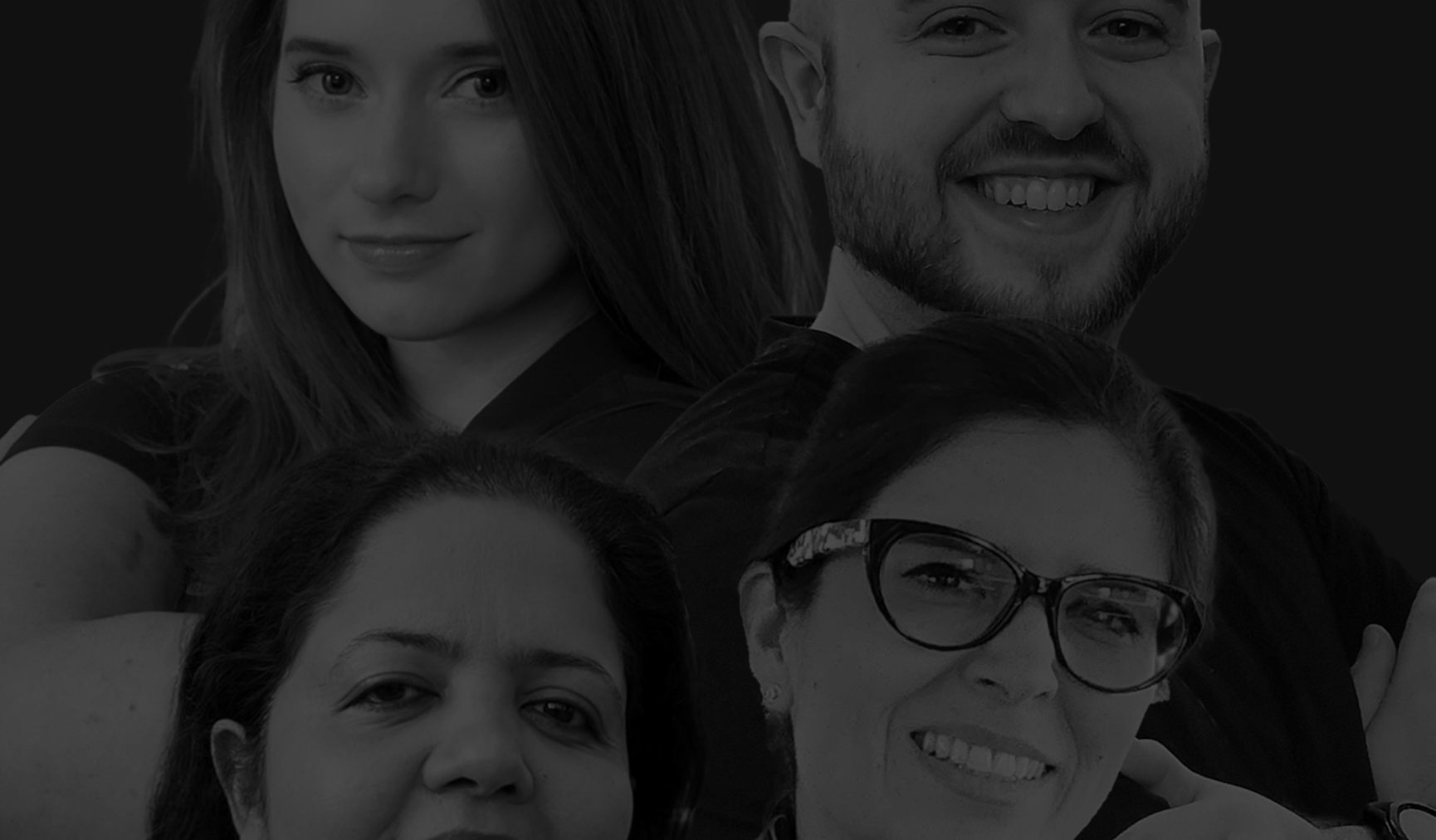 ---
Credits
Division

Creative Director

Agency

Brand
Platform

Kind

Industry

Release Date

2023-03-08