Samsung Flows: A Journey To The Future
Every year Samsung hosts a space at Milan Design Week (Fuori Salone). For their 2014 exhibit Sean and his team were invited by Cheil Worldwide to create an installation that celebrated the brand's dedication to design and innovation.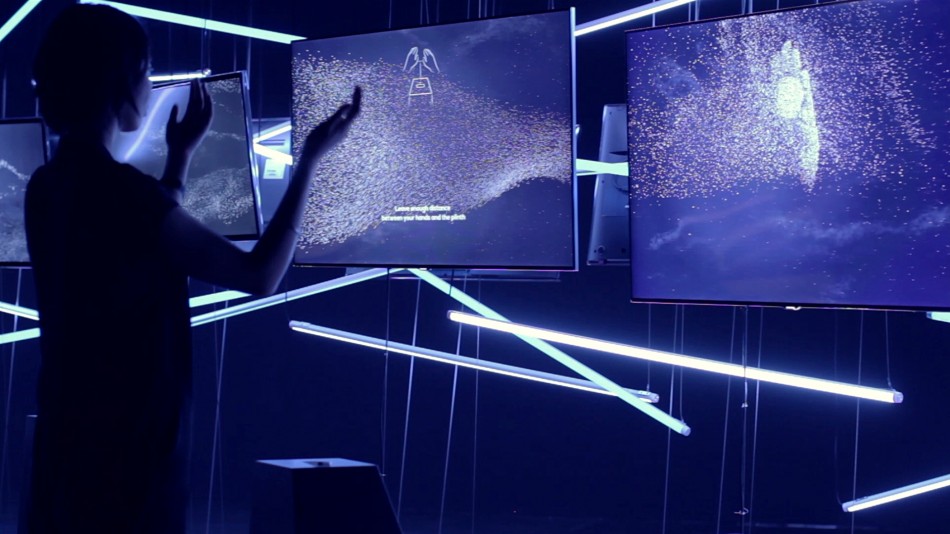 Sean and his team envisaged an exposed structure of intertwining Samsung products, bespoke lighting, animation and sound to represent a journey from the present into an artistic presentation of the future. Products were physically deconstructed which then transitioned into animation where the parts dispersed into particles. This cumulated in visitors being able to move the particles to reveal imagery of the future by gently waving their hands in front of the screens.
Sean lead much of the project from pitch to final build. Together with the team he created the 3D walkthrough and the huge animation which ran through the sculpture. In Milan, he directed the Italian team, building the installation whilst simultaneously filming the whole process for the making-of film.
---
Credits
Division

Agency

Brand

Director

Production Company

Sound Designer
Kind

Industry

Release Date

2014-02-05