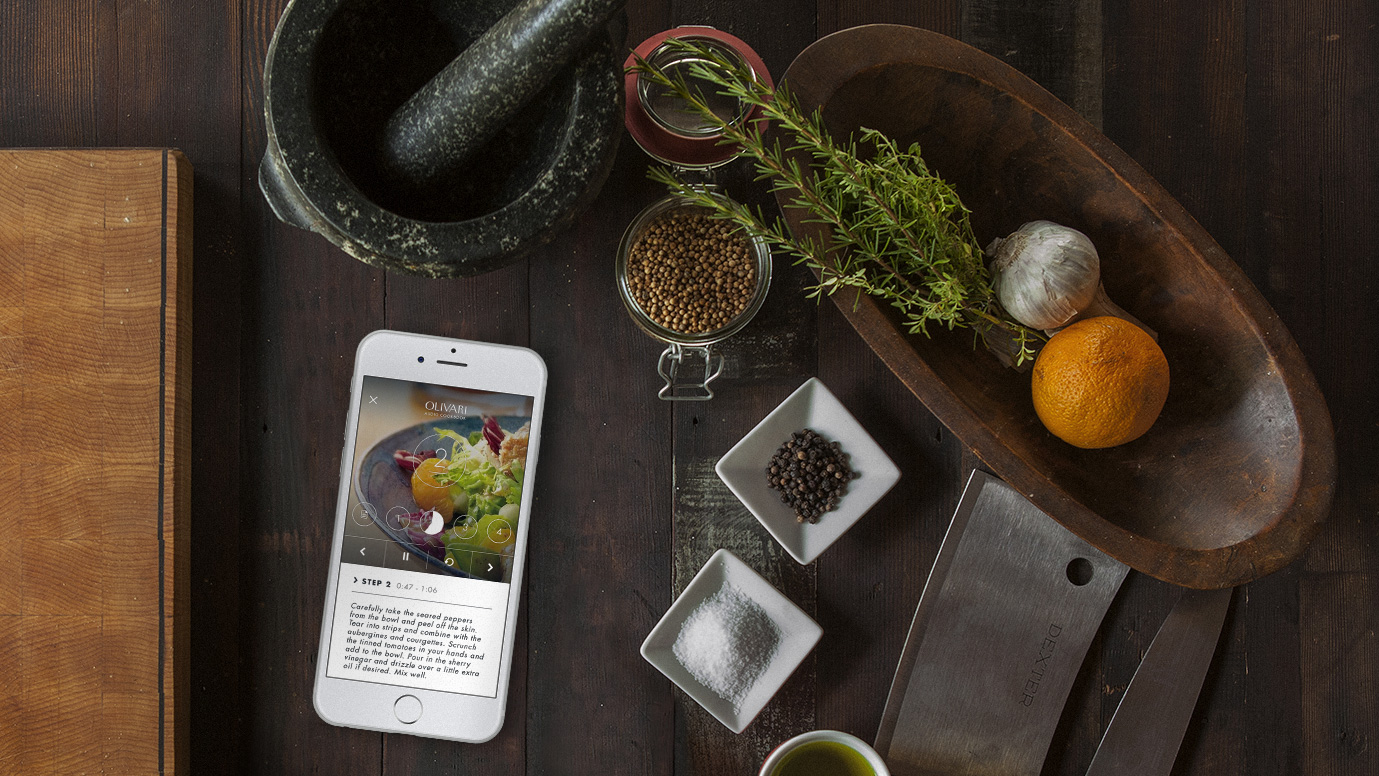 What do you do when you're cooking with the aid of a cooking app? Interaction with the recipe requires touch, which can be problematic if your fingers are covered in olive oil, egg yolk, crushed tomatoes, raw chicken, butter, flour, or any other delicious ingredient that could cause significant harm to your mobile device.
The solution came when twofifteenmccann partnered with UNIT9  to build an audio-enabled cooking app, controlled by the user's voice commands. Interaction is intuitive, fluid, and hands-free. Instead of swiping the screen to move to the next step, simply speak aloud to hear what's next.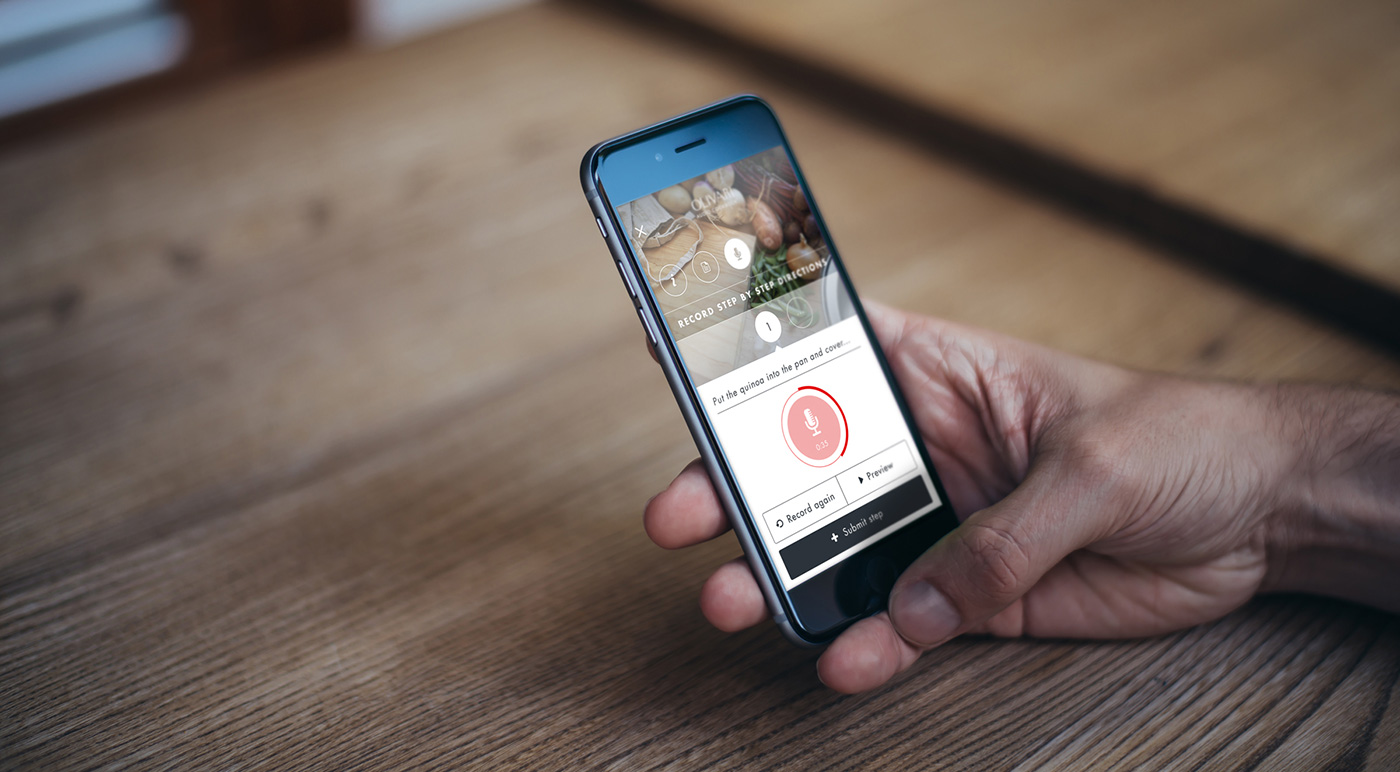 The app itself is not only an extremely useful tool, it's also a very beautiful one. UNIT9 is known for merging the creative worlds of aesthetic and practicality, and the Olivari Audio Cookbook is no exception.
"A good user experience is one that answers a need, the smartest and easiest way possible,"  says Cyriele Piancastelli, UX designer at UNIT9. "Whilst cooking, using vocal commands is obviously the most appropriate interface, as your hands are already pretty busy. That's why we decided to build Olivari Audio Cookbook around that feature, as the main and most important feature of the app."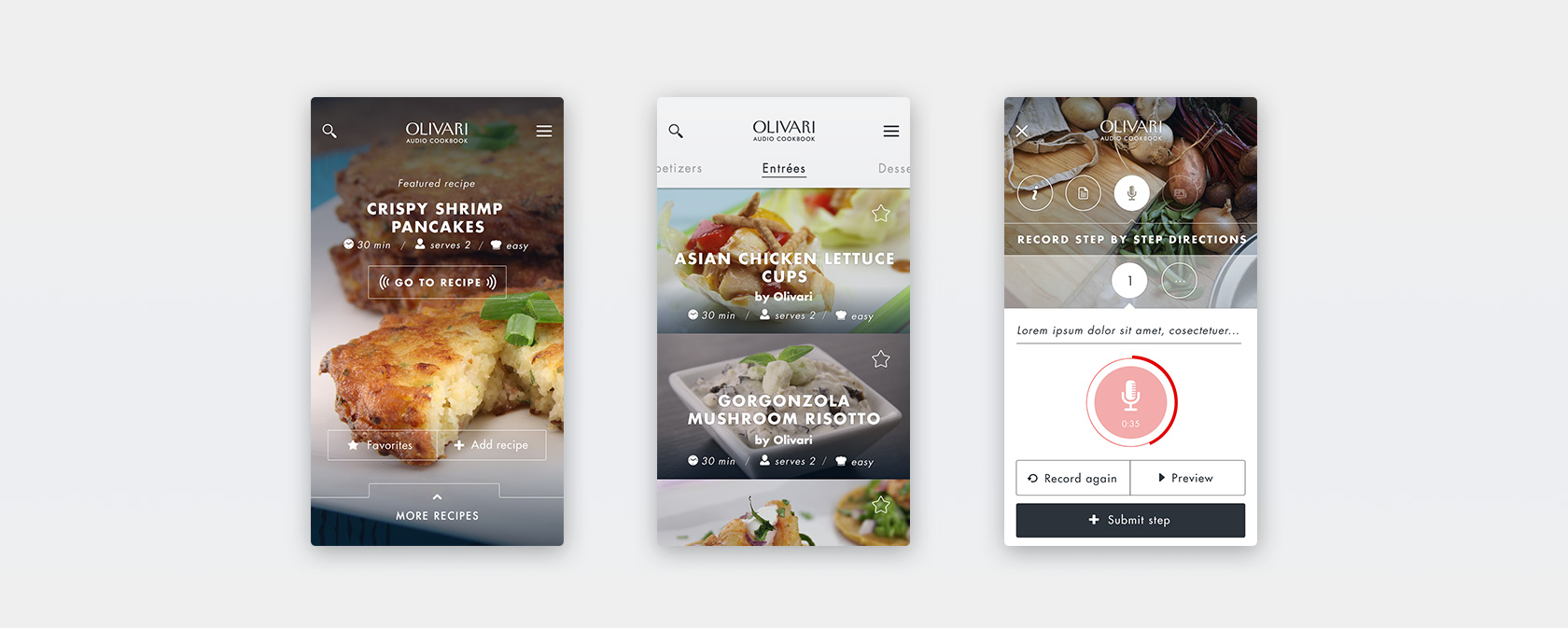 UNIT9 created an additional feature to take full advantage of the audio-technology used to develop the app. Users can record step-by-step instructions for their own recipes and submit them for approval to Olivari. These recordings can either be of the user's own voice or a "translated" recording based off the user's text. This feature creates a sense of ownership among users, because the library of recipes expands based on user knowledge. It's old-world recipe sharing brought to the modern age.
The app has inherent value by way of practicality, making it a valuable tool in the kitchen. By associating it with Olivari's brand, the Olivari Audio Cookbook creates brand loyalty among its users. It's marketing by way of value.
---
Credits
Division

Agency

Brand

Executive Producer

Interactive Producer

Technical Project Manager

Concept

Creative Technologist

UX

Art Director

Tech Lead

Developer

Developer
Download

Technology

Platform

Kind

Industry

Target Market

Release Date

2014-08-12