An urban road-racing game for mobile
To launch Nike's new Air Zoom Mariah Flyknit, UNIT9 was asked to create a minimal, modern and fast mobile game to live inside the app of UK retailer JD Sports. Our team delivered the creative approach, game design and build in just four weeks. Creating a road-racing legend reimagined for modern life. Check it out on the JD sports app on iOS or Android.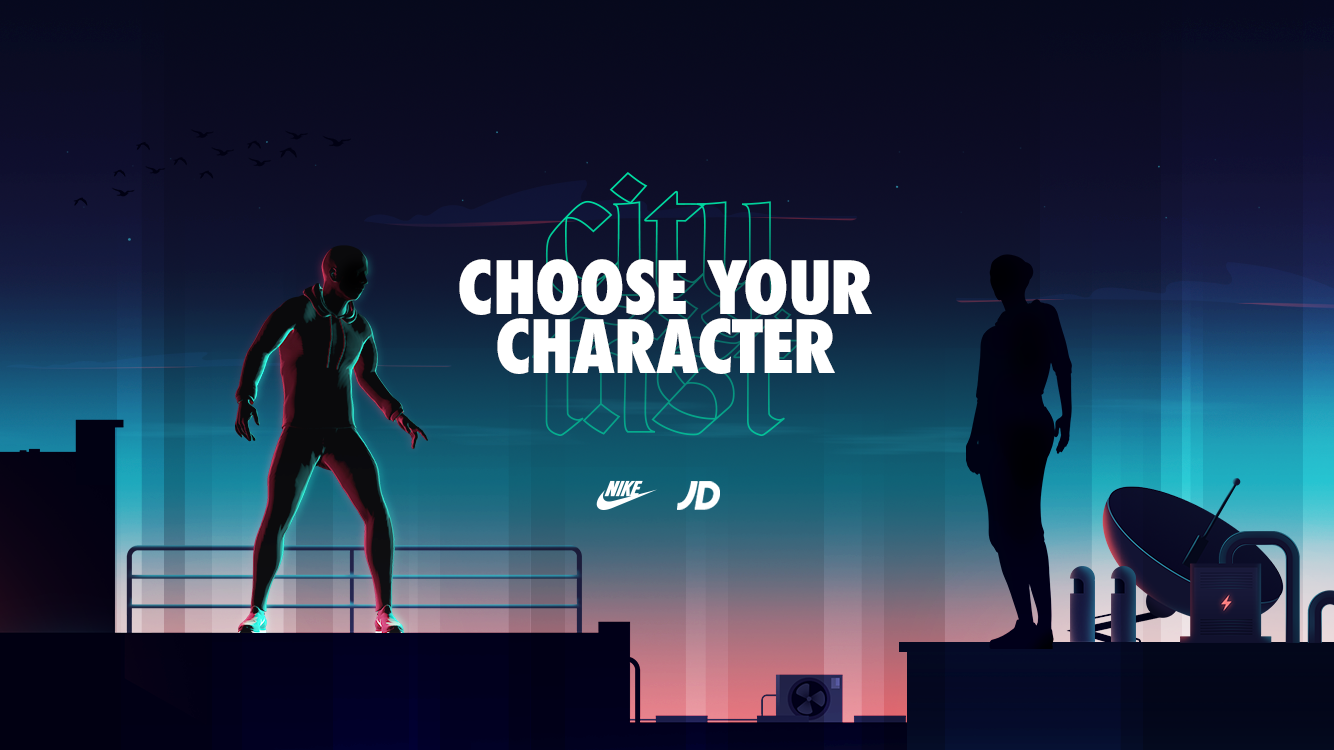 Style & Creative
We worked hard to create a visually impressive experience to complement the minimal gameplay. The user can choose to be an athletic male or female silhouette, with Nike Fast Pack shoes on full display.
The game is set in a parkour environment, taking inspiration from the Fast Pack campaign visuals with a smokey cityscape, featuring streetstyle obstacles. The runners' journey seamlessly connects three parts of the city – rural, industrial and downtown – as the silhouetted figure speeds through the landscape.
Game design
To complement the Fast Pack Line we wanted to make the gameplay modern, minimal and fast. The game is a platform runner, where the character progresses through different environments, increasing and maintaining top speed as they dodge obstacles along the way.  Players compete on a leaderboard with their best time and can improve their scores by accelerating or reacting to avoid obstacles.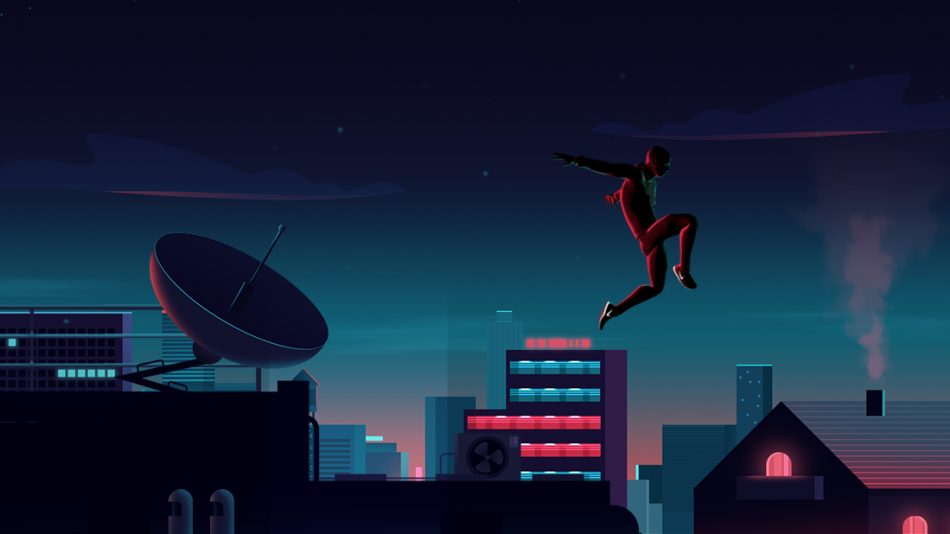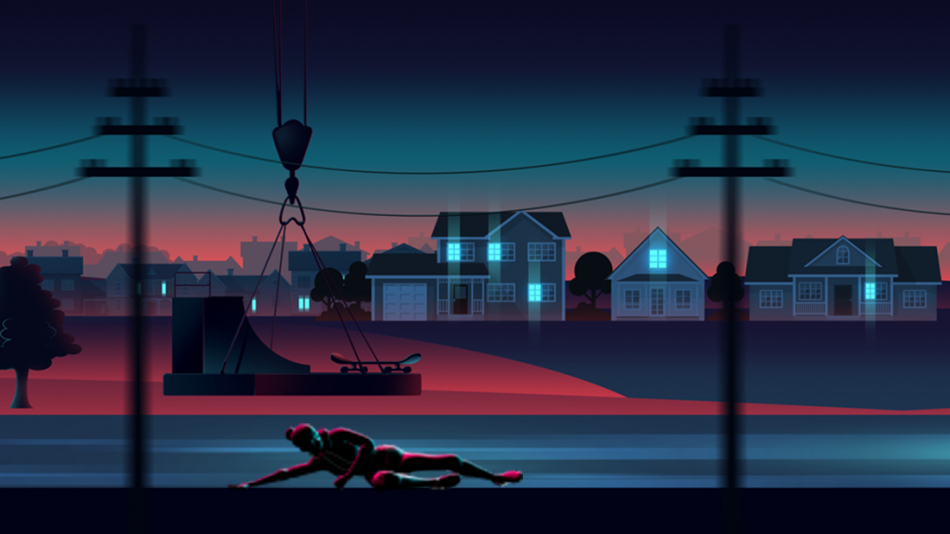 Players swipe up to jump, or down to slide
Control
Users can accelerate the runner simply by tapping their screen, or avoid the city obstacles by swiping up, and down to slide. To build on the parkour idea, our cityscape is multi-layered so players can jump to new heights.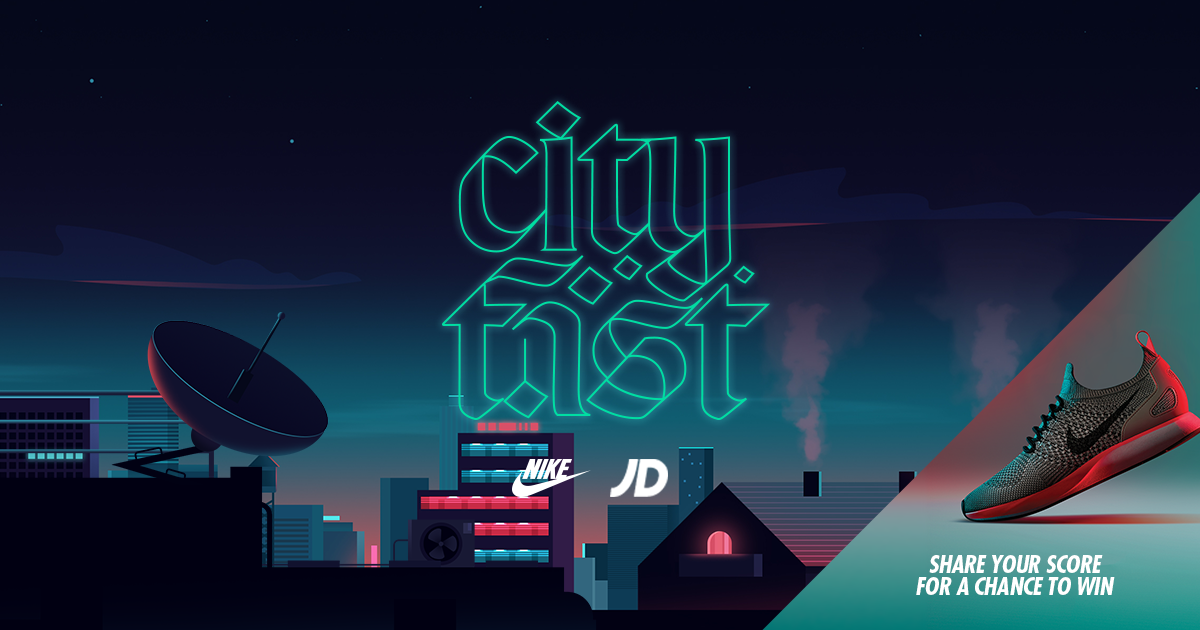 Visit Page
---
Credits
Division

Creative Lead

Brand

Game Director

Art Director

Designer

3D Animator

Sound Designer

Executive Producer

Producer

Project Manager

Project Manager

Tech Lead

Front End Developer

Back End Developer

Head of QA & PMO

QA Lead

QA Senior Tester

QA Tester

QA Tester

UX Lead
Download

Platform

Kind

Industry

Release Date

2017-08-18