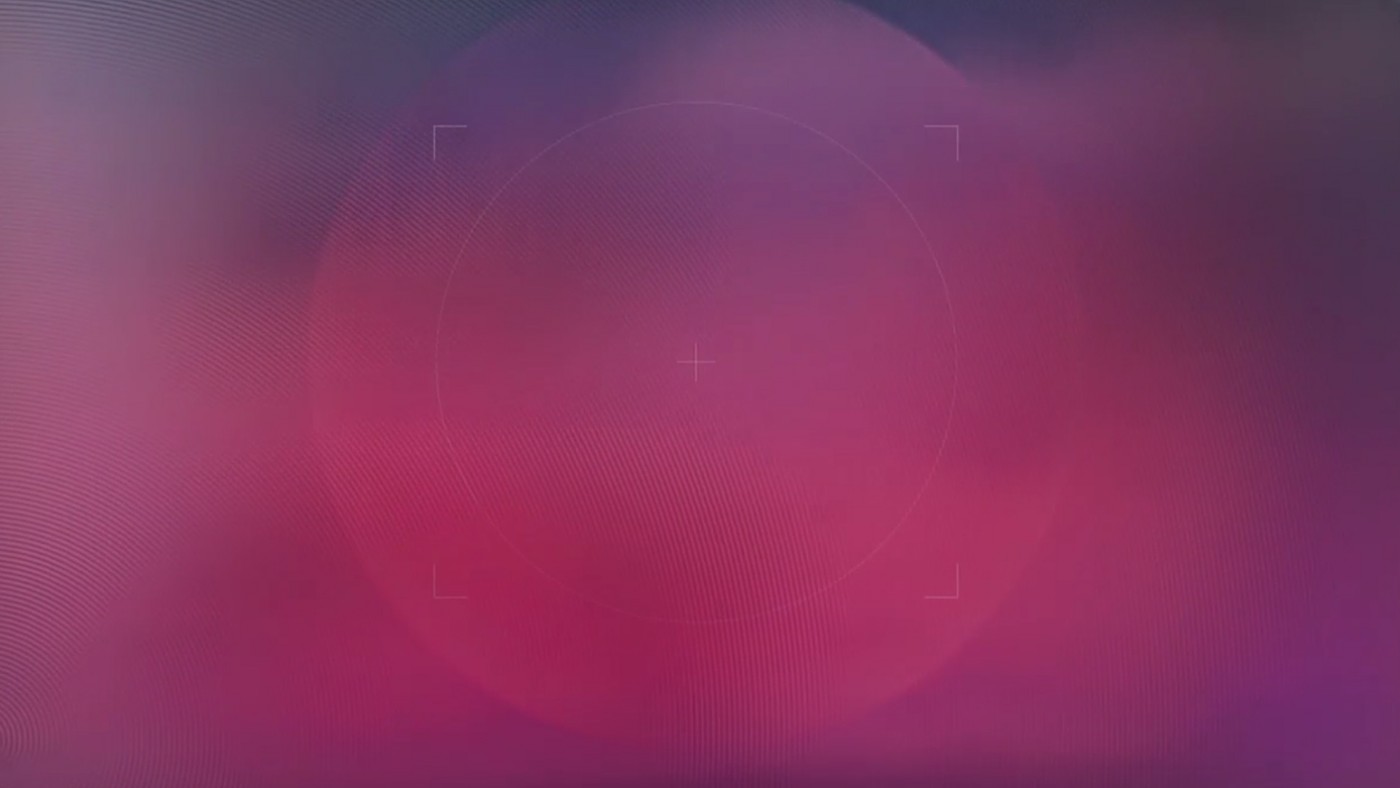 In a world where every place has been walked on, seen and discovered, UNIT9 and Amsterdam based agency, Super Heroes, focused on the details to make their new campaign for LG's hidden world interactive website.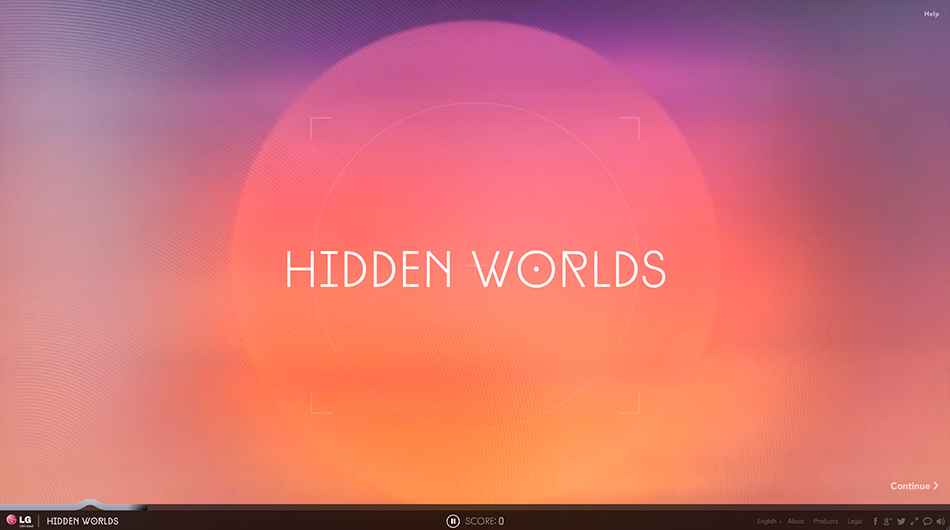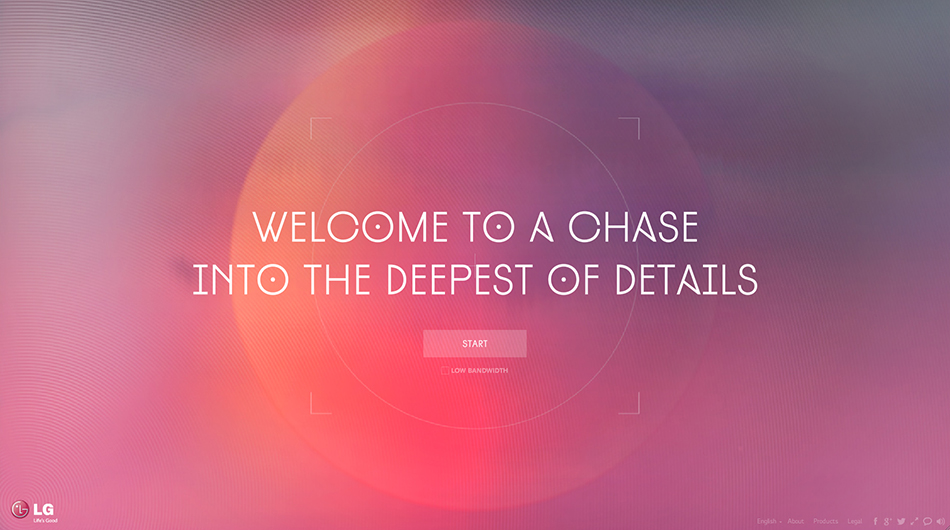 A simple but strong narrative structure, LG Hidden Worlds, designed to promote LG's new premium quality display, is an interactive site which pitches the user as a digital explorer.
The quest begins with the introduction of the young author who has been asked to interview her exploration idol. Lost in her surroundings, and keen to explore the Doctor's living space, she becomes mesmerized by the images on his television. Reaching out, she is sucked into a parallel world seen on his screen.
Citing his frustrations, at it happening again, the Doctor challenges users to help him find the lost interviewer.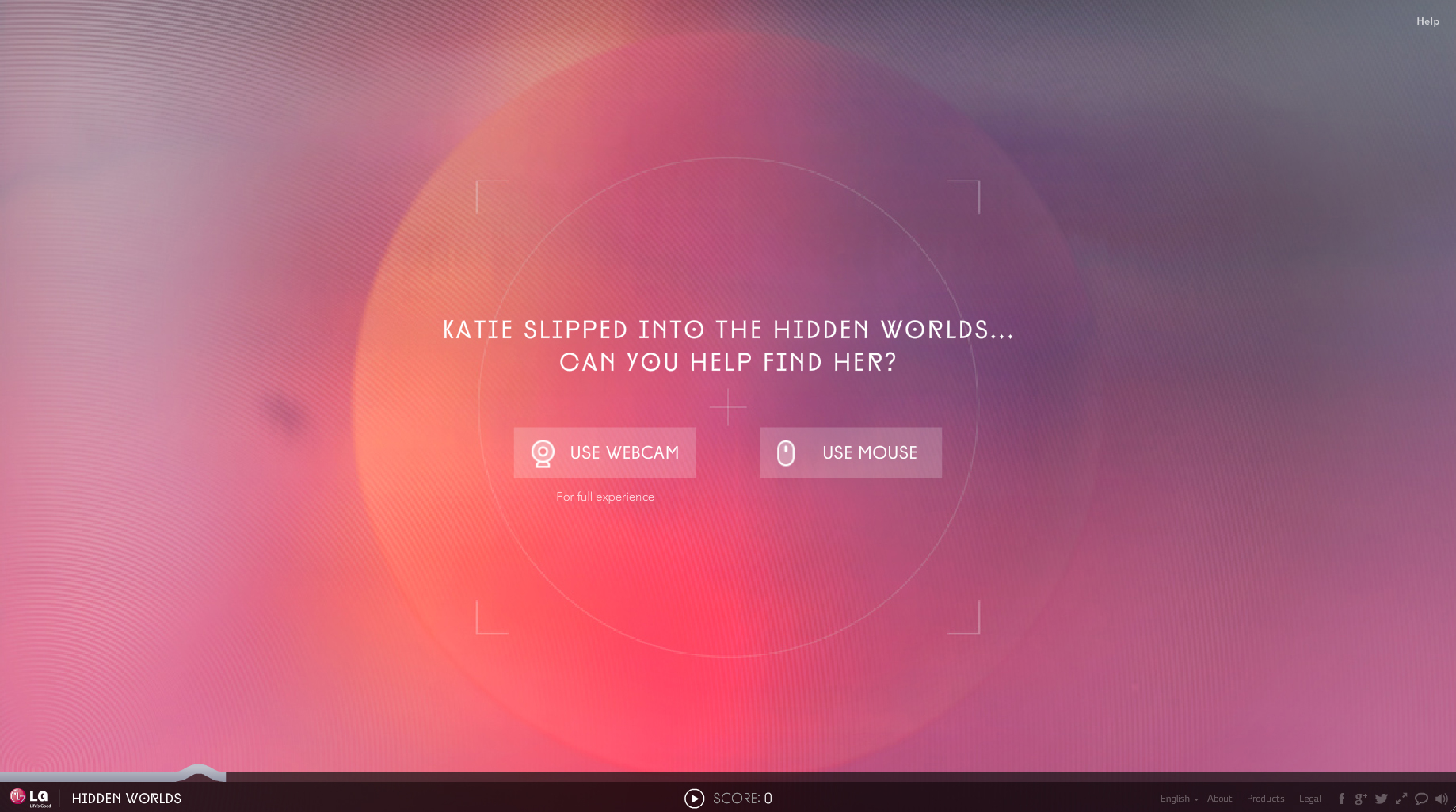 As the visitor is taken on a dramatic journey, transported through interactive worlds, they are given the chance to unlock the 'keys' to different colour worlds by using their webcam – or when they have no webcam, a color wheel aids as a suitable substitute.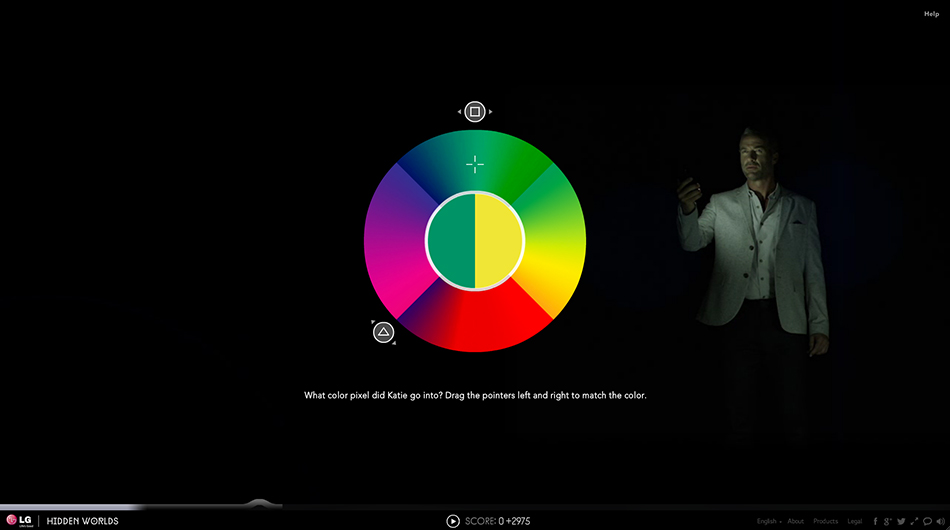 Tasked with beating the clock, users then have to match colours to those on screen to continue through each interactive experience. As the visitor travels through levels, which each have their own quirky twist – a room full of ducks and walls plastered with talking lips highlight the special effects – every different interaction offers a new and exciting challenge.
Completing each level, awards points, which are then collated in a final score. As you reach the hazey, pink nirvana, you are then able to challenge your friends by connecting with Facebook.
The aim was always to create a wow factor both in a visually engaging way and from a storytelling point of view, and for director, Anrick Bregman, the following concepts were essential.
"We wanted the film to be filled with overwhelming art direction and great sound. Thanks to some of the key members of the UNIT9 team, the aesthetics were really beautiful. To complement this, the sound had to be the perfect match. Oliver Taylor produced a fantastic soundtrack, it's just a shame we couldn't use the entire works he completed." Explains Anrick
Working in different rooms to mesmerise the user and keep them engaged wouldn't be easy, but through captivating story telling, and clever CGI, the user would feel part of the action. Highlighting this importance Anrick expressed;
"Creating each room was probably our toughest challenge. We shot in a white, green, blue and red rooms in just two days. Then we had to create the layers. We wanted to make the experience as realistic as possible and beautifully colourful too."
"So, at key moments we let the user influence the story in an exciting way. This keeps the user engaged for longer periods of time and, also creates an almost bespoke experience. By connecting the real world to the adventure, users can hold objects in front of their webcam which match the colour palette on screen, and unlock the next level.".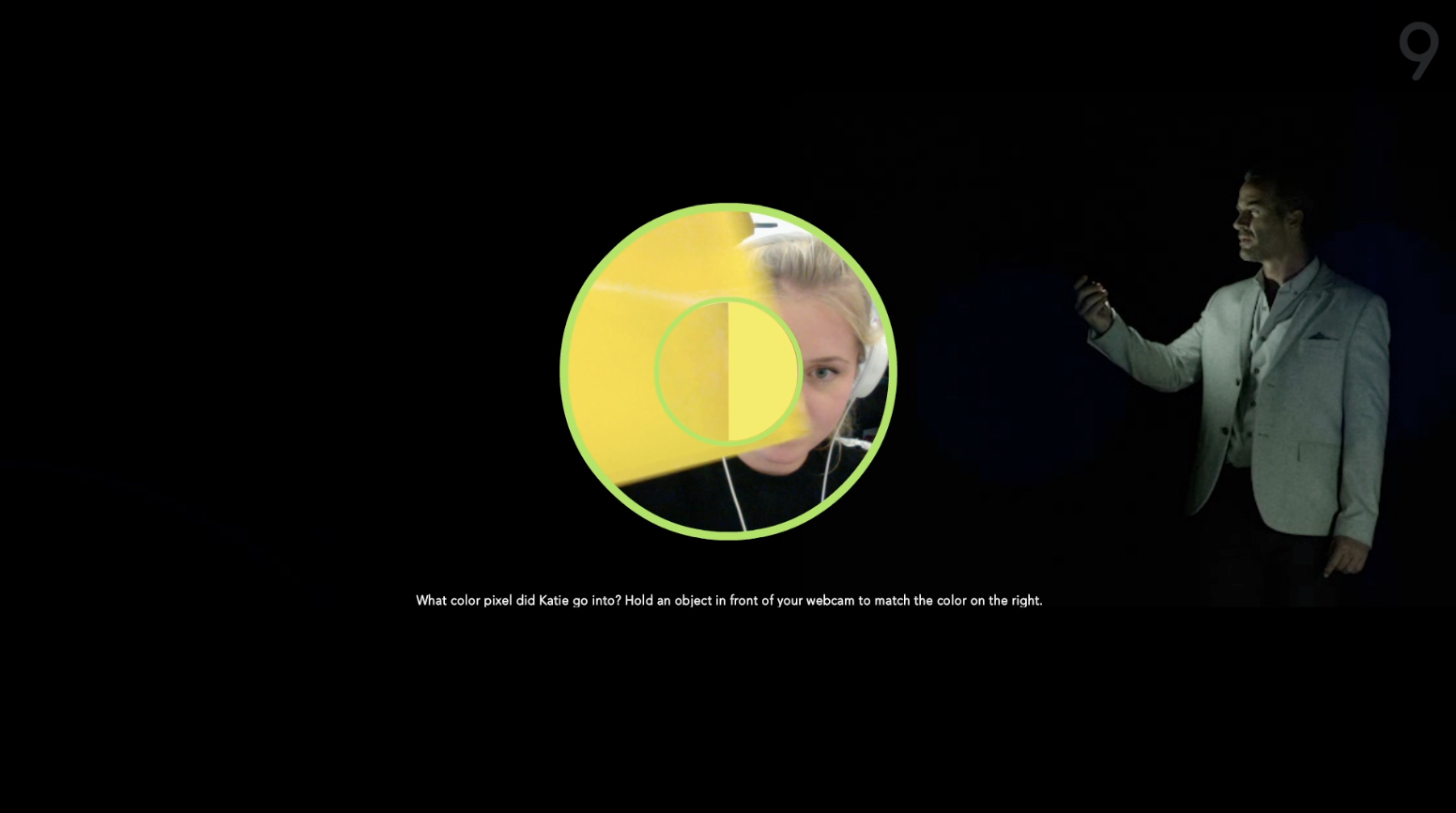 The live action interactive site's aim was to highlight the power and high definition of LG's quality display televisions and mobile phone, but away from the technology, and more importantly, there is a damsel in distress, and a doctor who needs your help, fast!
Go to LG's Hidden World to elope on your colourful adventure, all in HD!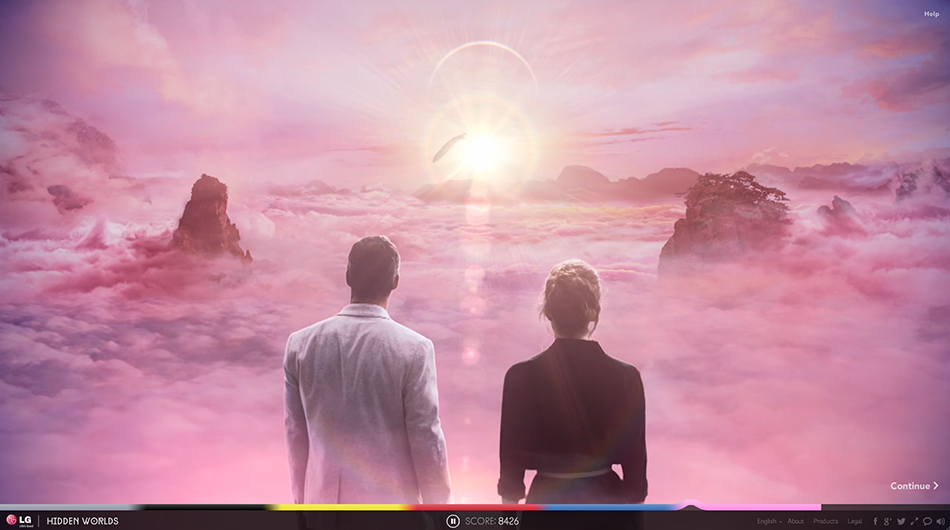 ---
Credits
Division

Agency

Brand

Production Company

Interactive Producer

Live Action Production

Project Manager

Project Manager

Editor

Editor

DOP

Tech Lead

Lead Developer

Developer

Art Direction and Design

Art Direction and Design

Design Assistant

Music

Sound Design

Post Production

Behind The Scenes

UX

Quality Assurance

Director
Technology

Platform

Kind

Industry

Target Market

Release Date

2013-10-14