The background
After months of anticipation, League of Legends: Wild Rift launched in the U.S. and Latin America. To reward fans for their steadfast support, we gave them the opportunity to unlock the game a full day ahead of its official release.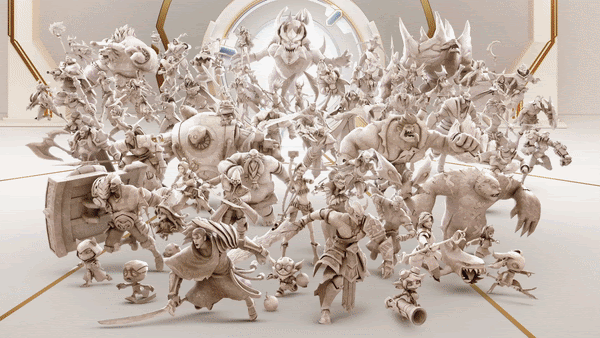 The execution
Legends of the Rift was a virtual treasure hunt that led gamers toward the ultimate prize: the chance to play League of Legends: Wild Rift before it launched in their region. Fans and newcomers alike could learn about the rich world of League of Legends while embarking on a treasure hunt through an impressive work of art.
The main portion of the mobile experience, which we built with HTML, CSS, and
JavaScript was a massive 8k image. Working with the world-class CGI studio, Illusion, existing turntable models were turned into a 3D visual in the style of a legendary sculpture showcasing all 61 champions ready for battle Users could explore the image, learn about the characters, download exclusive content, and search for the all-important hidden crystals. Not only was it an intriguing way to bring the vision to life, but it was also accessible on a wide range of mobile devices in the launch markets.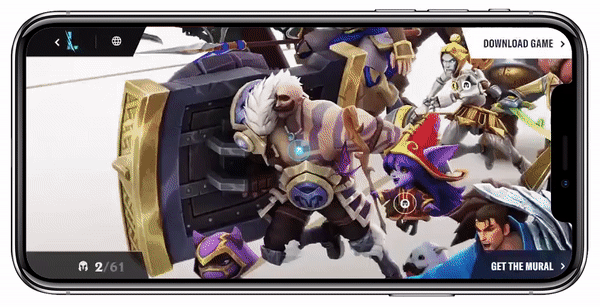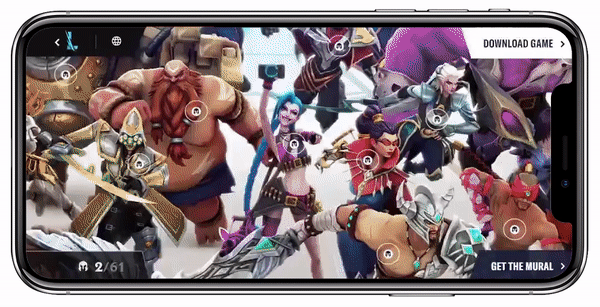 The epic key visual contained 61 hotspots—one for each champion in the game—and five hidden crystals. Unlocking all five activated a portal, which rewarded users with an early access download link for the game and a PDF of the mural. Our team pulled off the entire project, from UX/UI to development to QA, in just a few short weeks. The timing was incredibly tight, but fans were so happy, the payoff was huge.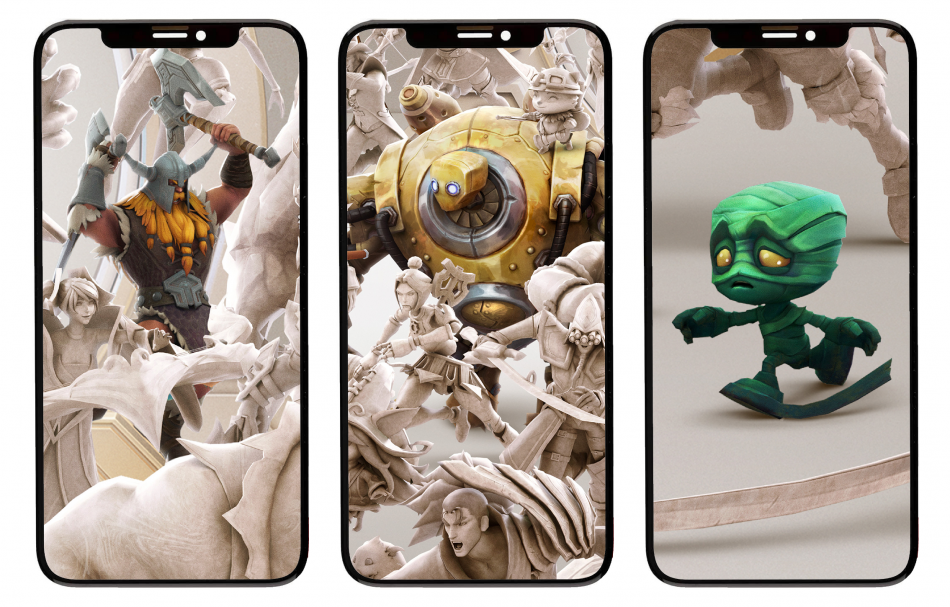 The result
As the launch approached, excitement for the game was at an all-time high. We
harnessed that energy to reward fans for their support with the ultimate gift: early, exclusive access to the brand-new game.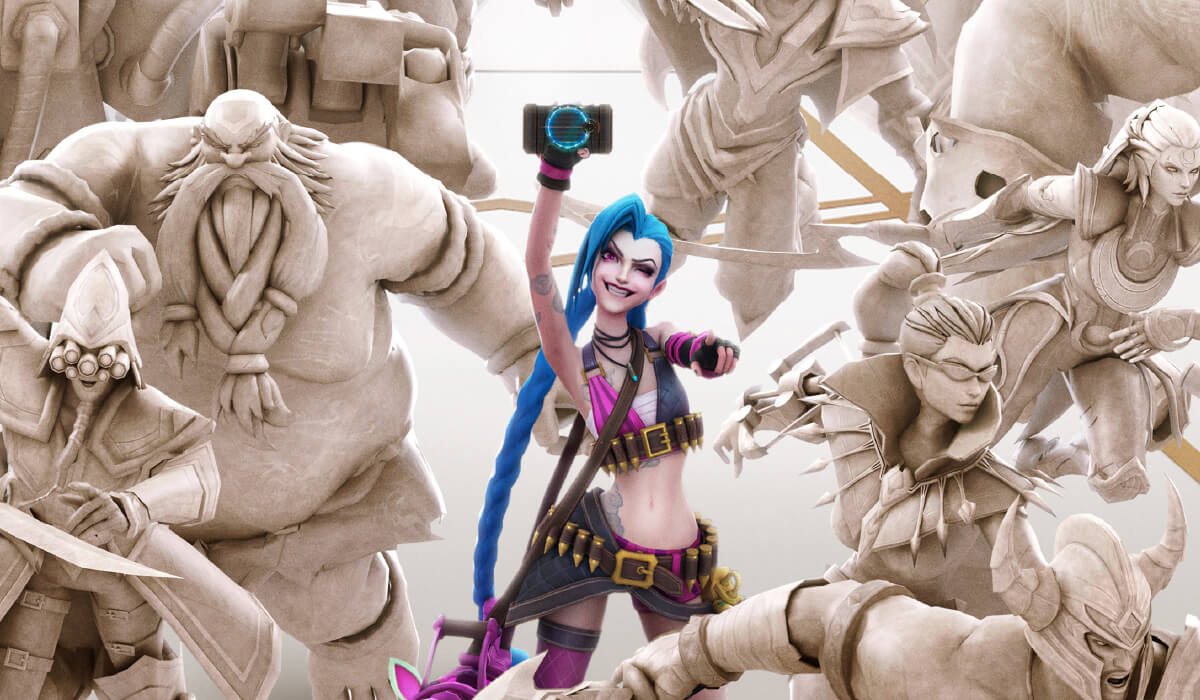 Visit Page
---
Credits
Division

Creative Director

Agency

Brand
Technology

Platform

Kind

Industry

Release Date

2021-04-12