"Know the signs" is part of the "Enjoy Heineken responsibly"™ marketing plan through which Heineken aims to provide comprehensive information about the advantages and the disadvantages of its products in order to facilitate a balanced consumer choice.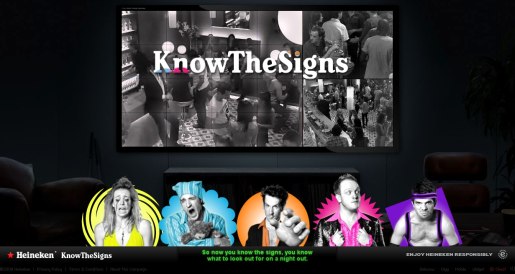 Welcome to my bar. Keep an eye on a crowded bar via CCTV camera. You are looking out for the signs of people drinking too much.
The film shot for internet contains signs of these transformation that users are engaged to find. Once a sign is discovered, user can send their friends an Oddcast viral. Because personal relevance of the Archetypes will drive the viral mechanism, the capability for personalisation is key to the success of the campaign.
UNIT9 collaborated with TV production company Outsider to set up the interactive logic and also assisted in the shoot of a bar under surveillance, which provides for alternative realities at certain key moments.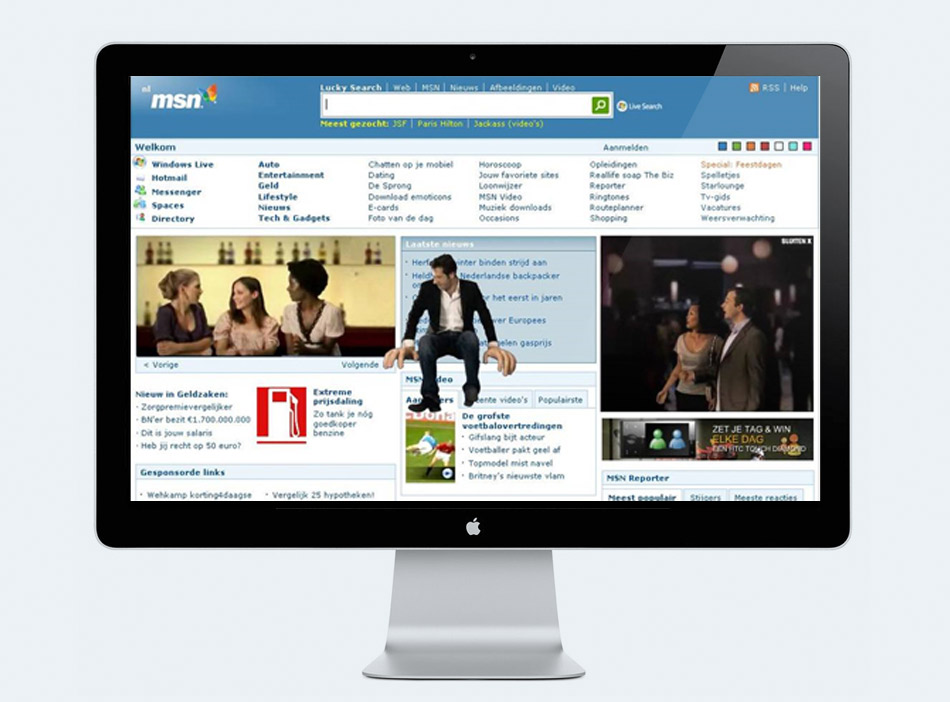 We created a strong visual identity – a contemporary and fun approach to deliver the underlying message of responsible drinking.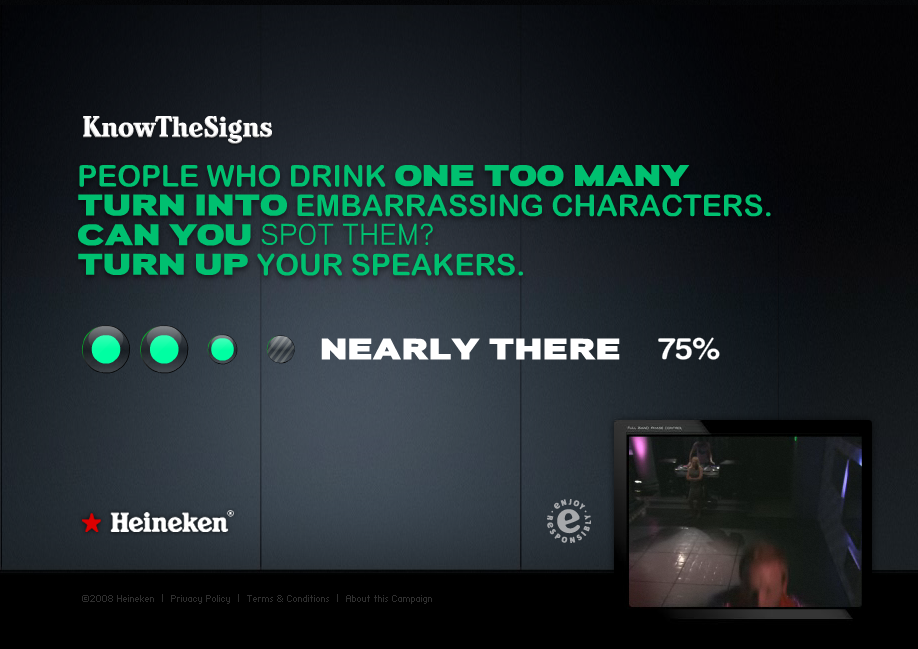 ---
Credits
Division

Director

Agency

Brand

Interactive Director

Executive Producer

Technical Director

Interactive Producer

Live Action Director

Producer

Lead Developer

TV Production Company

Interactive Production
Platform

Kind

Industry

Target Market

Release Date

2014-09-01