The background
Kia, the main partner of the 2022 Australian Open, wanted to promote their "Aces for Oceans" initiative of creating recycled tennis equipment out of ocean plastics. So we built a Web AR mobile game that let people digitally participate in cleaning up the ocean.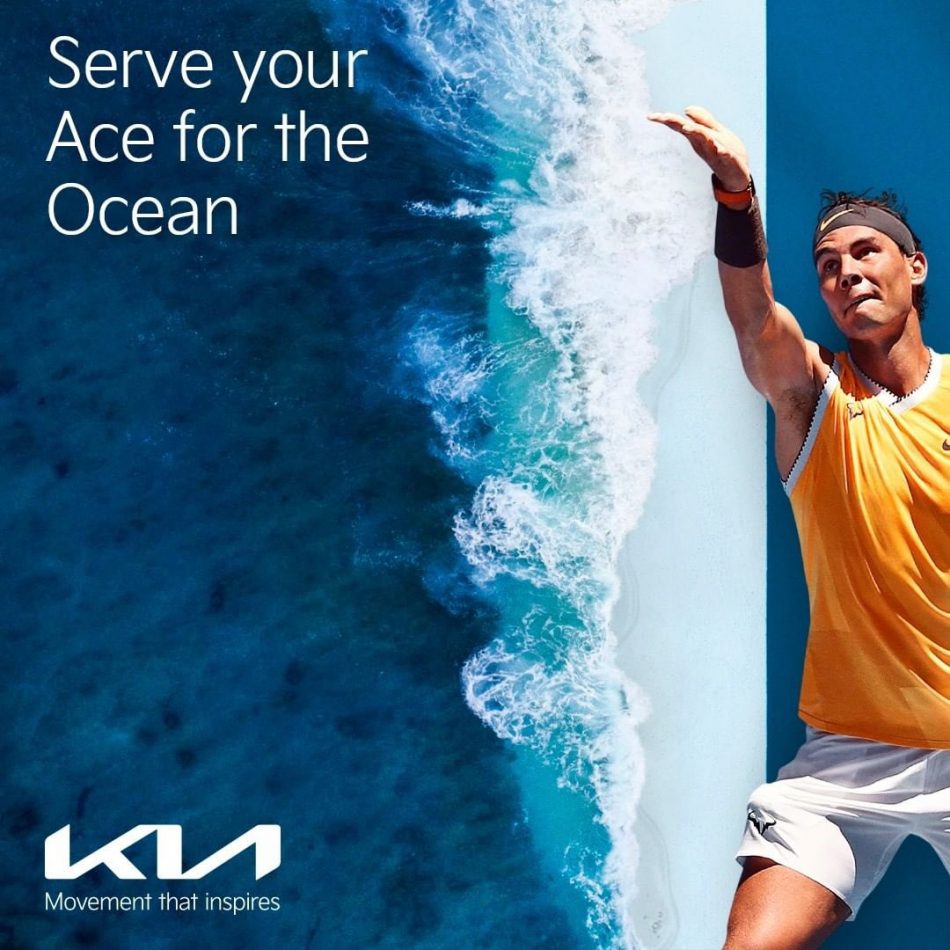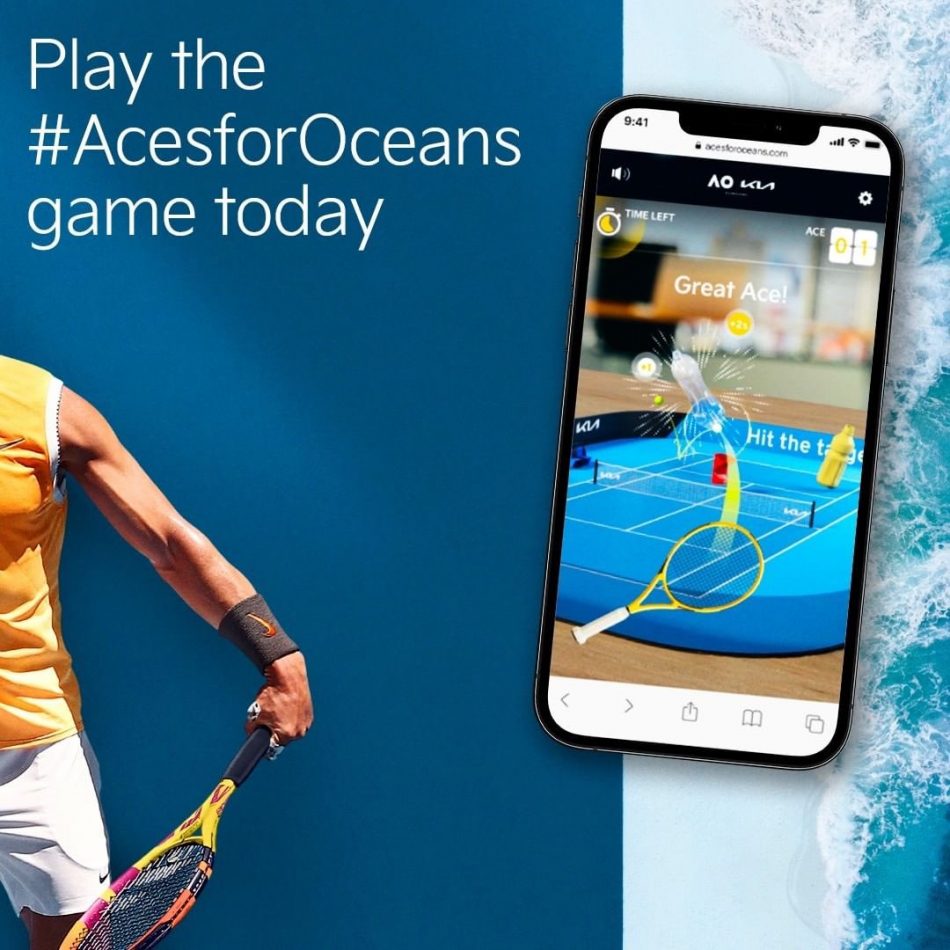 Image courtesy of @Kia_Nigeria, Twitter
The execution
Made in collaboration with creative agency We Are Fearless who led the campaign, the Aces for Oceans mobile game gave tennis fans around the world the chance to make a difference during the Australian Open. The tennis-themed game challenged players to clean up trash from an AR tennis court. For every ace they scored digitally, they contributed toward Kia's real-life mission of recycling ocean plastics into sustainable tennis equipment.
We used 8th Wall, a web-based image recognition software, to bring the AR parts of the game to life. Though gameplay was straightforward, there were many complex variables to consider and 3D assets to perfect: the speed of the ball, the flow of the serve, the trajectory of the ball, and the hitting of the target all had to be just so.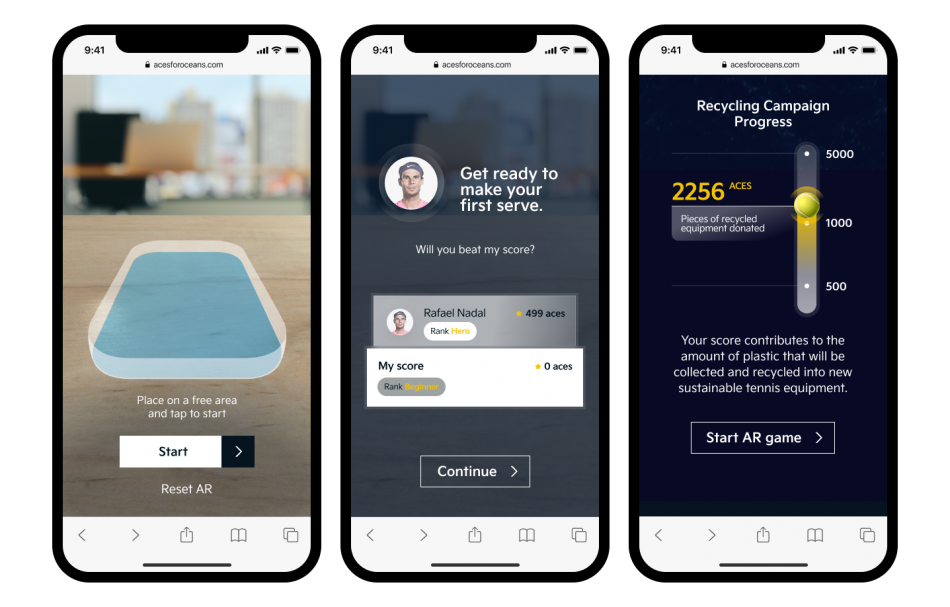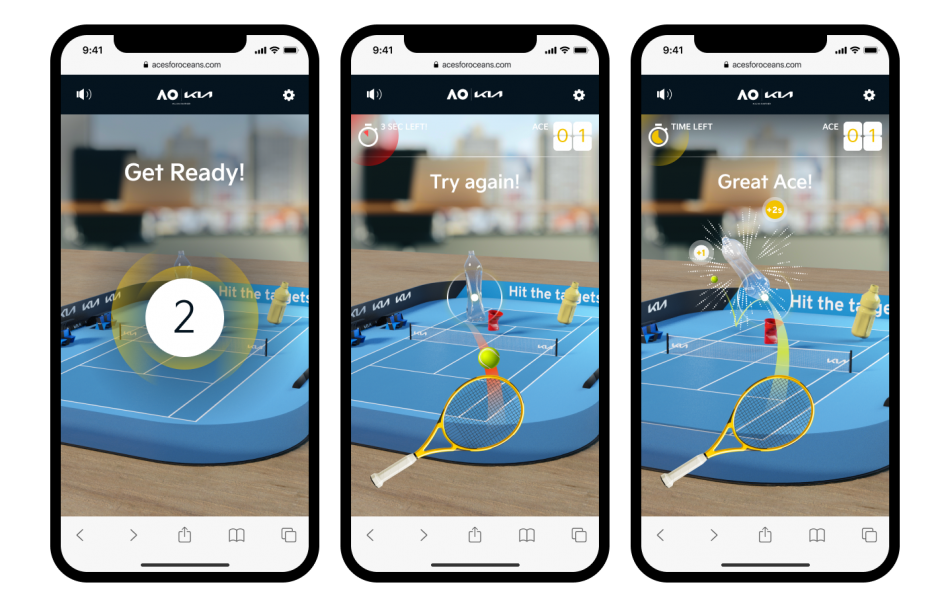 With only five weeks total to design, build, and test the mobile game, our team worked around the clock to get it up and running in time for the 2022 Australian Open. We built the geo-IP just three days before going live (and pulled a few all-nighters), but the long hours were well worth the incredible final result.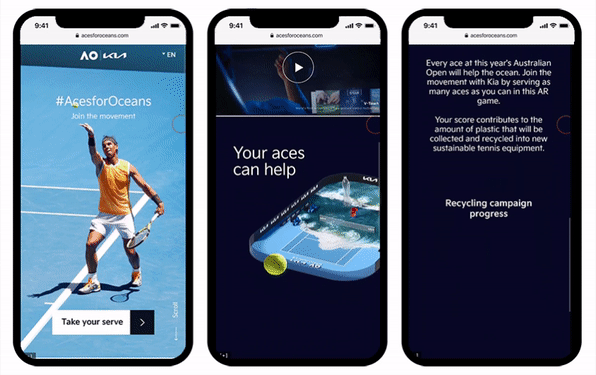 The results
This project was an opportunity for us to shed light on a serious topic in a lighthearted, entertaining way. And on one of professional tennis' biggest stages, no less!
The message was well-received by a massive audience: The Aces for Oceans mobile game was available in nine markets and was translated into English, French, and Korean.
---
Credits
Division

Creative Director

Agency

Brand
Platform

Kind

Industry

Release Date

2022-03-17