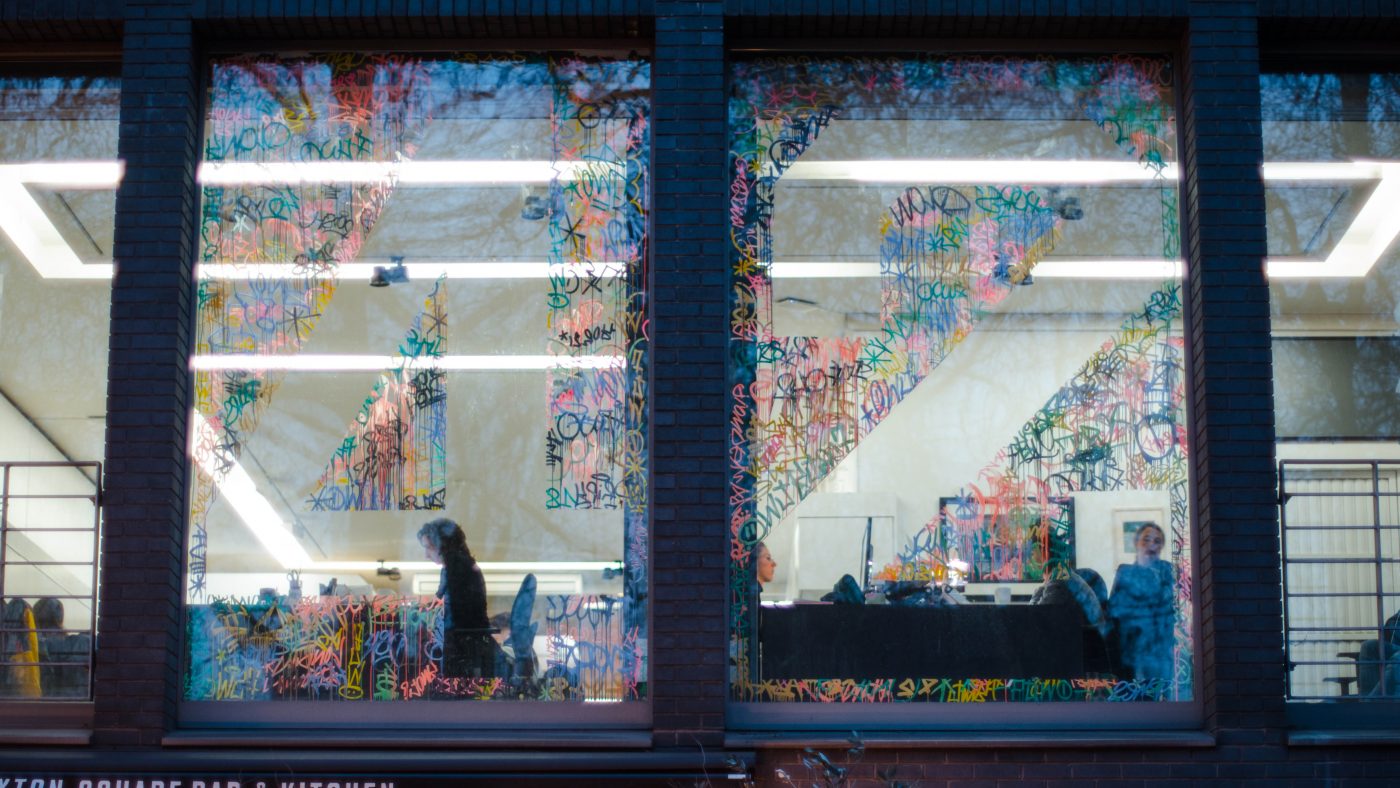 Hoxton Window Project: Grizzle & 42
This month's Hoxton Window Project featured the London-based Grizzle Animation Studio as well as FTWO, a global community of graffiti and type lovers who create art together all over the world. Their design was an interesting mix of minimalist and chaotic styles, a pretty seamless blend that added some vibrance to our windows, a very welcome thing in the gloomy January!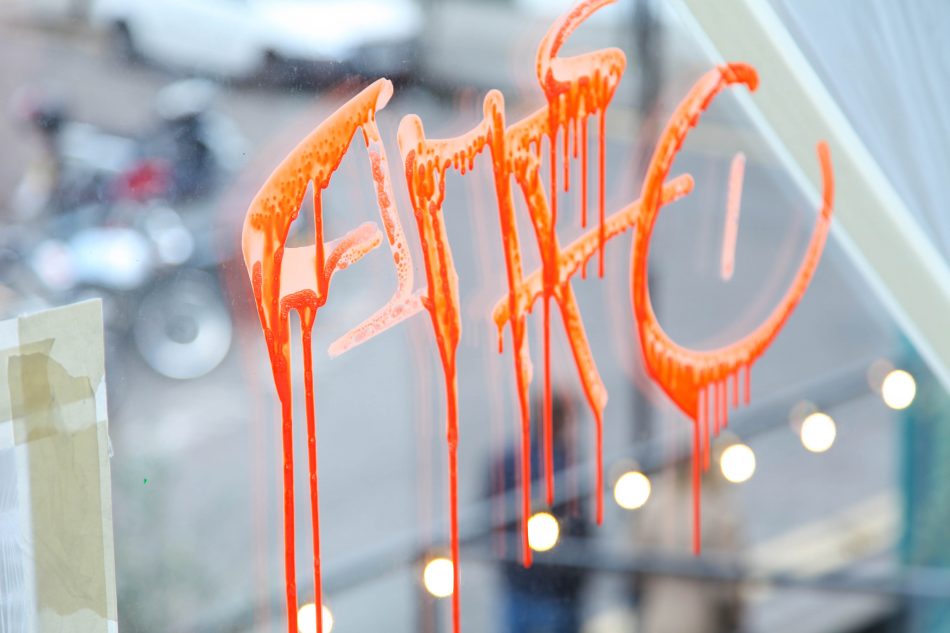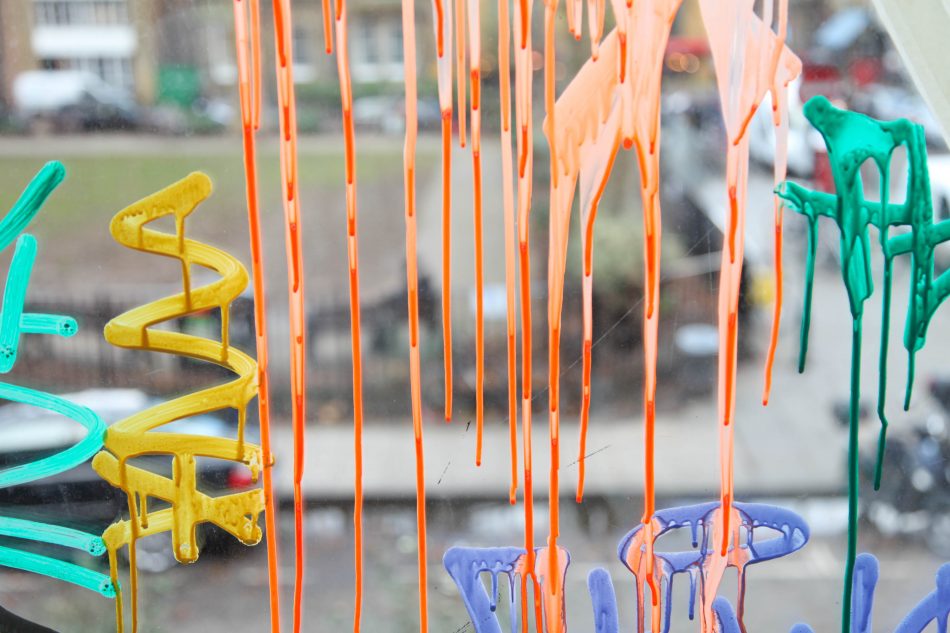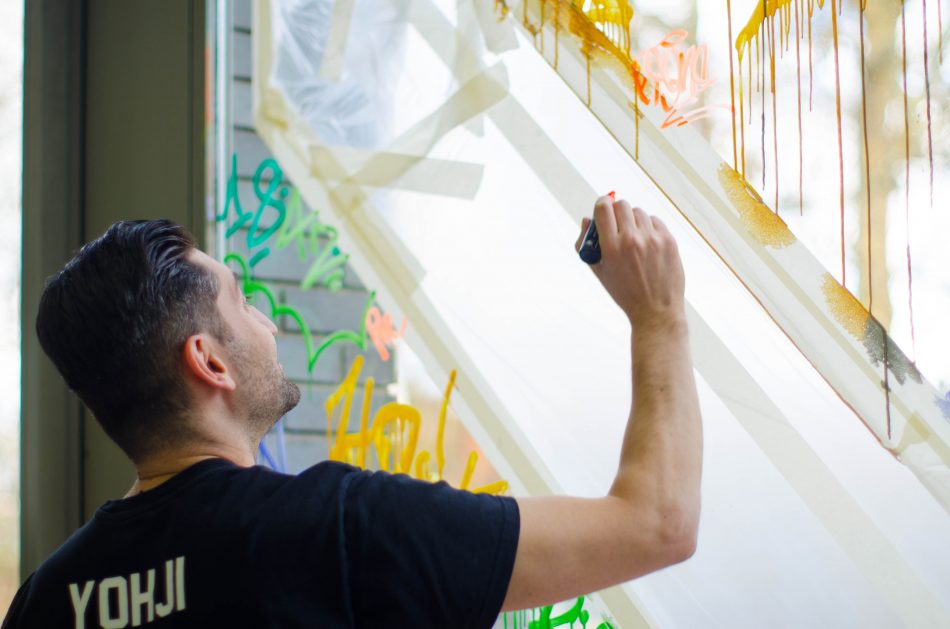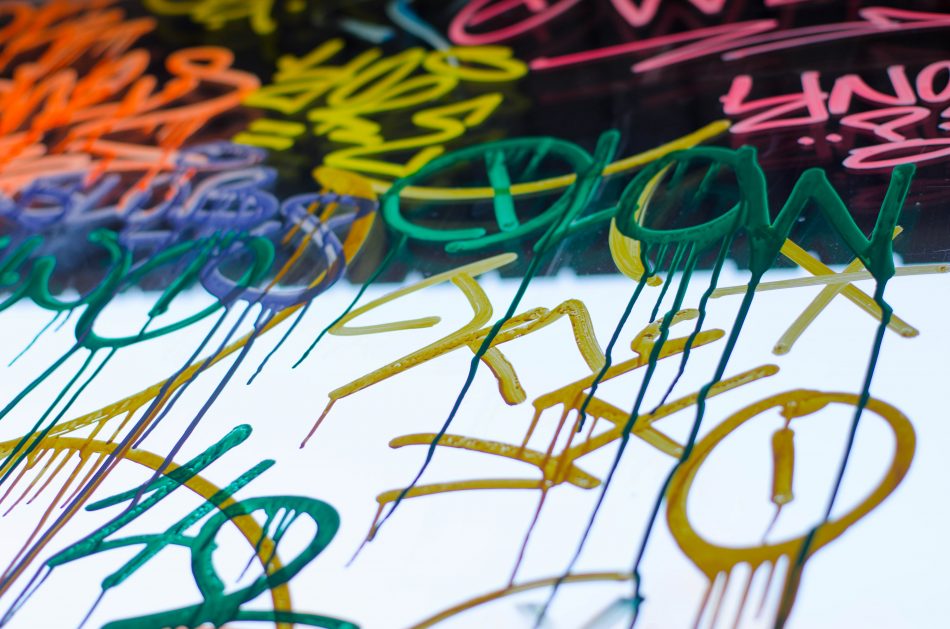 FTWO, which stands for For Those Who Oppose, also uses the pseudonym 42 (the "4" stands for "For" and the "2" stands for TWO, or Those Who Oppose). To pay tribute to their collective creativity, they decided to stencil and draw the number 42 on our windows.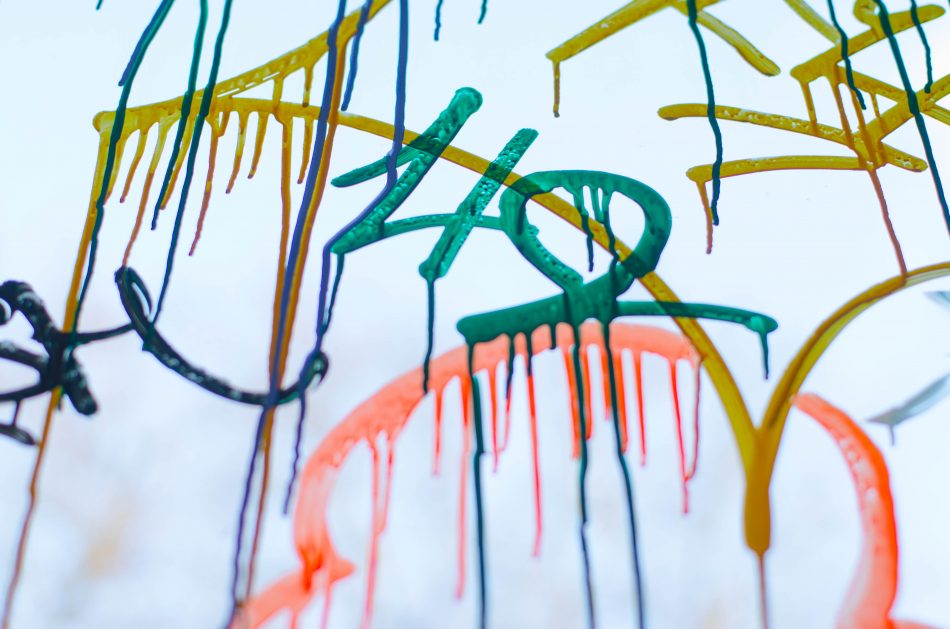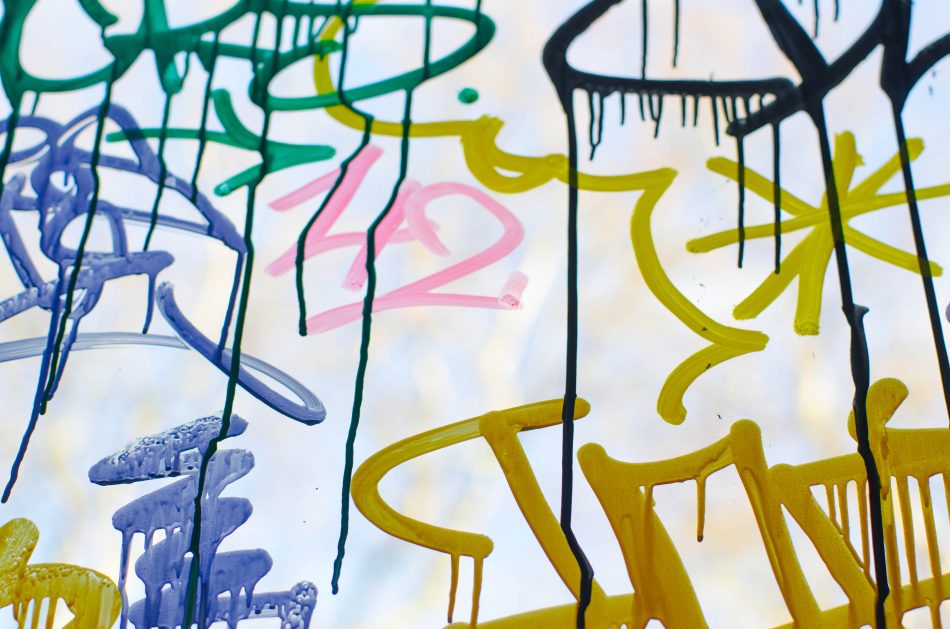 The artists used masking tape and rulers to create an outline of the two digits. They then used a mix of POSCA pens and acrylics to covers the outside of the "42" in different words or tags. Once they stripped away the masking tape, we were left with a very fresh-looking minimalist design with lots of colour.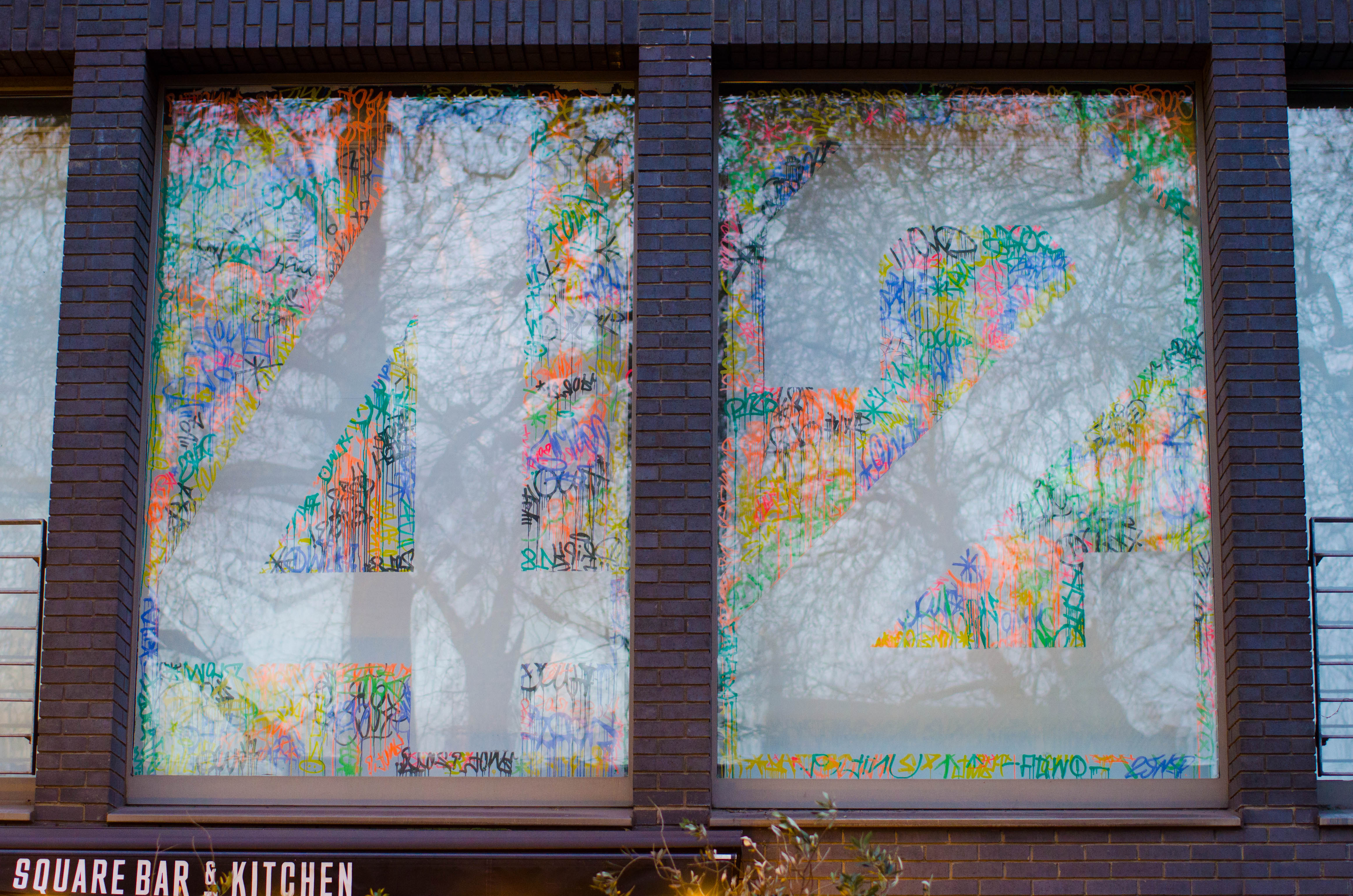 Grizzle Animation Studio are based in London and have worked for a variety of clients, including WaterAid, NatWest and Boiler Room. To check out their website, click here.
---
Credits
Division

Artist

Marketing Producer
Target Market

Release Date

2018-01-15