Follow Happy is a part of the Honda Civic campaign and lives in the Honda Civic YouTube channel.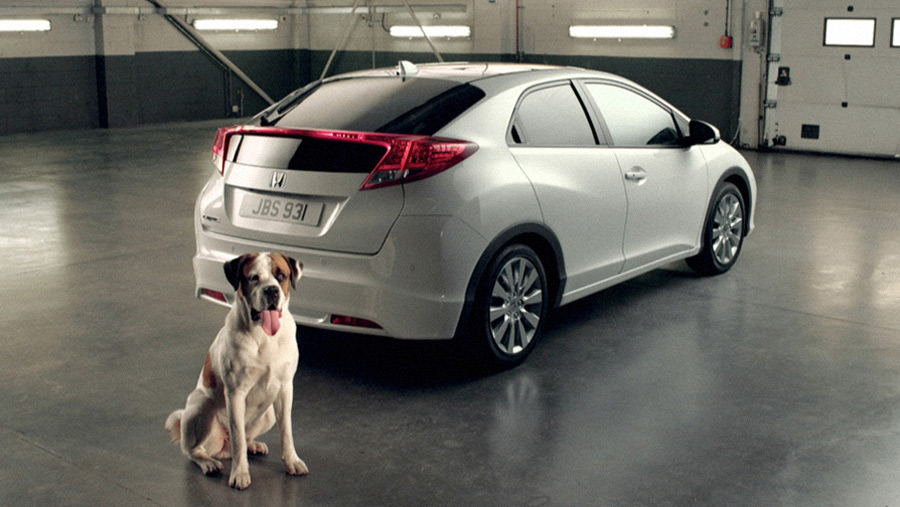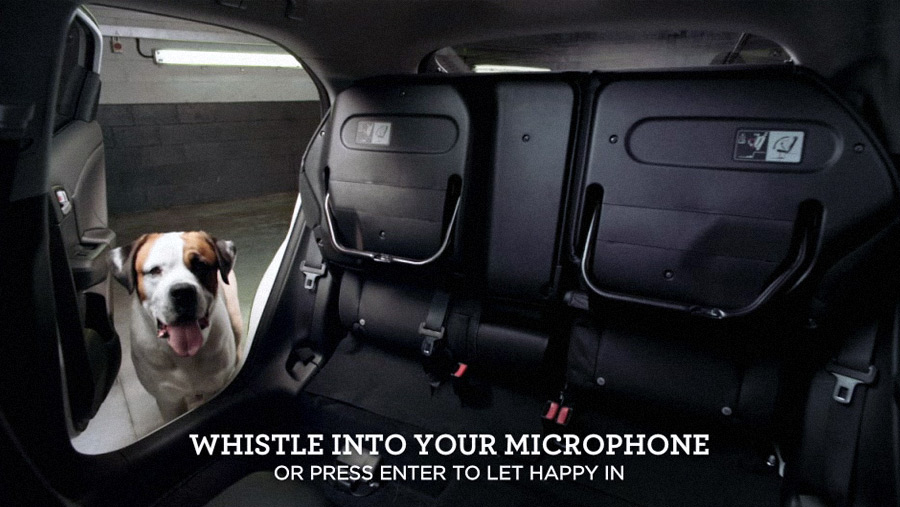 The film brings to life the story behind the Honda Magic Seats and introduces charming dog named Happy.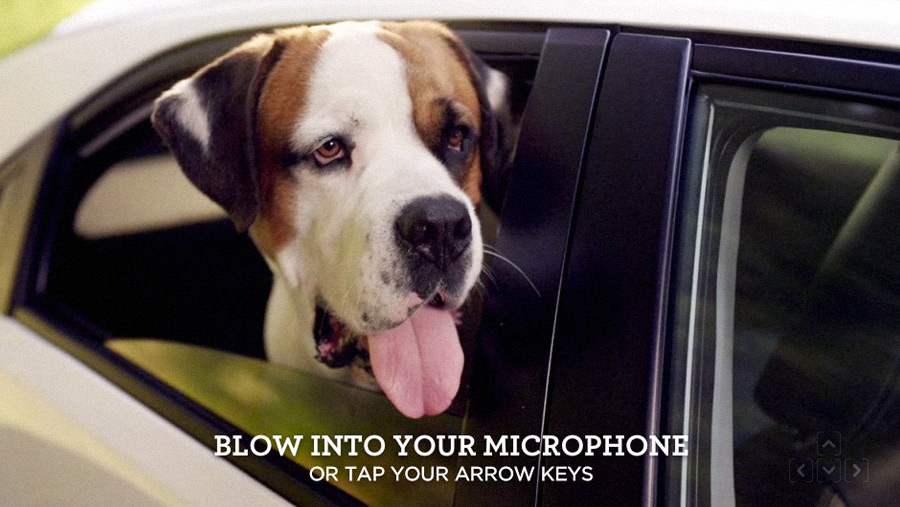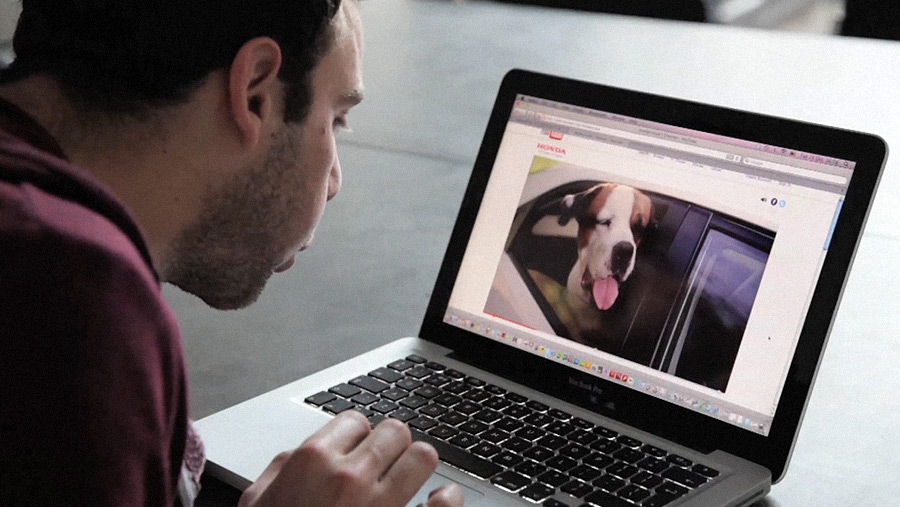 The interactions we added are very natural, by whistling into your microphone you let Happy in and by blowing you increase the speed of the car.
For the whistle and blowing detection we do off the cuff spectral analysis of the sound in code.  The sound detection really brings the user into the experience; the dog sits on the floor and only when we whistle will he respond. This is possible because the sounds have distinct waveforms and we are able to distinguish these sounds from others i.e. talking.
We had to create the effect of a car moving outdoors even though it was filmed inside a studio.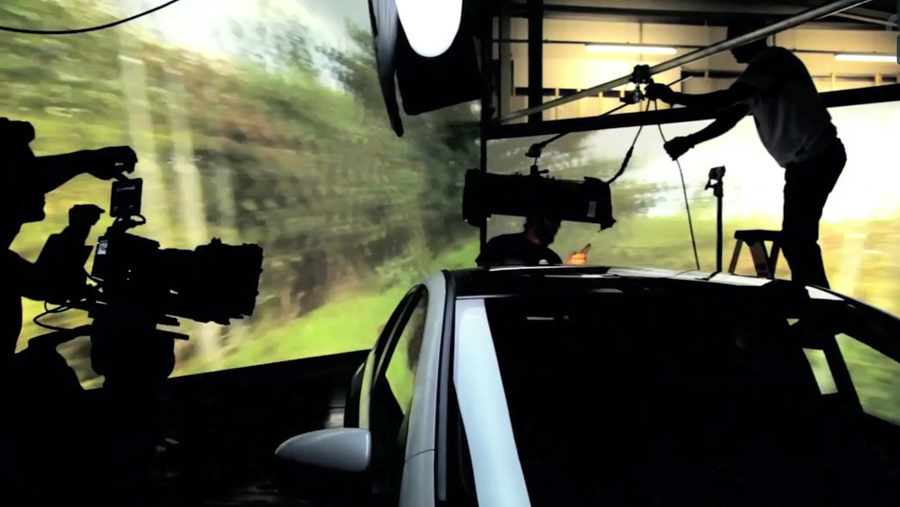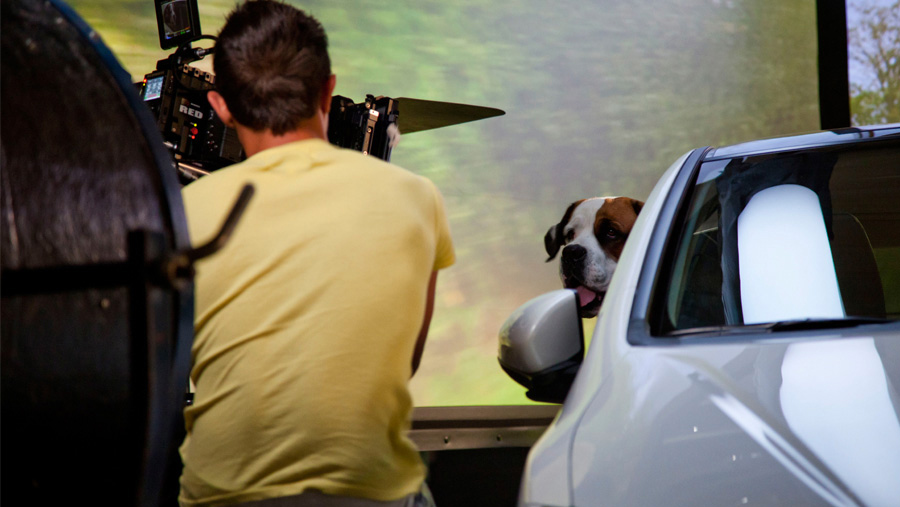 We shot background driving footage separately and then used two synced projectors and lighting to create the sensation that we are driving outside.
---
Credits
Division

Agency

Brand

Art Direction

Interactive Producer

Lead Developer

Technical Director

Lead Designer

Music

Sound Design

Live Action Director

DOP

Live Action Producer
Technology

Platform

Kind

Industry

Target Market

Release Date

2011-10-17