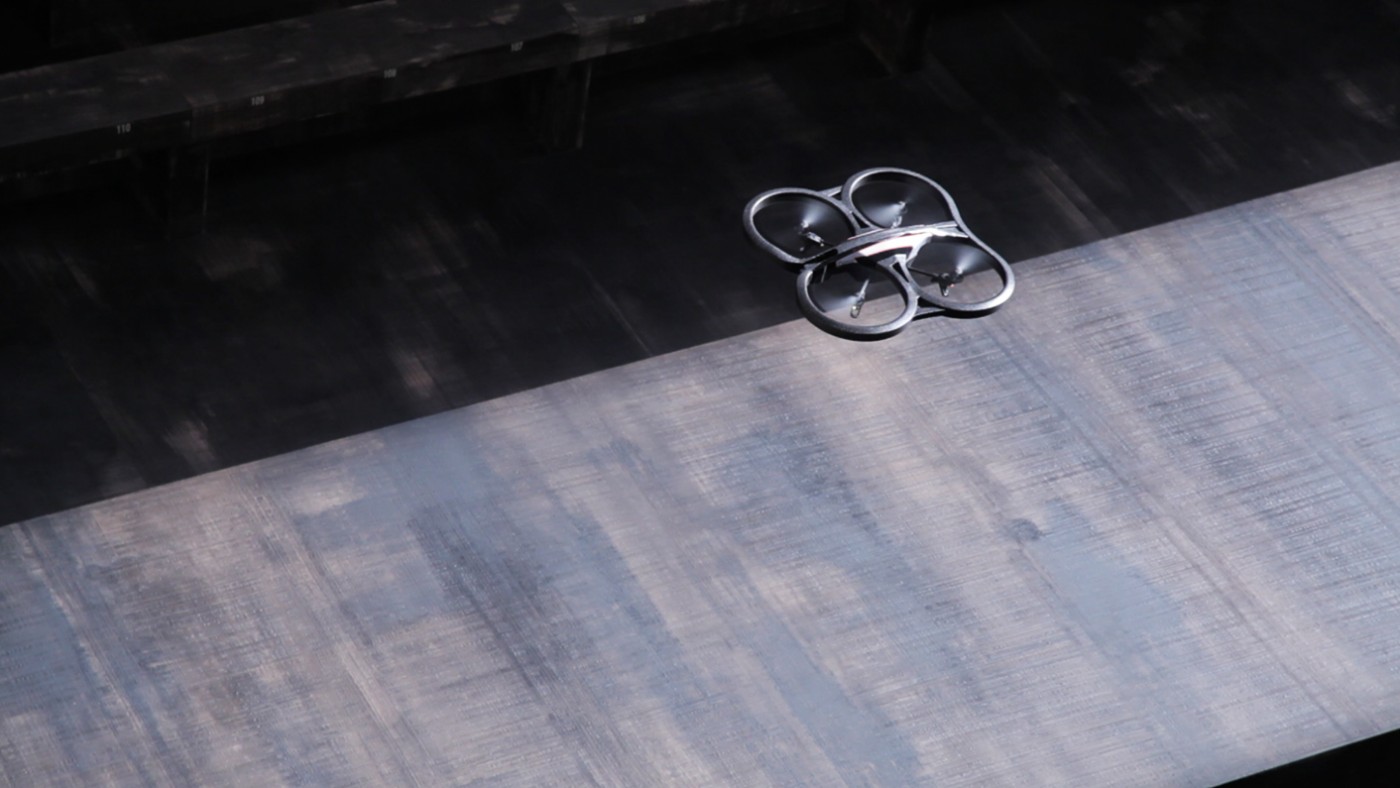 Italian fashion powerhouse Fendi wanted to do something a bit "out there" for Fashion Week.  So we created the world's first live-streaming catwalk show filmed by aeronautical Drone Cams.
The experience merged a live-action broadcast with revolutionary technological prowess. The entire experience was built in a single month, working alongside Google to create a truly innovative fashion feat.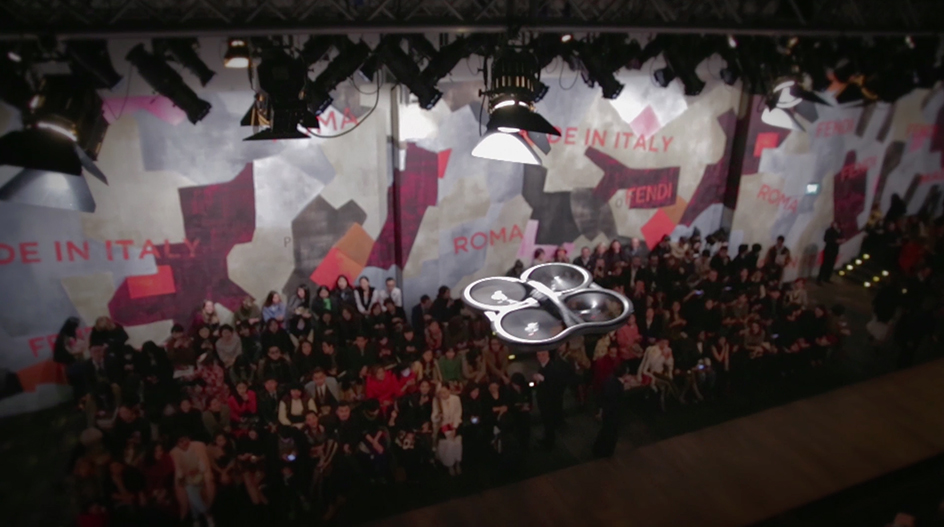 Live Streaming Broadcast
Fashion fans were able to visit Fendi.com to view Fendi's A/W14 show and had the option to switch between standard ground-based cameras and the aerial shots provided by bespoke flying Fendi-branded Drones, creating an unprecedented 360º streaming experience that captured the runway from every angle.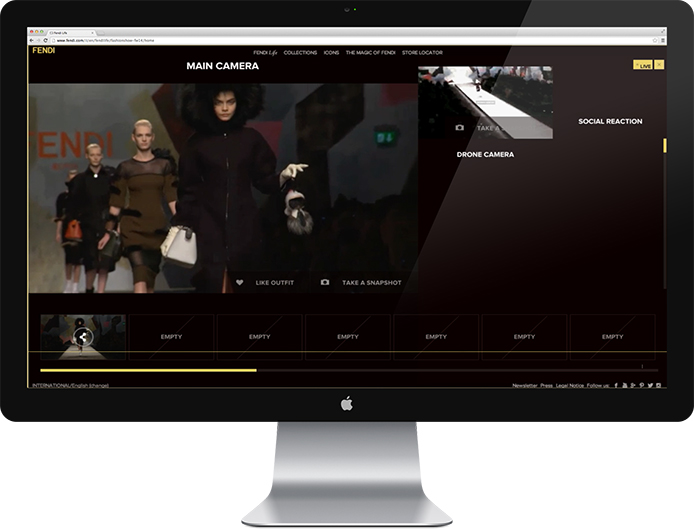 The Process
Through a process of meticulous research, prototyping, and creative problem-solving, we were able to overcome the innate problems of timing, safety, and quality. The team became experts in Drone technology by learning on-the-fly, taking fashion's first branded drones to the stage.
Our initial concept focused on suspending each drone from cables situated above the catwalk's floor, but creating a system of suspension cables that hung over 1500 guests and 50 international models was a safety concern, pushing us to consider the use of the lightweight Parrot Drones.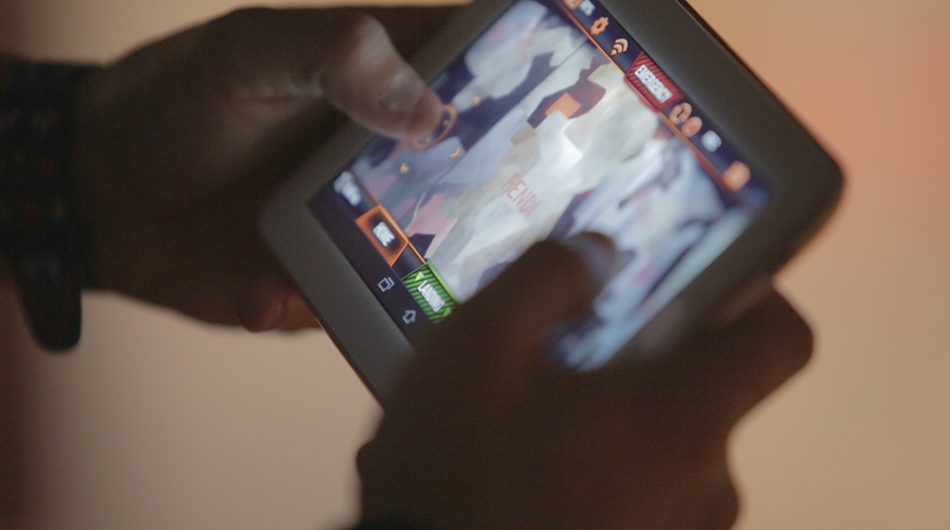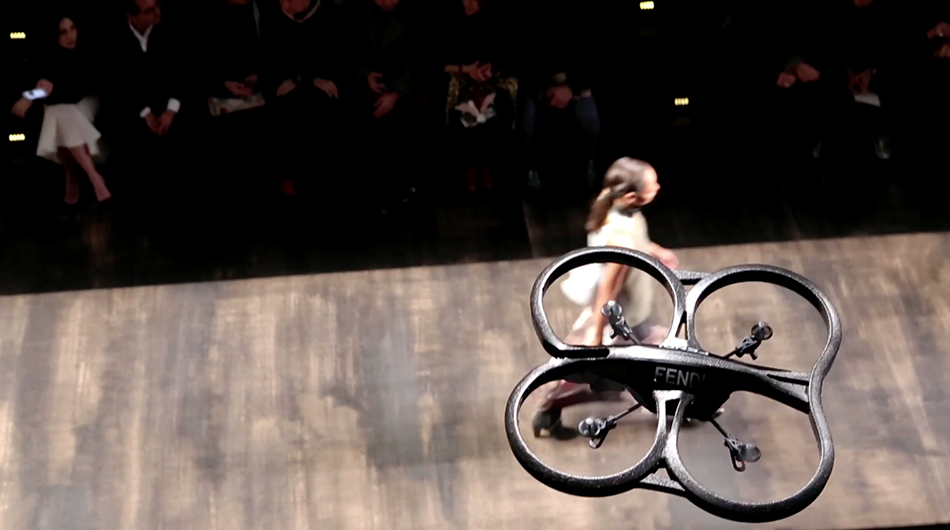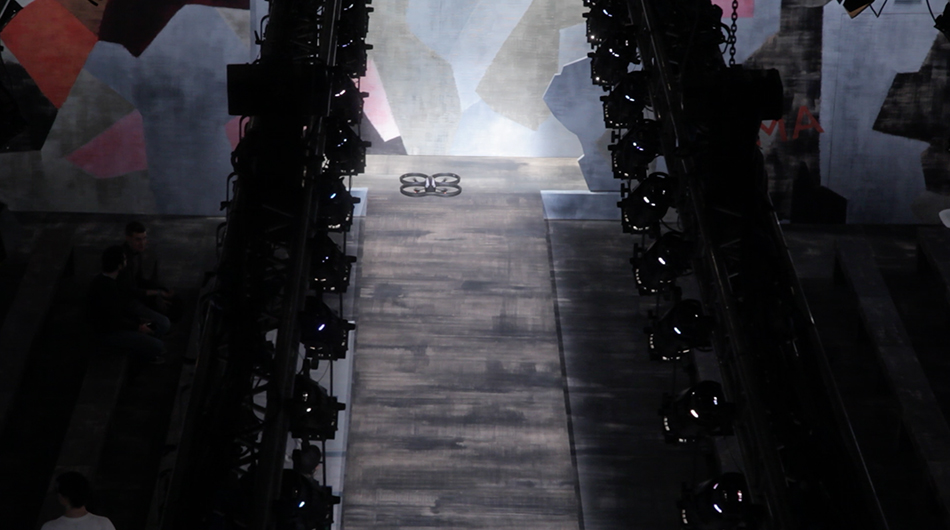 However, Parrot Drones were unable to support the weight of the original (5D) camera, rigging, and set-up that we had initially developed. So we decided that each drone would be flown by a team of highly-trained pilots. This ensured that those in attendance would remain safe as the drowns flew overhead.
Visit Page
---
Credits
Division

Creative Director

Producer

Production Company

Project Manager

Art Director

Tech Lead

Design

Design

Animation

Post-Production Animation

Editor

VFX

Special Thanks

Special Thanks

Special Thanks

Lead Developer