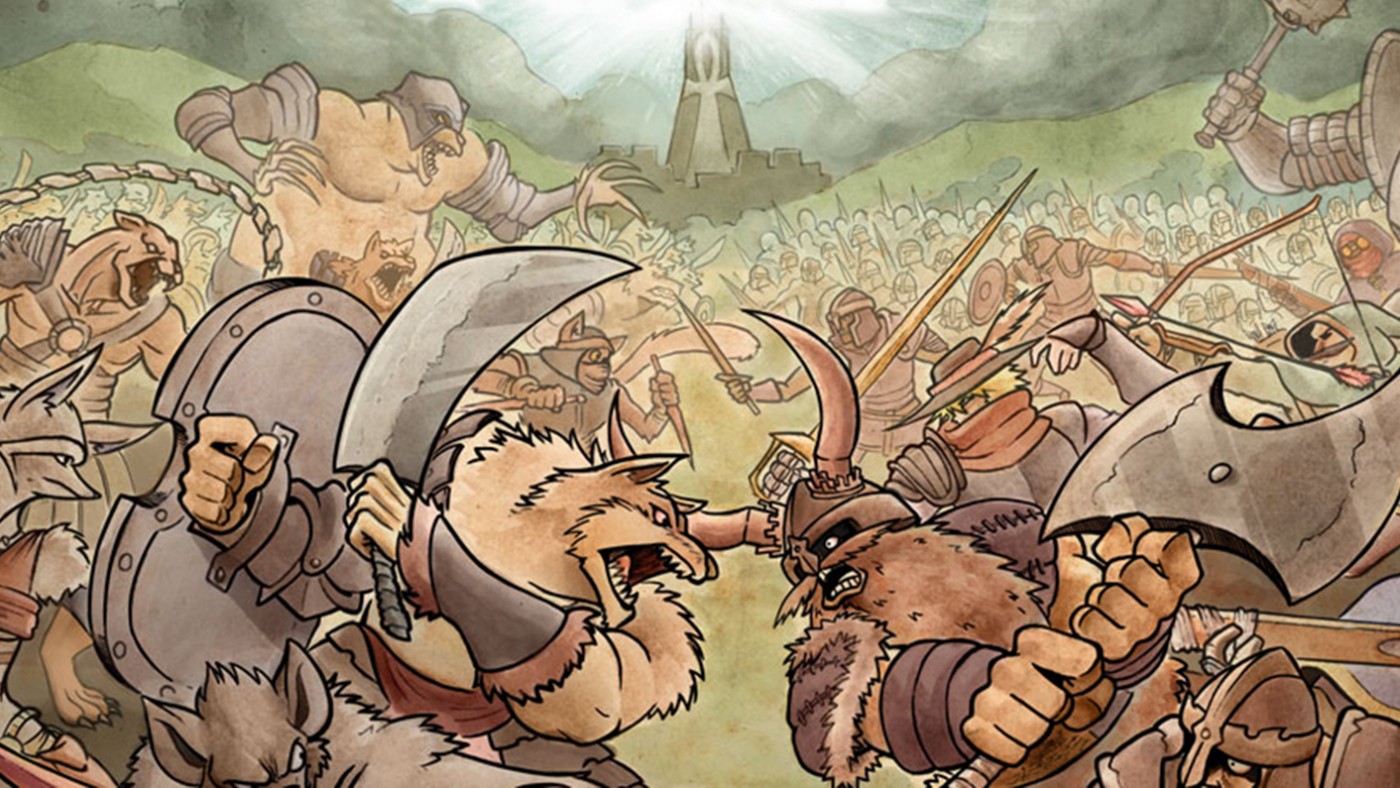 Decromancer: The Battle Card RPG
AppsZoom "A fresh breeze of air in a foul and barren genre as are CCGs."
148Apps "Between a varied set of cards, the hand-drawn art style, and neat battle system, there's a lot to like about Decromancer"
Super Game Droid "The games gorgeous hand-drawn graphics, a truly captivating storyline, and a highly addictive style of gameplay make Decromancer an absolute must download."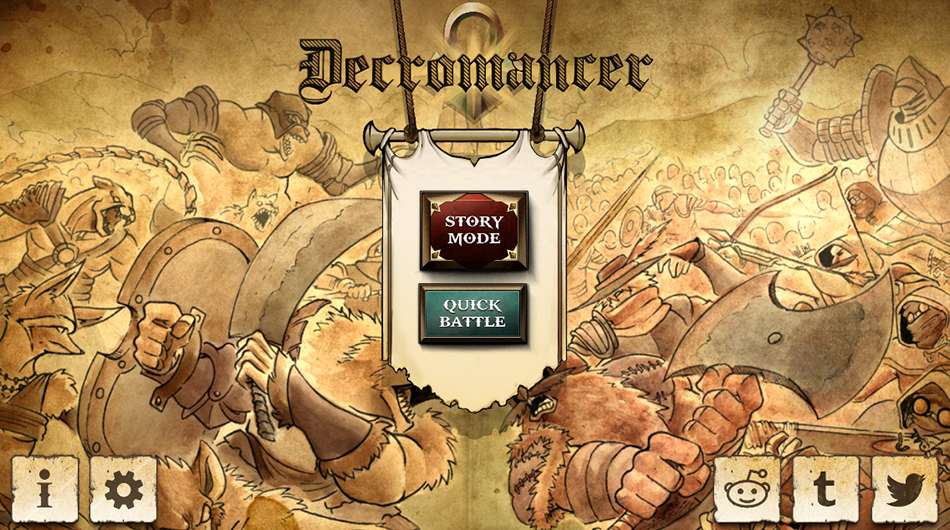 What would happen if all species were as intelligent as humanity? Find out in Decromancer, the tactical battle card game that puts you at the core of a whirlwind adventure across an epic single player campaign!
Help a friendly Diplomat return to her people by battling your way through enemy territory. Build your deck and find the best formation to earn yourself victory in these troubling times.
▶ Command an army of hand-painted cards, each with their own tactical advantages and special abilities.
▶ Explore a large, beautifully illustrated open world.
▶ Outmaneuver your opponents in deep turn-based combat, requiring forethought and strategy.
▶ Cast powerful spells to turn the tide of battle.
▶ Unlock new cards as you progress to supplement and improve your army.
Follow us on: Twitter, Tumblr and Facebook
Having specialised in delivering casual gaming experience, the developers at UNIT9 Games wanted to take a step further and create a game with a much deeper gameplay and more complex design. Decromancer is a tactical battle card RPG that puts the player at the core of a whirlwind adventure across an epic single player campaign!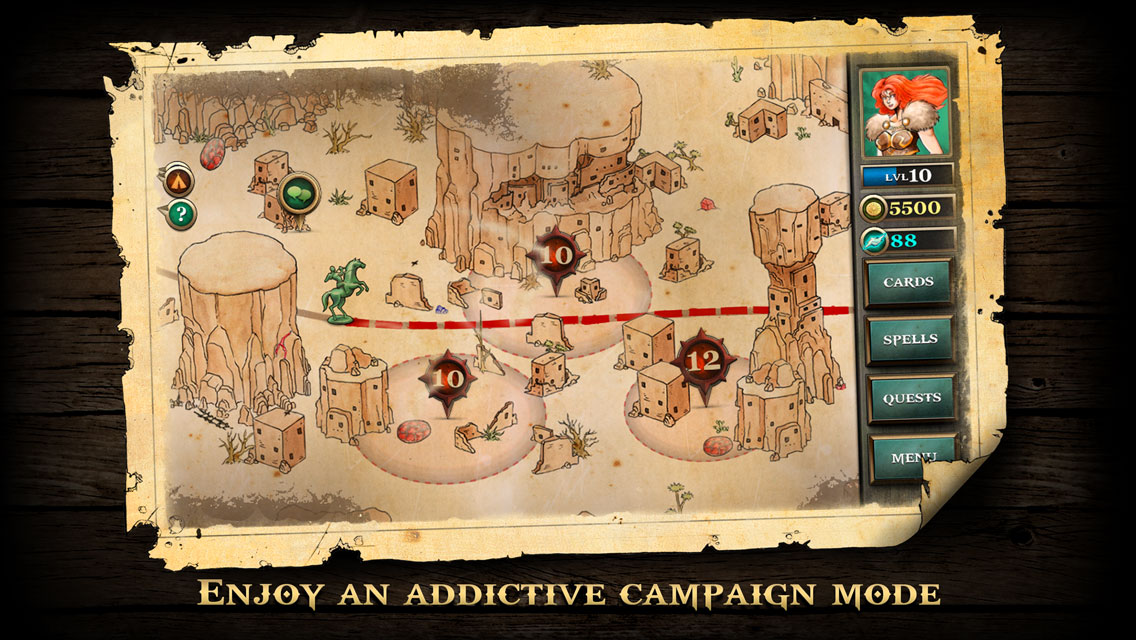 The genre of battle card games is perfect for developing rich game mechanics, and with an in-house illustrator specialising in character design, making a digital card game just seemed like the perfect fit. The plan was to bring fresh ideas to the genre, mainly by focusing on developing a compelling single player campaign with an engaging narrative that would drive players forward.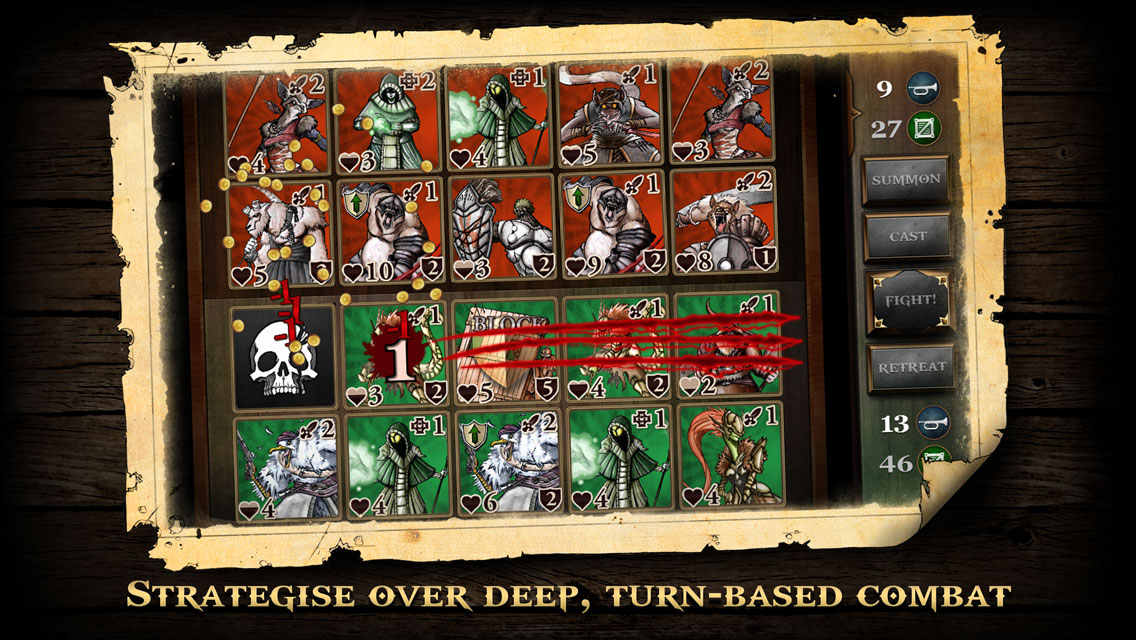 Character Design
The world of Decromancer is extremely diverse, inhabited by races based on existing animals, but twisted into new species. For example, many creatures have become intelligent humanoids with their own society, while others have been mutated by magical anomalies.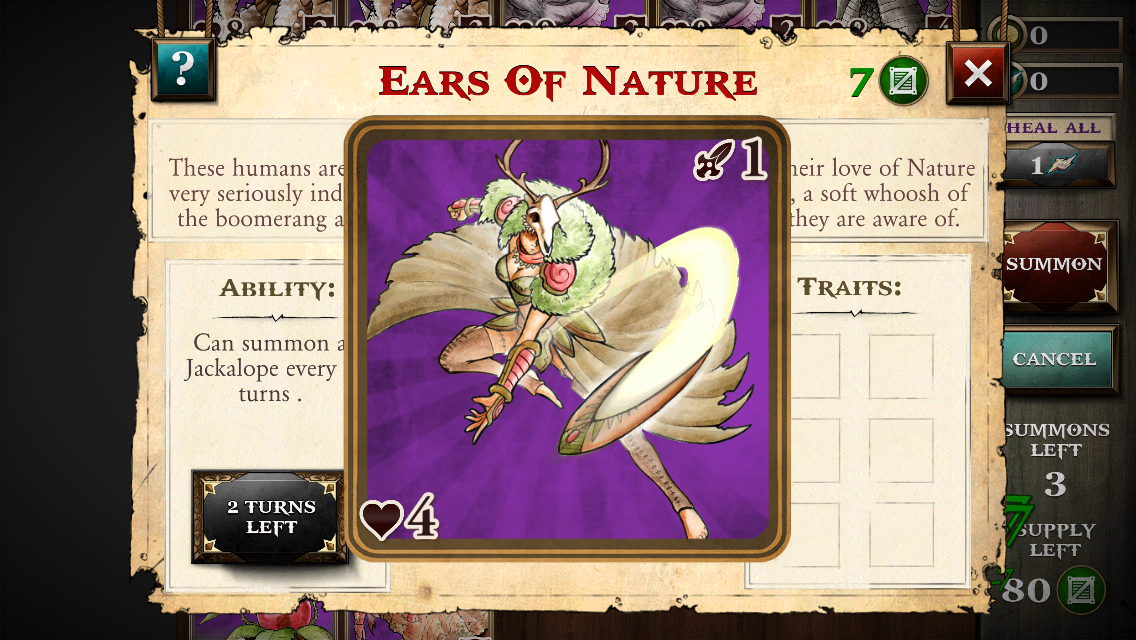 "The combination has given us unlimited sources of inspiration to draw upon when designing new cards, while still maintaining a source of familiarity for players to relate to." says David Rzepa, Creative Director and Lead Programmer of Decromancer.
The art style
The overall aim for the art style is to make everything look as though it is part of an ancient tabletop game.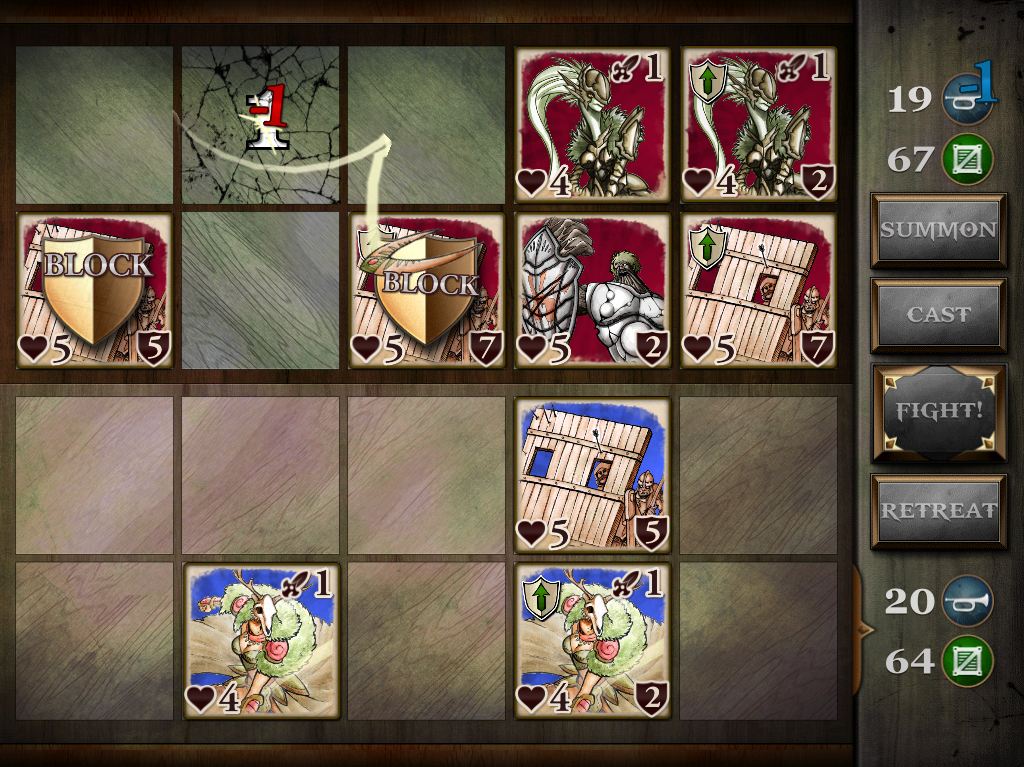 "For the map and designs on the cards we used a highly illustrative, almost comic book style, which is then painted with watercolours. We used thick strokes on the silhouettes in order to help the images be more readable as they would be often viewed in a small format on mobile. The crosshatching and non-uniform texture of the water colour helped to make the image look aged.", Decromancer illustrator, Hafiz Aziz, describes the unique card art.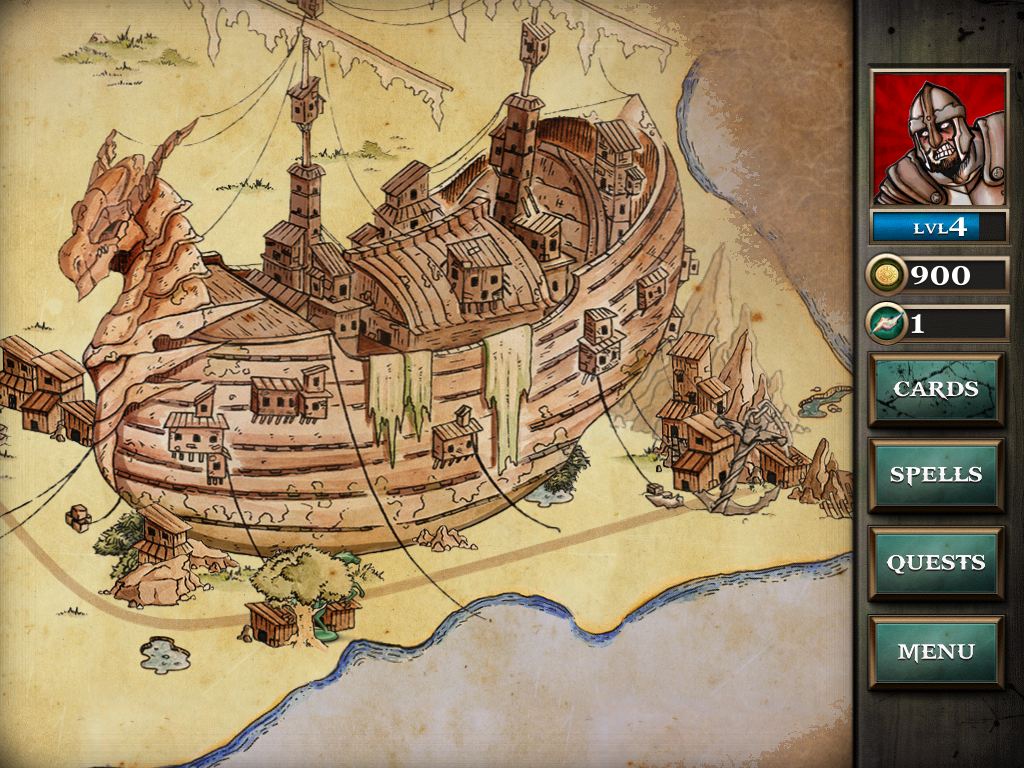 "The realistic UI creates a contrast and highlights the interactive elements. To achieve this we made heavy use of bevels to give depth as well as real materials such as metal, wood and marble.", adds David.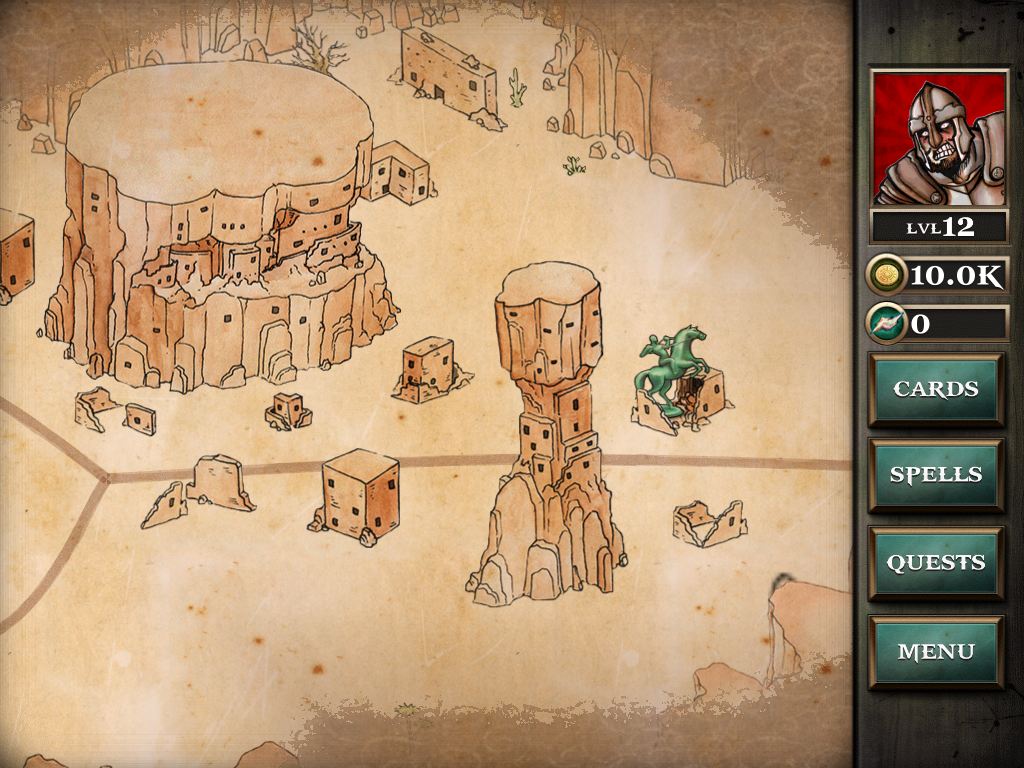 Game Play
The battles are set on a wooden 5×4 board of slots where each player can summon a front line and a rear guard to make up their army.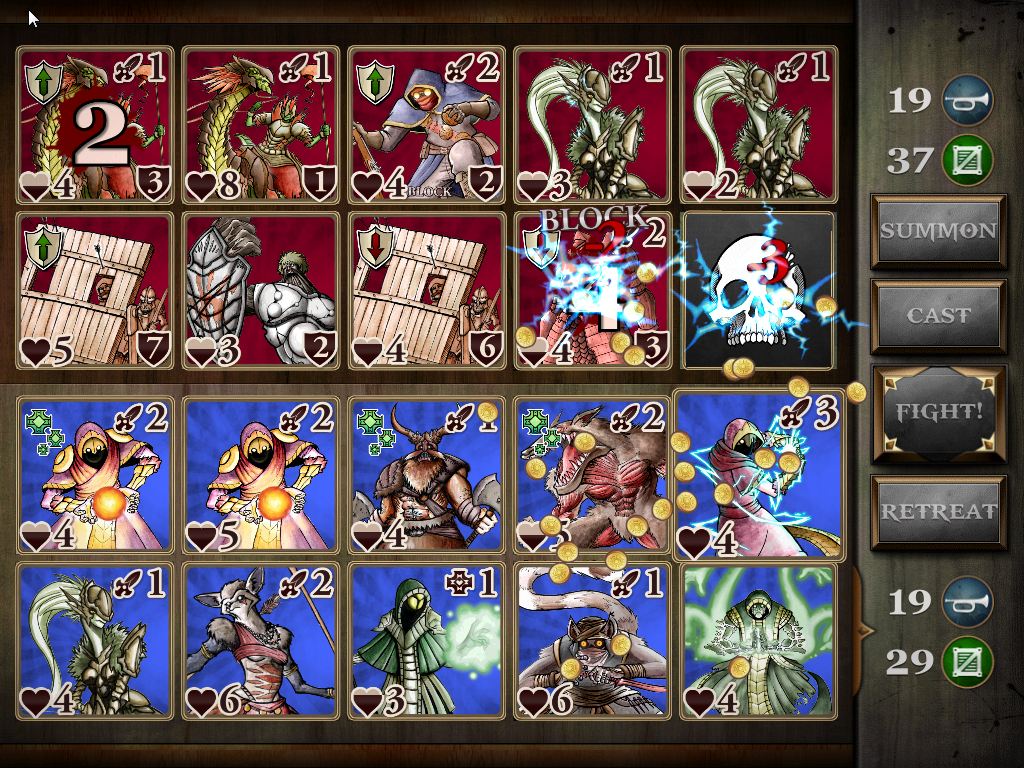 Players are given a vast array of strategies to choose from, with each card having specific abilities. In order to achieve gameplay depth, the team took it to another level by having the positioning of cards affect the way they work.
Beta-Testing
"Once the first area of the game was completed, we decided to launch a public beta test. Being aware of the complexity of the gameplay, our idea was to crowd-source quality assurance, and, mostly, to receive invaluable feedback from early adopters that would later become our ambassadors." David Rzepa sheds light on the development process.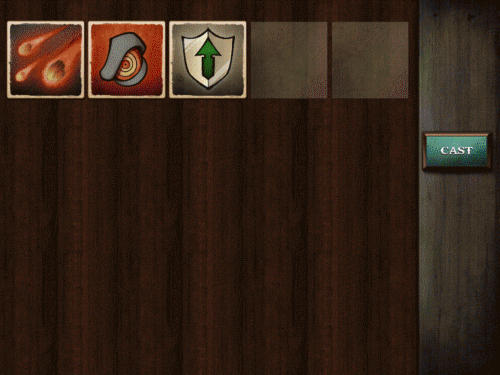 Players' feedback helped the team to not only fix numerous bugs and balance the game, but to improve the user experience as well. After the first days of testing, it became obvious that Decromancer needed a tutorial that would provide guidance for the users at the beginning.
Before beta-testing: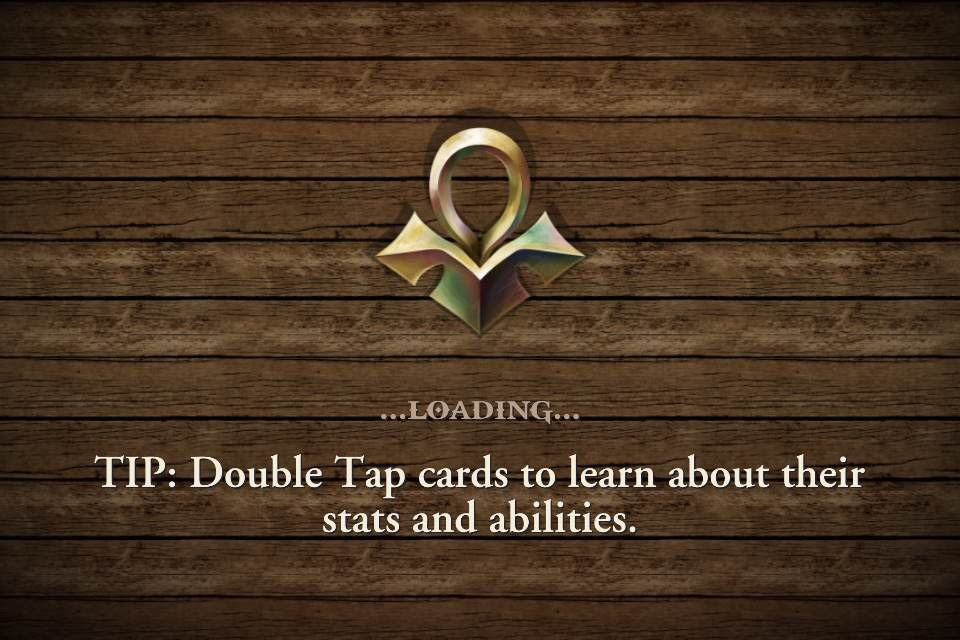 "To our surprise, it turned out that the unique art style of Decromancer also draws non-fans of card games to the game. This challenged our views on the extent of guidance a player needs during battles and made us realise we need to explain the game mechanics with more explicit tips."
After beta-testing:
Technology
As Decromancer had such elaborate and varied logic, our team of game developers at UNIT9 focused on a number of systems to reduce the complexities during programming.
U9Transition
"Every animation in Decromancer is achieved purely through code – there isn't a single frame animation in the entire game! With existing frameworks, doing this amount of animation through code can become a real mess – which is why we developed a system called 'U9Transition'."
David explains. "This lets us easily sequence together individual pieces of an animation. The most powerful feature of this system is that it's recursive – you can sequence together other sequences. What you end up with is power, flexibility and clean code."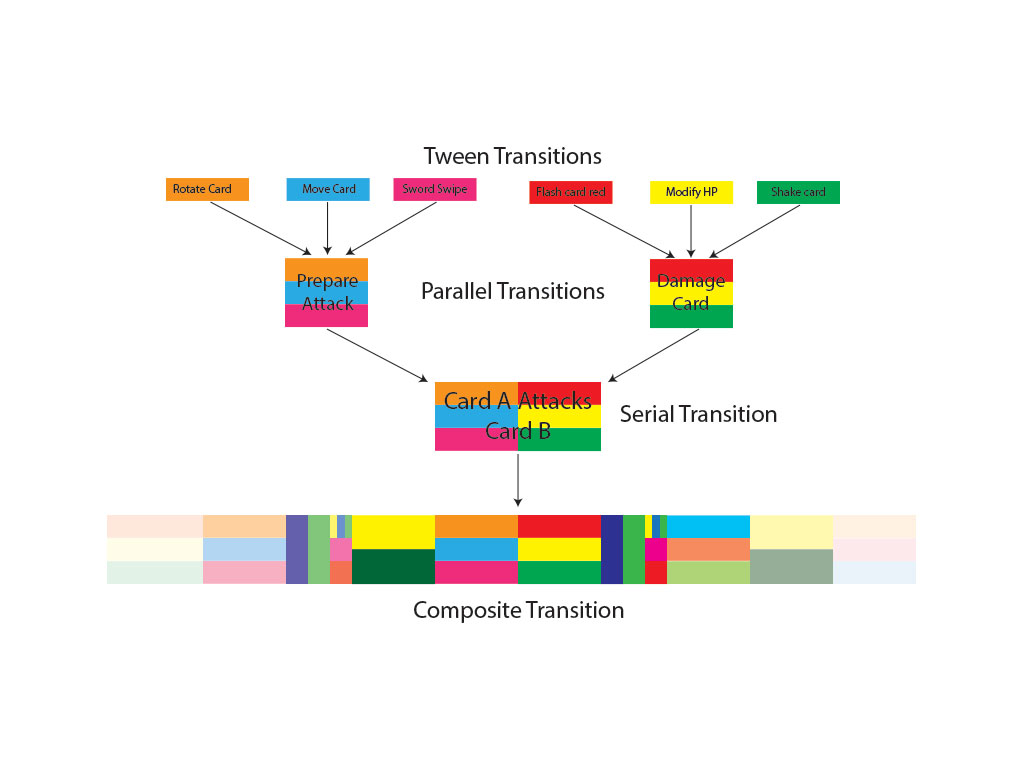 The Observer Pattern
With so many variables to keep track of and visualise, the programming team needed to make sure they were using a robust system to maintain separation between code that controls the game logic and code that controls the graphical representation.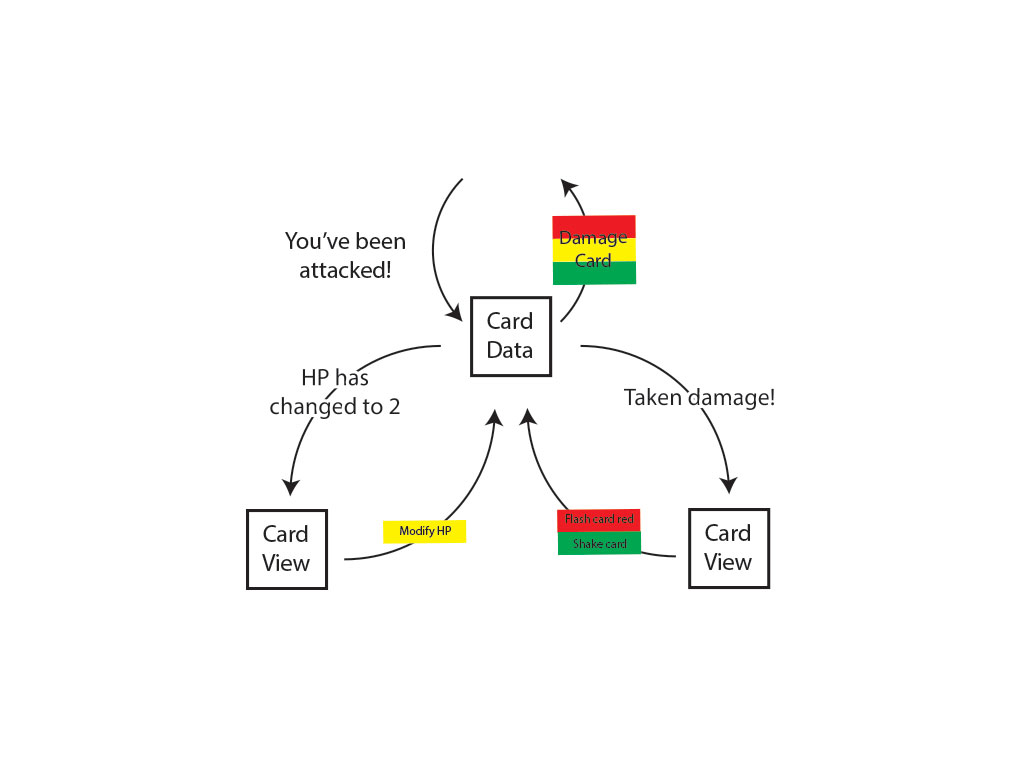 "The Observer pattern allowed us to to do this. We simply ask pieces of data to notify us whenever they change and then we update the graphics accordingly. We also extended this pattern to make use of U9Transition. We can do really powerful things very simply with this addition e.g. change a piece of data, and then, only once the animation has completed, change another piece of data."
Custom Editor Tools
The team developed a number of custom tools to help them edit the map and cards.
Card Slot Targeter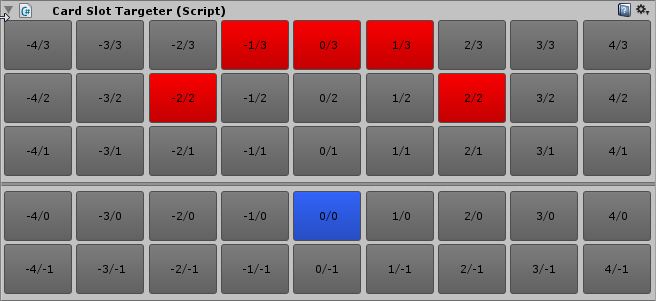 Map Editing Tool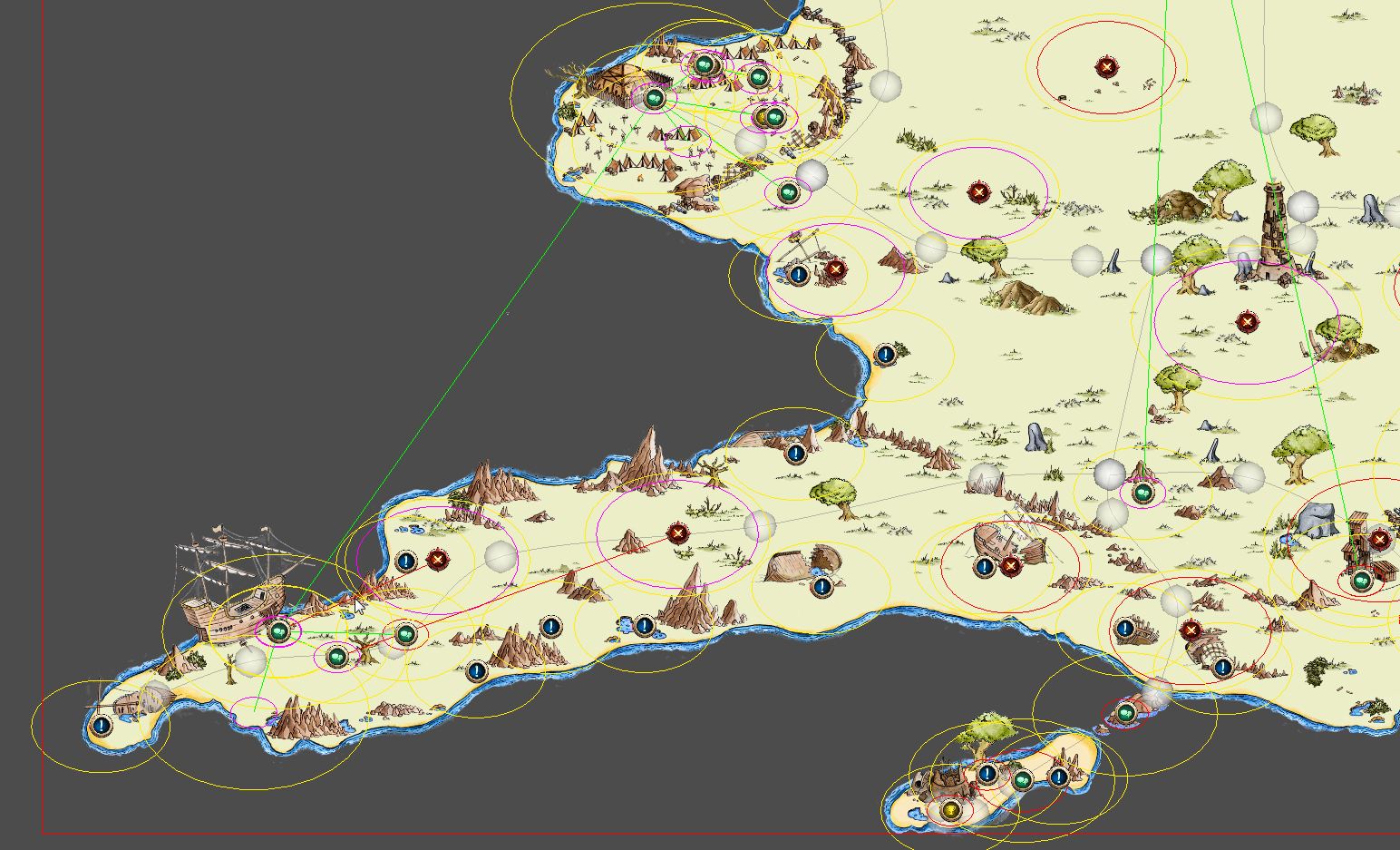 Decromancer went live on 6th November and is available both on iOS and Android.
---
Credits
Division

Agency

Brand

Creative Director

Executive Producer

Project Manager

Illustration

Lead Programmer

Level Design

Graphic Design

Graphic Design

Graphic Design

Graphic Design

Programming

Programming

Copywriter

Audio

Editor

Marketing and PR

Marketing and PR

Production Company
Download

Technology

Platform

Kind

Industry

Target Market

Release Date

2013-11-06