The background
As part of Coca-Cola China's Chinese New Year campaign, the brand wanted to bring the whole family together to celebrate the Year of the Tiger with a gaming experience, bursting with all the fun and magic that the brand is known for. In order to reach their Chinese audience, the activation needed to launch on WeChat – the country's largest social platform.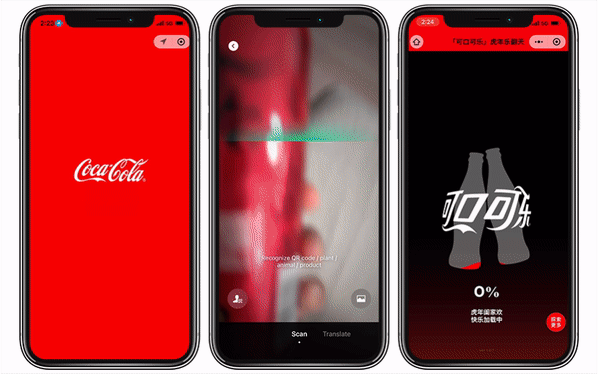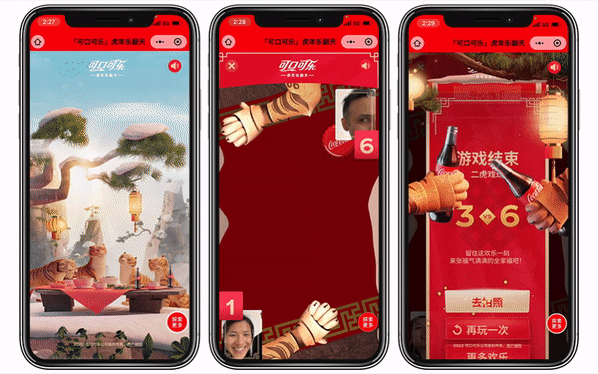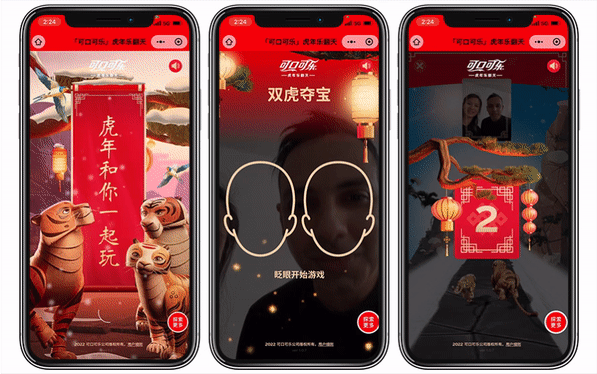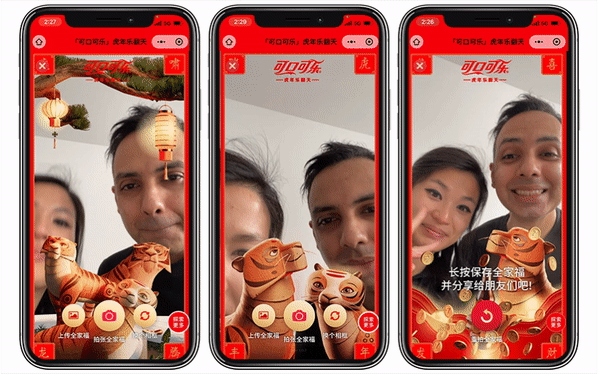 The execution
We created a series of multiplayer mini-games themed around the Year of the Tiger, activated via a QR code on the back of special edition Coca-Cola cans. Using intuitive controls, the games are designed to be easily played and understood by everyone, appealing to family members of all ages. Players can control gameplay using their head movements, voices, and facial expressions, breaking the boundaries of what can be done on WeChat to create a dynamic and super fun experience. The experience also includes a 'tiger coins' reward system where players can redeem prizes when they win points in-game.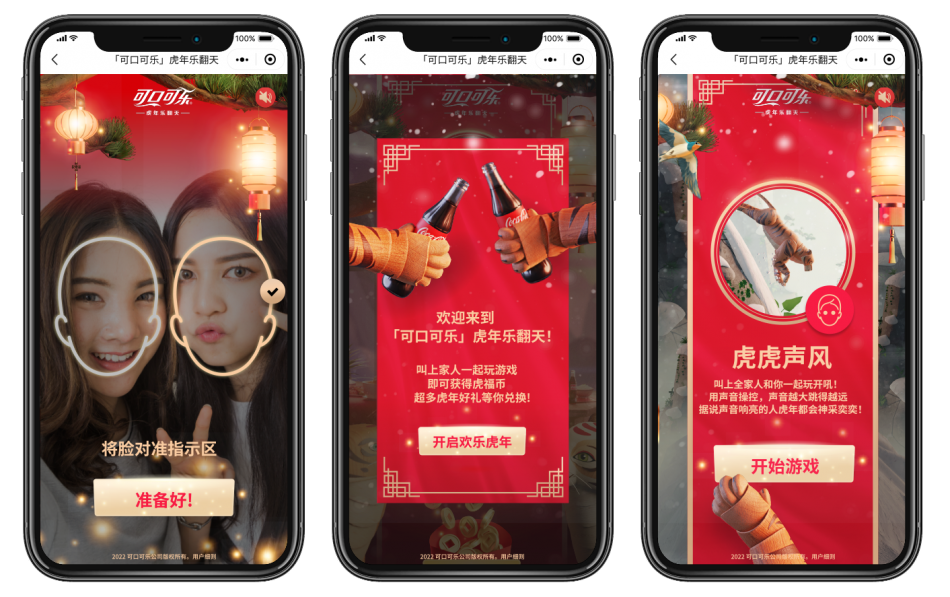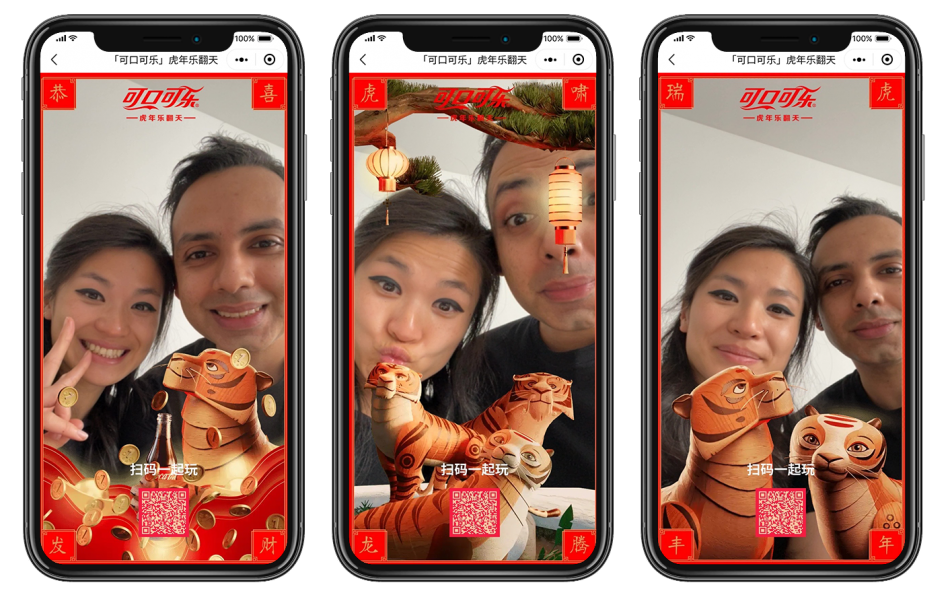 The project entailed extensive research into the WeChat platform in order to first understand the limitations and then see how we could break through them in order to create something that has never been done before. To achieve maximum creative freedom, we developed the entire activation as a robust standalone website that can only be accessed through the WeChat browser, effectively opening up extensive possibilities for body and face tracking and unlocking greater control over asset creation.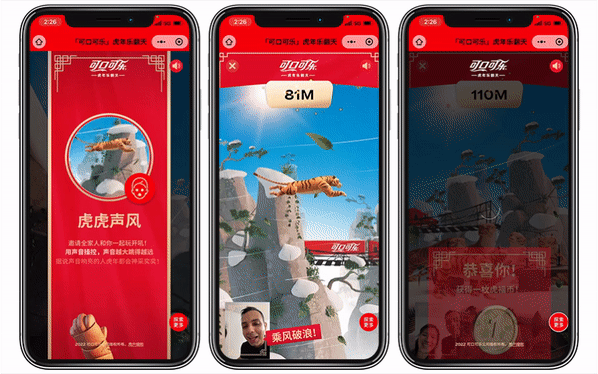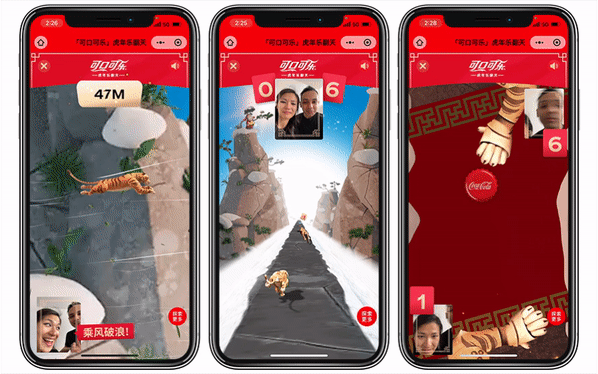 The results
Working with a global team across various time zones, we successfully delivered a project that's all about pure fun and enjoyment – plus we learnt a bit of Chinese along the way! With beautifully crafted design and innovative technical solutions that hacked the platform's capabilities, the Coca-Cola China Chinese New Year games mark a new standard to uphold for any future WeChat activation.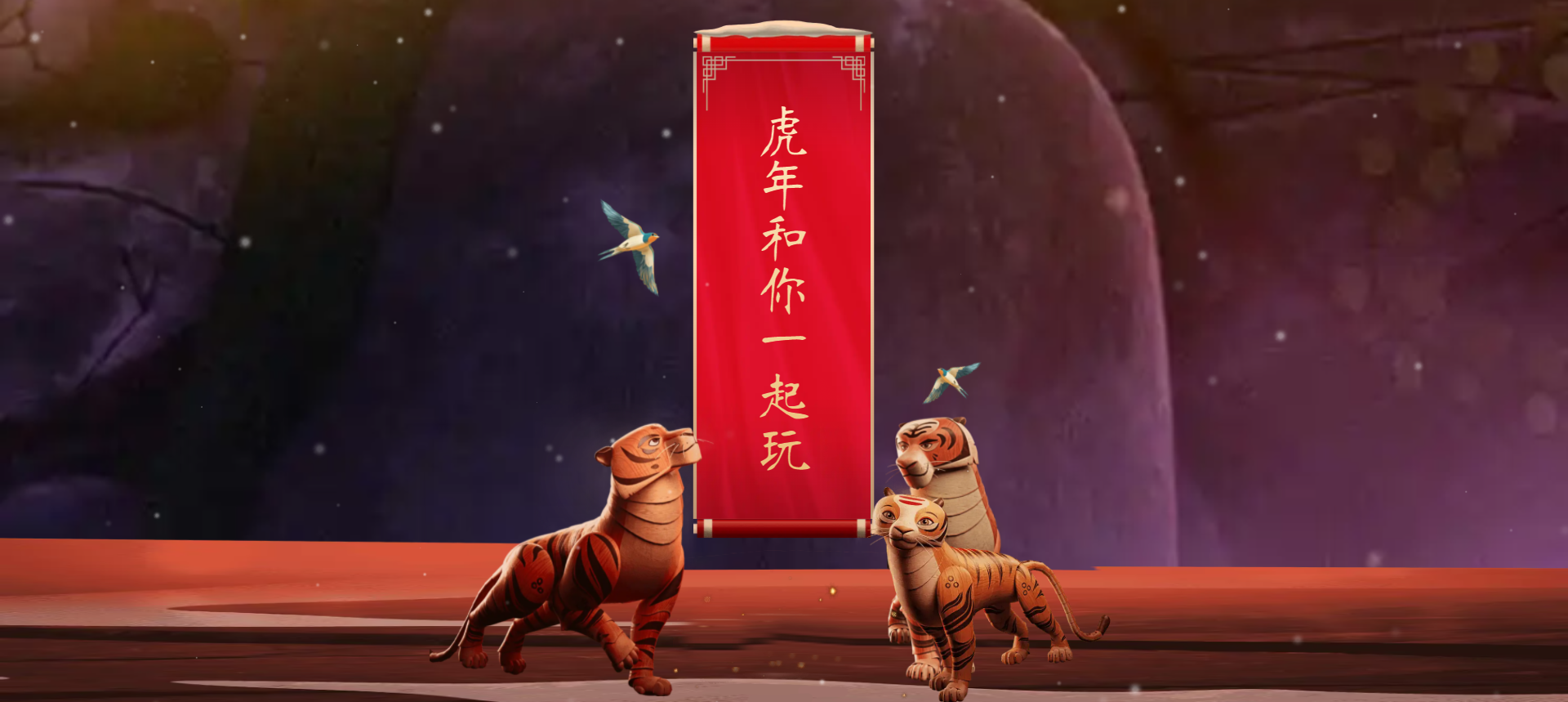 ---
Credits
Division

Game Director

Agency

Brand

Conception Creative Director
Platform

Kind

Industry

Release Date

2022-01-15