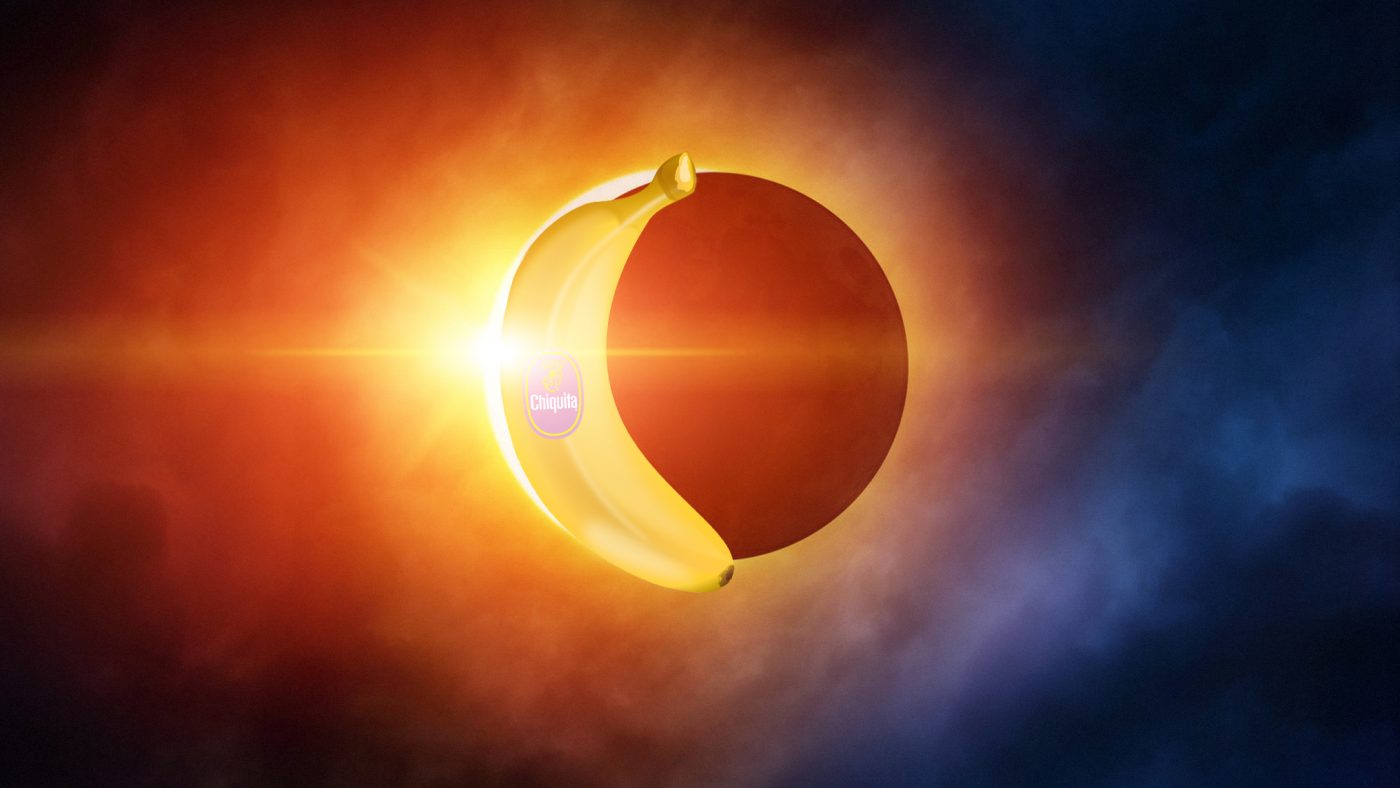 A banana-themed website and chatbot for Chiquita
If you were in the States on August 21 2017, you will have seen see the Great American Solar Eclipse. To celebrate this phenomenal event, banana brand Chiquita renamed it the Banana Sun. As the story unfolded, UNIT9 was asked by Wieden + Kennedy Portland to build the website and chatbot. 
The idea
The "Banana Sun" is all about the seconds before and after the eclipse, where "the burning ball of gas in the center of our solar system (turns) into a giant banana." Check out the video here.
Facebook chatbot
To engage on social we launched a Chiquita chatbot on the official Facebook page. The chatbot introduces you to the concept of the Banana Sun, then it prompts you to input your location and set a reminder for when the Banana Sun is coming. It also feeds users with stats and ways to stay safe while looking at the eclipse. All in a playful banana banter.
Website
The Banana site website spoofs eclipse fever, including a series of banana sun related FAQs on the website. Like "What if it's cloudy and I can't see the banana sun?". The response: "If the banana sun is obscured by inclement weather, we will reschedule it for June 10, 2021".
Visit Page
---
Credits
Division

Agency

Brand

Producer

Project Manager

Tech Lead

Back End Developer

Back End Developer

Front End Developer

UX Lead

UX Lead

QA Lead

QA Senior Tester

QA Tester

QA Tester
Technology

Platform

Kind

Industry

Release Date

2017-08-14