Introducing the first ever glassblowing iPhone app.  A joint effort with The Martin Agency to bring to life the art of artist Dale Chihuly and complement Chihuly's exhibition at the Virginia Museum of Fine Arts in Richmond, Virginia.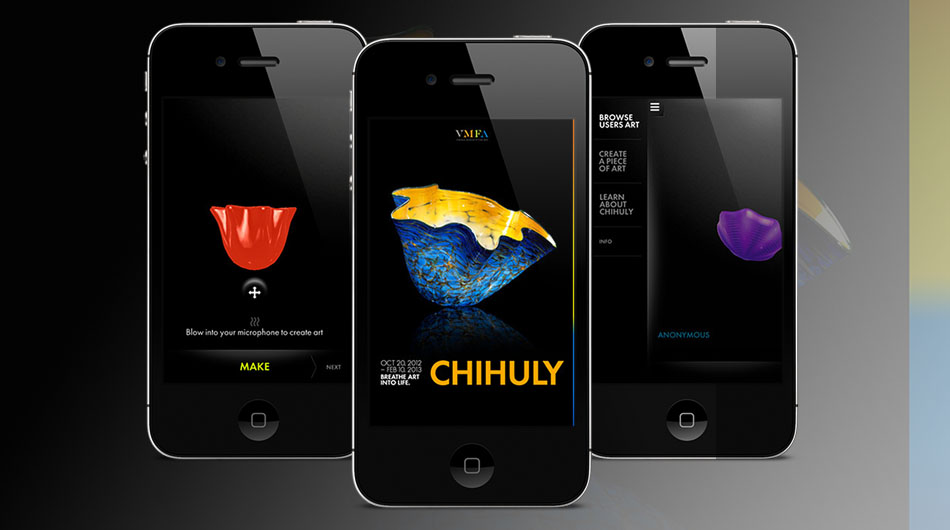 The iOS app allows Chihuly fans to design their own virtual creations through a process inspired by Chihuly's series works. The user is able to select from three distinct Chihuly forms: Fiori, Macchia and Seaforms. From there, the user will be prompted to blow into the iPhone to shape virtual molten glass into a unique piece inspired by Chihuly's own. The user can bend, curve and mold their work of art in 3D and add texture, color and more shapes until their creation is complete.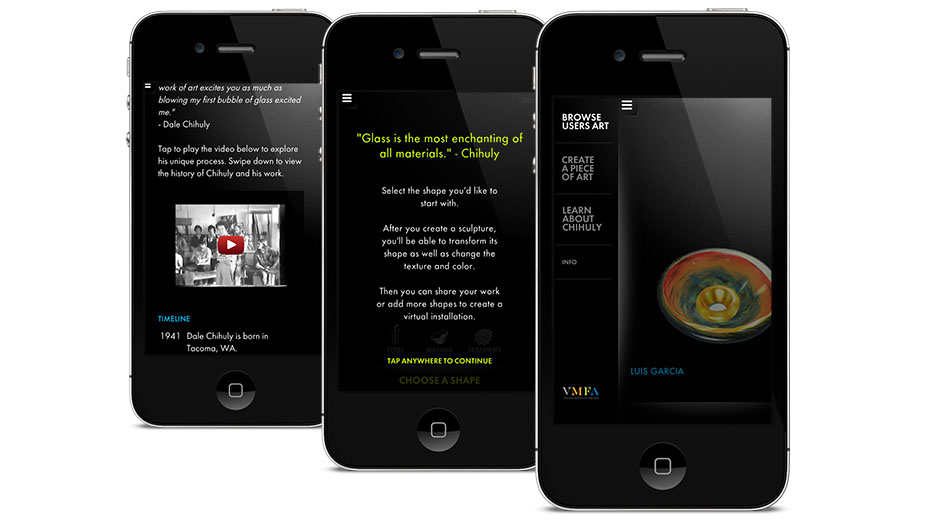 The App that The Martin Agency and UNIT9 have created, allows users to generate shapes, manipulate them directly with their fingers, adopt colours and even textures. They can then share their final artwork on social networks. The Chihuly app is intended to educate users about how glass artworks are conceived and executed.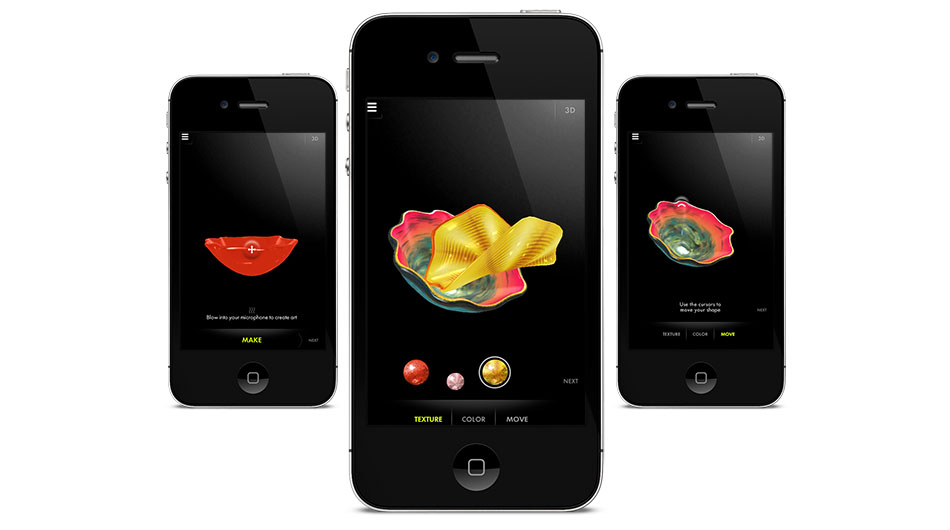 Our Achievement: A high level of visual realism, resembling the glassblowing proces with its various physical and shape properties. The algorithms we created procedurally transform and blend intriguing 3D shapes. At the same time a custom made hue shader allows users to colour their creations from a wide spectrum of gradients, in order to give the user maximum creative freedom.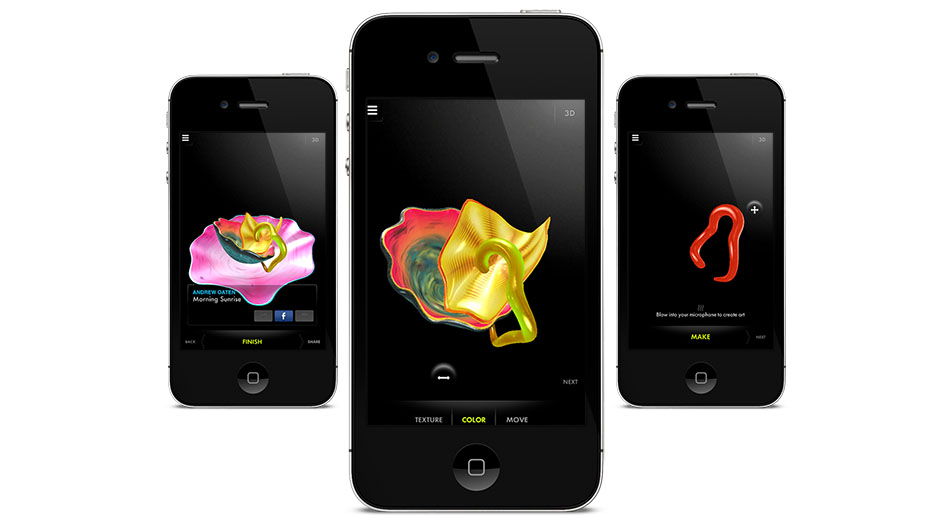 Dale Chihuly is credited with revolutionizing the Studio Glass movement and elevating the medium of glass from the realm of craft to fine art. Ninety-seven exhibitions in seven countries have presented artwork by Chihuly during the last decade with more than 10 million visitors in all, resulting in high recognition and a solid international fan base for the artist.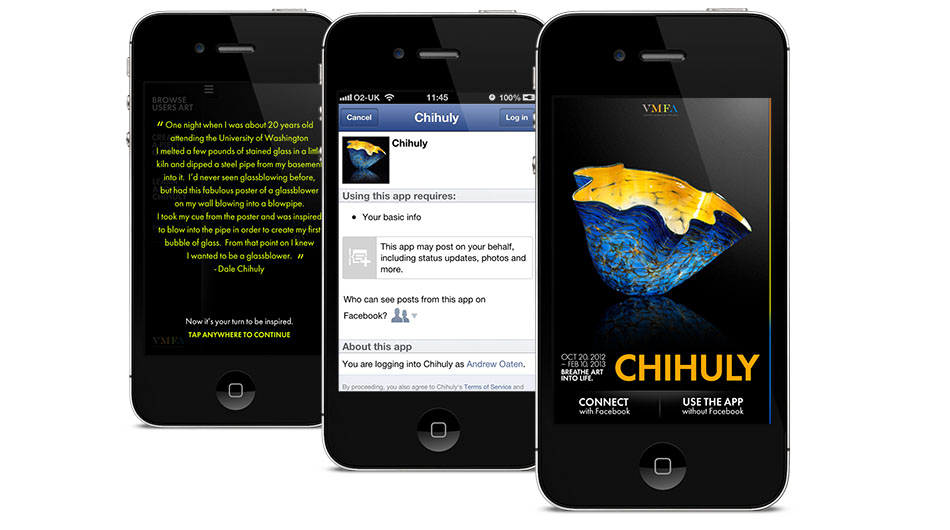 The Chihuly App was launched on the 3rd of December at the Virginia Museum of Fine Arts, during the artist's third major U.S. museum exhibition in recent years.
---
Credits
Division

Creative Director

Agency

Brand

Interactive Producer

Concept

Tech Lead

Lead Developer

Designer

UX

Quality Assurance

Quality Assurance

Production Company
Download

Technology

Platform

Kind

Industry

Target Market

Release Date

2012-12-03