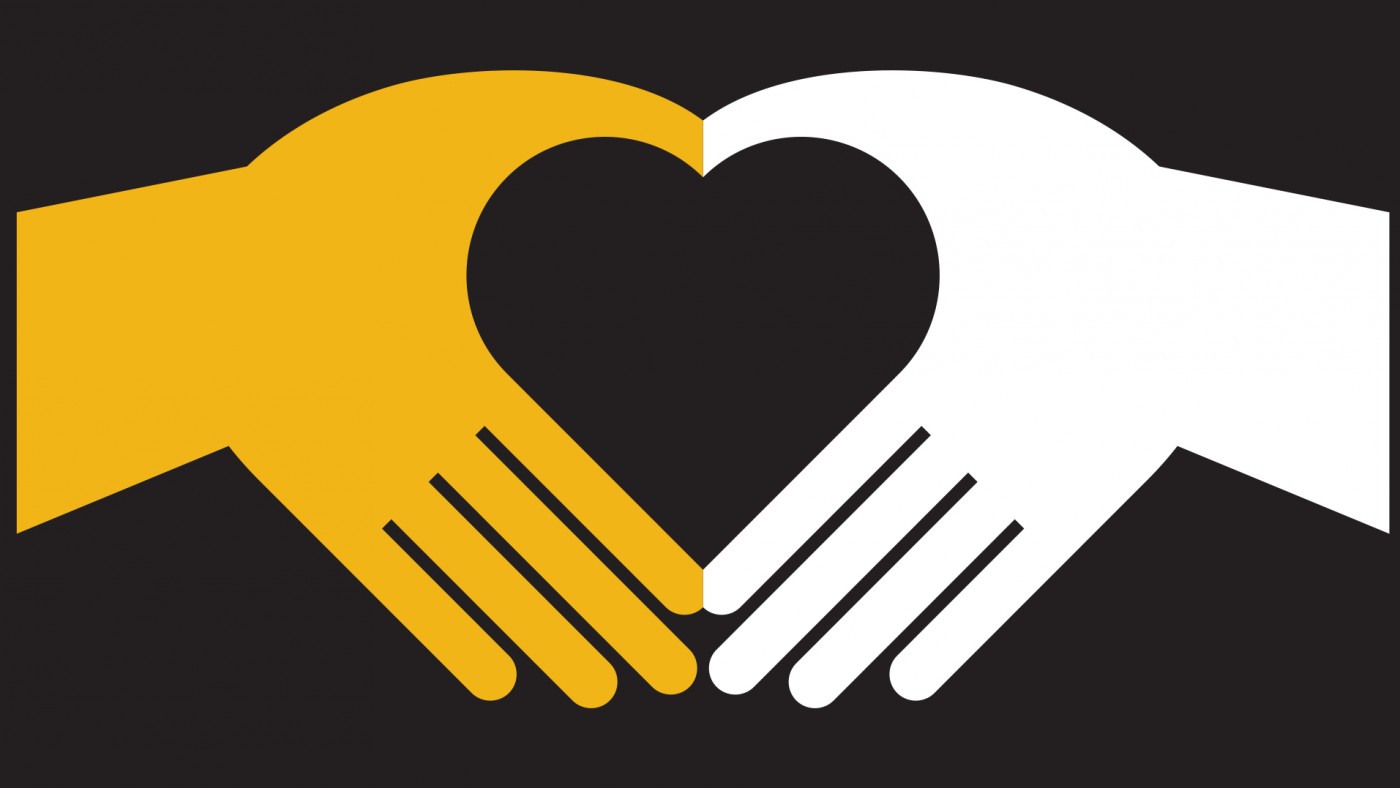 To celebrate the leap year with Chevrolet, we created a website for the brand that does something positive with this extra day. The Chevrolet #DayItForward campaign inspires people to use the special day as a way to engage in acts of kindness towards others. By aggregating social posts and videos tagged with #DayItForward, the site became a source of inspiration for those seeking to do something good for another person.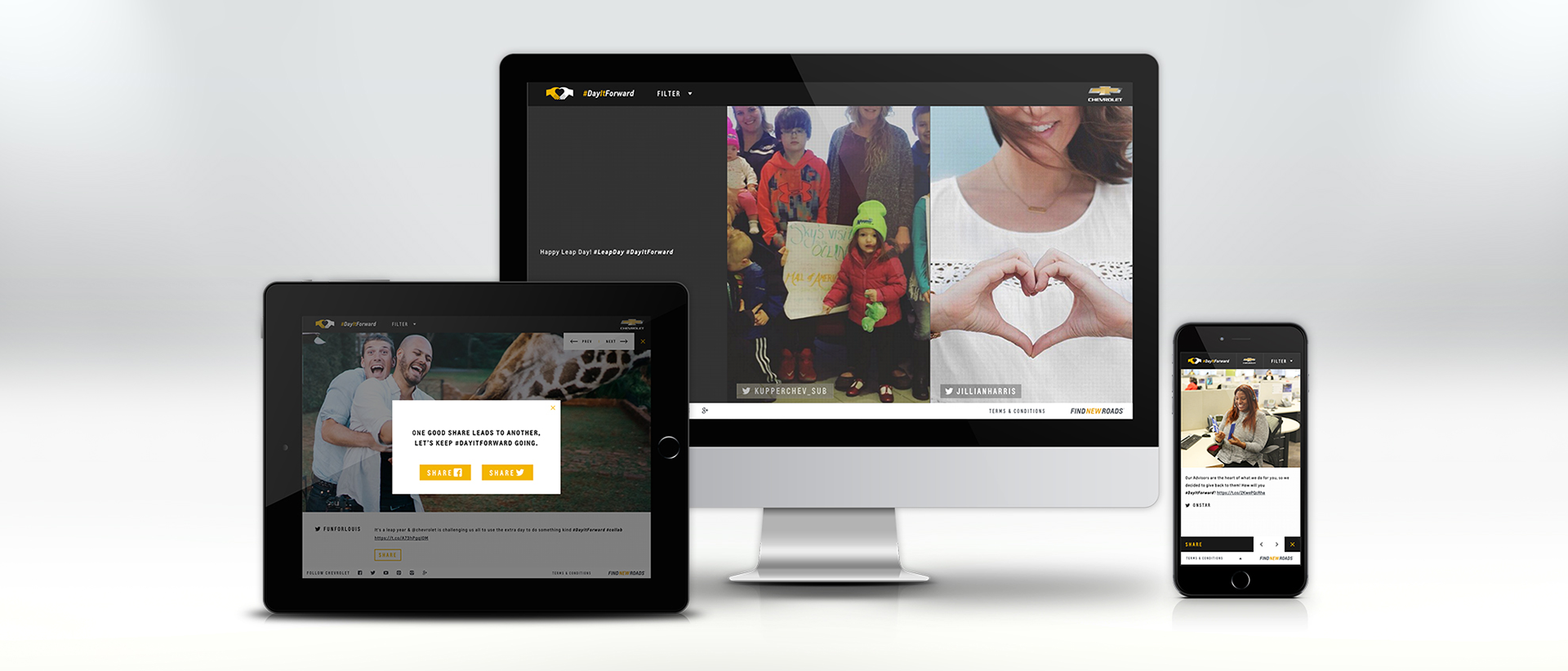 Content-Driven
How would you #DayItForward to someone else? Our unique web experience for Chevy houses videos, photos, social posts and brand messages that showcase how individuals like Kevin Spacey, Jimmy Kimmel and Eva Longoria made use of the extra day. The site is flexible, adapting and evolving as more user-generated content is added.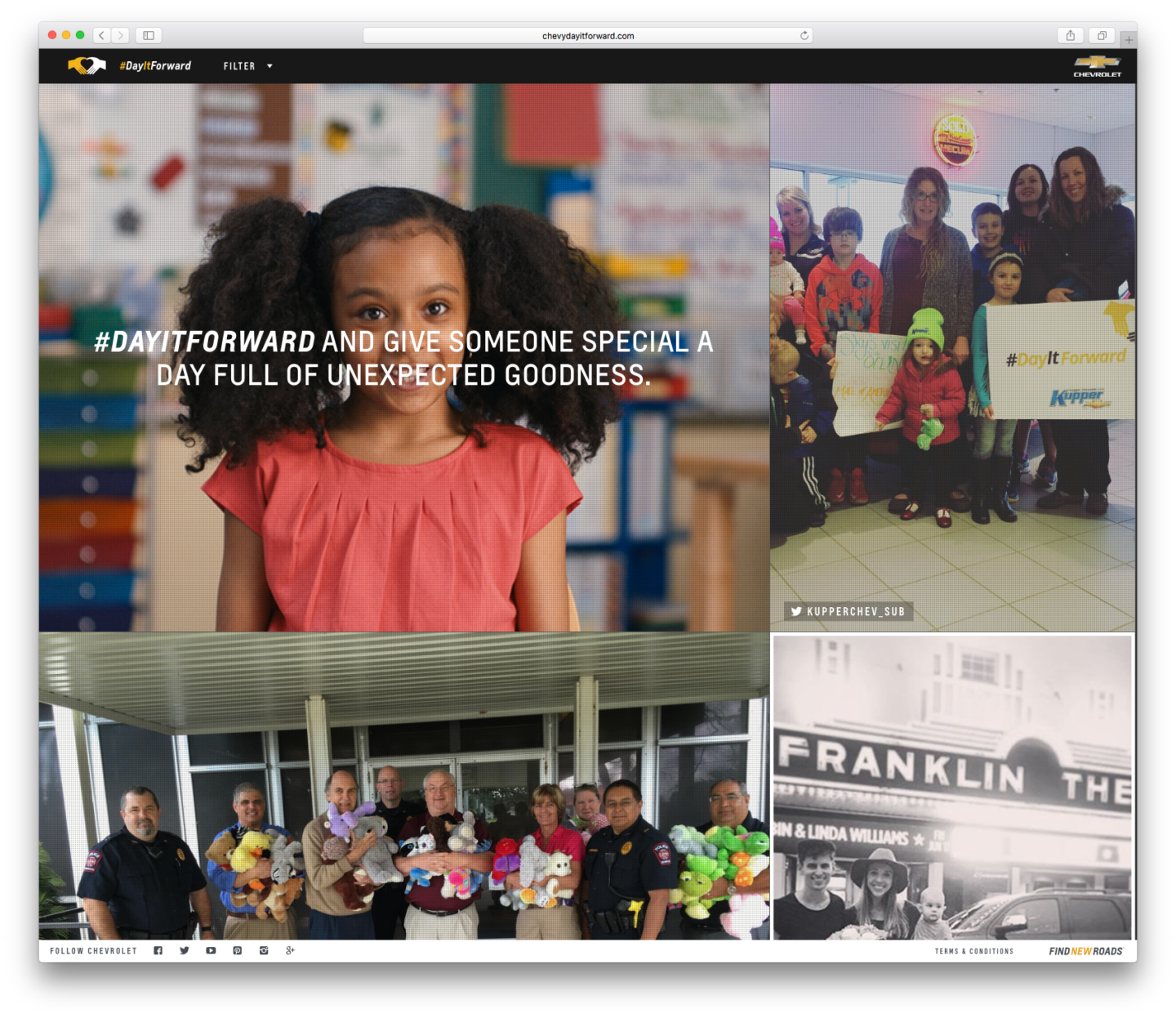 Look & Feel
The #DayItForward site has a slick, elegant feel to it, that mirrors Chevy's new premium look. It captures users' attention by showcasing warm, beautiful content, including pieces created by Chevy and its media partners. Fun content created by users all over the world is also prominently featured.
The highly visual site displays content in a grid layout using an infinite scrolling interface. When users interact with the page, quotes and social media posts form organically and animate using beautiful transitions.

Technology
The most challenging aspect of the project was that we had to merge content from different social media sites into one stream and display them in the same way, despite differences in content and structure (e.g. Instagram vs. Twitter). We also had to deal with varieties of content type (video, image, text) and mix them all into one stream without any delay in the loading time.
We had a hard deadline and just four weeks to work on the design, coding and testing, while ensuring that the site could handle 500k visitors daily.
Visit Page
---
Credits
Division

Brand

Creative Director

Producer

Project Manager

Tech Lead

Front End Developer

Front End Developer

Back End Developer

Systems Administrator

UX Designer

Designer

Design

QA Lead

QA Senior Tester

QA Tester

Head of QA
Technology

Platform

Kind

Industry

Target Market

Release Date

2016-03-07