CenterPlan ia a bold, innovative business whose unconventional approach leads to outstanding commercial results.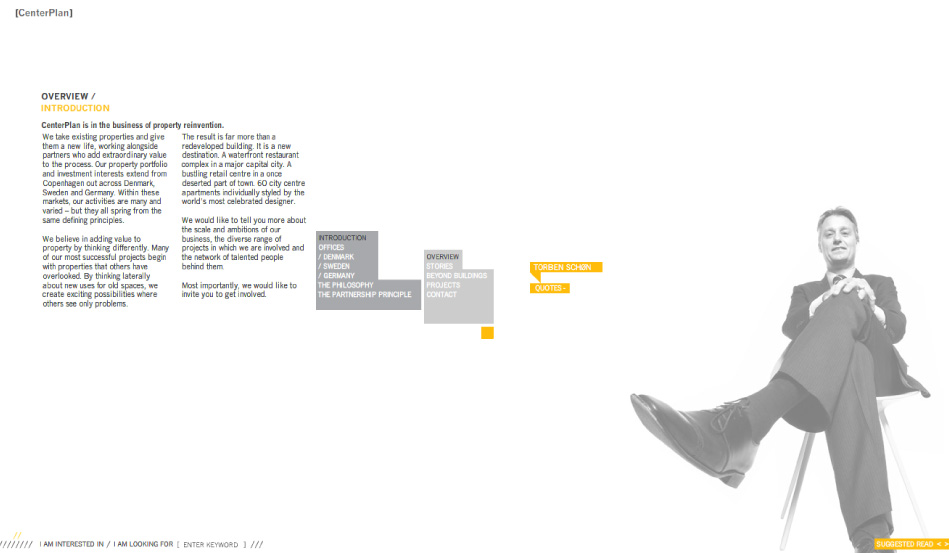 The corporate website provides an informative and inspiring overview of CenterPlan's business operations, including insights into a range of specific projects, as well as the overall business ethos and approach. Positionioning CenterPlan as an outstanding business partner, as well as an exciting place to work.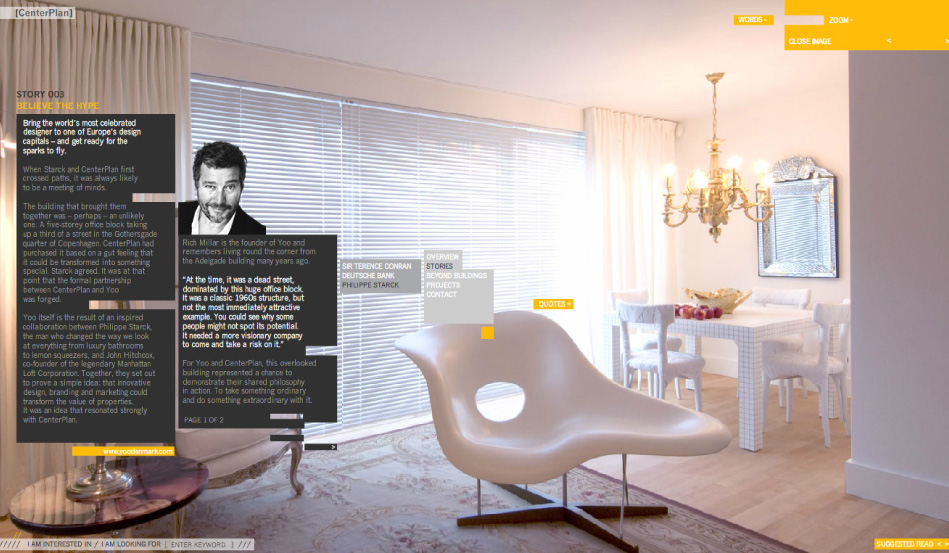 From the second the main menu loads from your cursor, you feel completely in control. The site rearranges itself to best display the information.
Rewarding the user for curiosity the site draws you deeper into the Carefully layered content.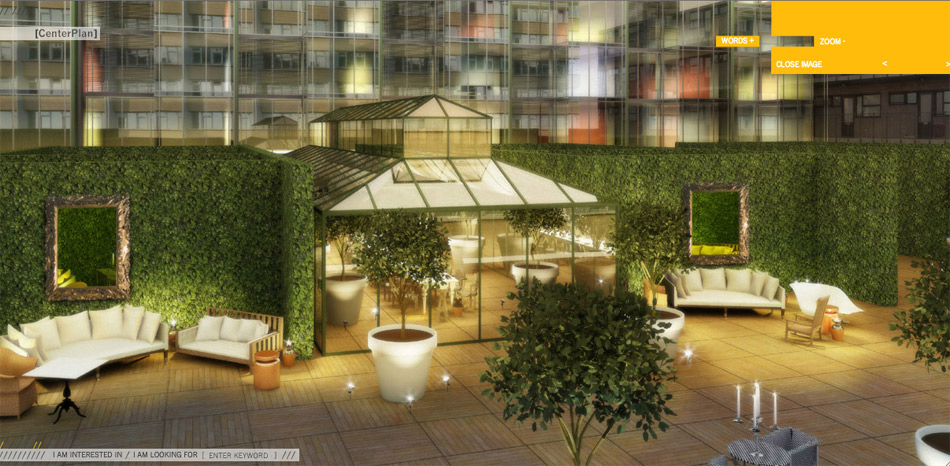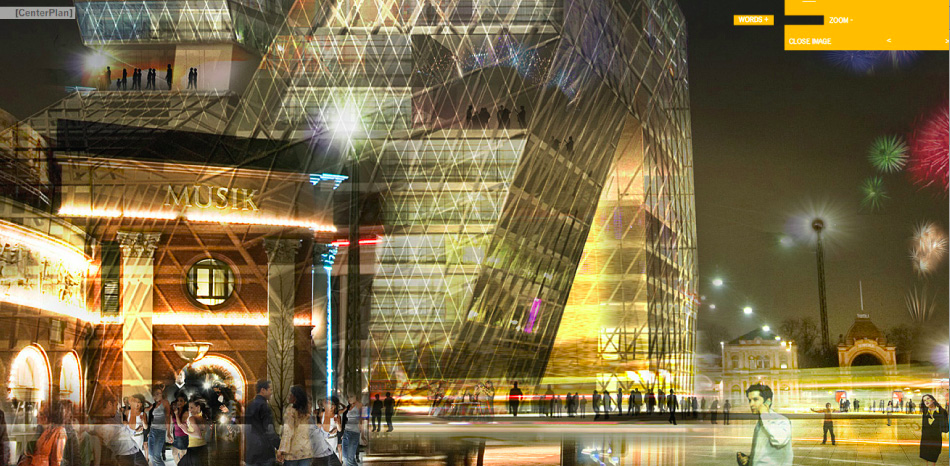 The target audience of the site is financial and creative partners.The dual objectives of the site are to; brand CenterPlan, generate investors and partners. The site must be a teaser to meetings, and a tool for company heads to grow new relationships.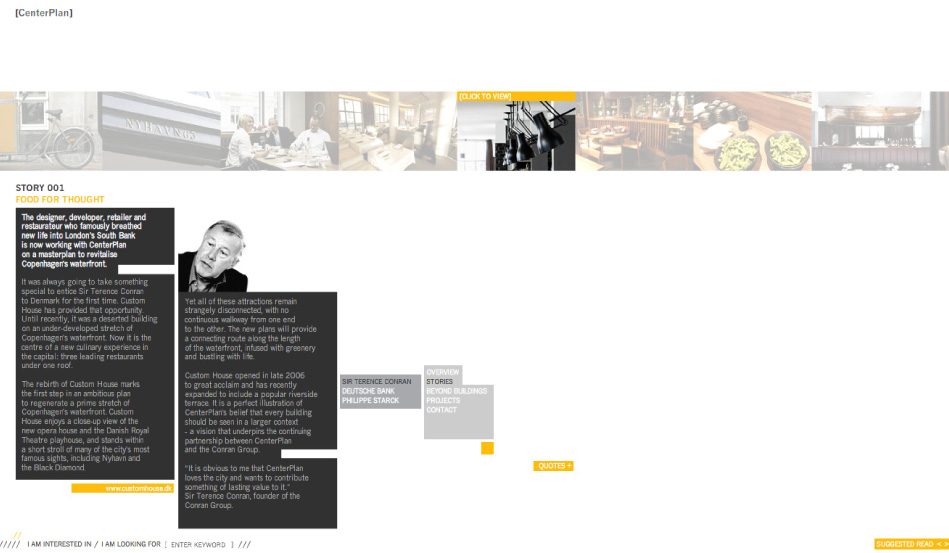 Running on UNIT9's propretary cms system, the website is an essential part of the communication tools that you are building for CenterPlan branding.
---
Credits
Division

Director

Agency

Brand

Tech Lead

Producer

Production Company
Platform

Kind

Release Date

2014-09-01