California Lottery: Powerball
Our guys at UNIT9 and the lovely people at David & Goliath have teamed up in a quest to help people express their California dreams through California State Lottery's Dream Powerball website.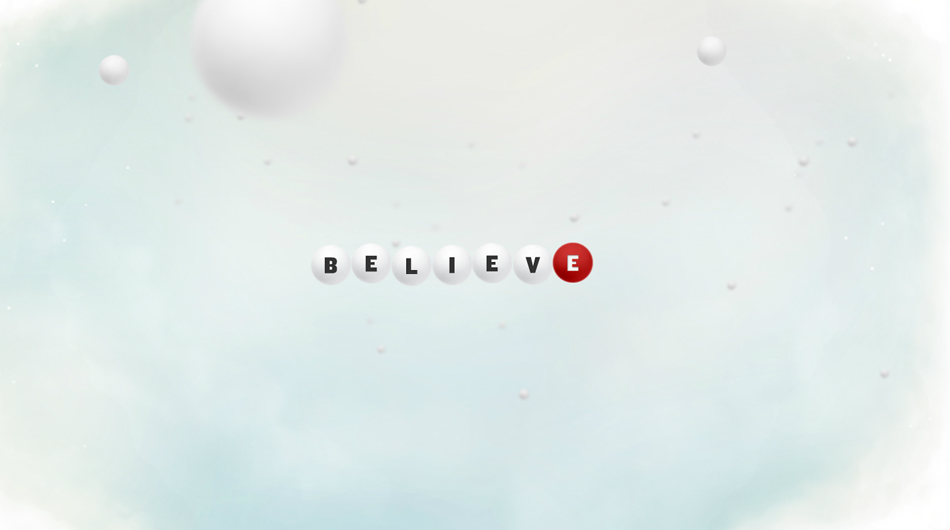 A Flash microsite, CAdream is an interactive data visualisation of user-generated tweets built for desktop only.
Utilising Twitter perfectly, CAdream encourages the twitterati of the world to tweet their California Dreams, ending them with #CAdream. Within seconds, tweets are moulded into snowball like white balls, uploaded to the CA lottery's dream website, which creates an intangible, captivating blizzard effect across their home page.
As these tweet-balls fall, through a Zen-like world, where calming background music complements the website's dreamy state – an orchestral version of The Mamas and Papas' classic California Dreaming manages to create harmony between site and user perfectly, users are encouraged to interact using their mouse pads.
Clicking on different sized circular frames exposes a sporadic assortment of tweets from across the world of #CAdream, revealing people's California Dreams and linking the shapes to create global symbols such as; a peace or dollar sign and a heart.
We all have dreams; whether it's to travel the world, become an astronaut and walk on the moon or own a beach house on Malibu beach, CAdream allows its users to do just that: dream!
Compare, share and tweet a little dream. You just never know!
Visit Page
---
Credits
Division

Agency

Brand

Production Company

Producer

Creative Director

Producer

Interactive Lead

Tech Lead

Development

Development

Development

Design

Sound Design

UX

UX
Technology

Platform

Kind

Industry

Target Market

Release Date

2013-04-08