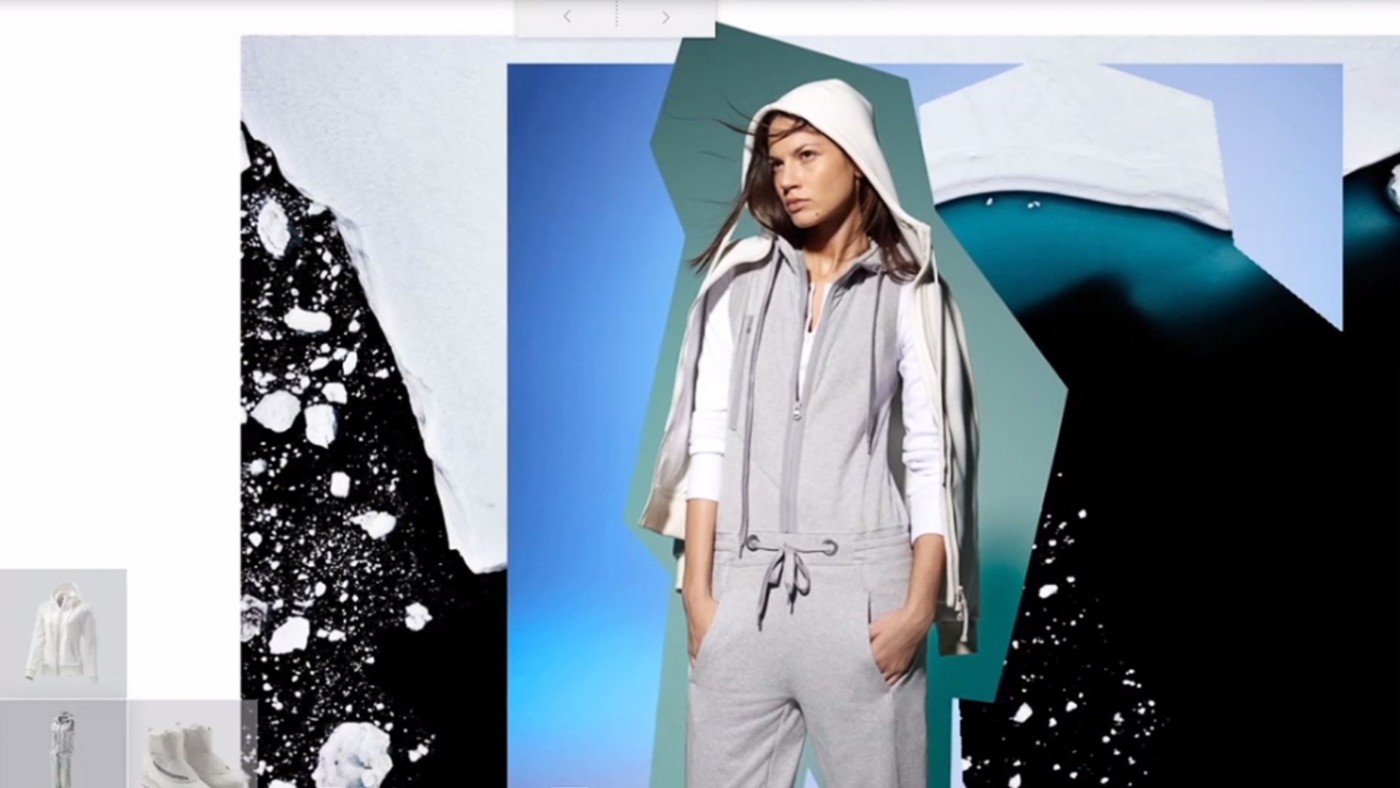 Adidas by Stella McCartney SS11 / FW11 / SS12
Adidas by Stella McCartney – Fashion in the fast lane The Adidas and Stella McCartney collaboration is a great success. Hugely popular, widely acclaimed and some of the most stylish activewear for women available. For three seasons in a row Pelle Martin has designed the worldwide aSMC product/branding site.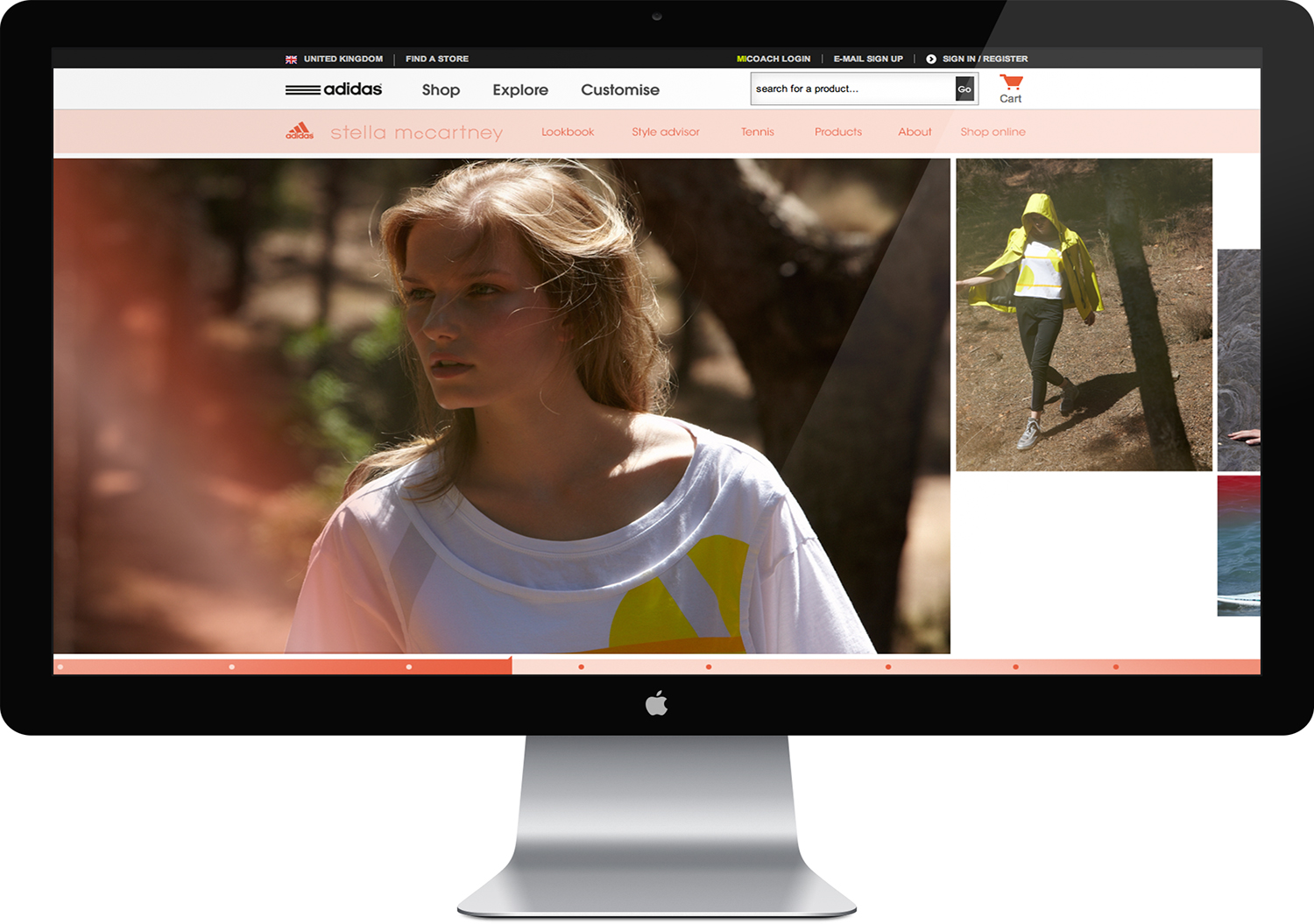 Working with Gin Lane Media in New York, a new design was created activating and engaging the campaign images, since they were not shot specifically for online use. The entire area of the screen was used to display the big pictures, and interactive features were added on several levels.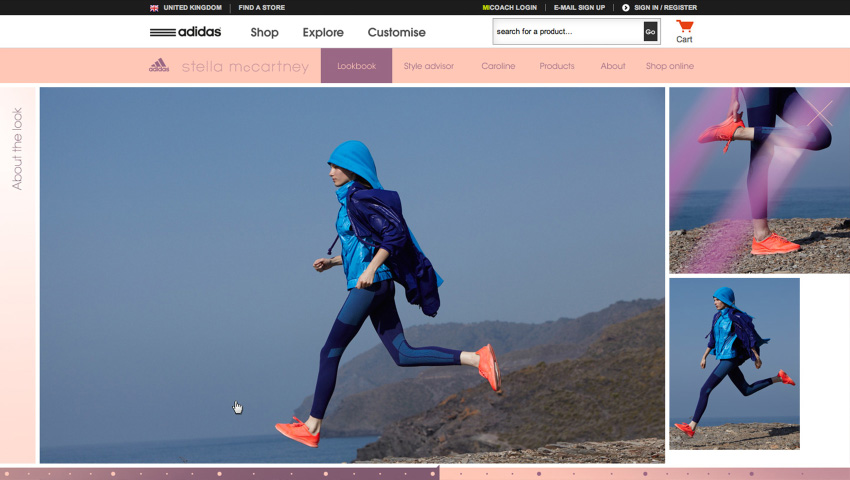 The aSMC brand is allowed to live outside the Adidas framework, so we had great creative freedom to think outside the box and create a unique solution for the site. For the second season the basic ideas still formed the foundation of the site, but various elements were updated and an interactive image style was introduced for the brand site.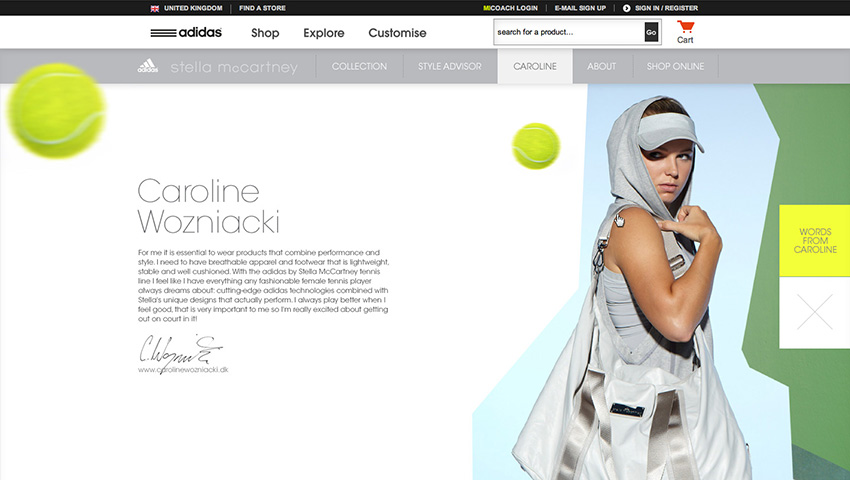 For the third season the idea was to make the entire site live on a timeline. Videos,galleries, style guides etc. were controlled and accessed by the timeline, which made navigation easy and intuitive. This created a new way of building the pages, and a new look was born.
---