The Resuscitation Council is the medical charity that produces the official UK guidelines for CPR, followed by the NHS and first aid charities. They worked with our creative team to make Lifesaver, a revolutionary—and free—new way to learn CPR using mobile and tablet devices.
An estimated 60,000 people have an out-of-hospital cardiac arrest in the UK every year. Studies show that if a bystander is able to start CPR then the chances of survival double. Lifesaver is a crisis simulator that fuses interactivity with live-action film to teach CPR on a computer, smartphone or tablet.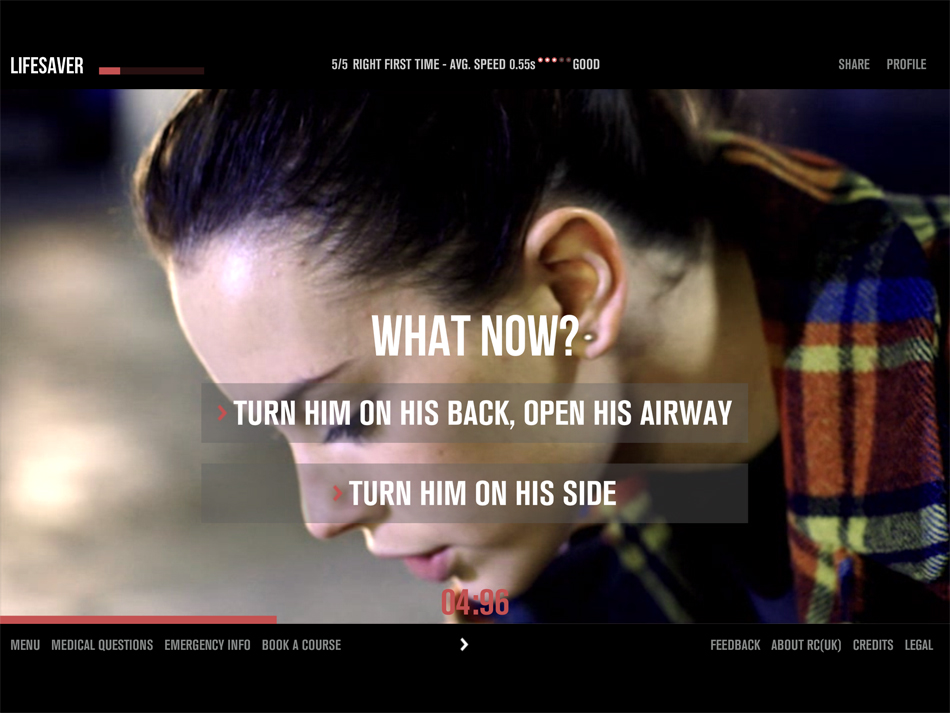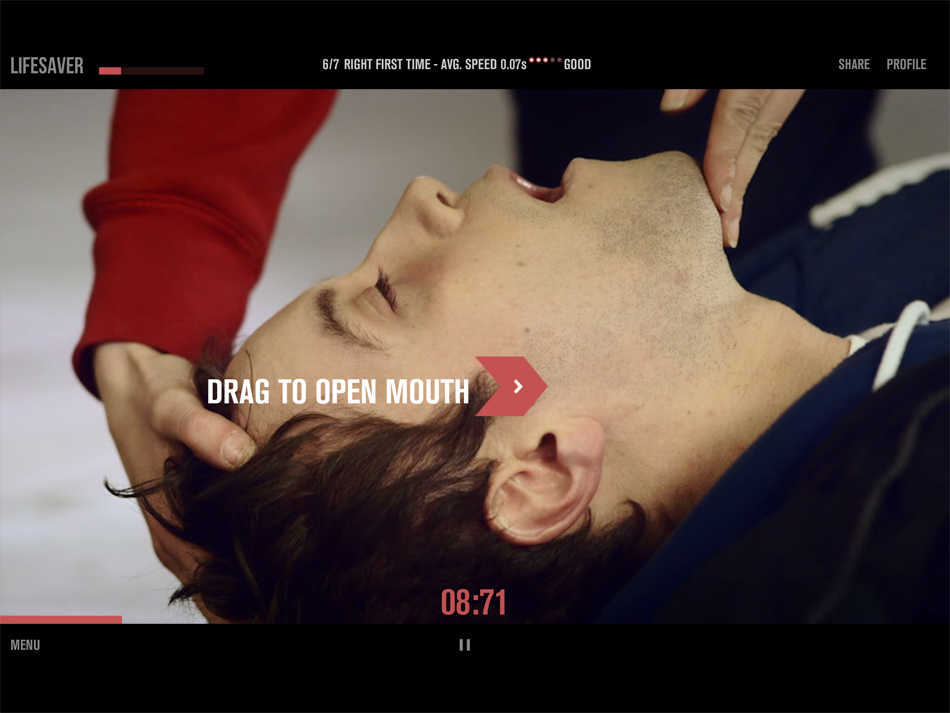 Lifesaver users are required to react within a given time to three intense simulations, presented as short films. Users' effectiveness, consistency and ability to perform CPR are evaluated at the end of the experience. They can also track and share their scores through Facebook and Twitter.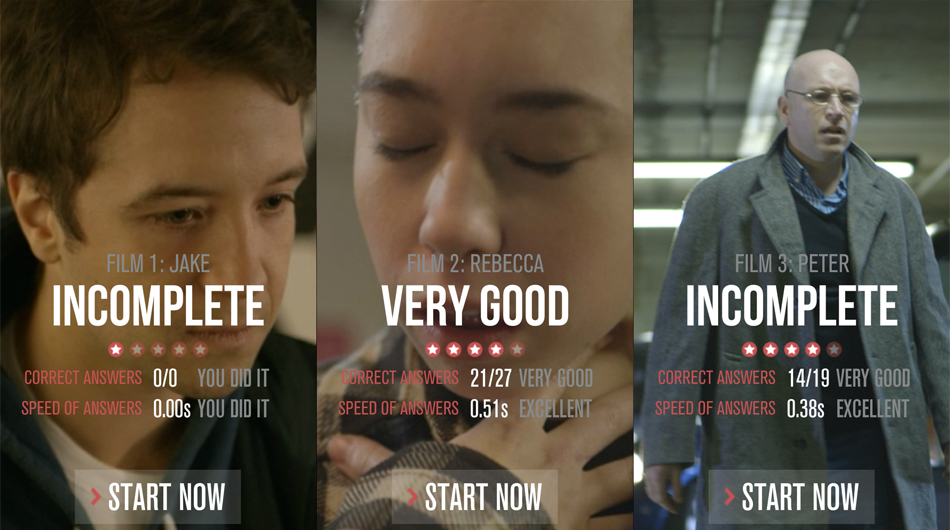 The long term goals of Lifesaver are clear: To save lives. But, with technologies increasingly becoming part of everyone's day-to-day lives, Lifesaver has the tools to make a real difference within local communities; from Secondary schooling right through to further education, the impact of this revolutionary new way to learn CPR can be enormous.
Visit Page
---
Credits
Director

Agency

Brand

Technical Director

Executive Producer

Producer

Live Action Producer

Project Manager

Tech Lead

Developer

Developer

Lead Designer

Assistant Designer

Quality Assurance

Editor

Assistant Editor

Assistant Editor

Assistant Editor

Music

UX

Animation

Marketing and PR

Marketing and PR

Marketing and PR

Special Thanks

Special Thanks
Download

Project Link

Technology

Platform

Kind

Target Market

Release Date

2013-05-14