For Electric Tentacle, the sequel to Nano Panda, we stuck to a unique gameplay. Electric Tentacle is set in the same world, but has cuter characters, multiple levels and infinite gameplay. You and your animal friends have been shrunk down to nano-size by the invaders and now you have to escape!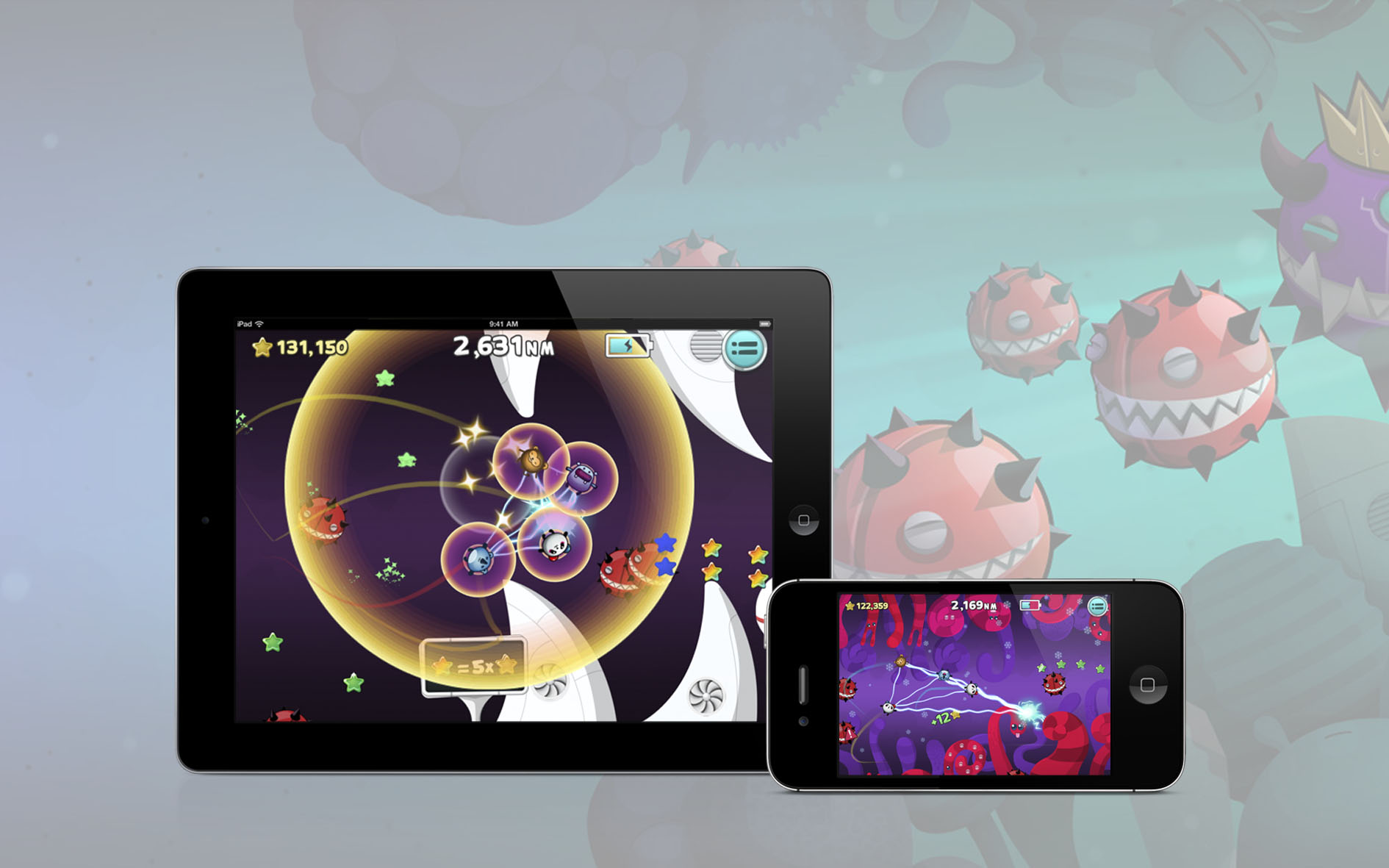 Tap the screen to zap a bolt of electricity and drag your creatures toward it. Navigate through tricky obstacles and be careful not to get munched on by the nasty enemies!
Electric Tentacle is a unique high score game. Be sure to pick up your buddies as you try to escape. Collect stars and do your best to stay in one piece! An in-game currency lets you buy items and upgrades within the app.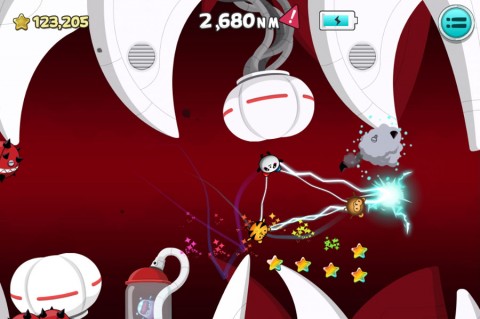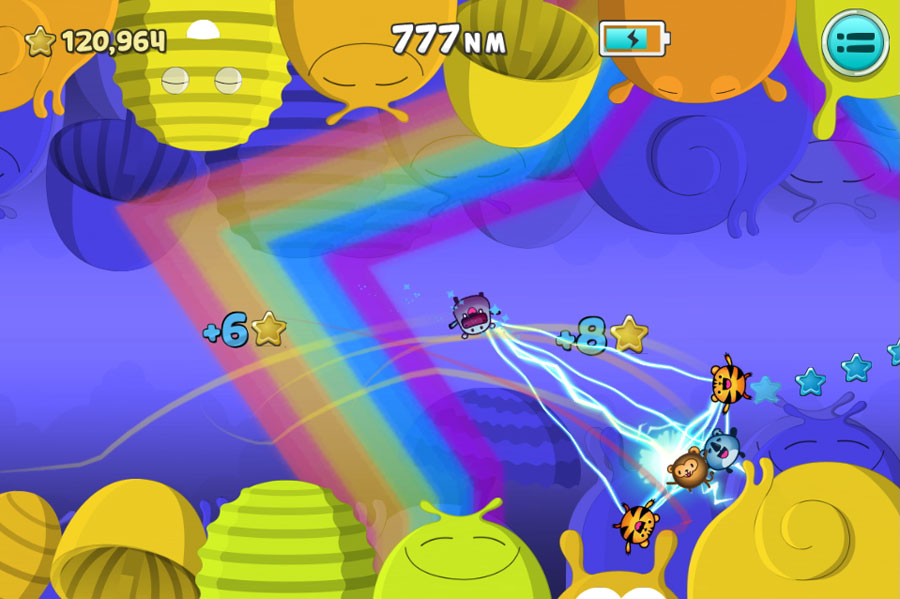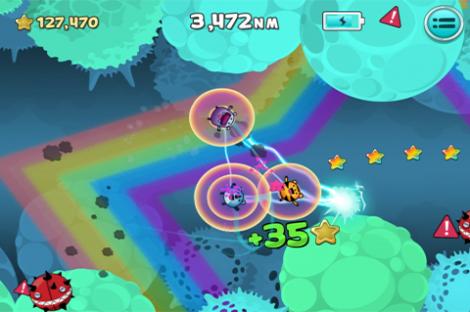 You can compete against friends as well. With that 'one more go' level of addictiveness, Electric Tentacle will keep you entertained for hours as you try beat that high score and win your crown! Now available on the App store for iPad and iPhone!
---
Credits
Game Design

Additional Game Design

Lead Developer

Developer

Developer

Quality Assurance

Designer

Designer

Designer

Designer

Designer

Project Lead

Producer

Executive Producer

Technical Director

Sound Design

Executive Creative Director

Production Company

Published By
Download

Technology

Platform

Kind

Target Market

Release Date

2012-09-27