Six months ago UNIT9 and Sid Lee, Paris, embarked on a artistic project to launch Ubisoft's Assassin's Creed IV: Black Flag. A project that would create a real-life painting. An idea that would potentially last for 200 years.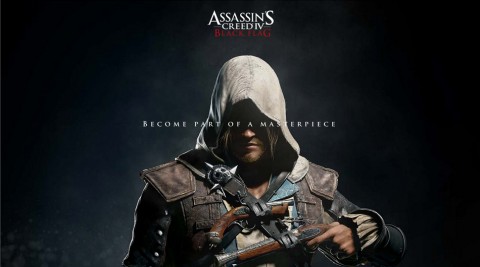 The Defy History campaign set out to immortalise fans within an authentic 18th century classical painting and give individuals a chance to become part of Assassin Creed's history.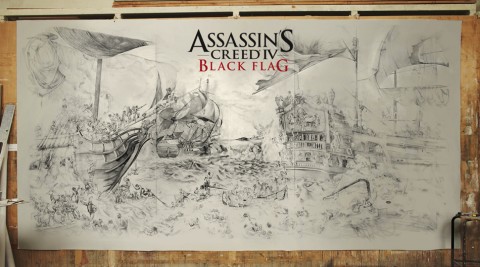 The site evolved over three phases, and for Director Anrick Bregman, the idea of working on such an innovative concept allowed him the chance to follow one of his personal passions.
"I have always loved, loved, LOVED concept art. For many of my previous projects, the storyboards were more beautiful than the final results. I am just really into the style of sketches, and so that was the great attraction for me to be involved with such an incredible model like Black Flag."
Explained Anrick.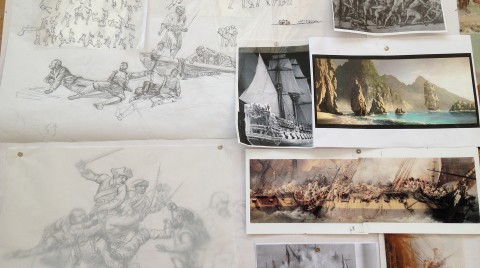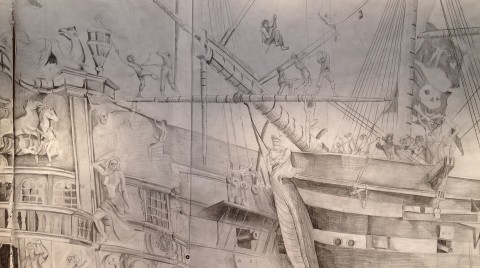 Phase one allowed users to upload a photo to the painting, which then pitched them in a profile duel against other visitors for a specific character space on the art work.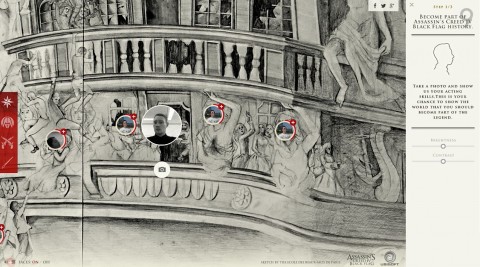 At the beginning of the recruitment period, all 200 characters were placed in an open application and voting system. Applications and voting were then closed off progressively – at the end of week 2, 3 and 4 – for a fixed number of the most chosen characters.
Images with most votes were presented to the painters at the Beaux-Arts and the final profiles were selected. This period lasted 4 weeks and was released to the public as the phases progressed.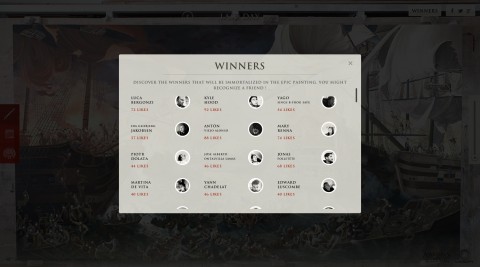 The second phase of the project gradually revealed the painted masterpiece to the world. Weekly updates showed progressions and eventually phase three revealed the final masterpiece.
As the campaign etched the lucky chosen fanbase into Assassin Creed's history books, behind the scenes every action was taken to ensure a streamline, and artistic flow remained.
As with any project, challenges constantly arose. Ensuring the team aligned on every aspect when creating a site of this magnitude was essential.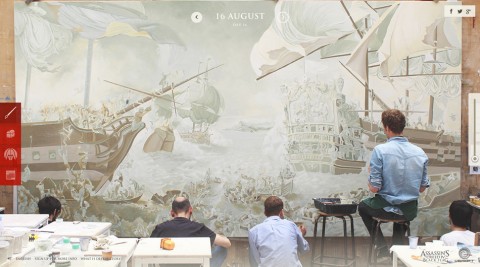 "We worked very closely with the agency on all aspects of this project. A lot of our combined effort was really a dialogue. All of us set out together to make an experience something beautiful, something extraordinary, something the user has never seen before." Said Anrick.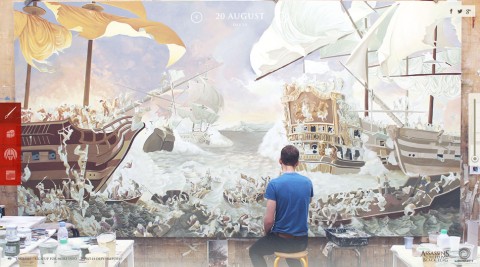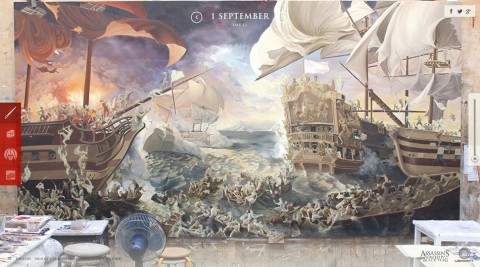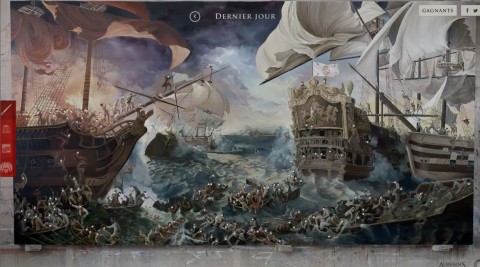 Making something the user had never seen, or experienced, before, in a world saturated with concepts and design was always going to be a difficult feat, but the team adopted exciting views.
"One of the key factors that really makes this project interesting from an artistic point of view is that it evolves over time. Our website was always changing and we wanted to keep up with the artists on a daily basis, to reflect the creative process."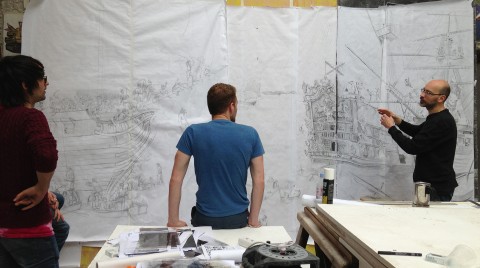 "An art project is not a straight line. You never know where you'll end up exactly until you get there. This was true for all of us on Black Flag. We spent some time in Paris with the artists, in their studio, and together we figured out a way to bring to life the work on the canvas for users at home."
As each stage of the painting was revealed, users gradually became sketched, scrawled and painted on Defy History's battle canvas. But to keep users revisiting, and up to date with the progress of the campaign, Anrick wanted to create something unique.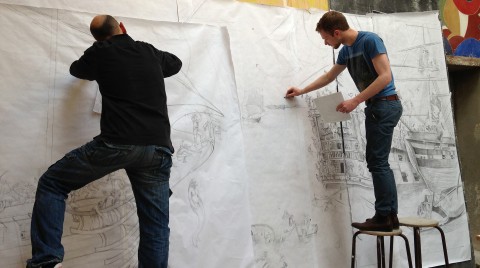 "We liked the idea of showing either a live feed, or daily updates, somehow, but we didn't just want to do a kind of webcam feed. It felt too simple. It had to be something you could understand, experience, and see day to day, but we felt it was also important for you to be able to track your own submission (your face on the canvas) over time, to see how it would change."
Faced with the issue of shooting the artists working on the painting in a live studio, was one issue. The fact the studio was based in Paris, created a whole new problem.
"Capturing the artists over two months was a difficult challenge to solve. It seems initially easy to do this, but an artists atelier is not a place for complex equipment. In the end we settled on a very simple solution where we had some DSLR cameras which we could control remotely from London. We had those cameras take a photo every 5 minutes, and upload those photos to dropbox, so we'd get the updated on an ongoing basis."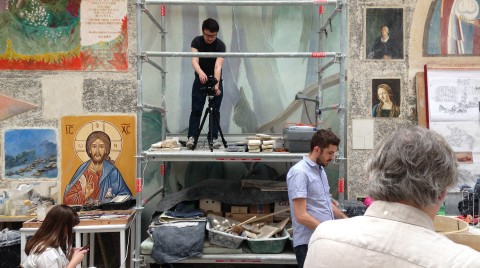 Assassin's Creed IV: Black Flag attracted over 50,000 visitors, thousands of submissions and 200 hundred special fans immortalised in Defy History's incredible campaign.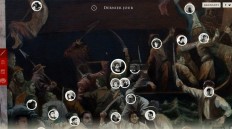 Catch the revealing of the epic masterpiece between November 5 and December 3 at the Musée de la Marine in Paris.